LATEST VIDEOS
Subscribe to my Youtube!
JUST MOUSING AROUND - LIVE!
Would you pay $18 for this? The strangest B mode attraction experience in a Disney park.
R2-D2 makes a surprise appearance in Star Wars Galaxy's Edge!
We've just received news from Disney has extended the planned refurbishment for an attraction. Check out all the details here.
No one wants to miss their favorite ride during the Disney trip. However, in order to keep rides and shows at their very best, refurbishments are necessary. Sometimes, these refurbishments get extended.
Pool Refurbishments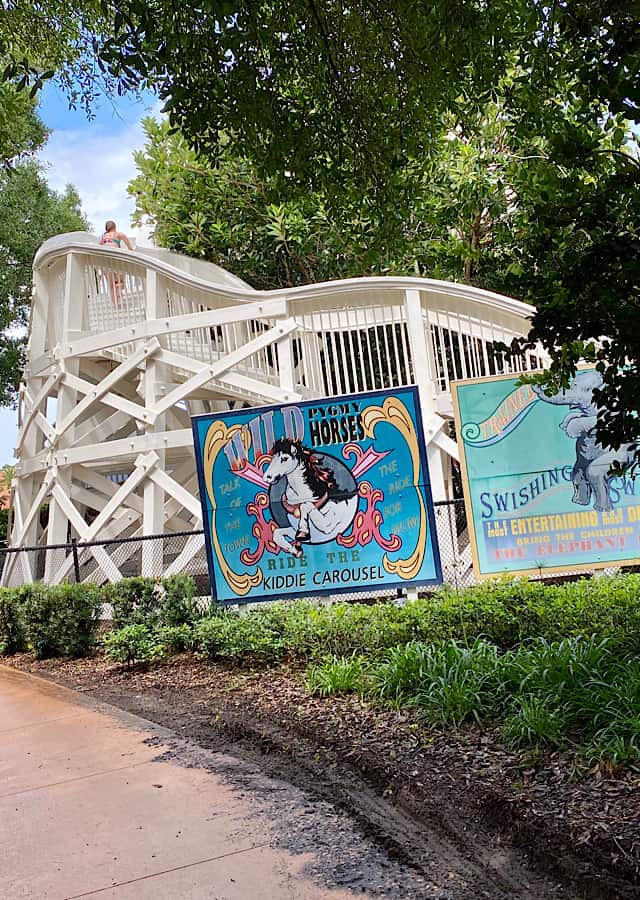 In September, the Boardwalk pool slide closed for refurbishment. The slide was set to be completed at the end of October. However, the refurbishment wasn't completed on schedule. While the slide and keister coaster are covered, the pool itself remains open. In addition, the Boardwalk slide is another extended refurbishment. Guests are left wondering if the clown return?
DISNEY HOPES THE POOL SLIDE WILL RETURN BY THE END OF 2020.
Disney's Art of Animation Resort Disney's Art of Animation Resort reopened to guests on November 1. Now, the bright and colorful resort is available with family suites. Check out our article on reopening amenities here.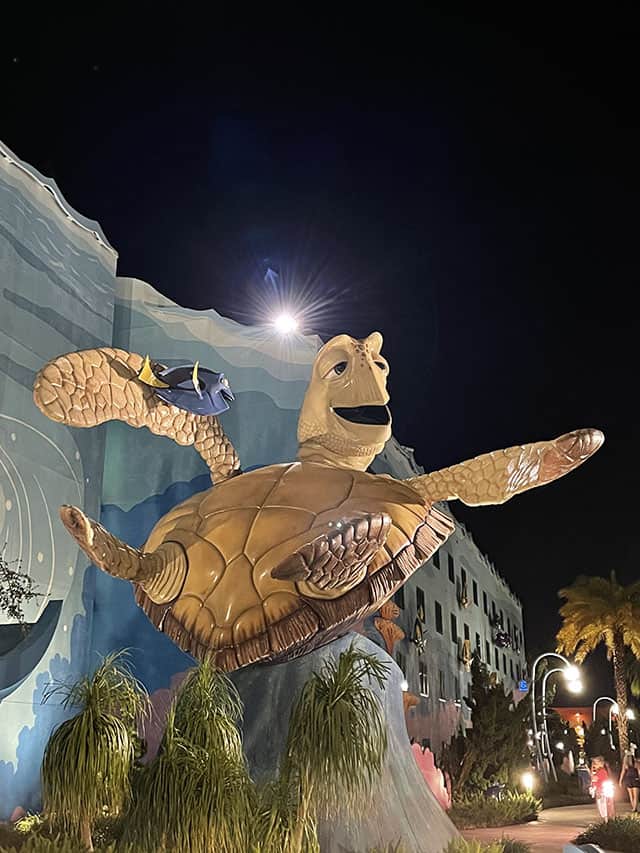 The feature pool at Art of Animation closes in January for refurbishment. However, it is expected to reopen in April. Guests will hopefully swim in this fun pool by spring. Also, the Cars and Little Mermaid pools remain open.
Magic Kingdom Refurbishments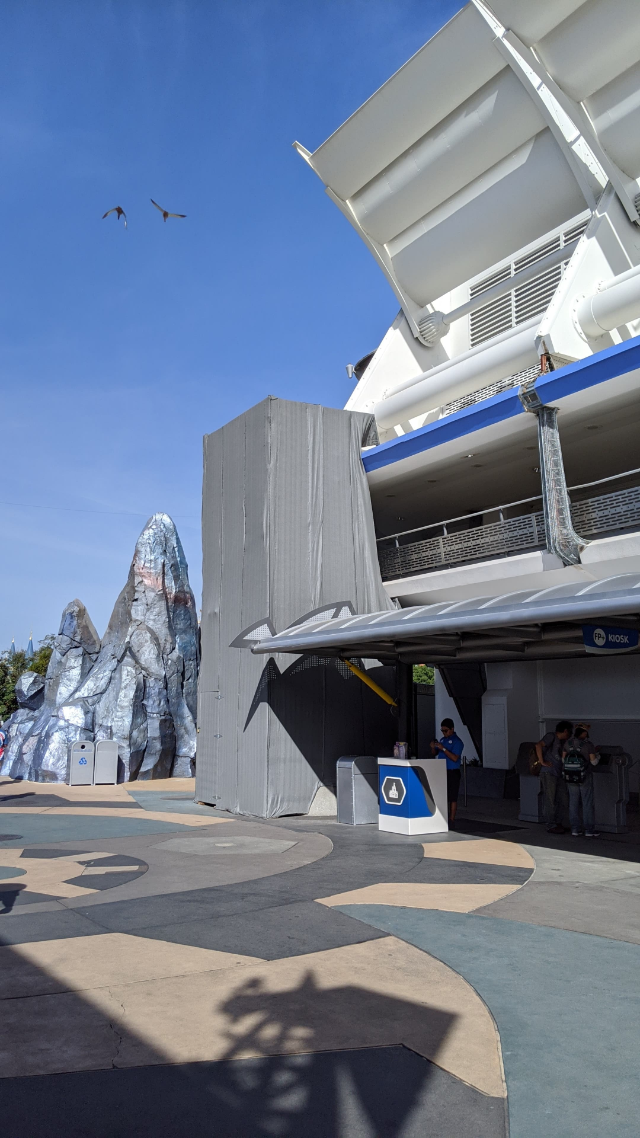 In Magic Kingdom, the Tomorrowland Transit Authority PeopleMover is one of the longest recent attraction refurbishments. We're unsure if TRON construction, repairing the magnetic track, or something completely different is causing this lengthy refurbishment.
Whatever the reason, hopefully it reopens soon! According to the Walt Disney World calendar, Disney is showing it closed through January 9, 2021 at least.
The Walt Disney World Railroad is also currently closed and Disney has not provided a reopening date, but the same calendar shows it closed through at least February 13, 2021.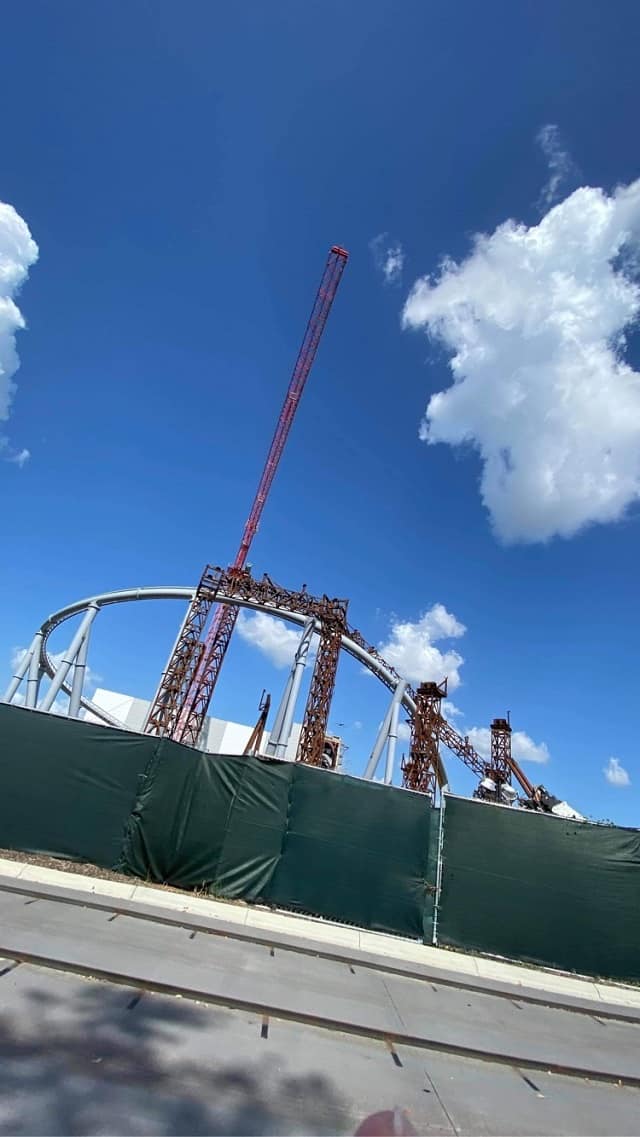 Be sure to check out Character Locator for a complete list of attractions, wait times, touring plans, and menus!
CHARACTER LOCATOR IS YOUR COMPREHENSIVE GUIDE TO DISNEY AND UNIVERSAL!
On a recent visit, the river completely drained. Also, we noticed right away Tom Sawyer's Island and the Liberty Square Riverboat weren't running.
The Liberty Square Riverboat and Tom Sawyer Island are currently closed. For more information, read here. As of now, no end date has been announced for its reopening. They should be closed at least through February 28, 2021.
Resort Refurbishment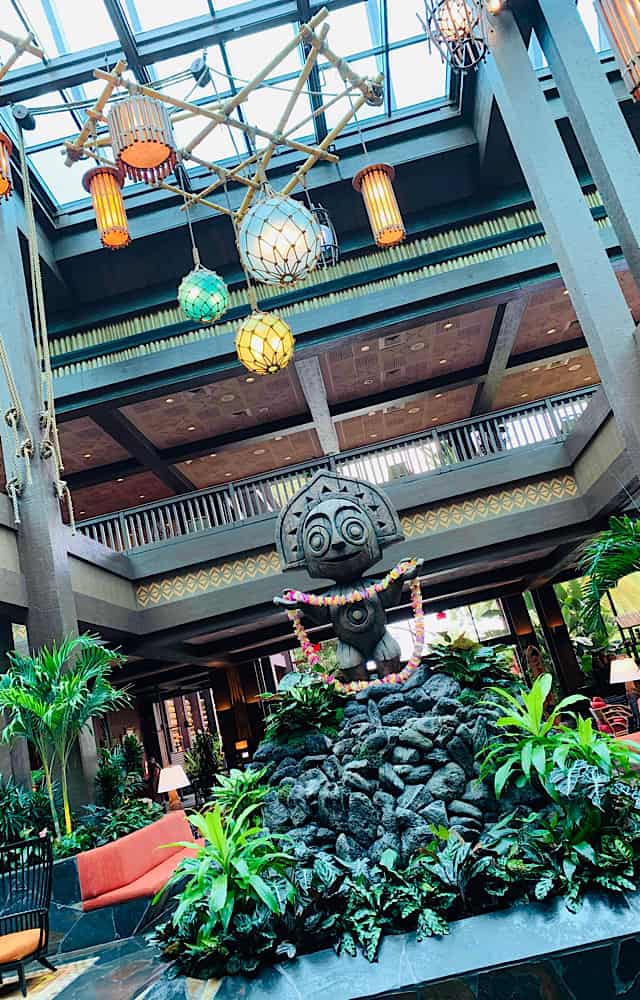 The Polynesian is undergoing a massive refurbishment lasting until summer 2021. Also, Disney announced it would be updating the Great Ceremonial House and the monorail station.
Extended Refurbishment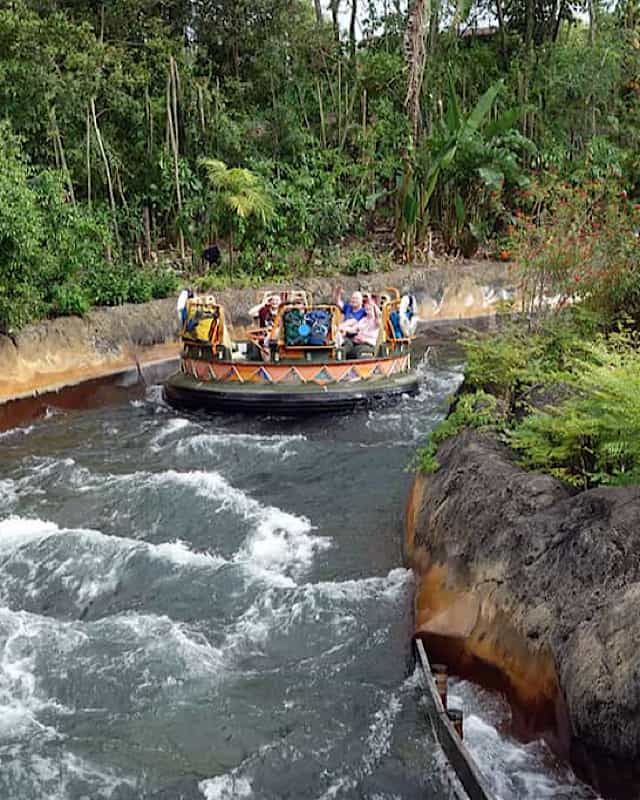 Since water attractions are less popular in winter than in other seasons, it makes sense to work on these attractions during this time.
Animal Kingdom's Kali River Rapids will temporarily close. In recent years, Kali River Rapid has closed in winter for annual maintenance and repairs. Previously, Kali River Rapids refurbishment was from January 3 through February 19, 2021.
Refurbishment Update: New Dates for KALI RIVER RAPIDS REFURBISHMENT JANUARY 3 THROUGH early April 2021.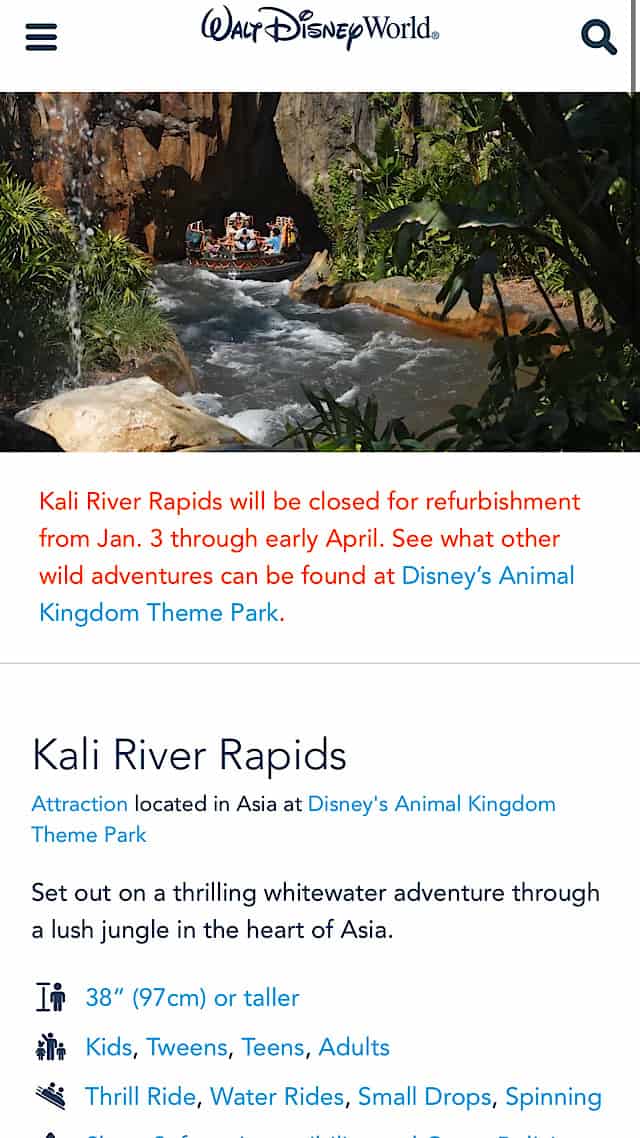 For a complete list of Disney World Refurbishments, read our article here. It is a great reference to bookmark since its updated regularly.
What do you think of Disney World's current refurbishments? Also, which Disney attraction would you be most sad about missing on your trip? Please share your thoughts on our Facebook Page.
Are you planning a vacation? Reach out to our trusted travel agency sponsor Authorized Disney Vacation Planner
Mouse Class Travel
!