Believe it or not, there are some extra Christmas Walt Disney World experiences that do not come at any additional cost! Here are 5 of our favorites.
Upcharges, Upcharges Everywhere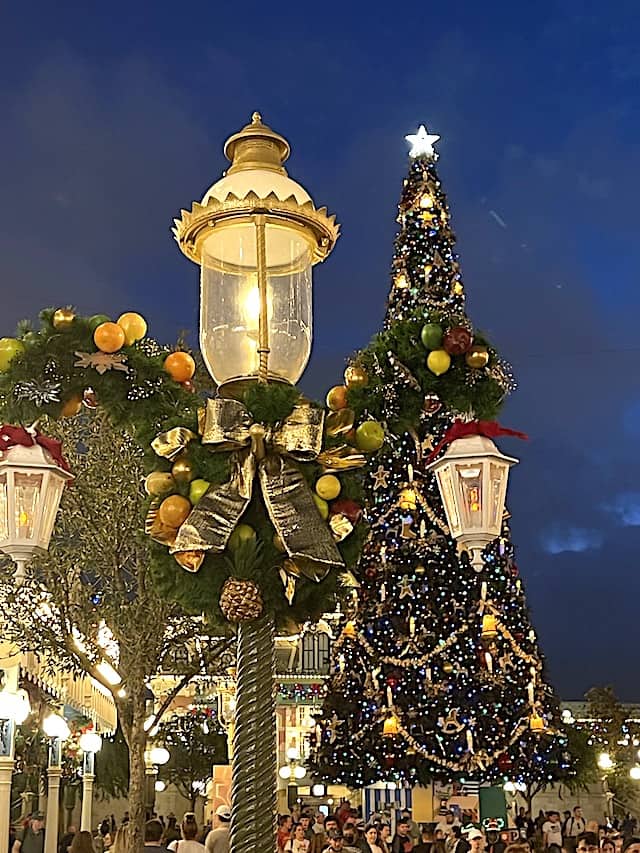 The magic of Christmas brings with it the possibility of adding many extra experiences to your Walt Disney World Vacation. Certainly, it can be enticing to add a bit of extra magic, especially if you are taking a once-in-a-lifetime trip. For example, you can add tickets to Mickey's Very Merry Christmas in the Magic Kingdom. While you are there, you can even spend a bit more to add on a special dessert party for viewing Minnie's Wonderful Christmastime Fireworks show if you so desired.
Over in Epcot, you can purchase a dining package that will give you access to the iconic Candlelight Processional performances at the stage in American Adventure. For a review of this dining package, click here. You can also take a cookie stroll for the price of cookies. Or you can participate in a holiday scavenger hunt for a fee.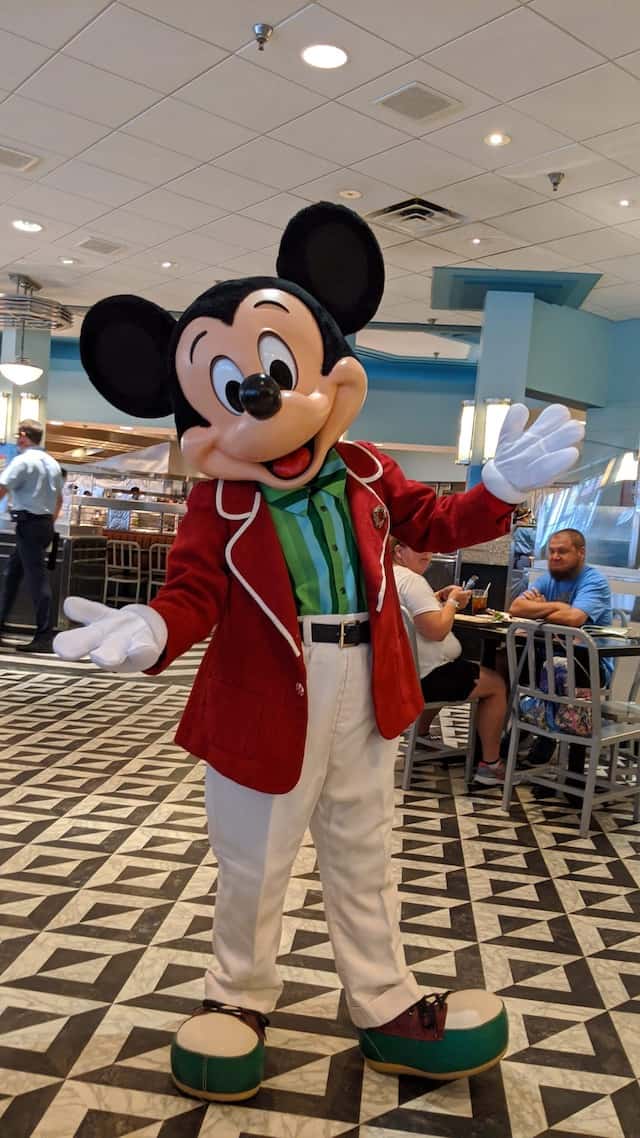 If you want, you can book pricey character dining experiences such as Minnie's Holiday Dine over at Hollywood and Vine in Disney's Hollywood Studios as a way to enjoy characters in their holiday outfits. For a review of the experience, click here.
And of course, there is always plenty of merchandise to purchase to commemorate your holiday vacation. And don't forget that you can add Genie+ to your trip so that you can spend your wait time perusing that merchandise instead of standing in line.
Some Festive Extras Really are Still Free with Admission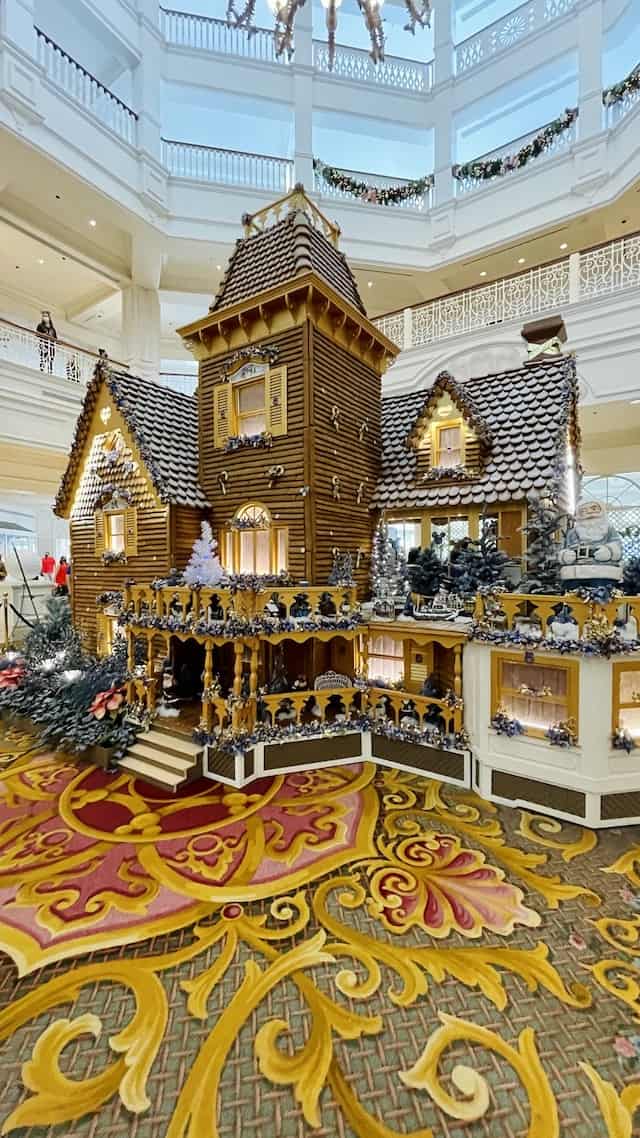 But, did you know you can also have a magical time during the holidays in Disney World without all the extra expenses? In fact, some of the very experiences you can pay extra for can be enjoyed at no additional cost beyond what you have already paid for your park ticket.
Here are some of our favorite Disney Holiday experiences that will make you feel as if you are enjoying "Old School Disney" where there is free magic to be found around every corner. No one can be priced out of these extras. And it is possible to enjoy them without feeling nickeled and dimed.
1. Candlelight Processional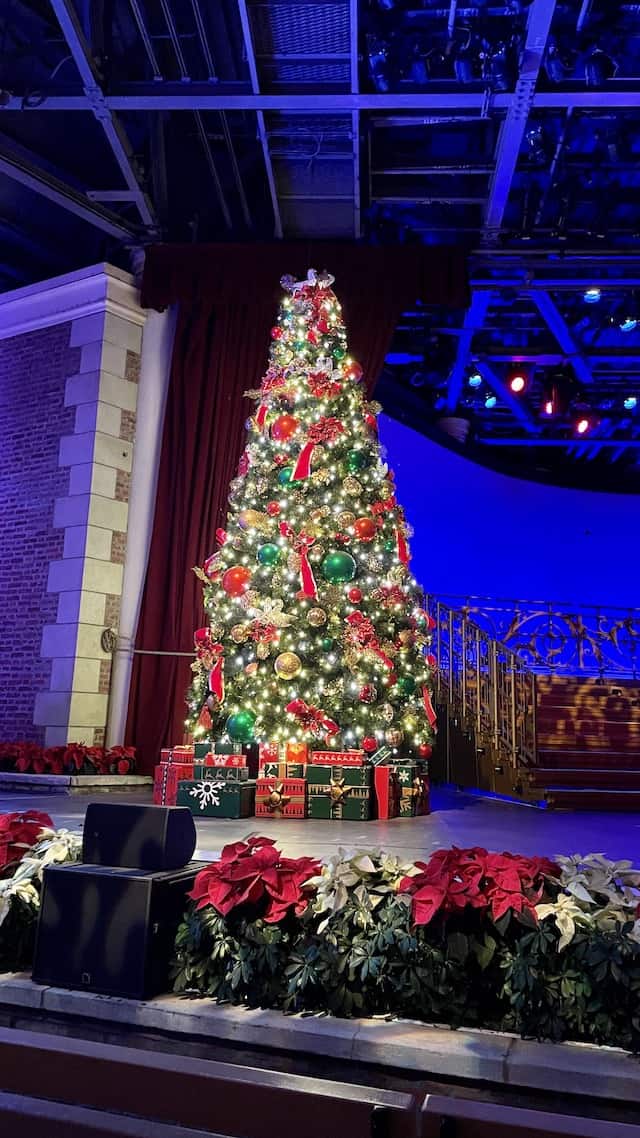 Candlelight Processional is an event that happens annually in Epcot. It is a beautiful reading of the Christmas Story complete with a full choir and orchestra. Plus, each show features a celebrity narrator, which is a nice touch. You can see the most recent list of narrators for 2022 right here, including some of the recent changes to the lineup.
Overall, is a wonderful Christmas experience to enjoy, particularly if the Christmas Story is a part of your belief system. If you would like to read all the details pertaining to the history of Candlelight Processional, head over here.
It is true that you can pay for the Candlelight Processional dining packages that I mentioned earlier, and they do provide you with a reserved seating area for the show. However, those packages are expensive.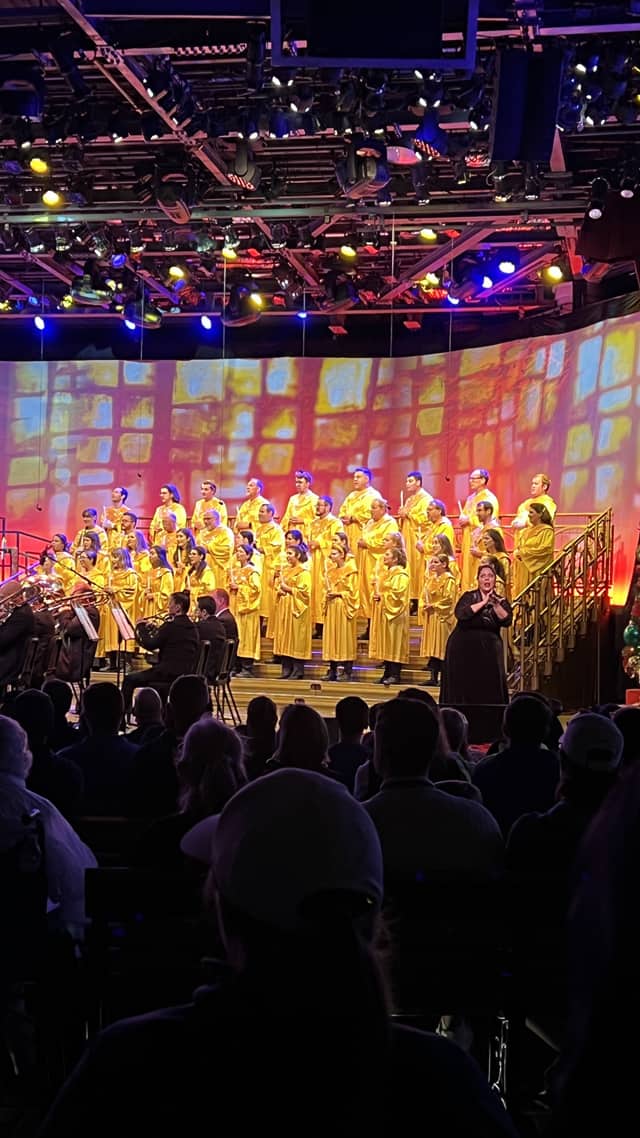 Remember that you do not actually need the dining packages to attend Candlelight Processional. You can see the show several times each evening completely free of any charge. It is included in your admission to Walt Disney World during the holiday season.
Think of it in terms of a fireworks dessert party. You can see the fireworks without having to pay for a party. This is the same concept.
Seating is limited, so you will need to hop in line if you would like to have a seat in the amphitheater in the American Adventure. However, you certainly do not need to pay any extra for it. Instead, check the schedule and make sure you are there a bit early to be seated.
I (Katie) took my little ones to see this show during Christmastime last year, and they have both asked to go back. My younger child says it was one of her very favorite parts of the trip.
2. Storytellers: Holiday Customs from Around The World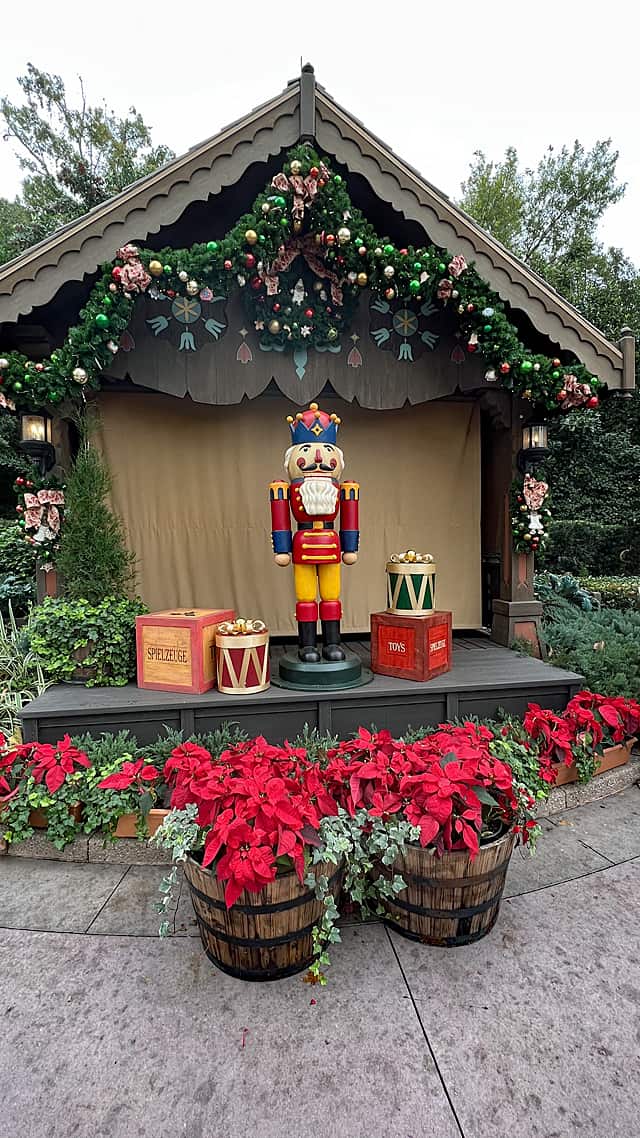 Another tradition during Epcot International Festival of the Holidays is Storytellers. If you travel around World Showcase, you will find these Storytellers ready to weave the legends and lore of the season from various cultures. Each story is about 15-20 minutes in length.
Best of all, each of these special holiday performances is completely free to enjoy, no upcharges required. All you need is park admission for Epcot.
In Mexico, you can join the fun and pageantry of Las Posadas with dancers, piñatas, and the music of Mariachi Cobre. You can read more about it here. Over in Norway, you can drop in as a mischievous Barn Santa visit a girl called Sigrid, an unsuspecting Christmas storyteller. Read about the experience here.
Next, make your way to Italy where you will hear the tale of La Befana, the kind-hearted witch who visits sleeping young children on the Eve of the Epiphany. You can read more about it here. In Japan, you will hear the fascinating story of the Daruma doll and the Japanese customs of the New Year! You can read about the experience here.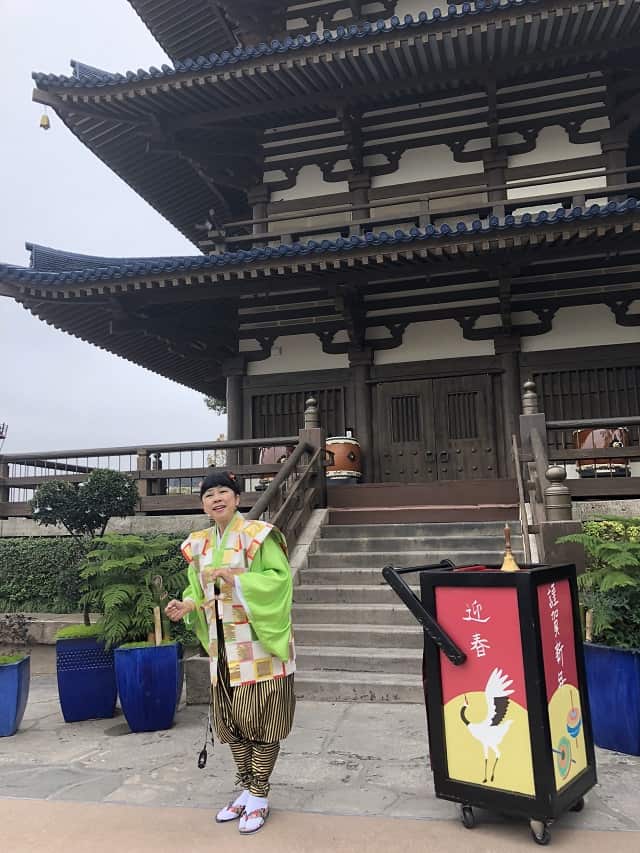 Between Morocco and France Pavilions you will find another Storyteller. This one will recount traveling abroad to explore the diverse music and traditions of Hanukkah around the world. You can read more about it here.
In France, you can visit with Père Noël and rediscover the magic of Christmas through the letter of a delightful child. Read about the experience here. Father Christmas is the Storyteller in the United Kingdom. You can read about his story here.
Finally, you can explore holiday customs from the various regions of Canada on a musical tour of the Great White North with the Canadian Holiday Voyageurs. Read about it here.
Bonus: Meet Santa Claus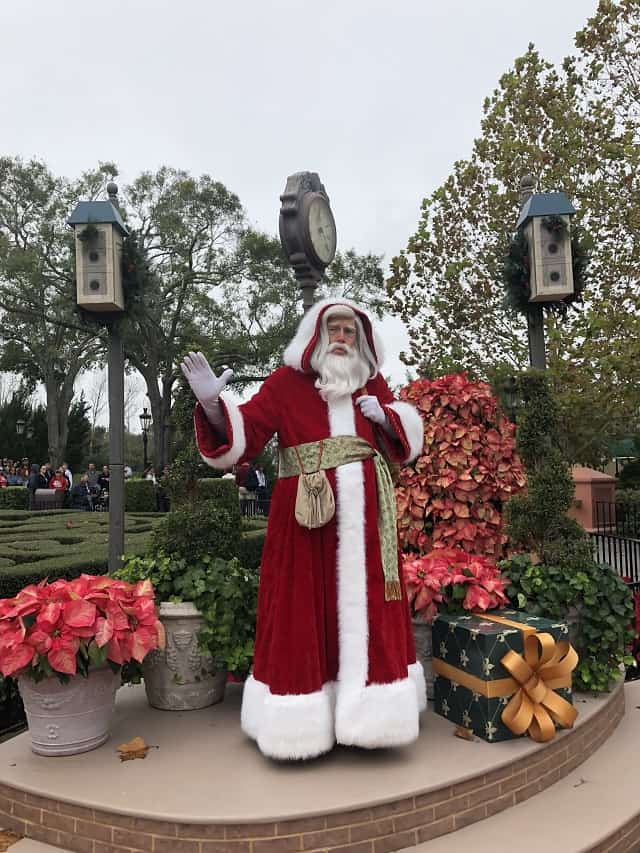 You can also meet Santa Claus without adding any additional expenses to your trip. Santa Claus is one of the storytellers. His performance happens in the Odyssey Pavilion this year, and it lasts a full 60 minutes.
If you want more Santa Claus, you can also see him in a special motorcade. It will happen throughout the season at Disney's Hollywood Studios.
3. Festive Attraction Overlays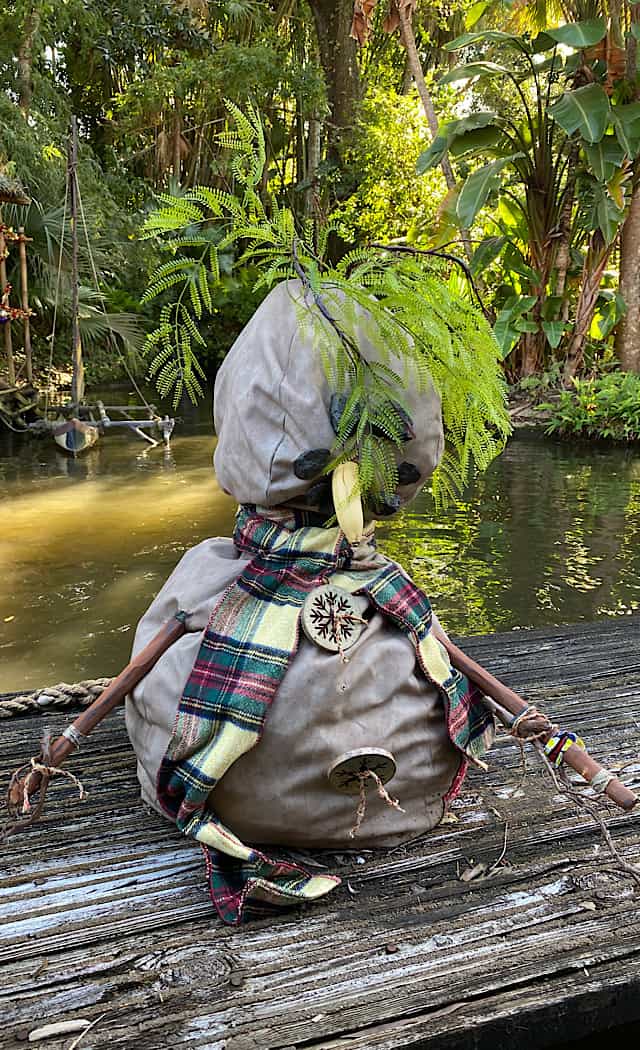 You do not have to purchase any sort of special ticket to enjoy ride overlays for the holidays. And, you will find them across the Walt Disney World Resort. In Magic Kingdom, The Jungle Cruise transforms into the Jingle Cruise. You can enjoy it for the entire holiday season.
Over in Disney's Holywood Studios, you can catch Olaf's festive finale to "For the First Time in Forever: A Frozen Sing-Along Celebration." This addition delights guests with performances of celebratory songs to celebrate the holiday season.
Additionally, there is a magical extra in Disney's Animal Kingdom. After dark, watch the Tree of Life awaken as a series of wintry tales emerge from within, complemented by holiday-inspired music.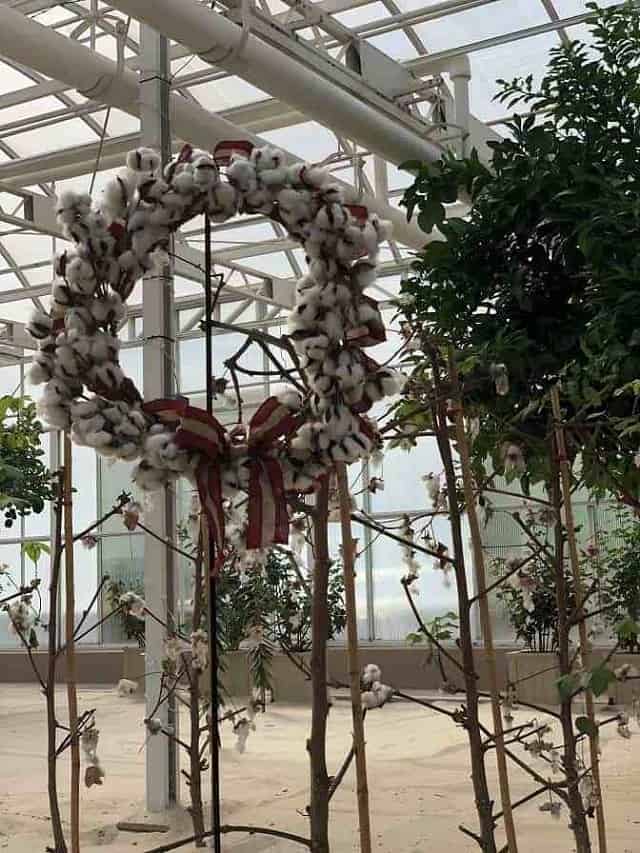 In Epcot, the newest attraction is receiving a festive overlay. Guardians of the Galaxy: Cosmic Rewind will debut a custom song. This song will be a remix including many holiday classics. Speaking of Epcot, Living with the Land typically gets all dolled up for Christmas. It is my favorite holiday overlay, but I am one of those bizarre humans who is actually entertained by Living with the Land. You can read more about it here.
4. Merry Menagerie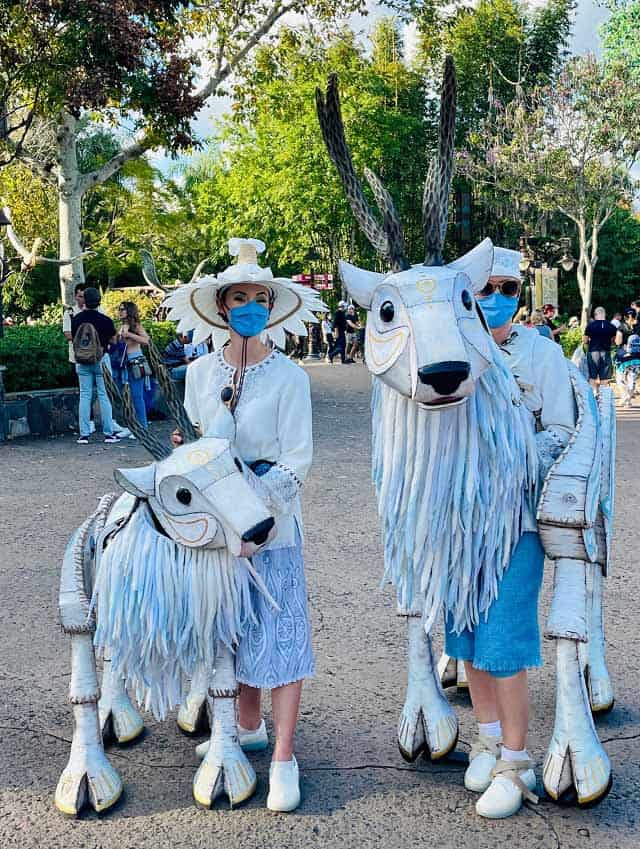 My very favorite extra that you can experience at no additional charge is the Merry Menagerie over in Disney's Animal Kingdom. You can enjoy interactive performances with gorgeous arctic animal puppets that transform Discovery Island into a bit of a winter wonderland.
One fun thing about the show is that you really do not need to be present at the set from beginning to end. There is no need to arrive early or to stand in line. You just have to catch it as it is happening.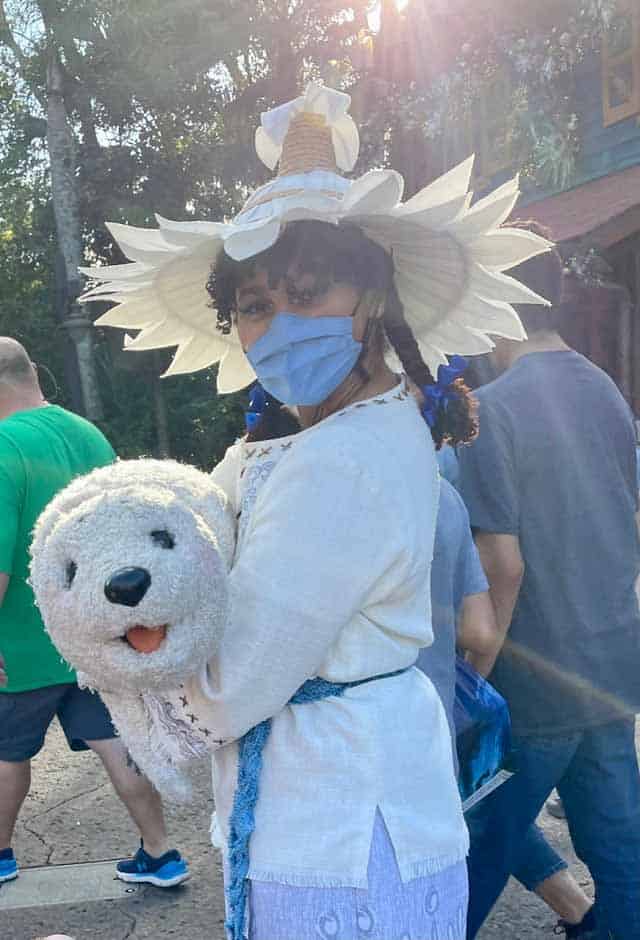 You might stumble upon it and spend just a few moments gazing at it as you make your way from here to there. Or, you might decide to stop and take a break from your touring to play with the animal puppets or have photos taken with them. If you are lucky, you can even take part in a storyline.
The Merry Menagerie changes with every performance because so much of it hinges on Guest interaction. You can catch the sets at fixed intervals during daylight hours in Disney's Animal Kingdom. This show is another Disney Christmas tradition that is very special to my family. The children love getting to play with these whimsical animals and interacting with the puppeteers too.
5. Minnie's Wonderful Christmastime Fireworks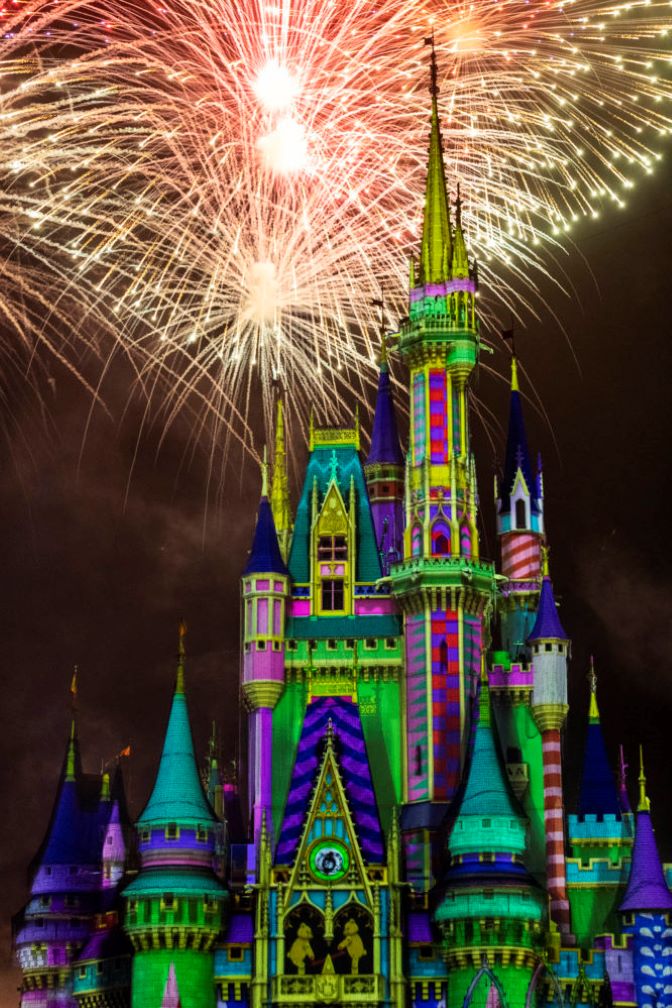 One thing that a lot of people do not realize is that Minnie's Wonderful Christmastime Fireworks show is not entirely exclusive to Mickey's Very Merry Christmas Party. In fact, there are several ways you can enjoy this special holiday fireworks display without paying for a party.
For one thing, if you time your trip right, you will see Minnie's Wonderful Christmastime Fireworks in place of Disney Enchantment. From December 23rd until December 29th, Disney Enchantment will be replaced with Minnie's Wonderful Christmas Fireworks at 8:15 pm. You can read the full story here.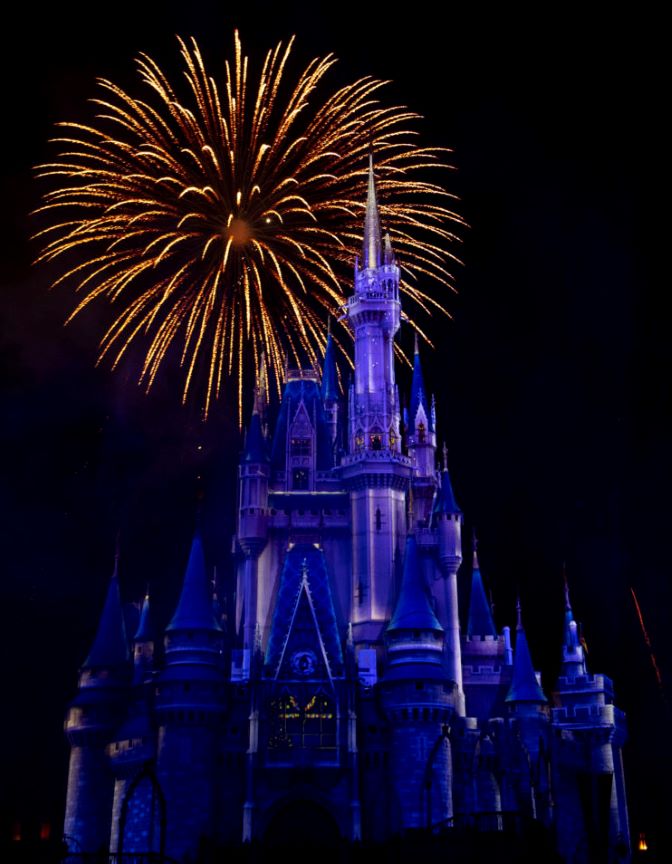 If you are traveling before December 23 and you want to see Minnie's Wonderful Christmastime Fireworks without paying the upcharge for Mickey's Very Merry Christmas Party, that is also possible. There are quite a number of places to watch them from outside of the Magic Kingdom.
Do you want a great rundown of the best places to watch Minnie's Wonderful Christmastime Fireworks from outside of the parks? Head right over here. The only drawback is that there are some lighting and projection effects you will have a tough time seeing from outside of the park. However, the projections are not as crucial to the show as they are to Disney Enchantment or the Halloween fireworks.
Final Thoughts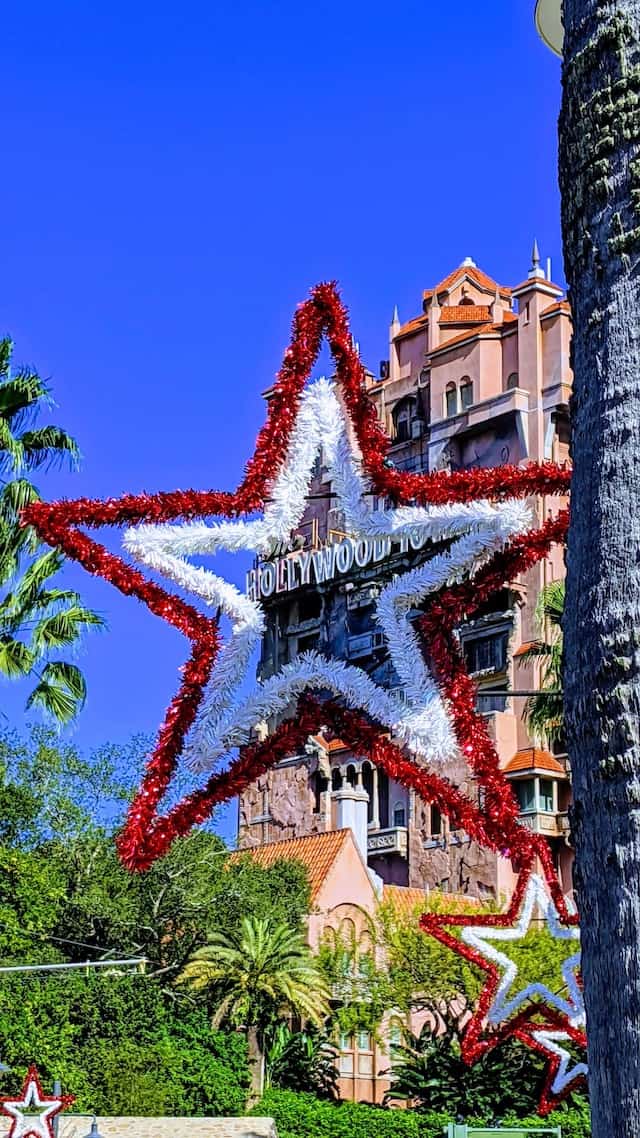 These extra magical experiences make the holidays all the more special at no extra fee. It is fair to say that these are things we hope never change.
In a reality where Disney World has taken away many of the extras Guests once enjoyed, it is refreshing to see at least a few things remain. It is a little glimmer of the Disney difference that kept so many long-time Disney Parks fans returning year after year.
What extra experiences do you enjoy during the Holidays in Walt Disney World? Did we leave out any of your favorites? Let us know in the comments, or join in the conversation on our KtP Facebook page.