Are you thinking about using a dining package to see the Candlelight Processional at EPCOT this year? Here is a complete review and experience from the Garden Grill.
Candlelight Dinner Packages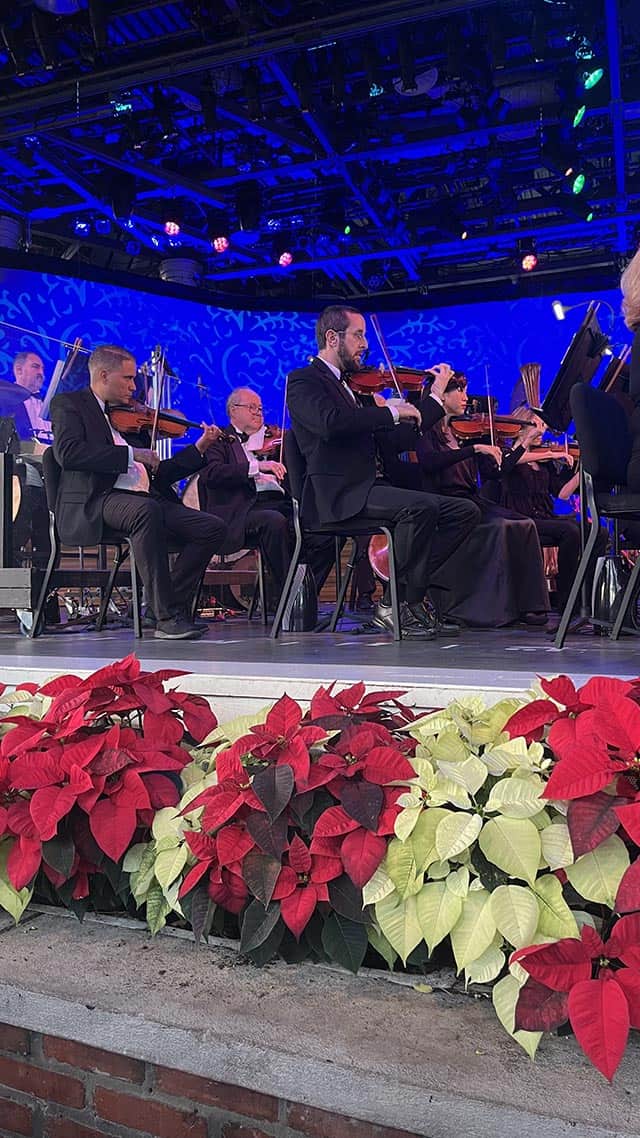 EPCOT's Candlelight Processional features a celebrity narrator, 50-piece orchestra, and glorious massed choir—but this popular performance tends to fill up quickly. Because of its popularity, many guests choose to reserve a Candlelight Processional Dining Package. This guarantees you a seat to the performance.
This year guests have eight selections of restaurants to choose from, which is pretty nice considering the prior year before only four restaurants were included. Restaurants included in the dining packages are as follows:
Each package includes:
An appetizer, entrée and dessert or one (1) full buffet (where applicable), along with a non-alcoholic beverage
One (1) guaranteed seat per person to a Candlelight Processional performance held on the same day
Rose & Crown Dining Room is the least expensive restaurant out of all of them, unless you choose either of the same day dining packages. This option is pretty nice to have and the best selection if you are on a budget. If you want to choose one of these same day packages, visit either location on the day of the performance. No reservations are required for same day dining packages. Depending on peak times, these options may not be available, so if you do decide on this option, be aware that there is a possibility of no availability.
Garden Grill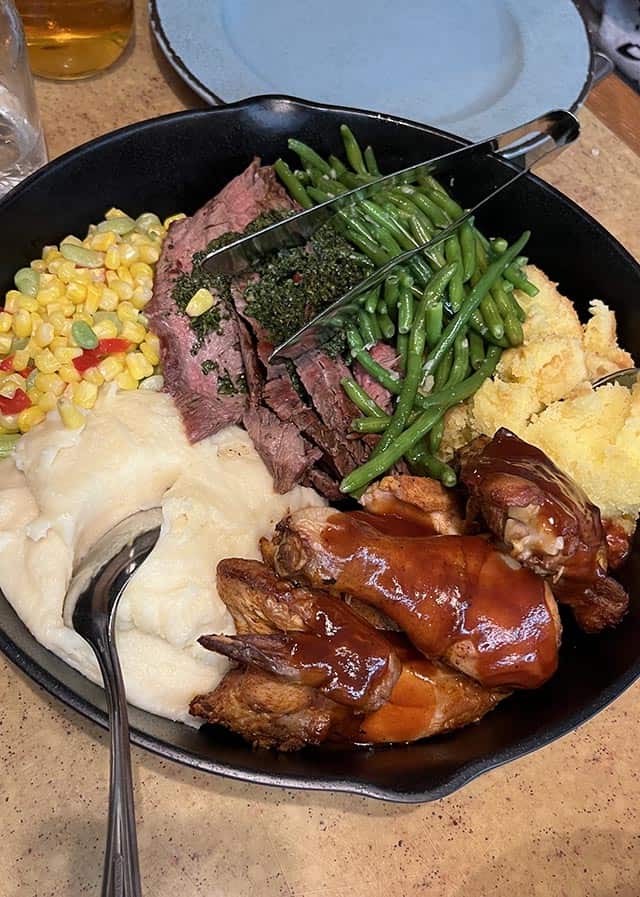 The Garden Grill is located in The Land pavilion at EPCOT. I (Maggie) love coming here! Guests here can meet with Mickey Mouse, Chip 'n' Dale and Pluto. One of the more fun parts of this dining experience is the restaurant itself. You will notice that you are slowly rotating around Living With the Land.
For a full dining review of the restaurant, be sure to read my review in the link above or HERE! Since my review a few things have changed including the menu. Menu items now include the following:
Harvest-inspired Garden Salad
Grilled Beef with Chimichurri
Barbecue-roasted Chicken with Sweet and Tangy Barbecue Sauce
Creamy Mashed Potatoes
Macaroni & Cheese
Seasonal Vegetables
Southern-style Spoon Bread
Berry Short Cake with Whipped Cream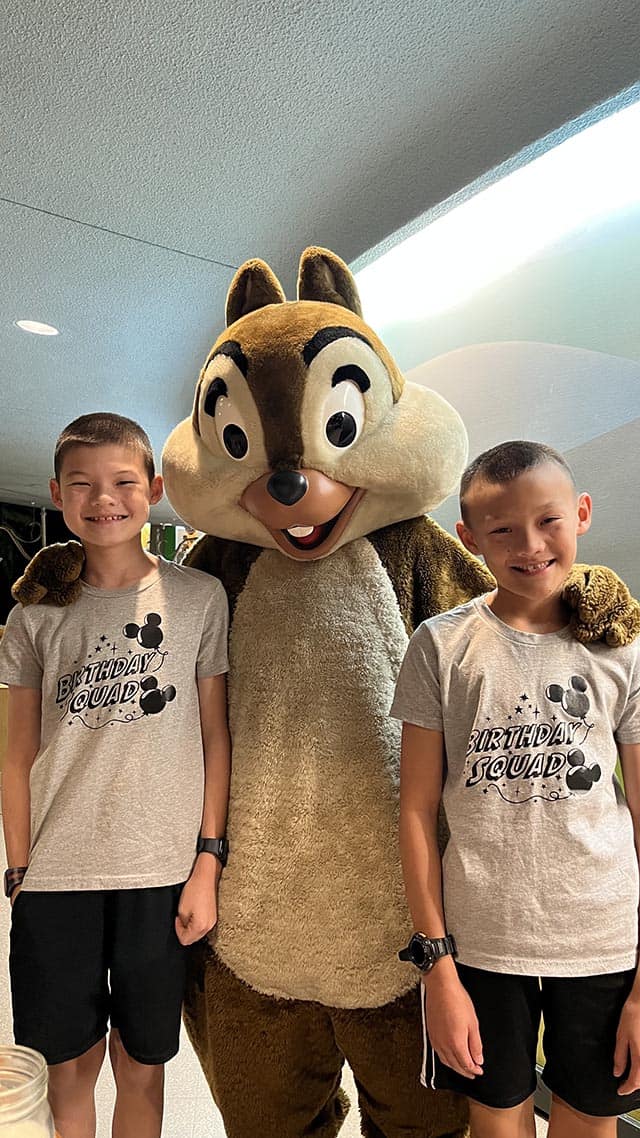 Each item is served family style. The noticeable change is the removal of the oven roasted turkey as an option and the addition of barbecue-roasted chicken. Another huge change since I have last visited is that characters can get up close with guests once again. Guests can hug them, take photographs and have autographs signed. My boys were happy to be able to get some hugs!
All of the food was served warm and fresh. I have never been disappointed in the food at this location and everyone enjoyed their meal. After our meal, we received a sticker for the Candlelight Processional. We were instructed to put them on once we were in line for the performance.
Checking In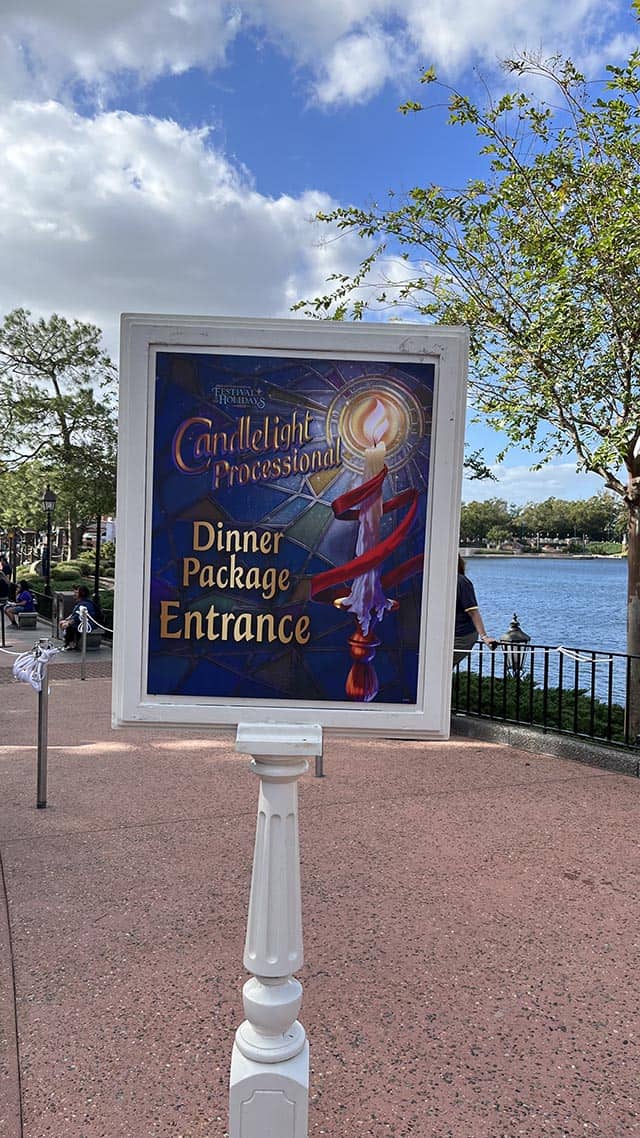 We had a 5:15 pm performance for that evening. We lined up a little after 3:00 pm. Though the dining package guarantees you a seat to the performance, it is on a first-come, first-served basis. If you want to get a good spot, be sure to arrive early!
If you want a great seat for the performance, be sure to get there early!
By the time we lined up, other guests had already begun to line up in both the dining packages line and standby line. Unlike Fantasmic!, this seating did not begin until it was almost time for the performance. At Fantasmic! we were seated almost as soon as we got in line. Here, they did not seat guests until around 4:45 pm for the 5:15 show.
Is the Dining Package worth it?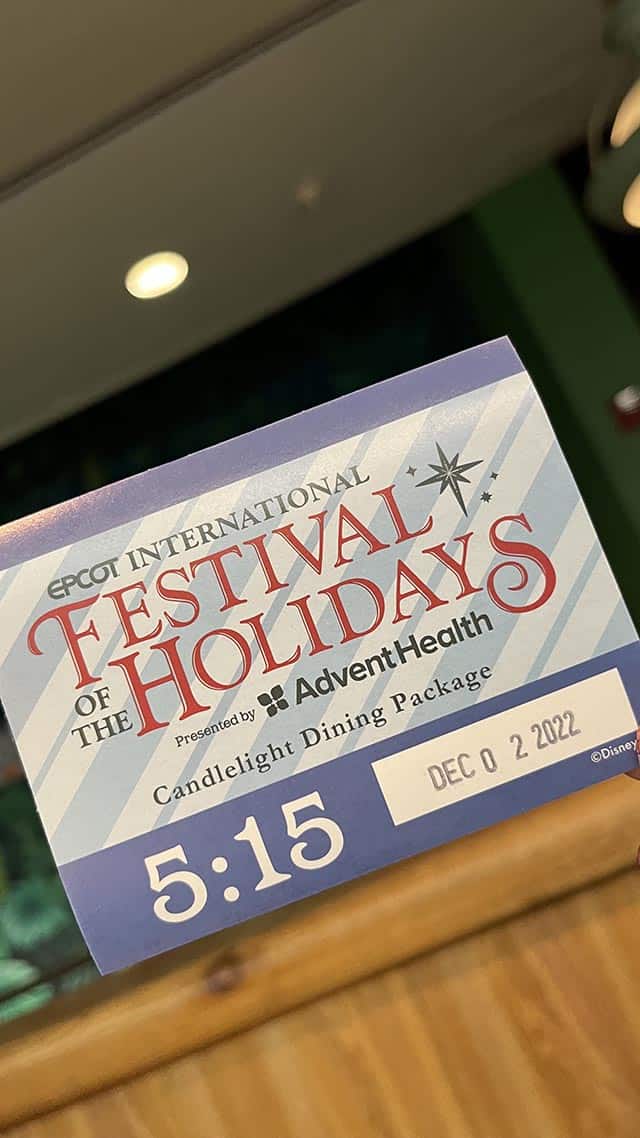 The big question about dining packages is always whether or not the additional expense is worth it. My family paid a grand total of $346.64 for the four of us (including two children with adult pricing). You read that right, $346! To put that in perspective, a regular meal at Garden Grill costs $59.99 per adult. If we had a regular meal, it would have been around $250, which is still pretty outrageous for lunch, but also nearly $100 less than the dining package.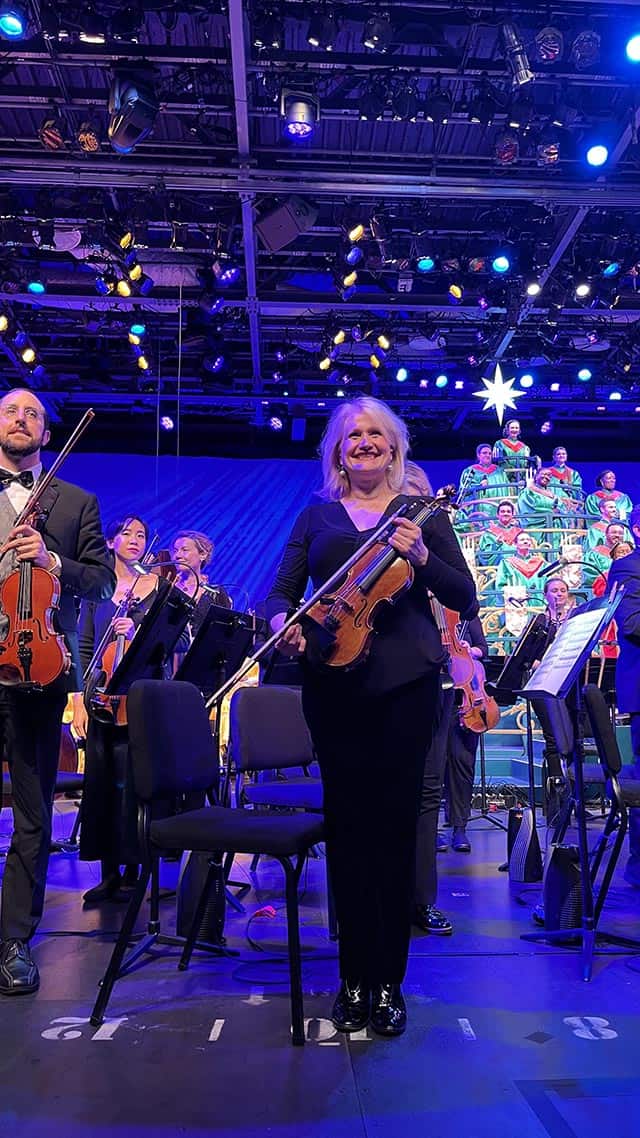 It seems hard to say whether or not it is worth the additional expense in general because certain aspects of the show or performers are important to each individual person. For example, is it important that you sit right up front? Do you want to get great pictures? Maybe neither of those matter and you really would just be happy with any seat in general.
If you are worried about just guaranteeing a seat, a dining package would be worth it. In all honesty, I believe that as long as you line up early enough, it is entirely possible to enjoy the show or performance and still have a great view. In my opinion, dining packages for concerts like Garden Rocks or Eat to the Beat would be more worth it.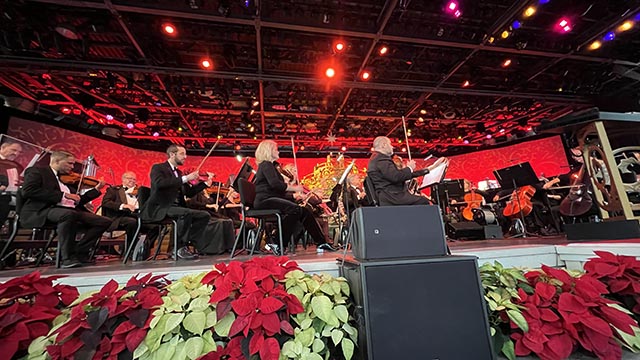 While we were able to get front row seats for the Candlelight Processional, I do not believe being up front is absolutely important for this event. Being near the front is definitely to your advantage, but this performance is more about the narration and music.
I would definitely go back to Garden Grill again, but if I were to choose a dining package, I would choose one of the same day dining packages instead. This way, you have a guaranteed seat and you can save some money!
Have you reserved a dining package for the Candlelight Processional? What was your experience like? Do you think it's worth the added expense or just too expensive? Tell us in the comments below or on our Facebook page.