Te Fiti is at Disney World and is so beautiful! Check out the pictures and details of the latest updates on this new attraction.
Journey of Water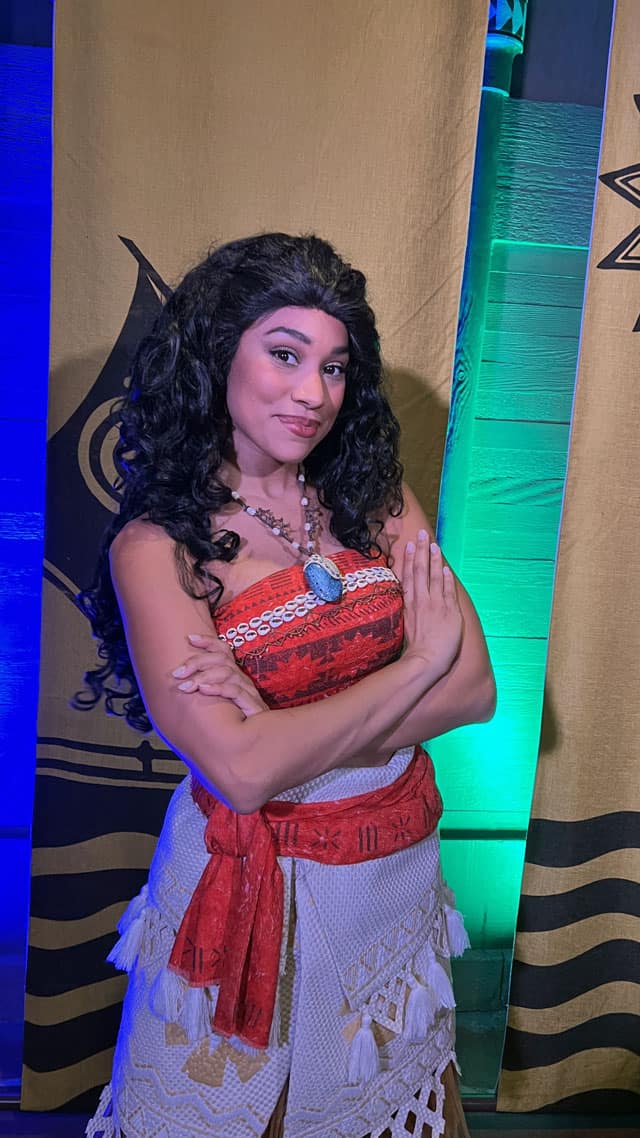 When first announced, the "Journey of Water" was scheduled to welcome guests in October 2021 in time for the 50th Anniversary celebrations. That timeline was adjusted as this project is still under construction.
The attraction will walk guests through the water cycle, specifically focusing on how water cycles from our skies to our oceans and back continuously. Along the way, guests will interact with story elements from Disney's hit film Moana and experience the "playfulness of water" for themselves!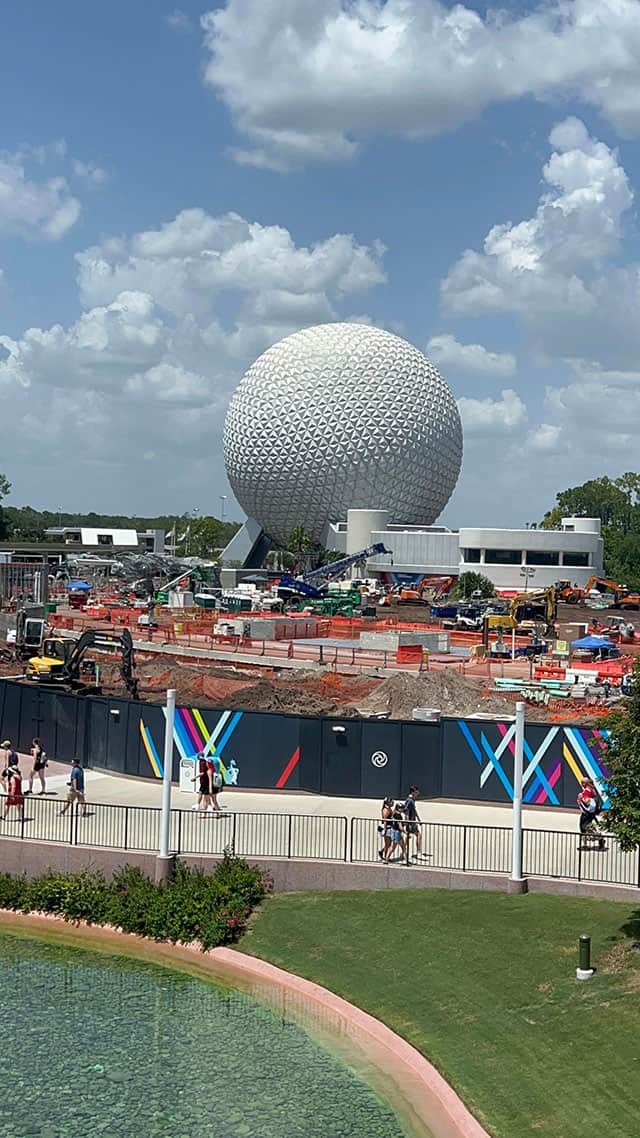 The original concept art featured a large flowing waterfall centerpiece with a heart of TeFiti-inspired design. Additional models showed a walking trail that winds through greenery and other island-inspired forest areas. However, as construction progressed, we saw changes to this project.
See stunning details previously announced HERE and HERE. Recently, we shared that Journey of Water, Inspired by Moana is scheduled to open in late 2023!
Te Fiti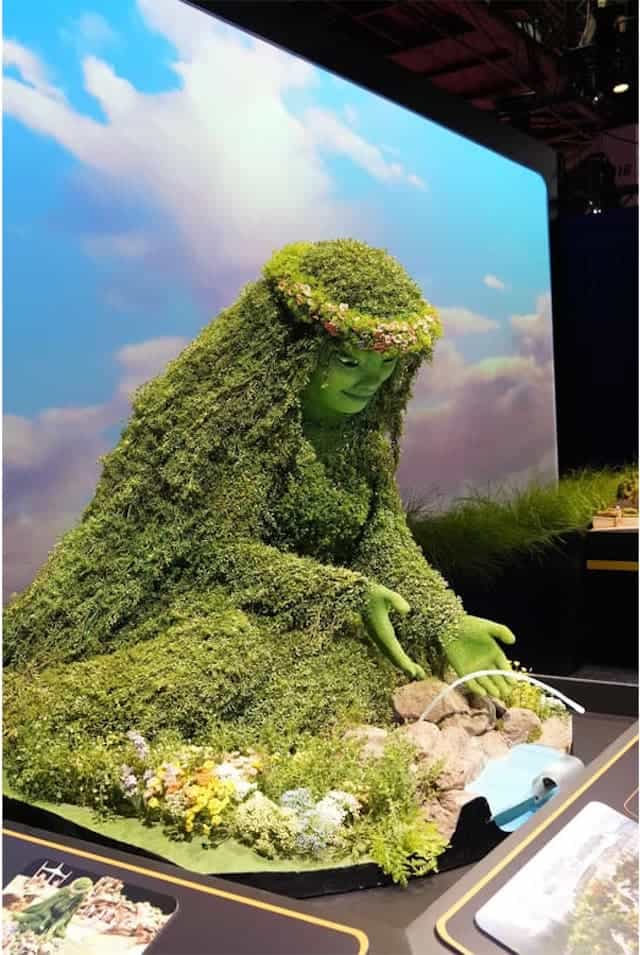 At the D23 Expo in Anaheim, Disney revealed a Te Fiti model will be part of the attraction. Disney had a scaled model of the Te Fiti on display. While the model is small, the actual Te Fiti figure in the attraction will be 16 feet tall! 
Te Fiti is one of my (Susan) Disney character transformations. Most of the story, we think she's a villain. Instead, her heart was taken from her, and Moana gives it back allowing her to become her true self again. I love that Te Fiti will be featured at this EPCOT attraction.
She Arrives at EPCOT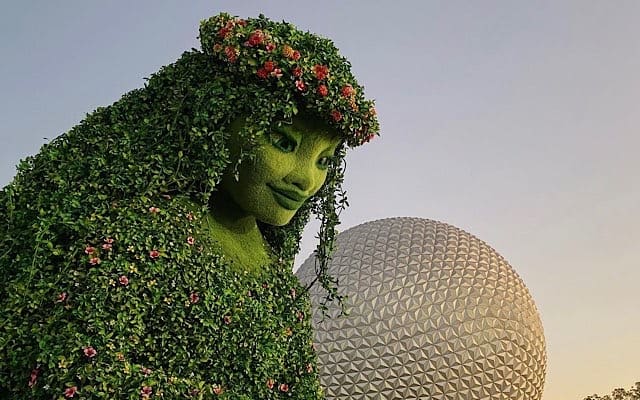 This morning, Disney Imagineering released the most gorgeous photo of Te Fiti on their Instagram account in all of her greenery beauty. Check out the picture to see how enormous her towering figure is with Spaceship Earth in the background. I'm really impressed with how this turned out. What about you?
Are you excited about this new Moana water-based attraction? Or are you just ready for those EPCOT walls to come down? Please let us know in the comments below and on Facebook.