Christmas around Epcot's World Showcase looked completely different last year as there were no Storytellers. Follow along on my adventures as I share with you how each country in the World Showcase celebrates Christmas while looking forward to the return of the storytellers. Today we focus on the Mexico Pavilion.
Christmas Traditions at Epcot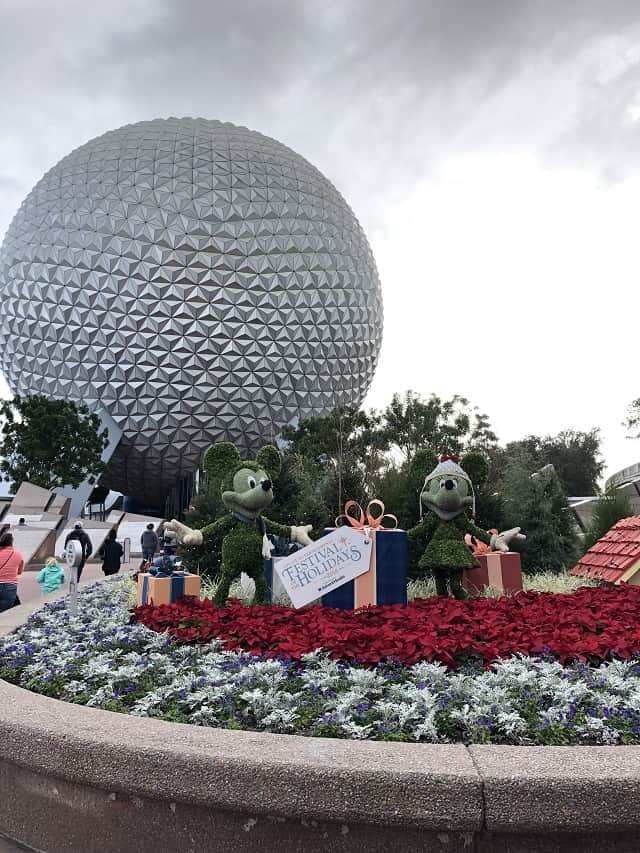 One of my favorite traditions while visiting Epcot around the holidays is for me and my youngest daughter to visit each and every Storyteller's event during our trip to Epcot.
As a Sociologist who teaches and studies culture, it makes my heart so happy to be able to partake in learning and participating in the vast array of Christmas traditions that countries practice around the world.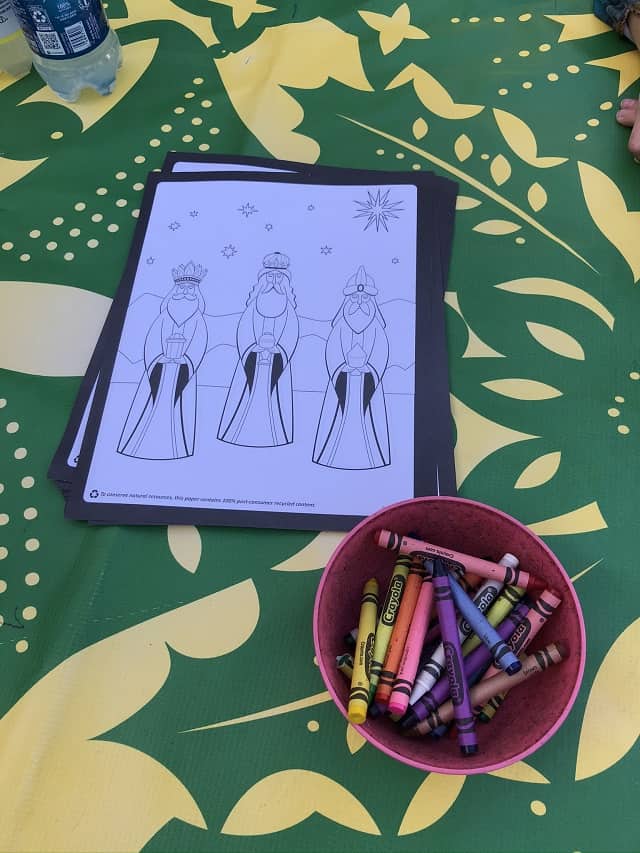 So far in our 12 part series, we have already visited the holiday customs and traditions from Canada, United Kingdom, France, Morocco, Japan, Italy, Germany, Kwanzaa and Hanukkah, China and Norway. See them all HERE.
Today, we continue our adventures to the festivities of Mexico, lindo y querido.
Celebrating Christmas in Mexico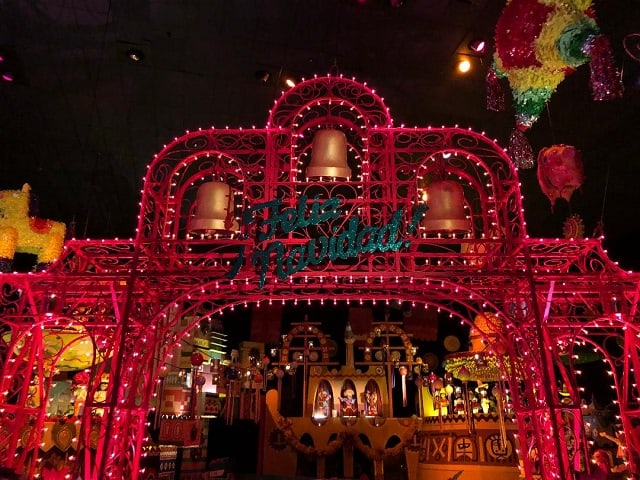 Of all the countries covered, Mexican traditions are no stranger to my family as both of my parents were born and raised in Mexico.
One of the reasons I became so interested in learning and teaching about various cultures was because of the traditions and customs that my parents instilled in me and my brothers when we were younger.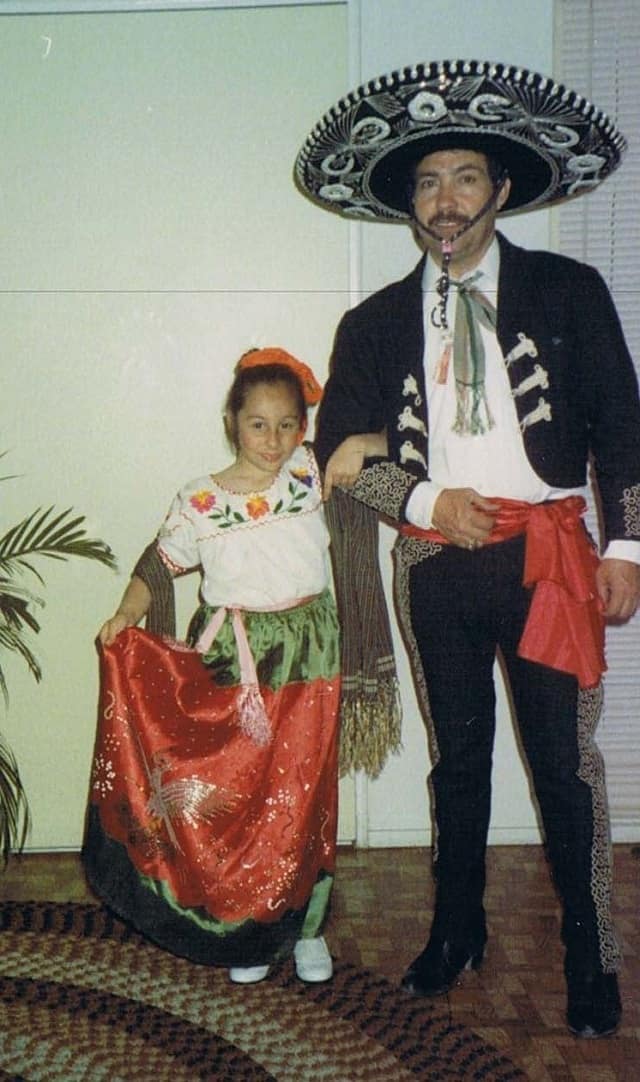 The language, the music and dance, the food, our faith and customs. Did I mention the food?
The beginning of the Christmas season is on December 12th, which is the feast day of Our Lady of Guadalupe.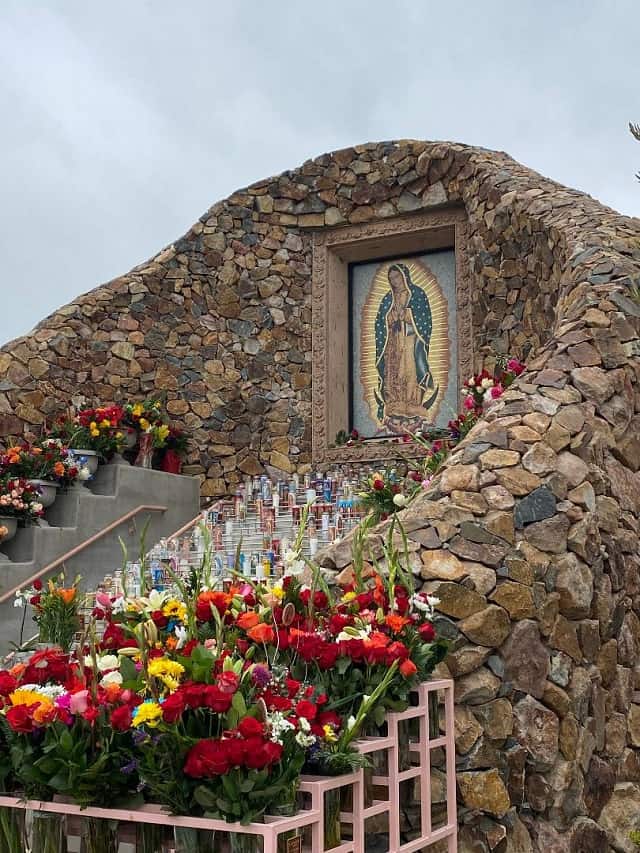 Our Lady of Guadalupe, also known as the Virgin of Guadalupe, is the Catholic name for the Blessed Virgin Mary who is associated with the five apparitions to an indigenous peasant named Juan Diego.
The apparitions occurred in December 1531, and her venerated image on Juan Diego's tilma (cloak) is enshrined within the Basilica of Our Lady of Guadalupe in Mexico City.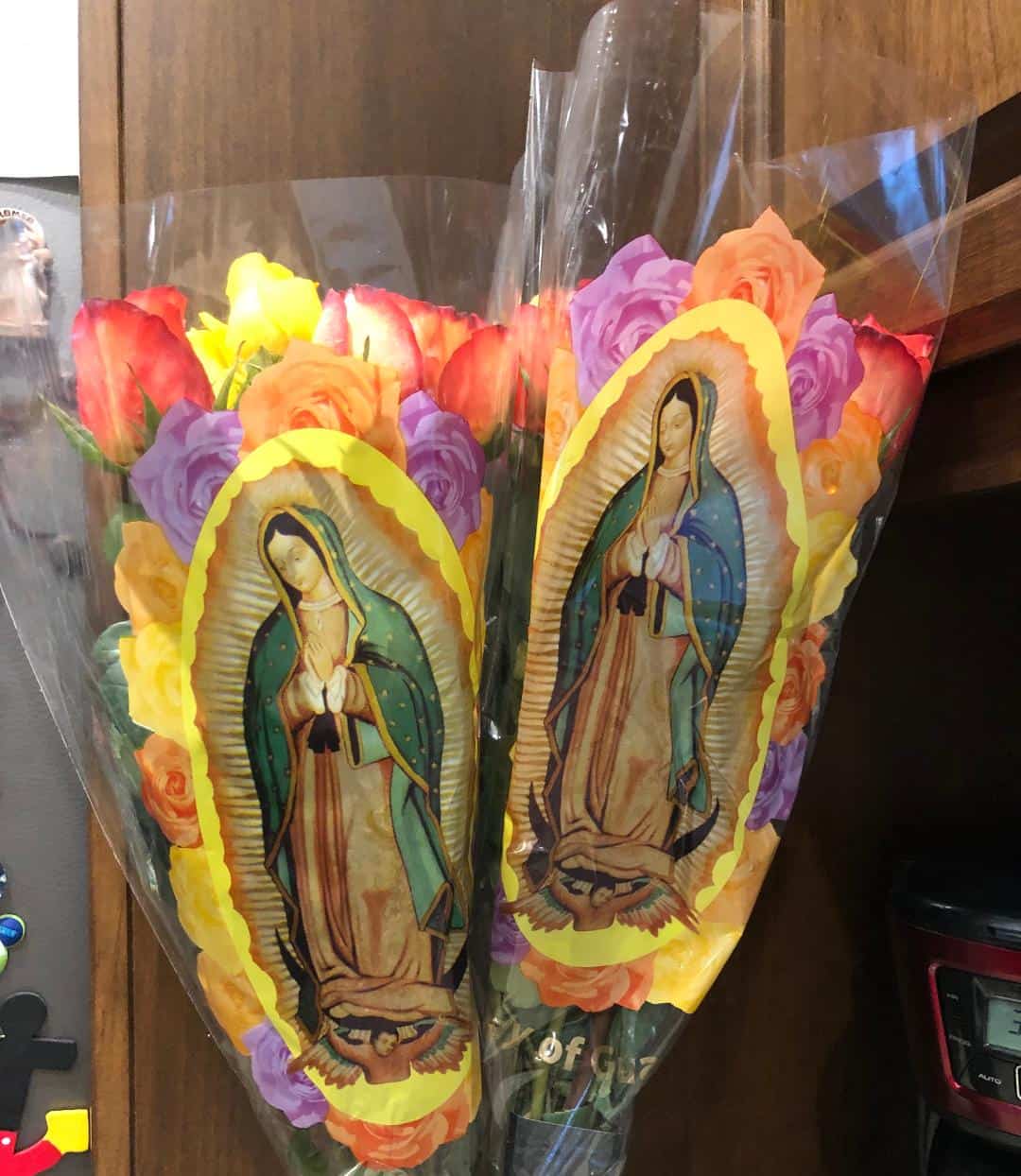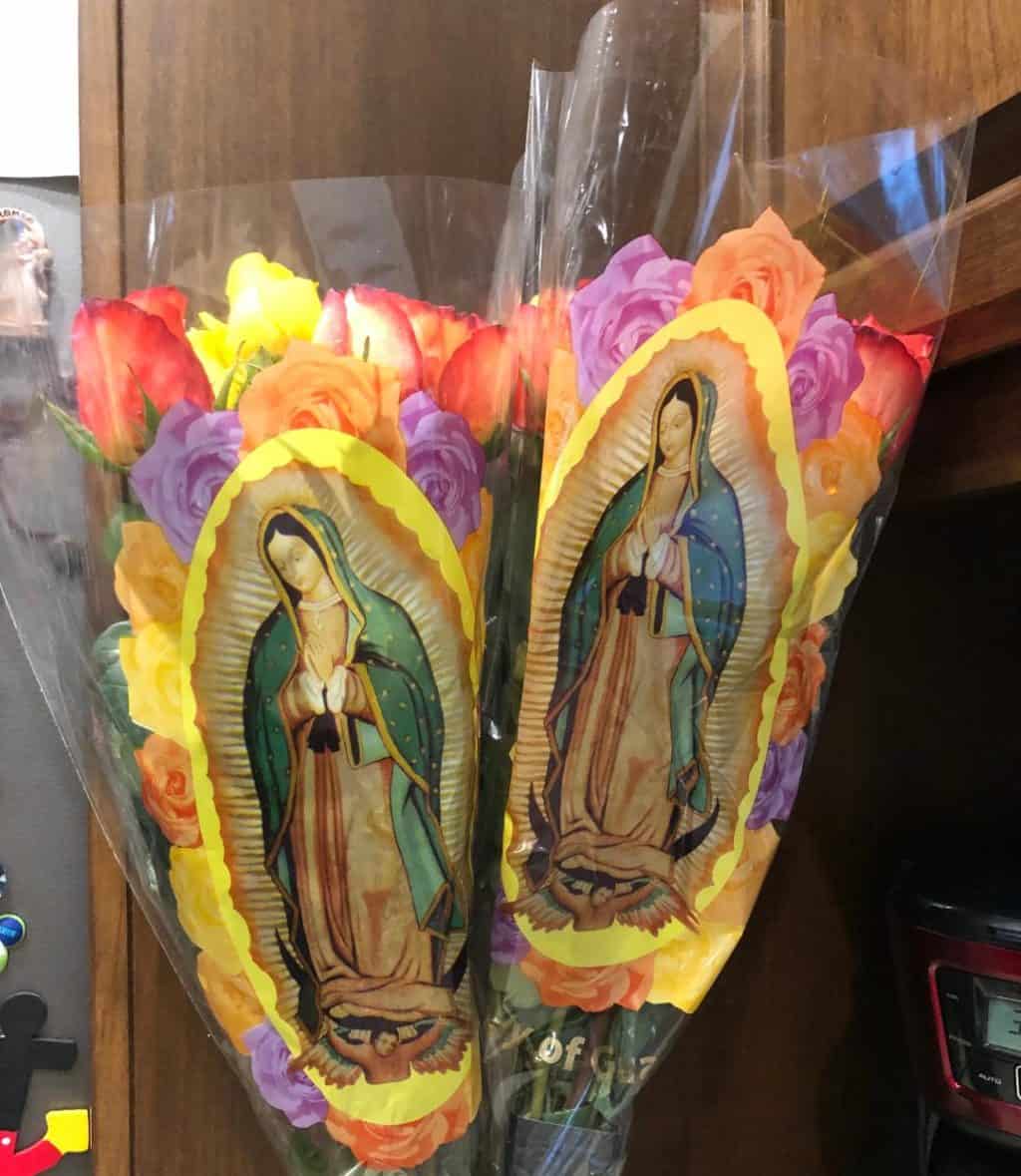 Nuestra Señora de Guadalupe is a core element of Mexican identity and faith as she is the patron Saint of Mexico. Her image is associated from motherhood to feminism to social justice.
It is tradition for little boys to dress up as Juan Diego and little girls to dress as either Our Lady of Guadalupe or in a traditional Mexican dress. Then they visit her image at the church to offer a bouquet of roses on her feast day.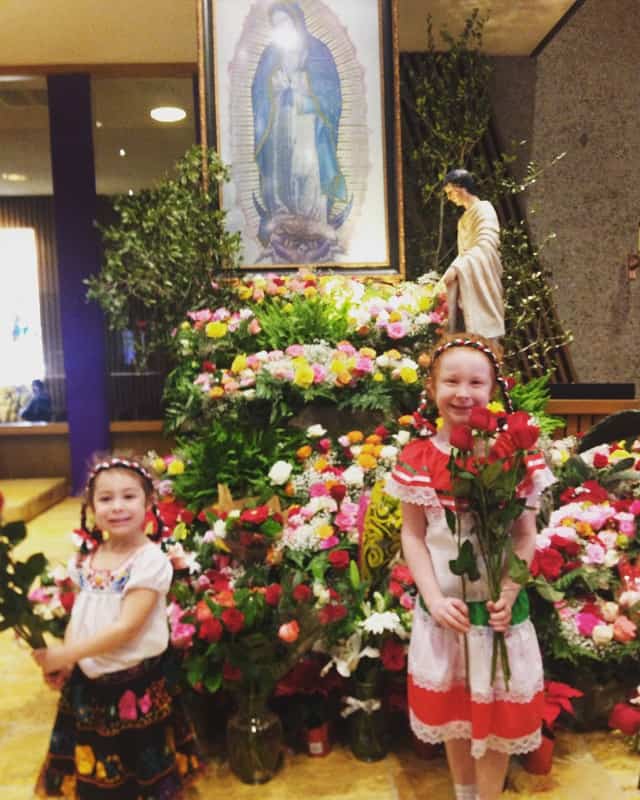 Christmas trees are not widely placed in homes around Mexico. It is the nacimiento (Nativity scene) that is the main and most important Christmas decoration in the home.
Fun fact: Poinsettias are native to Mexico. It is known as La Flor de Noche Buena (Flower of the Holy Night). They only bloom during the holiday season.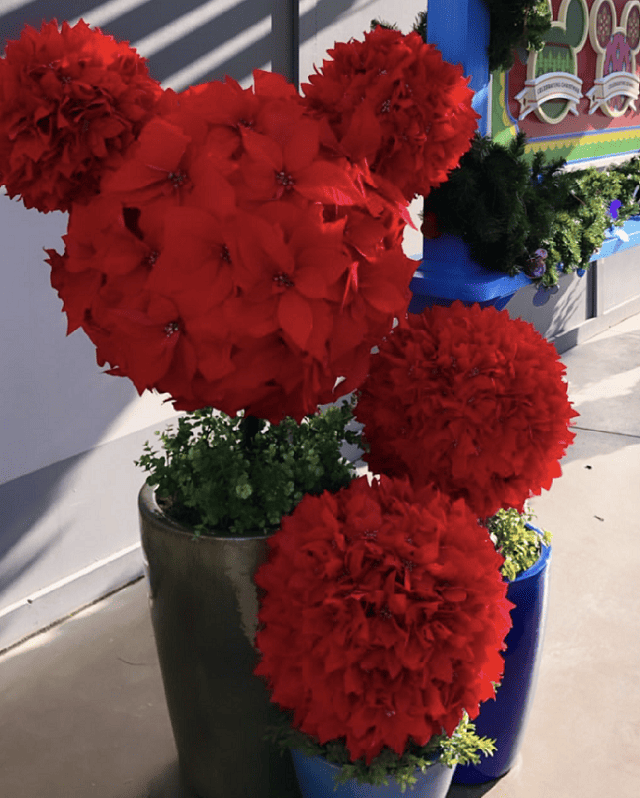 At midnight, many people attend the Midnight Mass service.
It is known as the 'Misa de Gallo' which means "Mass of the Rooster" as people are up early like roosters that morning!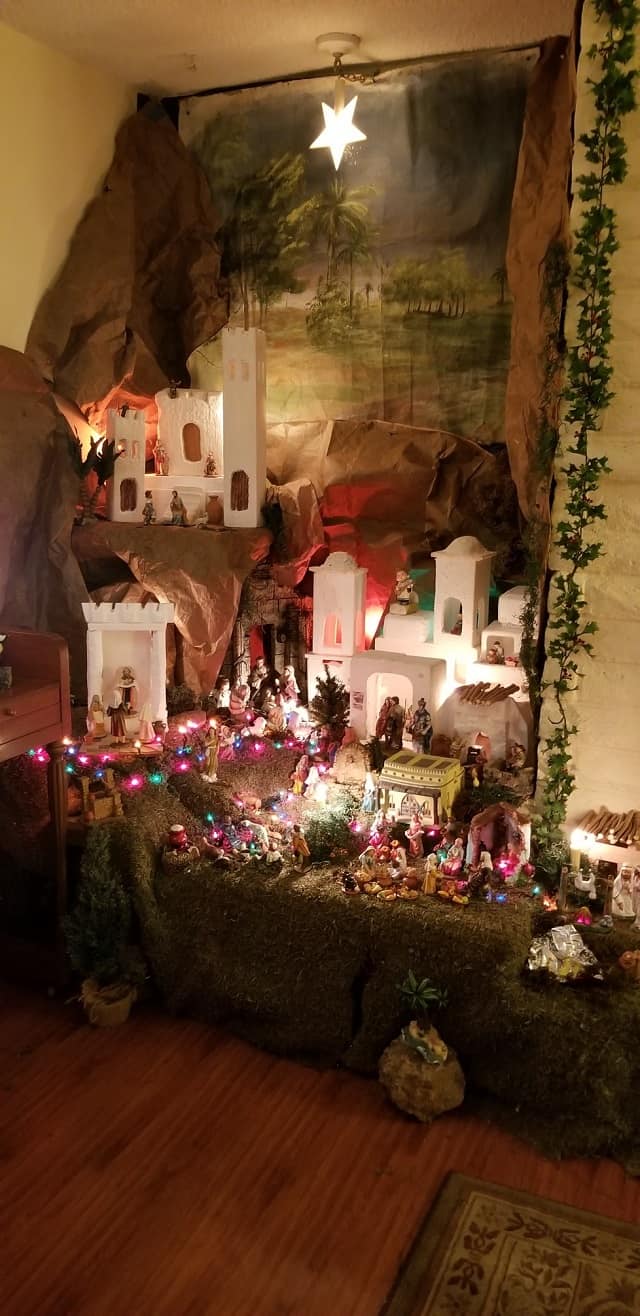 In Mexico, presents are usually brought by 'El Niñito Dios' (Baby Jesus) & Santo Clós. (Santa Claus)
Las Posadas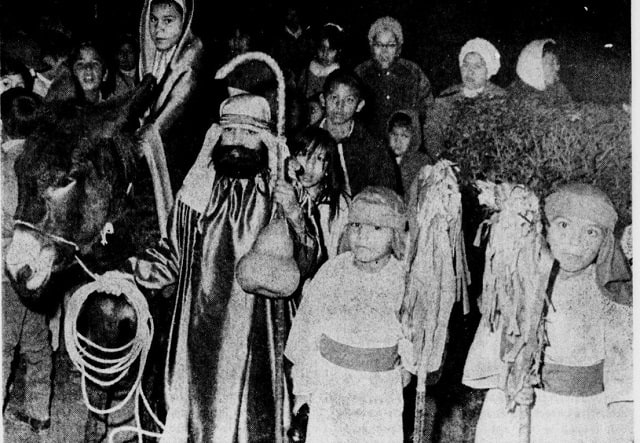 Beginning on December 16th to Christmas Eve, children and families often perform Las Posadas. Posada is the Spanish word for Inn or Lodging.
Las Posadas last for nine days.
Each day depicts the Christmas story where Joseph and Mary looked for somewhere to stay when they arrived in Bethlehem.
Homes of those hosting the Posada that evening decorate with evergreens, moss, papel picado (perforated paper) and paper lanterns.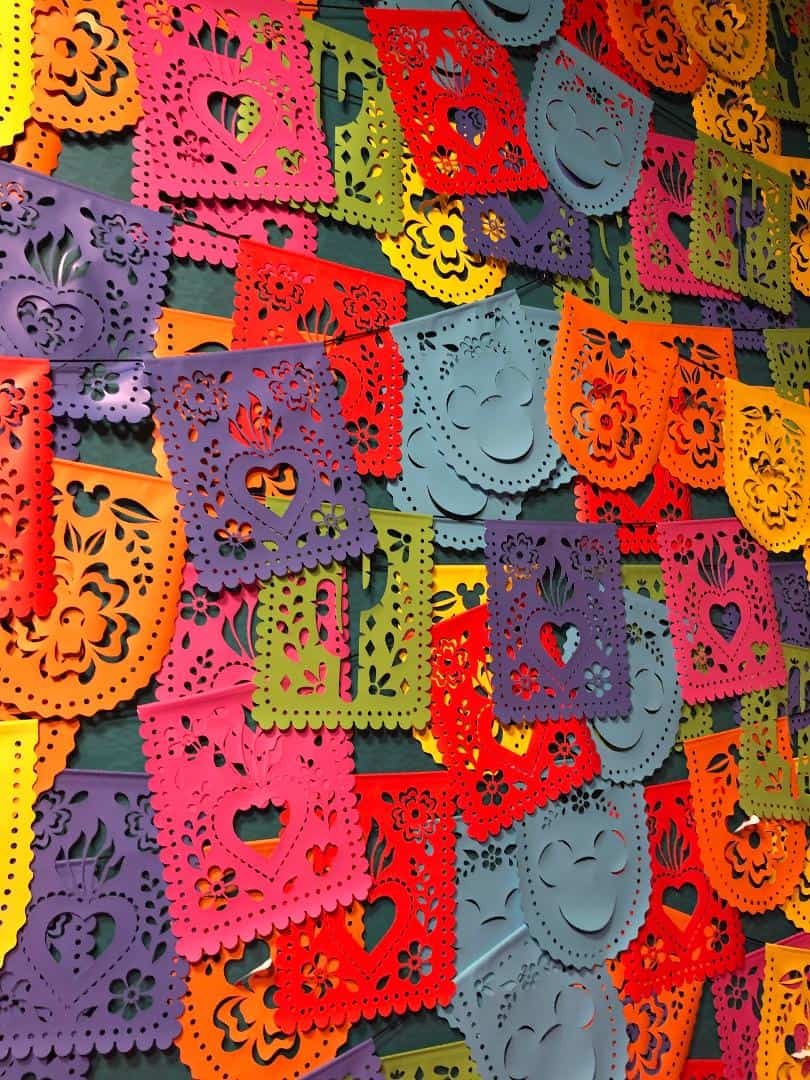 The peregrinos "pilgrims" arrive at houses and sing a song asking to be taken in just in the same way that Joseph and Mary did looking for a place to stay. Each house turns the peregrinos away. Eventually, they are told there is room and are welcomed in!
When the guests go into the house that is hosting the Posada, they pray and have a party with food, games and fireworks.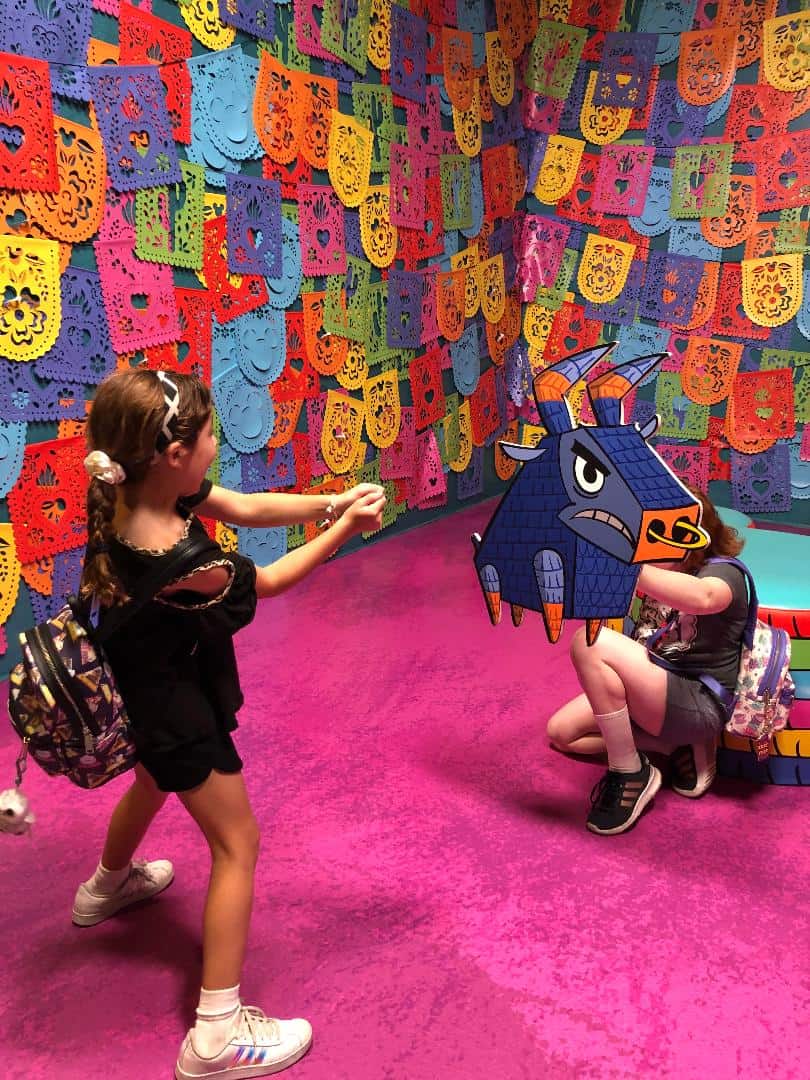 One game that is played each night at the Posadas is the piñata. A piñata was traditionally a decorated clay jar. Over time, and with fewer injuries, piñatas are now made from paper-mâché. It is filled with sweets and hung from the ceiling or tree branch.
To play the game, children are blind-folded and take it in turns to hit the piñata with a stick until it splits open and the sweets pour out. Then the children rush to pick up as many sweets as they can!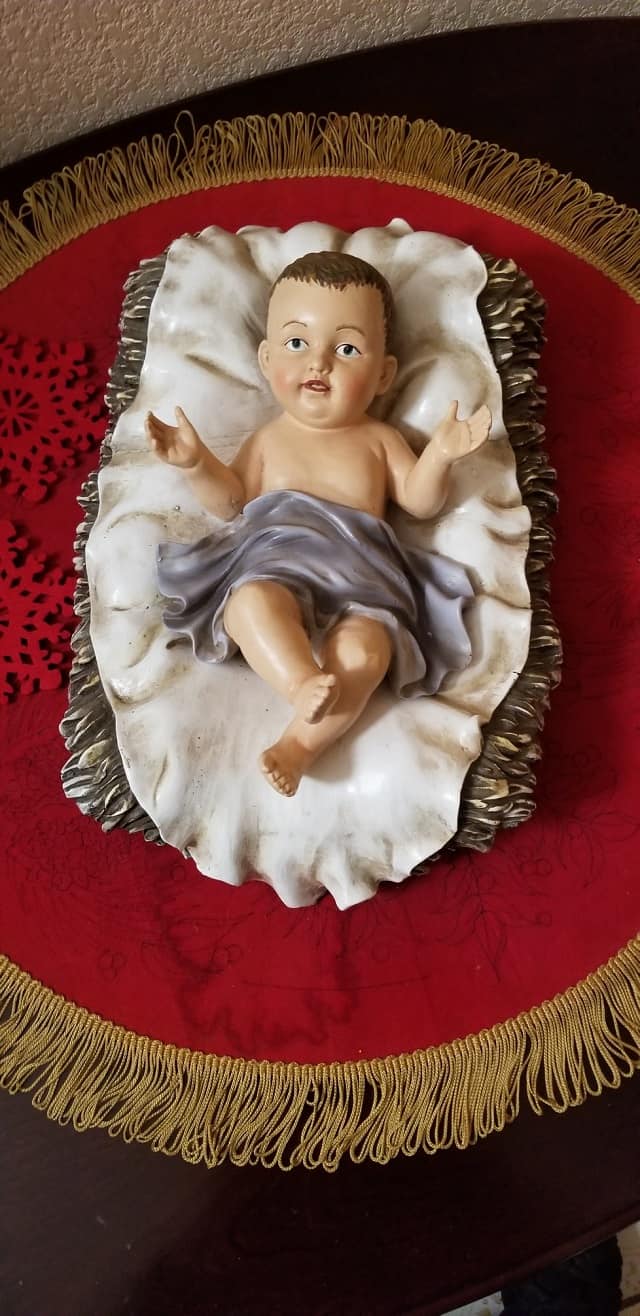 Another type of Christmas play practiced throughout Mexico during the holidays are known as Pastorelas (The Shepherds). It tells the story of the shepherds going to find the baby Jesus. It is meant to be comedic as the devil tries to stop the shepherds by tempting them along the way.
However, in the end the shepherds find their way with the help of the Archangel Michael, who comes and defeats the devil.
Traditional Christmas Food
You know it is Christmas time when you can smell and see tamales all around you! Although they can be enjoyed year round, they are labor-intensive and time-consuming. I know this from personal experience!
After almost 40 years of watching my mother prepare them and me helping to spread the masa (maiz) on the corn husk, it wasn't until a couple of years ago that I finally received the stamp of approval of spreading them correctly!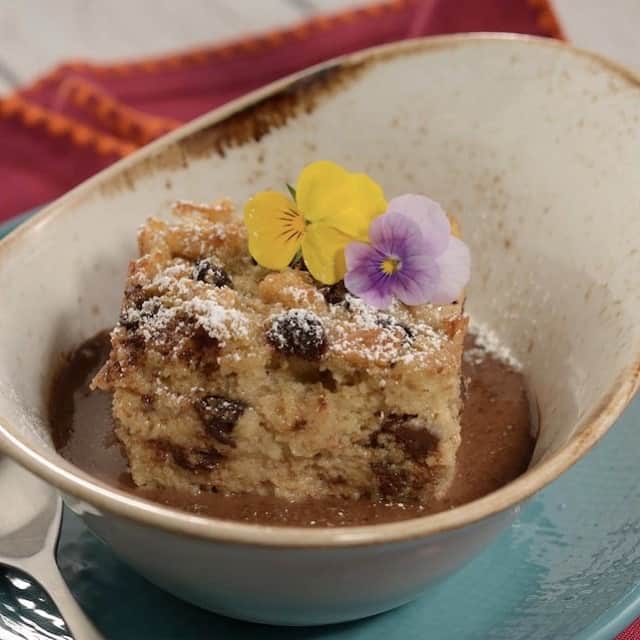 There are a wide variety of fillings to choose from whether it's pork, beef, cheese, or chicken. There are also dessert tamales that are filled with various candies and fruits.
Buñuelos were first introduced by the Spanish. They have become quite the popular holiday dessert in Mexico. Imagine a churro but instead it is a flattened version like a tortilla! They are large rounds of friend dough covered in cinnamon sugar. Delicioso!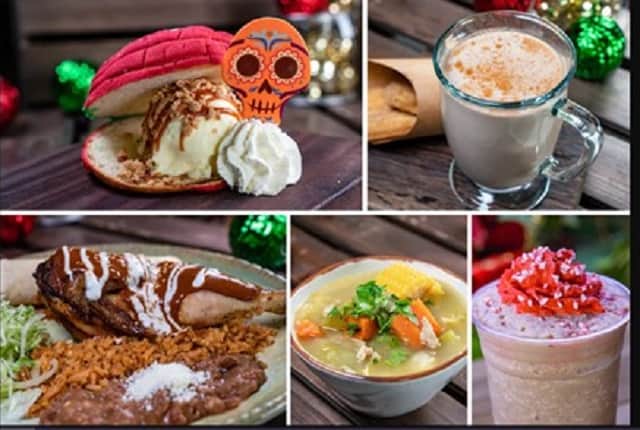 During Christmas time in Mexico there are two classic Mexican drinks that will place a person into the winter holiday season. Champurrado: is a chocolate version of atole, which is a hot, thick drink made from corn dough and milk. This drink dates back to the Aztec times.
Ponche Navideño: (Mexican Christmas Punch) is a Mexican fruit punch that is served hot and is infused with fruits such as oranges, apples, pears and tejocotes, a bright yellow fruit that is native to Mexico.
Epcot Storyteller: Mariachi Cobre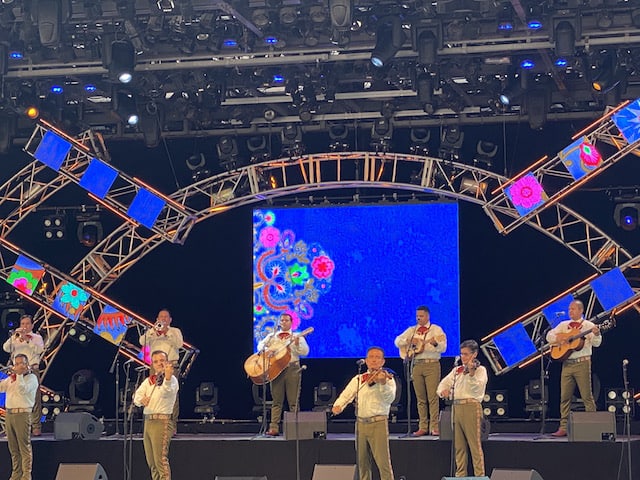 Fortunately, there is one storyteller that is present this year at the Epcot International Festival of the Holidays. Mariachi Cobre with dancers (Ballet Folklorico Viva Mexico) perform a celebration of Las Posadas daily at the American Gardens Theatre located in the America Pavilion. Mariachi Cobre has been entertaining Walt Disney World guests since 1982. However, the Mariachi's origin is to believed to have originated from Jalisco, Mexico.
For the holiday presentation, Mariachi Cobre performs traditional Christmas songs accompanied by dancers whose regional outfits represent the state of Veracruz. Combined, they enhance the experience of bringing the traditions and customs of Mexico to life.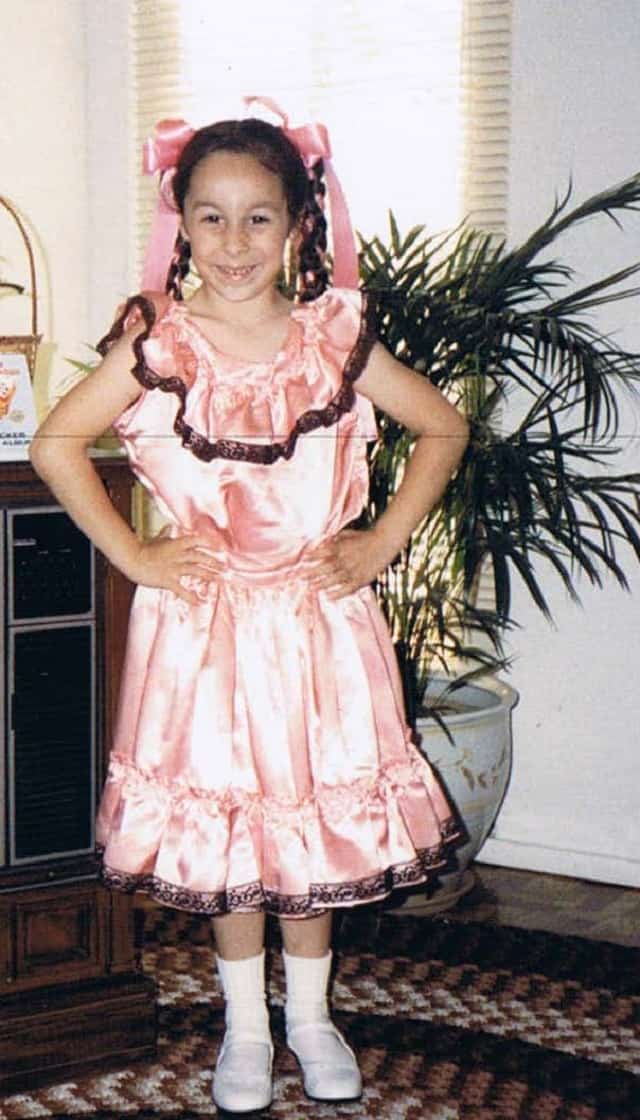 It is always a joy to watch Mariachi Cobre! They always puts me in a great mood and brings back memories from my folklorico dancing days.
¡Feliz Navidad!- A Posadas Celebration will return this year to the Epcot International Festival of the Holidays. Join the fun and pageantry of Las Posadas with dancers, piñatas and the music of Mariachi Cobre. Be sure to find the schedule on Character Locator.
Our Storyteller Adventure Continues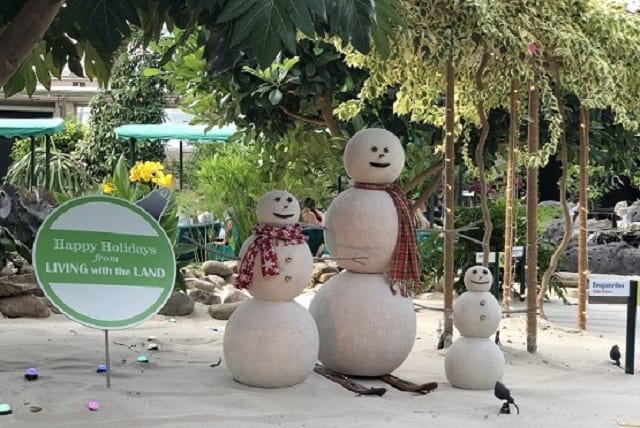 For our next adventure series, we will be visiting the various holiday decor around Epcot outside of the World Showcase. I hope you join me on our next adventure! "Feliz Navidad! (Merry Christmas!)
Did you learn any new traditions that are practiced in Mexico during the holiday season? Who else is suddenly craving tamales? Let us know in the comments on Facebook and in our Facebook group.