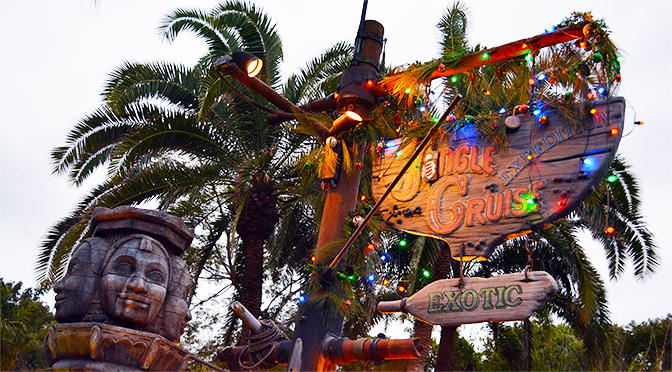 Every holiday season Jungle Cruise gets a Christmas makeover because the Skippers are homesick. Get ready for your favorite corny Christmas jokes because we will set sail on the Jingle Cruise soon!
Jingle Cruise returns November 2!
[the_ad id='41484′]
The hilarious Magic Kingdom ride gets a complete makeover every year with festive decorations, jolly jokes, and special seasonal touches that make it unique. Jingle Cruise runs every November-January so make sure you put it on your Character Locator itinerary. You don't want to miss the holiday version of this attraction! It feels like a whole new ride with all the changes.
Check out some of the photos of Jingle Cruise: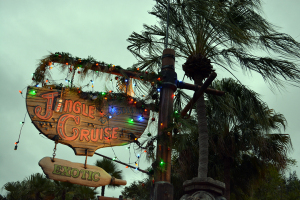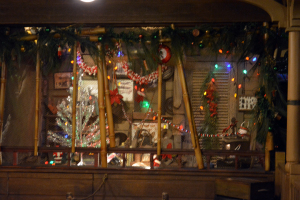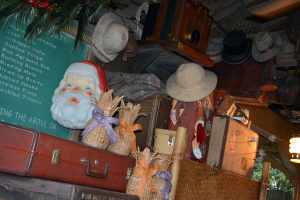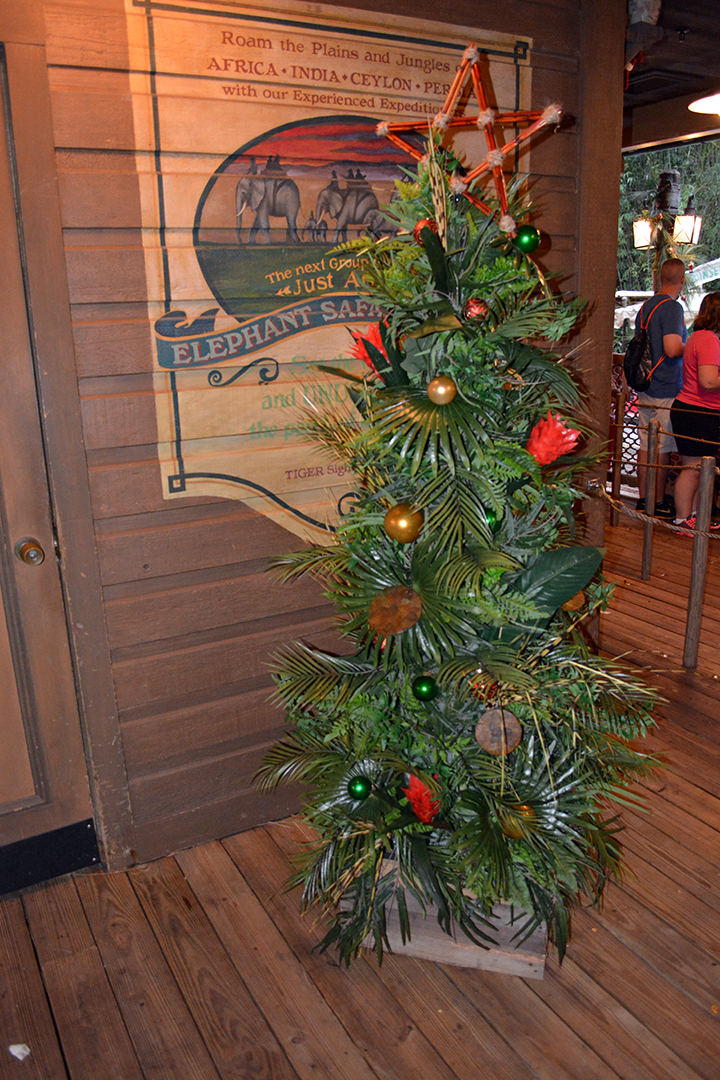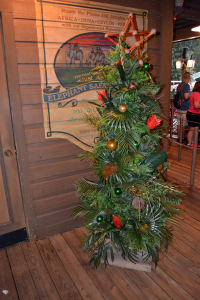 Have you ever ridden on Jingle Cruise? What's your favorite joke?
-Monica S.