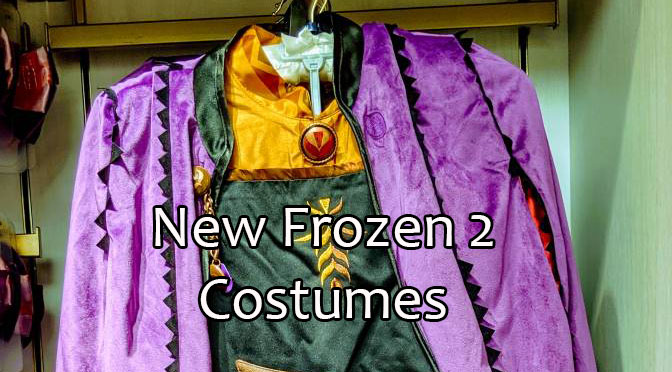 The new Frozen 2 movie is set to release in theaters soon and Walt Disney World is prepared by offering new children's costume dresses for Anna and Elsa.  I've included the pricing in the post.  Take a look!
We will start by looking at the new Elsa costume dress that is inspired by the new movie.  They offered a range of sizes for children, but I didn't see anything in a toddler size.  The dress costs $79.99 plus tax.
[the_ad id="38585″]
I found these costume dresses at Mickey's of Hollywood on Hollywood Boulevard in Disney's Hollywood Studios.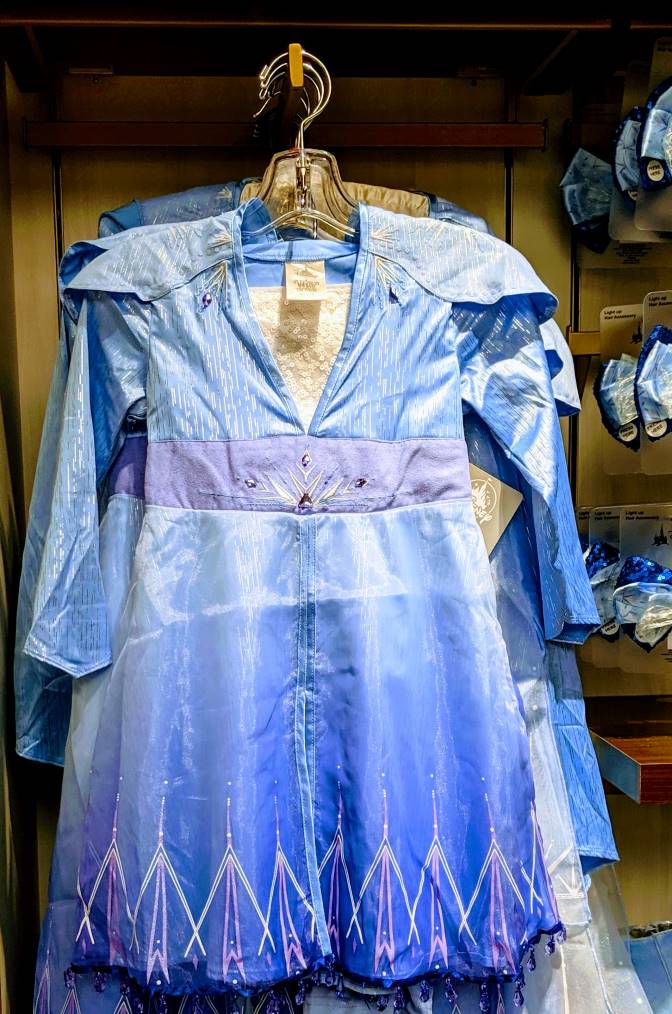 The Elsa costume boots look adorable and they cost $29.99.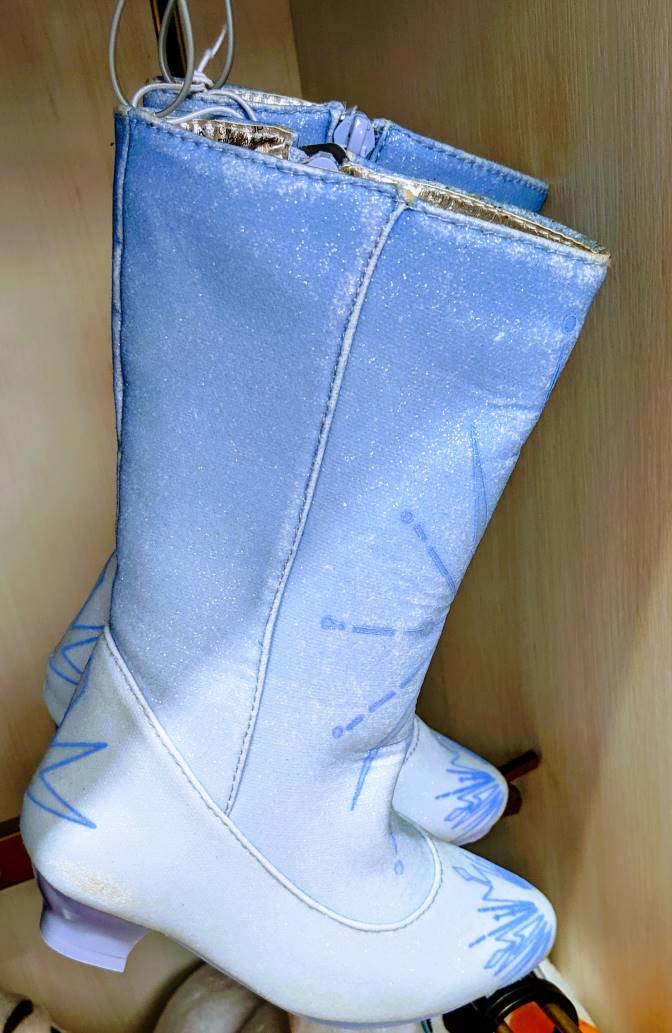 You can finish your ensemble with theis cute, light up hair clip for $14.99. The 3 piece ensemble will set you back $124.97 plus tax.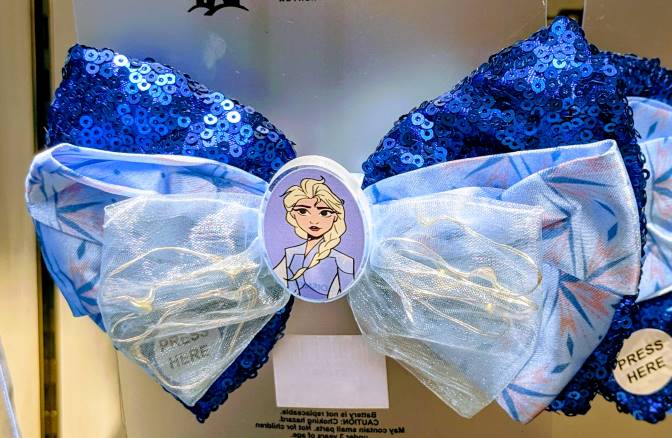 They also offer this alternative Elsa outfit that has about 3.5 million sequins on it.  It will set you back $44.99 plus tax.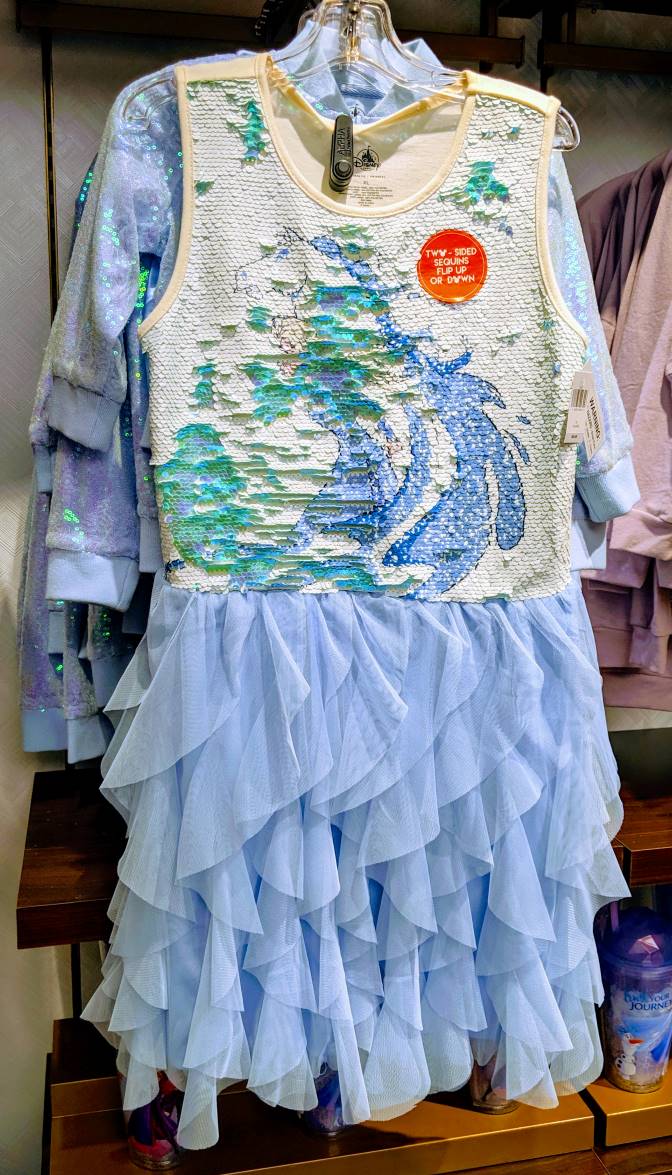 I actually like Anna's new look more than the Elsa one, but most little girls enjoy pretending to be Elsa with magic ice powers more than a Princess who enjoys a nice sandwich.  The cost of the dress, boots and hair clip match those of the Elsa ensemble above.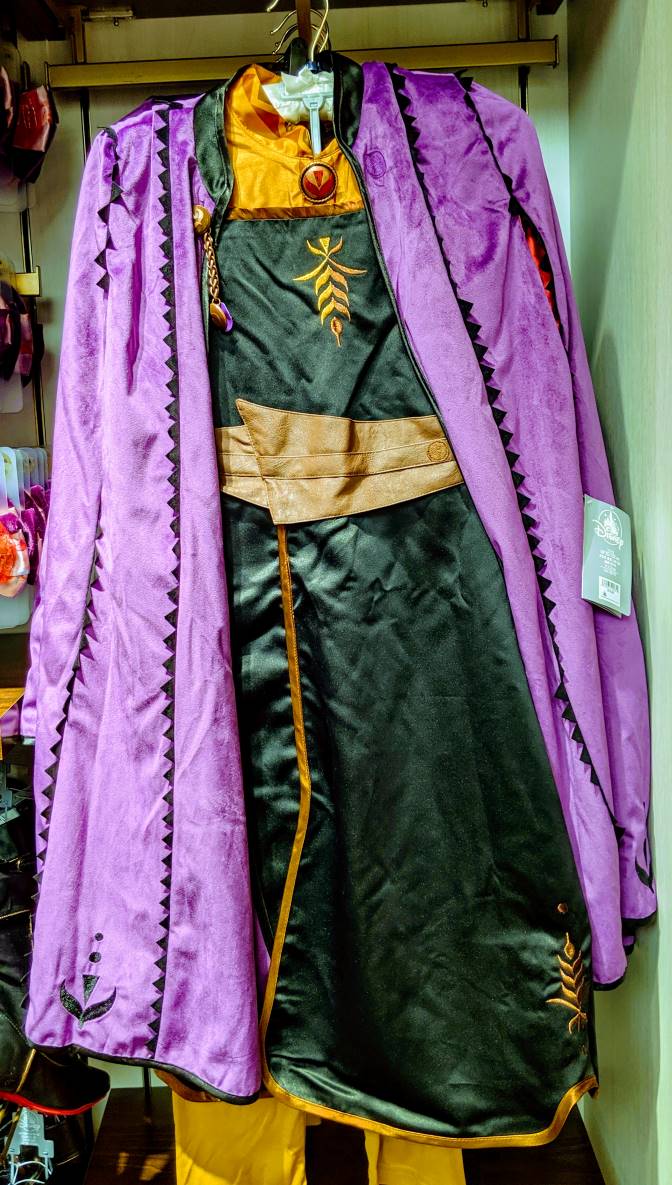 Very authentic looking boots.  I wonder if they are comfortable for a day of touring the parks?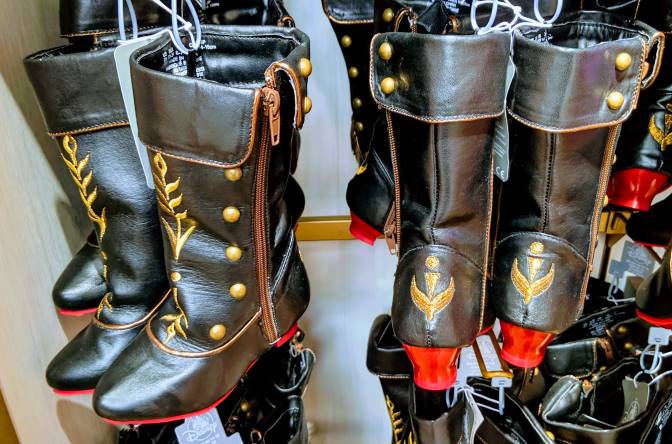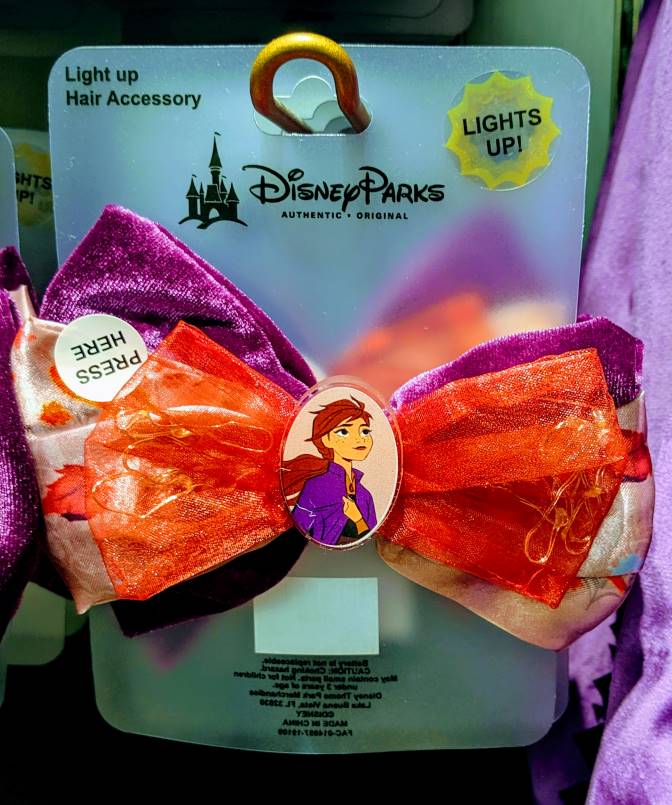 I hope you enjoyed the photos and feel free to ask me any questions that you may have!
KtP