We asked and you answered. The question? "You're trapped on a deserted island and can only save one Disney snack, which do you pick?" That is quite the hefty decision we put our Crew Members through, but they proved up to the challenged! Over 600 of our members voted! Take a look at the top 10 snacks Disney fans can't live without!
Disney snacks are a huge part of the Disney experience. There are so many delightful treats to indulge in at the Walt Disney World Resort! Some treats are timeless classics, and others have gathered their cult following rather recently.

These treats are famous for a reason. They are delicious and would probably create a riot if Disney ever tried to take them away. I posed the question to our wonderful Crew Members on Facebook and the results are in! Let's take a look at the top 10 Disney snacks fans can't live without. Did your favorite make the cut?
#10. Cookie Num Num
I love that the Cookie Num Num has make it into our top 10! This is a more recent addition to the parks, but has quickly become a guest favorite. I had to try one on my last trip to Disney and I can say that these are totally worth the hype!
They may just seem like another chocolate chip cookie, but they are anything but that! They are gooey, warm and thick! This is definitely one treat you are going to want to conquer with a friend.
Fun fact: Did you know that these cookies are actually shipped in from the Douce France Bakery in Winter Garden, Florida?
#9. School Bread
This snack is a love it or hate it item for most guests. One reason adoring fans love it is that it isn't as sickly-sweet as many of the other dessert options around Epcot. This Norwegian sweet roll is filled with Bavarian-style cream providing just the perfect amount of sweetness.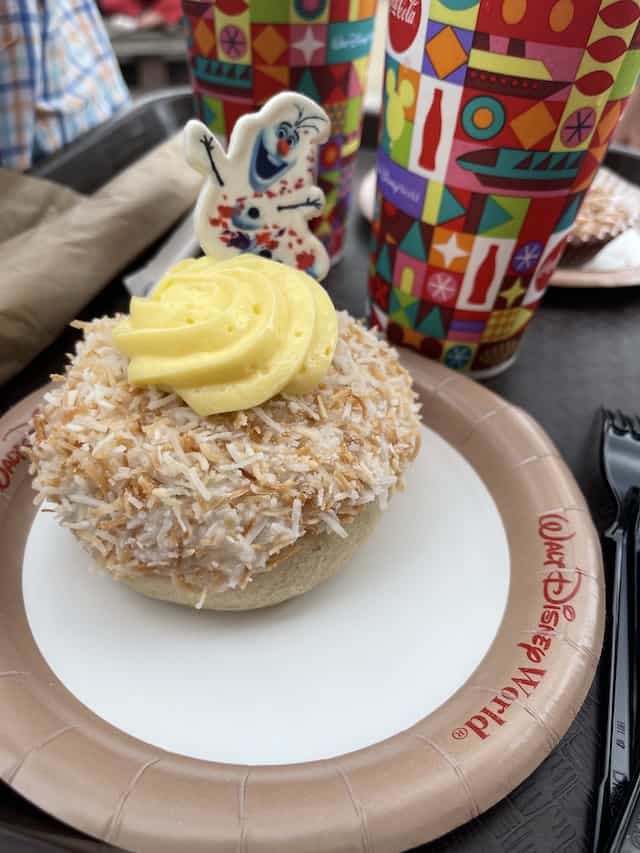 The polarizing feature on this treat is the toasted coconut topping. Many people, myself included, do not like the taste of coconut in any way, shape or form. Some are even allergic to coconut which cuts this treat right out.
If you love coconut, however, you are sure to fall in love with this treat and that is why some of our Crew Members say this is the one Disney snack they couldn't live without!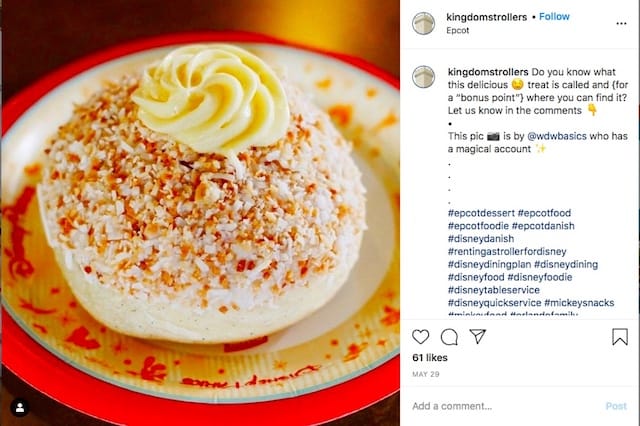 If you are looking to try the School Bread on your next vacation, stop into the Kringla Bakeri og Cafe at Epcot's Norway Pavilion!
#8. Carrot Cake Cookie
The Carrot Cake Cookie has a long list of dedicated followers. When this delicious snack disappeared from the Writer's Stop, many guests feared the worst. Luckily the Carrot Cake Cookie has found a new home at the Trolley Car Cafe on Hollywood Blvd!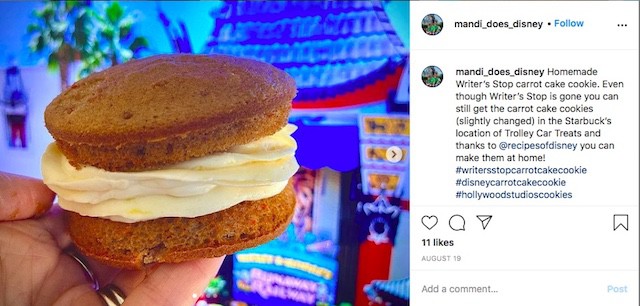 This cookie is basically a whoopie pie, made of two moist carrot cake cookies held together by a big mound of cream cheese icing in the middle. If you don't love carrot cake, but love cream cheese icing, be sure to try the red velvet cake cookie during the holiday season!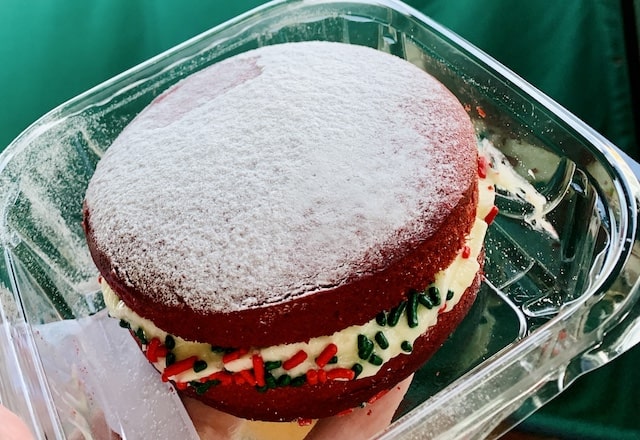 #7. Churros
Ranking in 7th place is the churro! Churros are so good when they are fresh, but they often get a bad reputation at WDW due to their quality inconsistencies.
Now, we are straight-up talking about Disney World churros here. I haven't had a Disneyland churro yet, but I am told they are pure Disney Magic!
The ones you find at various kiosks in Disney World, however, tend to fall flat for a lot of WDW fans.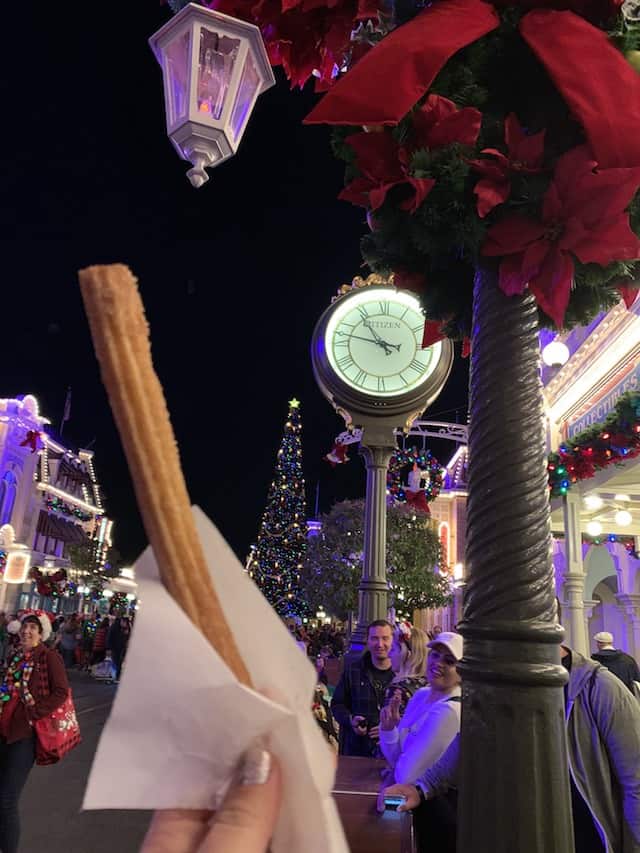 I have had both good churros and bad. When they are good, they are SO good, but when they are stale, they are inedible pieces of cardboard (IMO).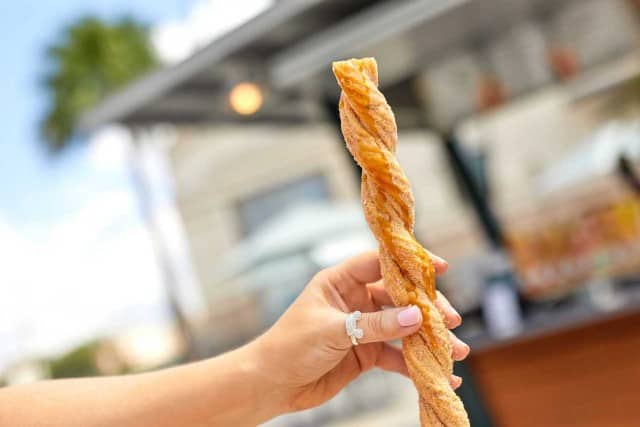 Still, Disney fans say it's worth the risk and they would be totally content to spend their days on a deserted island munching on nothing but Disney churros!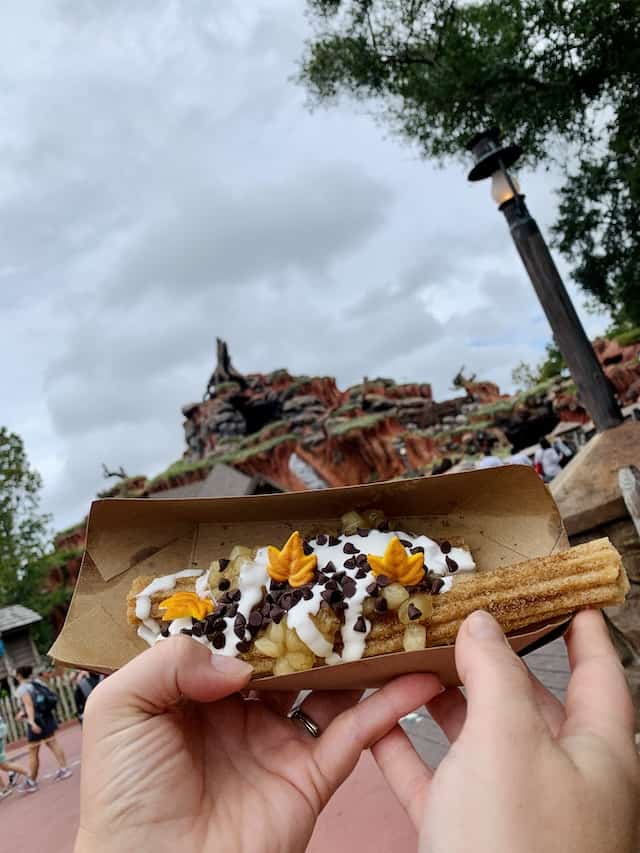 If you want to make Disney's delicious churros at home, click here for the park's recipe!
#6. Mickey Premium Bar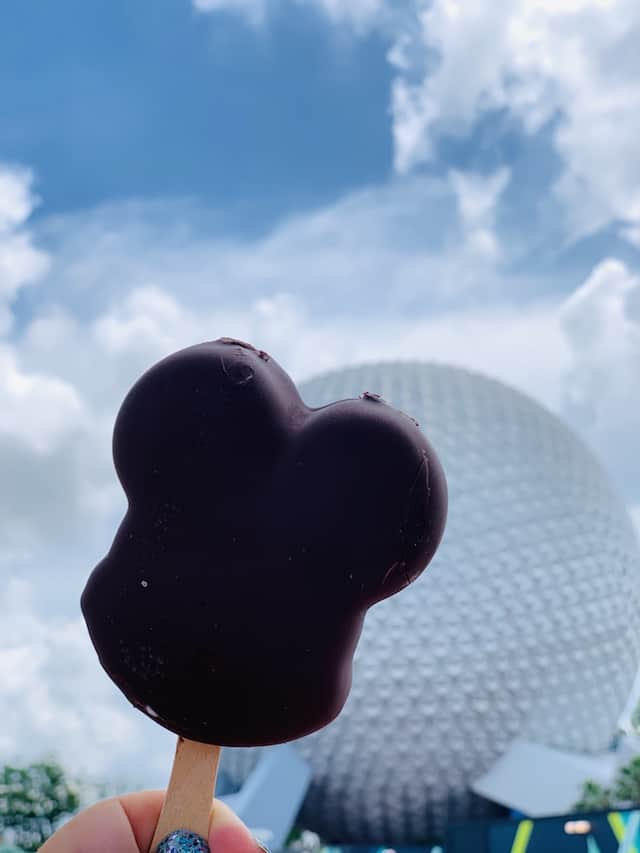 I have to admit, I thought the Mickey Premium Bar would end up ranking higher. I, too, have overlooked Mickey bars during my stay.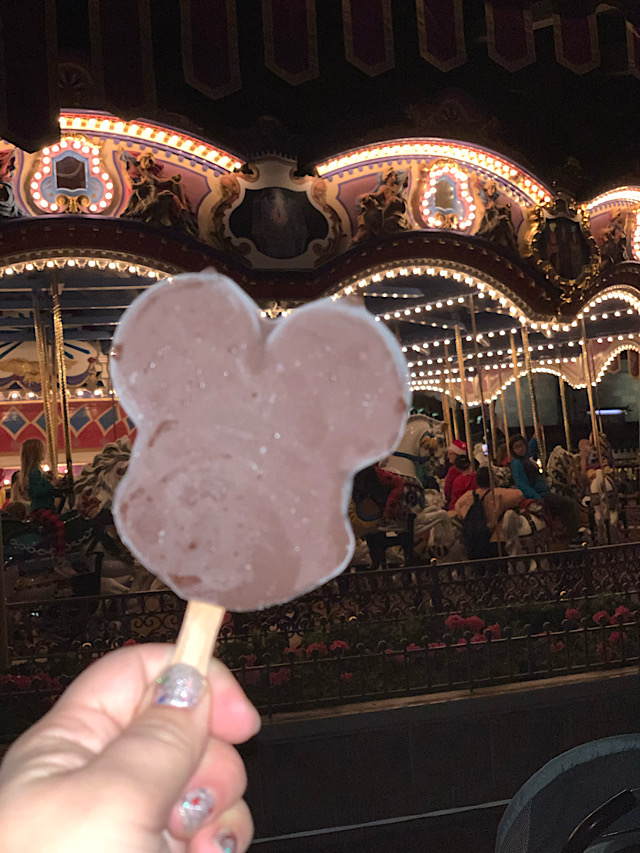 Then one hot day, I caved and wondered why I ever doubted this amazing creation! The Mickey Premium Bar is basic, but it's mighty. Sometimes all you need on a hot day is cold vanilla ice cream coated in chocolate.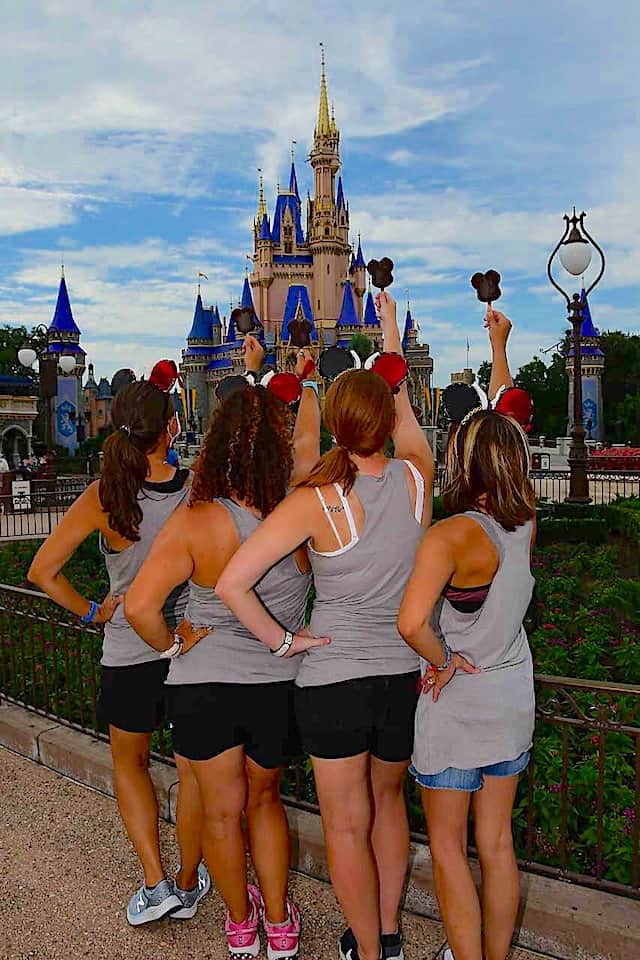 It's easy to forget how wonderful this treat is, but Mickey Premium Bars are a classic part of the Disney experience. Don't forget to show them some love!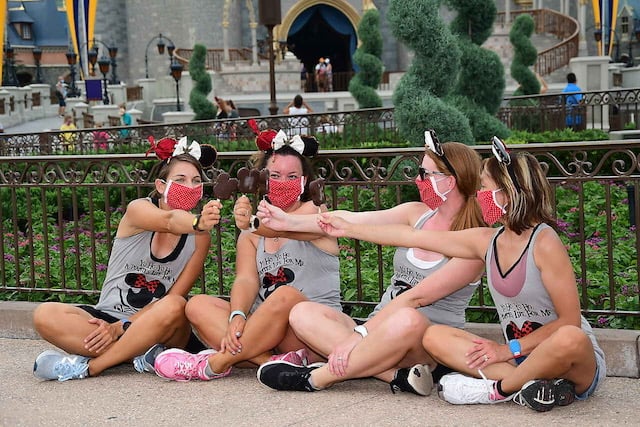 #5. Popcorn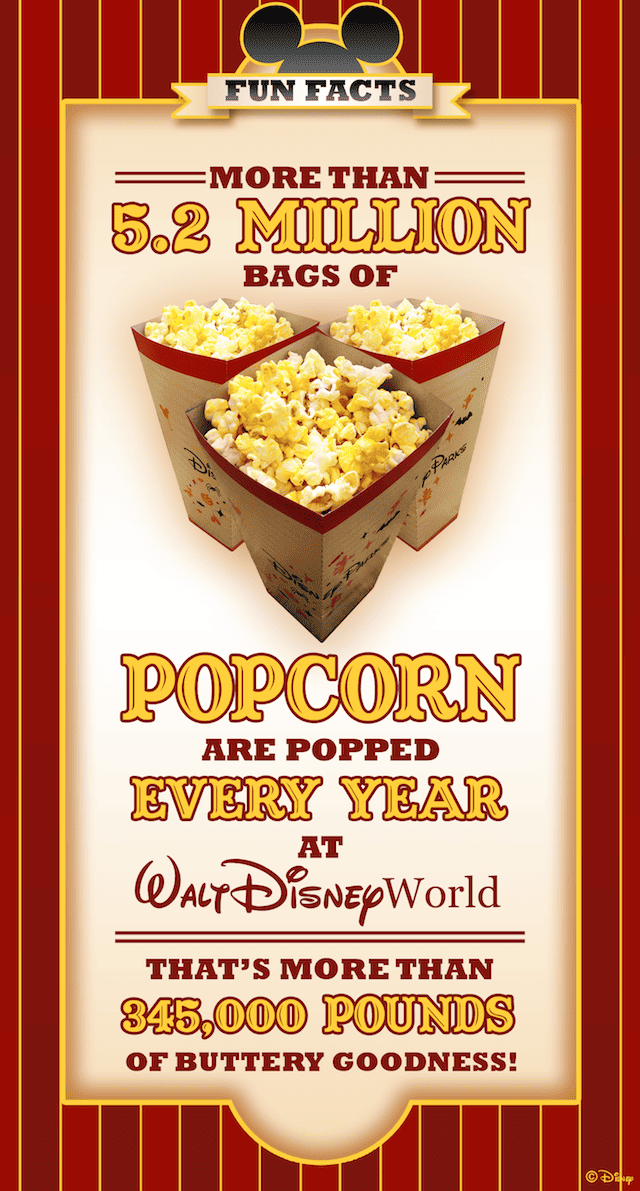 Is there anything more wonderful than walking into Magic Kingdom and smelling that warm buttery smell of freshly popped popcorn? I don't think so!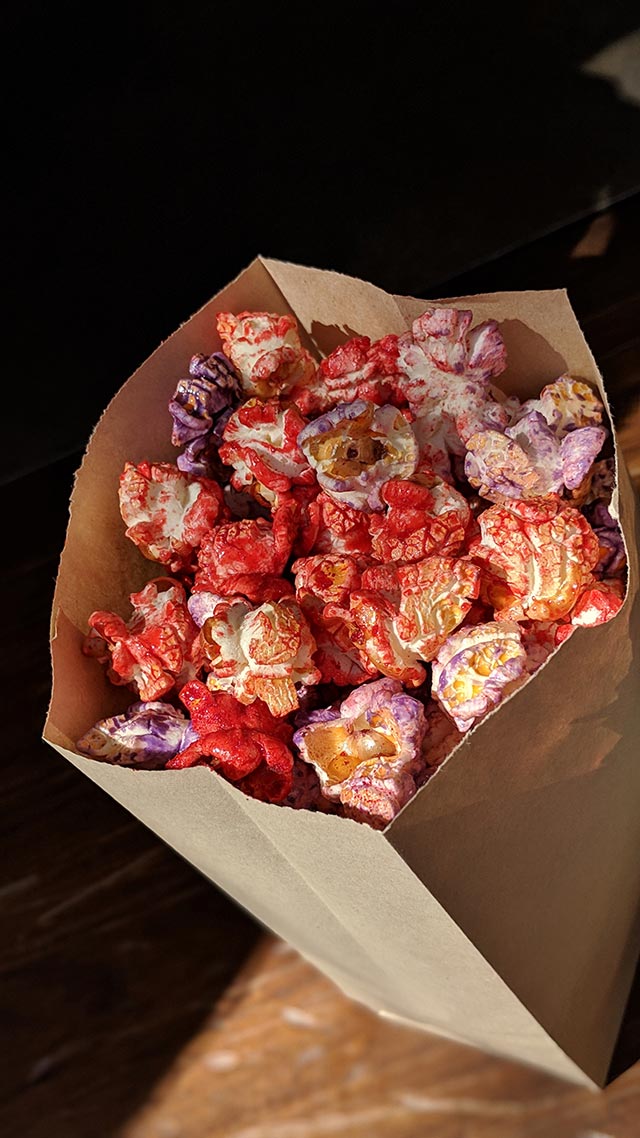 Popcorn is the perfect snack to munch on throughout the day and is also a nice break from all of the sweet treats you'll find around the parks.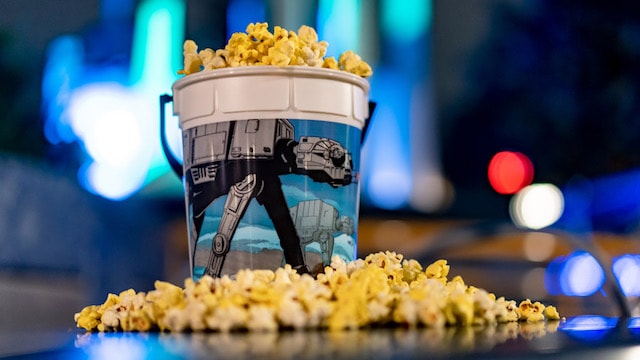 Surprisingly, all of the popcorn served at the carts around the theme parks and the maple popcorn sold in Canada are vegan friendly. I don't know how they get that amazing buttery taste from a dairy free flavoring, but let's just call it "Disney Magic".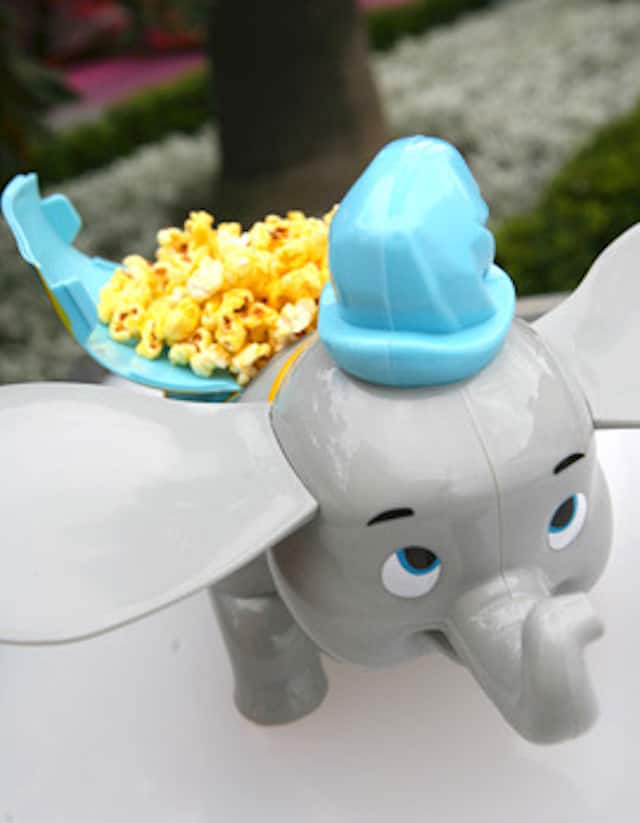 Don't forget about popcorn buckets! If you love eating popcorn numerous times during your stay, consider buying a popcorn bucket.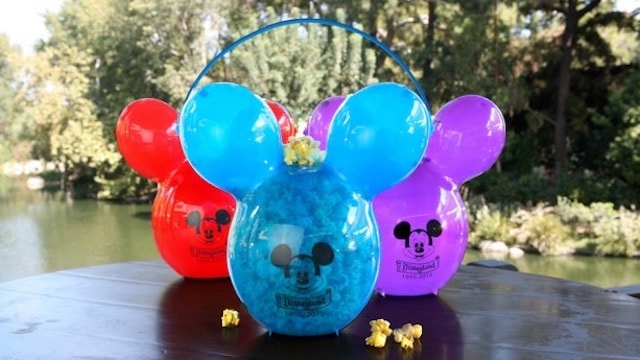 You'll save money on refills and will have a cute souvenir to take home. Worrying about what to do with your popcorn bucket when you return home? We have some great suggestions!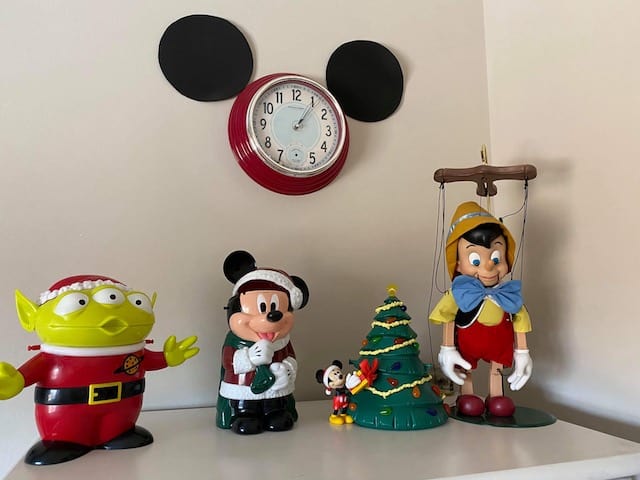 #4. Nutella Waffle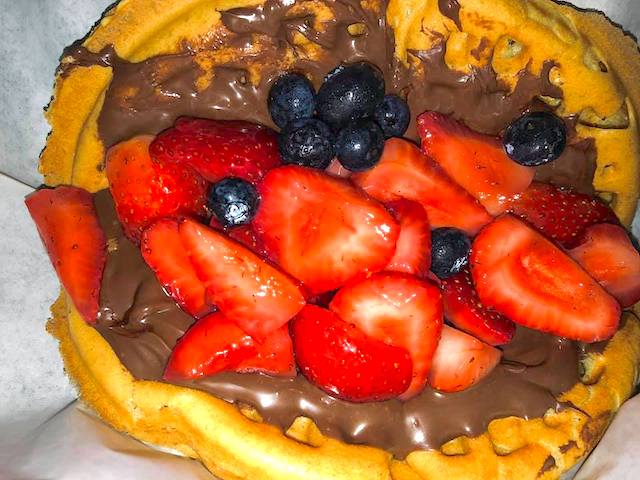 In 4th place is the Nutella Waffle from Sleepy Hollow Refreshments! This is a giant Belgian-style waffle coated in creamy Nutella spread and topped with fresh strawberries, blueberries and bananas. This is the perfect snack to grab for breakfast or an afternoon pick-me-up.
Many guests say they feel better about eating the Nutella Waffle because they are at least getting a serving of fruit with all those carbs. If you haven't yet tried the Nutella Waffle, put it on your snack list and see why guests are in love!
#3. Mickey Waffle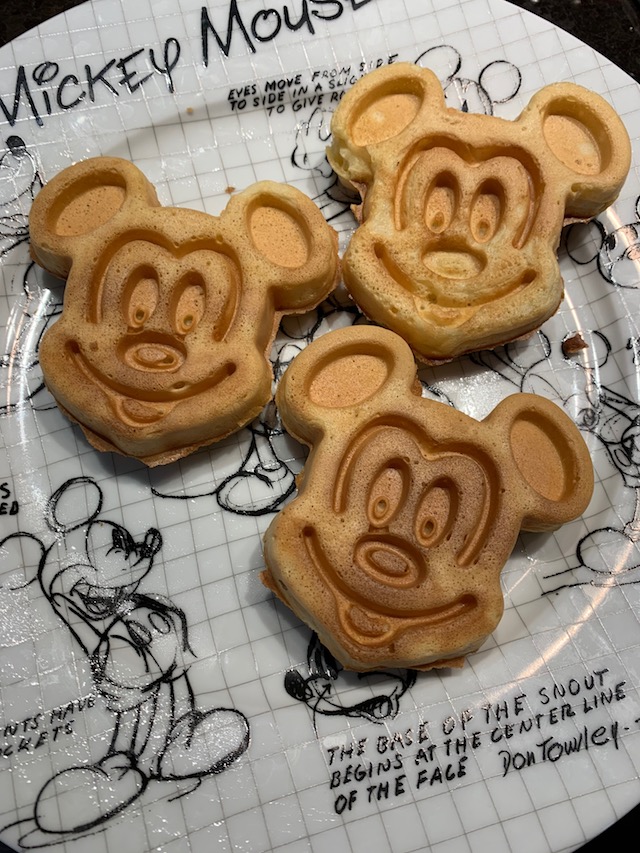 The bronze medal goes to the famous Mickey Waffle! Mickey waffles are such an iconic staple in both the Walt Disney World theme parks and resort hotels. Breakfast in Disney just wouldn't be complete without them!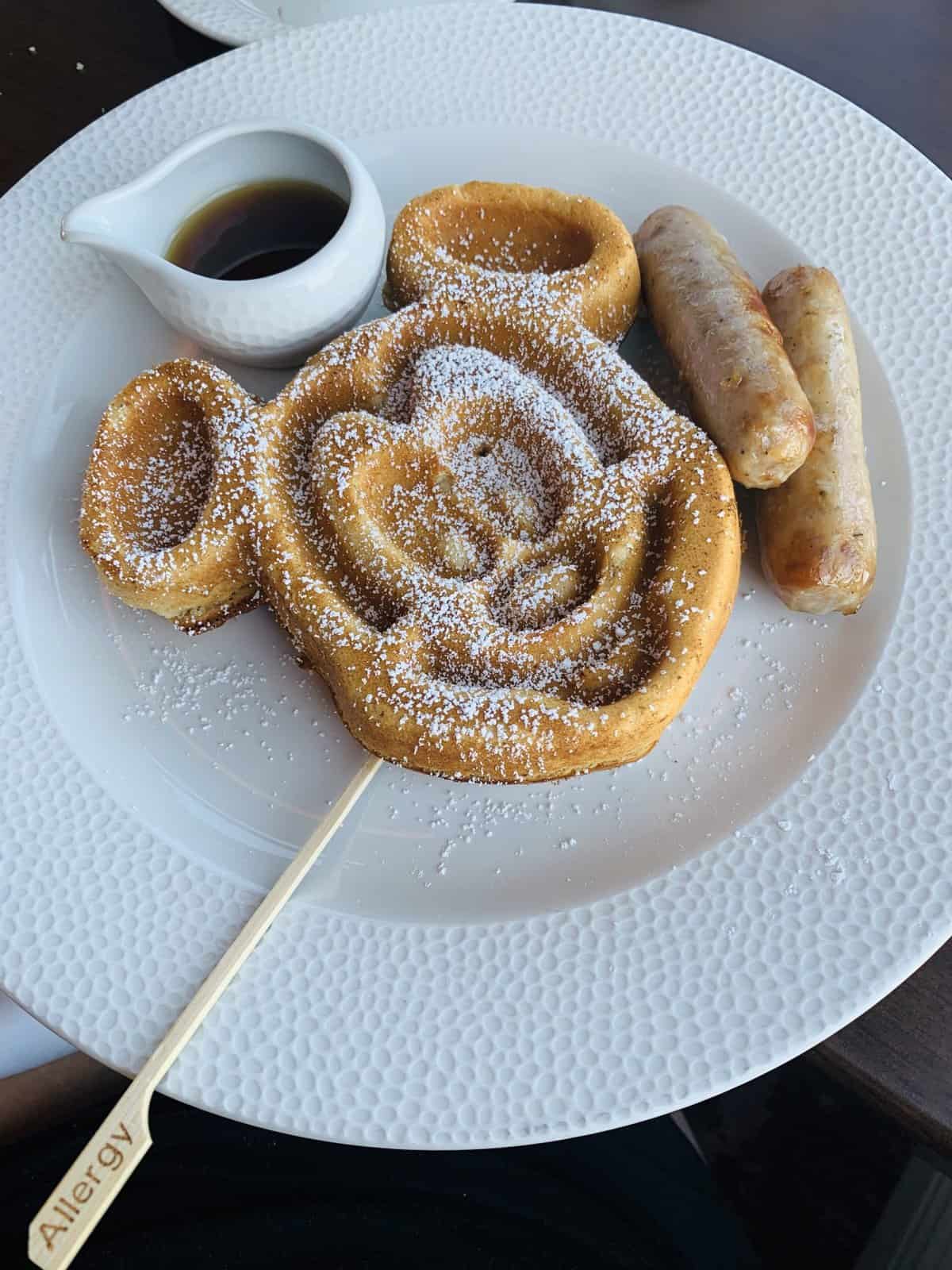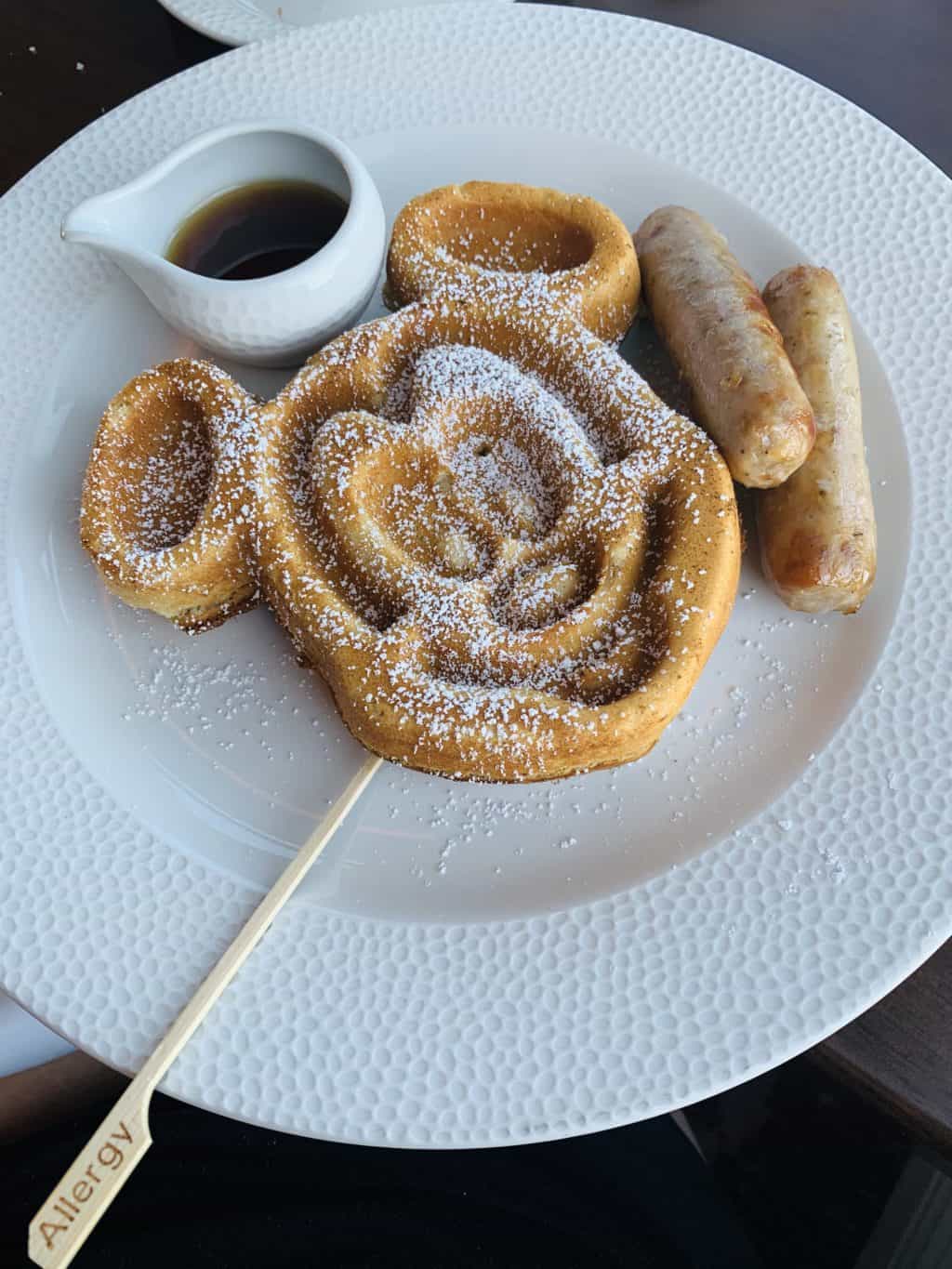 You can find Mickey waffles almost anywhere these days from quick service dining to theme park snack locations. My perfect Mickey waffle is topped with whipped cream and strawberries or cherry topping. That's why I love to grab the giant Mickey waffles at Sleepy Hollow or the mini Mickey waffles at 1900 Park Fare!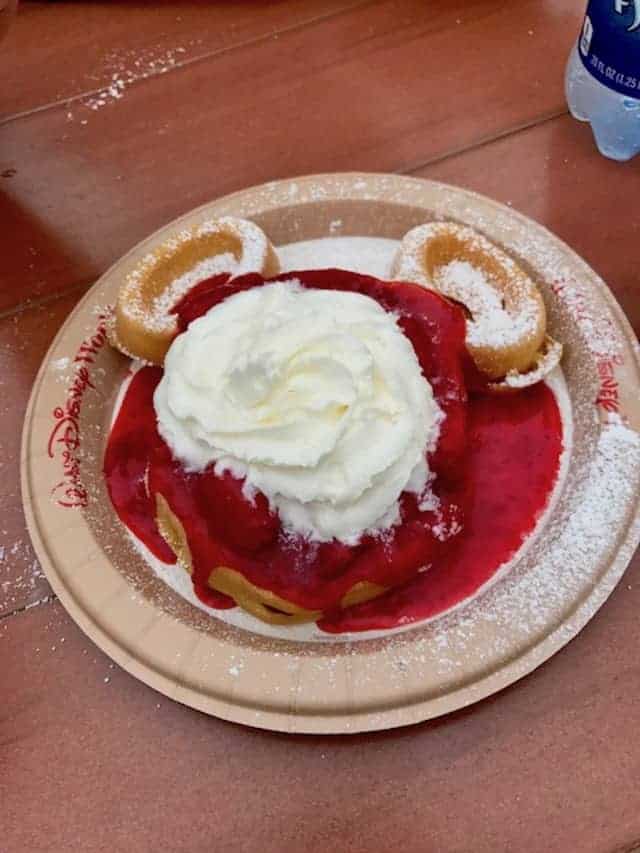 There are lots of other great places to get Mickey waffles and they may not always be mickey shaped! You can find fun variations such as the Simba waffle, Mater waffle and Stitch waffle at locations like Animal Kingdom Lodge, Art of Animation and Polynesian Village Resorts.
If you aren't planning a trip Disney in the near future, you can bring the magic home by making your very own Mickey Waffles in your kitchen! Check out all the details on how to make them HERE!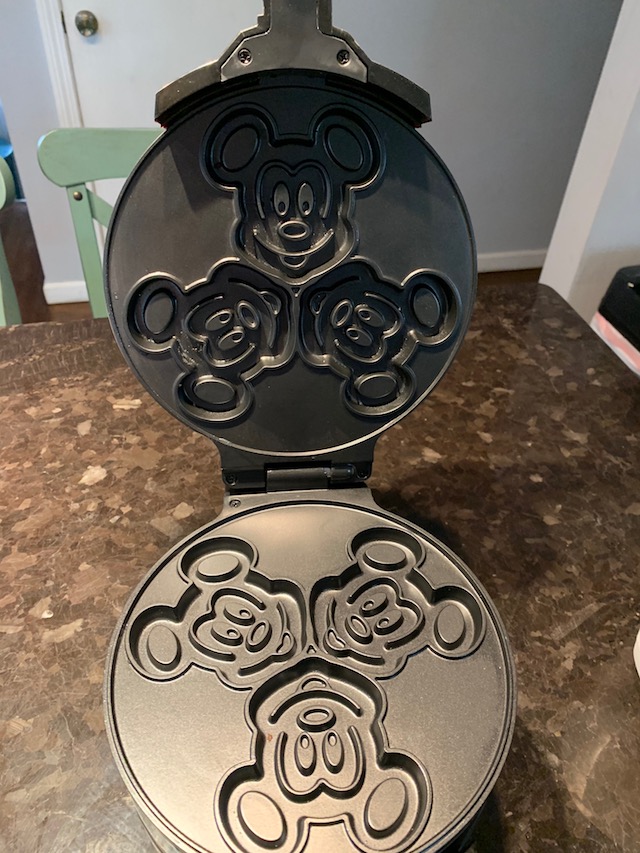 #2. Mickey Pretzel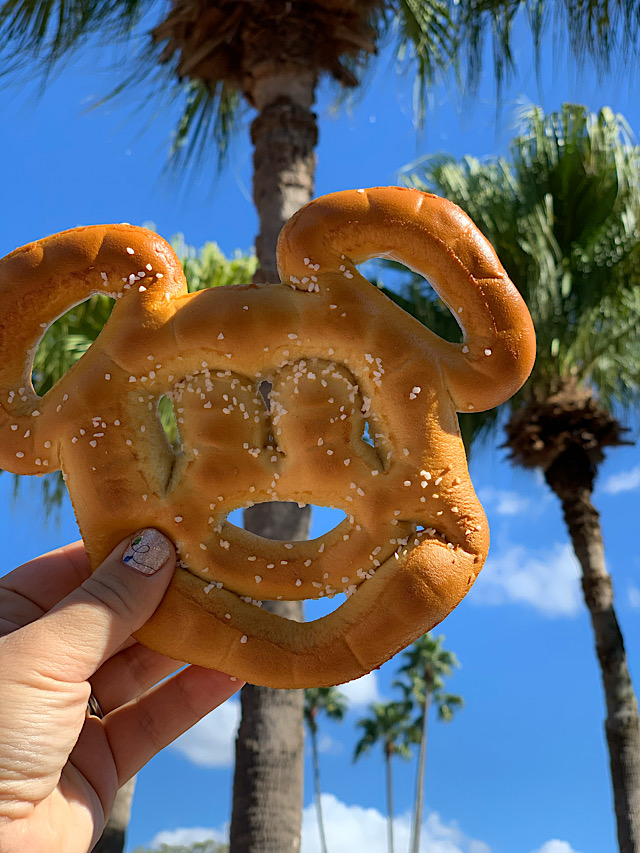 Our runner up is the perfect choice for anyone who loves a savory and salty treat. Is there really anything better than a soft pretzel? …I hear crickets. Well, our Crew agrees because the Mickey Pretzel has earned the silver medal of all Disney snacks!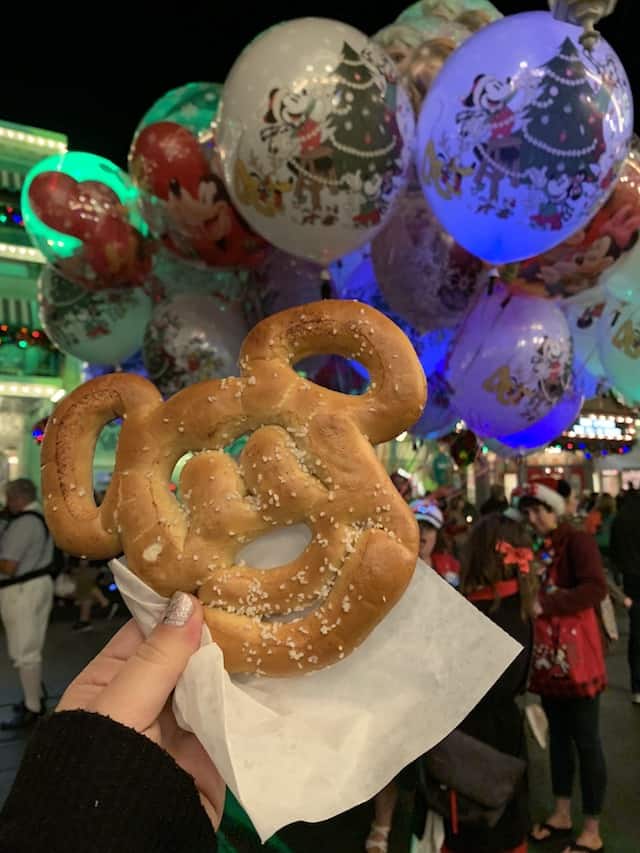 I know I can't go on a trip to Disney without getting a mickey pretzel (or two… shh). They are the perfect snack to share and really help curb your afternoon hunger.
Now, we have all probably had a stale Mickey pretzel at some point in time, but there is nothing better than when you get a hot, fresh one! I don't even need the plastic cheese sauce when they are that fresh!
#1. Dole Whip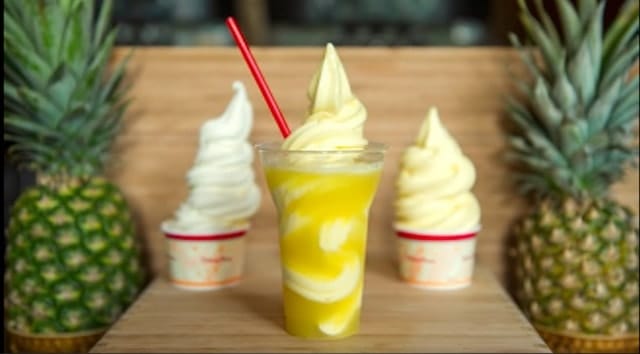 Is there really any surprise the Dole Whip is our winner? Dole Whip is almost as iconic to Disney World these days as Mickey Mouse himself. (I said "almost").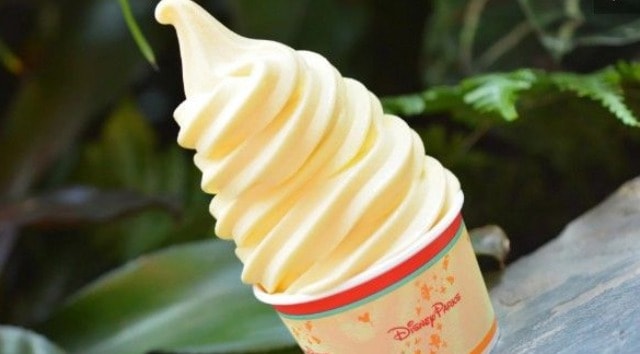 Dole Whip has stood the test of time and Disney fans can't get enough of this refreshing treat!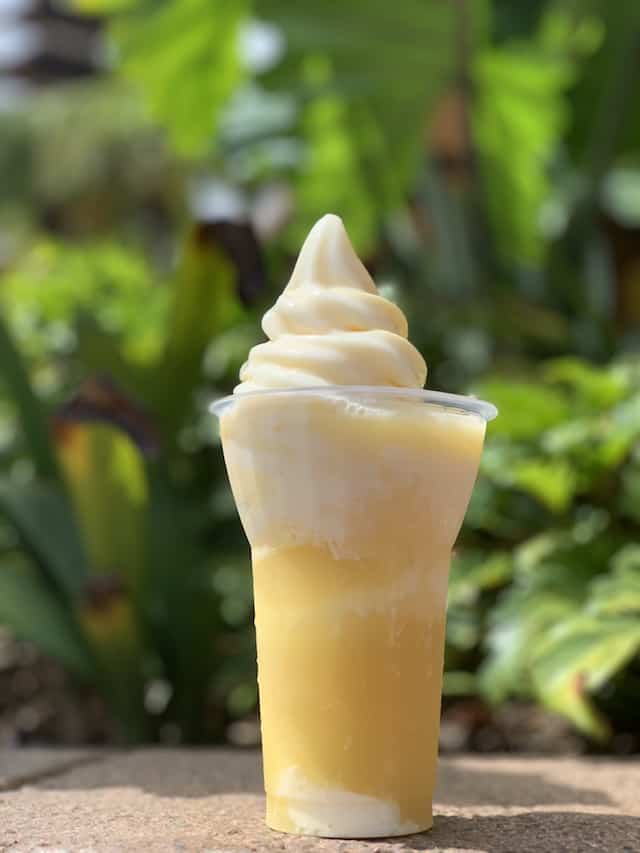 I am particularly attached to the original pineapple flavor (swirled with vanilla of course!), but for guests who don't love the flavor of pineapple, there are so many flavors to choose from!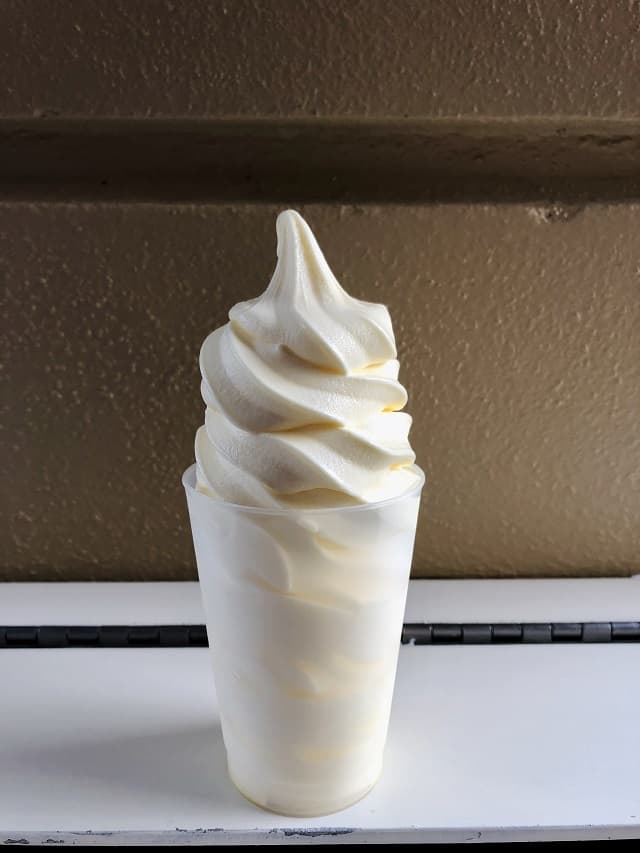 You can now find Dole Whips all around the Walt Disney World Resort in a variety of flavors such as, Lime, Raspberry, Strawberry, Coconut, Orange, and Lemon. So, if Pineapple is not your thing, you are sure to find a Dole Whip flavor that will suit your fancy!
Disney snacks are part of the magic and they hold a unique place in our hearts. I know I have certain Disney foods etched into my sense memory and whenever a smell or flavor reminds me of a beloved Disney treat, I am instantly whisked away back "home" again.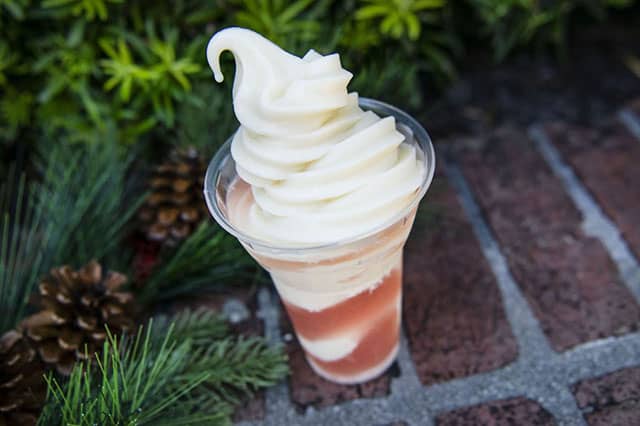 Take the poll for yourself and let us know what Disney snack you couldn't live without if you were trapped on a deserted island! (that's deserted not desserted!)
If you are looking for more mouth watering treats check out our Bucket List Worthy Snack List for Magic Kingdom and Epcot!
Did your favorite snack make our top 10 list? Vote for your favorite above, and let us know your thoughts on Facebook or in the comments below!
-Christina