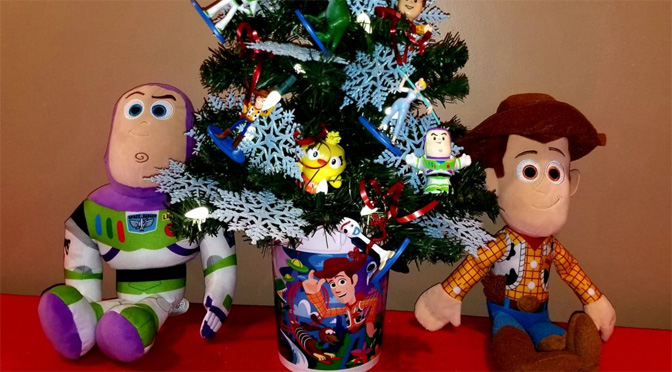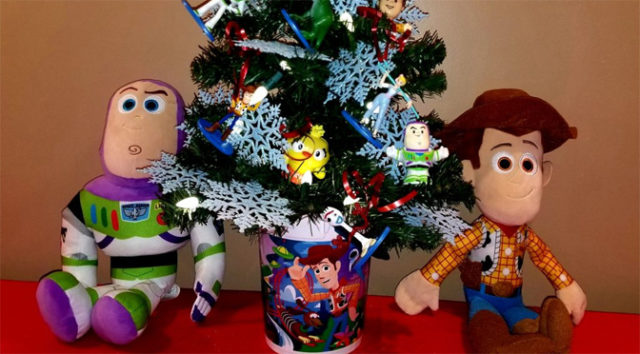 If you've been to WDW so many times that when you open your cabinets you have resort mugs and popcorn buckets tumbling down upon you then this is the DIY for you! These are perfect gifts for secret Santa, teachers, kids, and even for decoration around your home or workplace!
To begin you'll need to select which mugs and popcorn buckets you're willing to part with and/or showcase. You will also need to decide who you will be gifting to, or if you will be using it as a decoration and come up with a theme based on your selections.
Next, you'll need to pick up your supplies. I mostly used items from Dollar Tree and Target. Don't forget some scissors and tape!
I first chose a Toy Story mug to use since I had two and could part with one. For this, I had a child in mind as the gift recipient. From Target I purchased Toy Story slippers and the candy-filled candy canes. I purchased the hot chocolate, smaller candy, curling ribbon, and snowflakes from Dollar Tree.
I used this as a Christmas gift, but you can repurpose this for any occasion.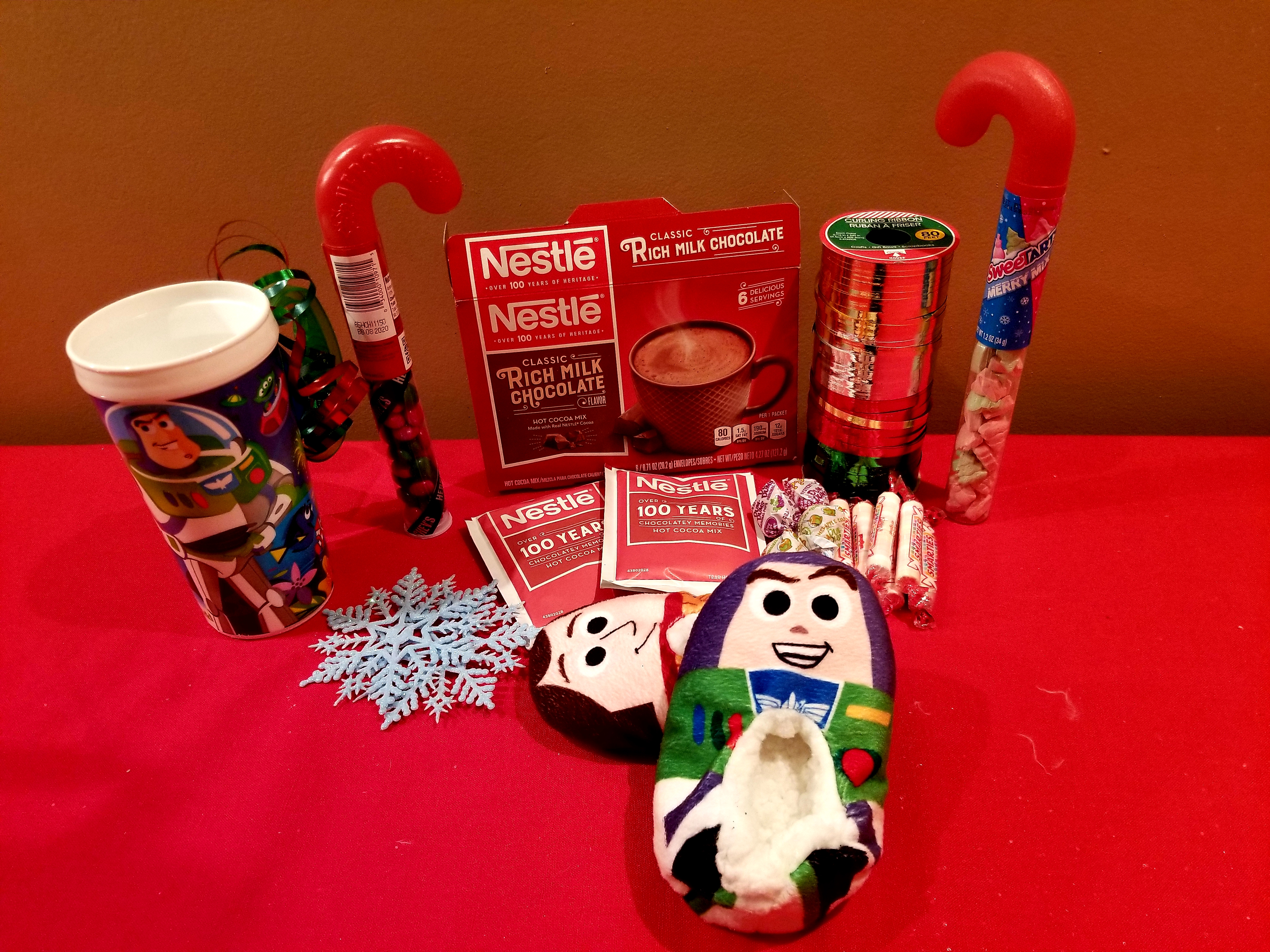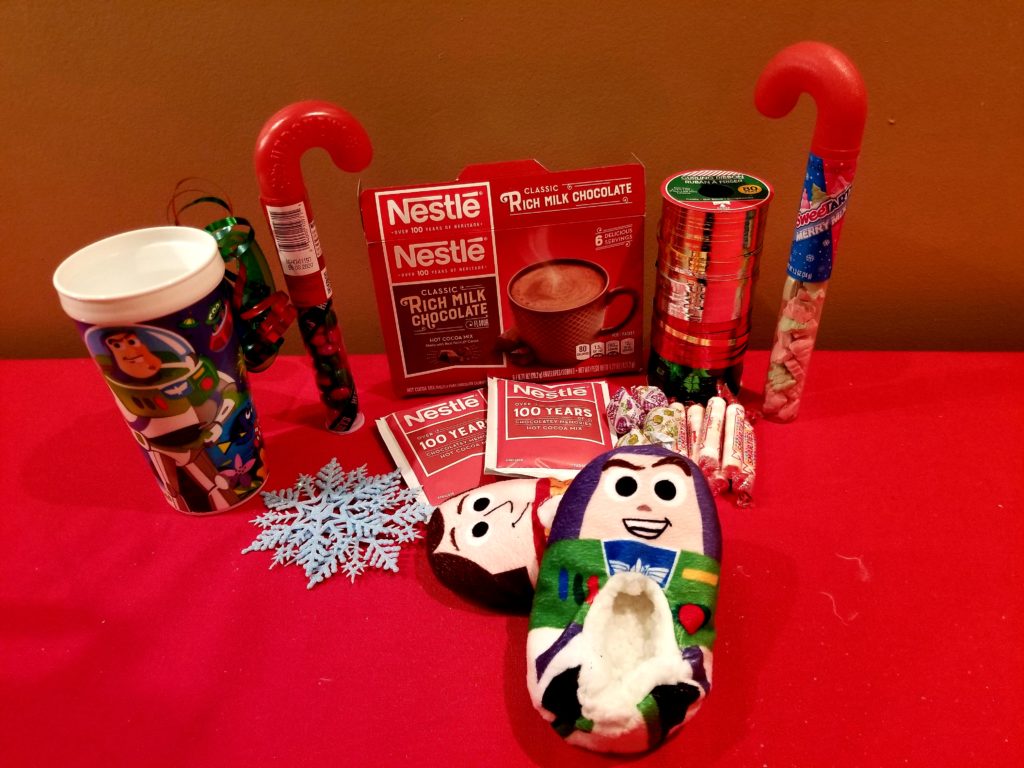 I cut a few pieces of curling ribbon and tied the lid to the mug handle (on the back) and then curled the ribbon with my scissors.
I decided the best way to fill the mug was to work my way down through the largest to smallest items. So I first positioned the slippers into the mug, then the hot chocolate packets (I used 2), candy canes, snowflakes, and small candies. Secure with tape as needed.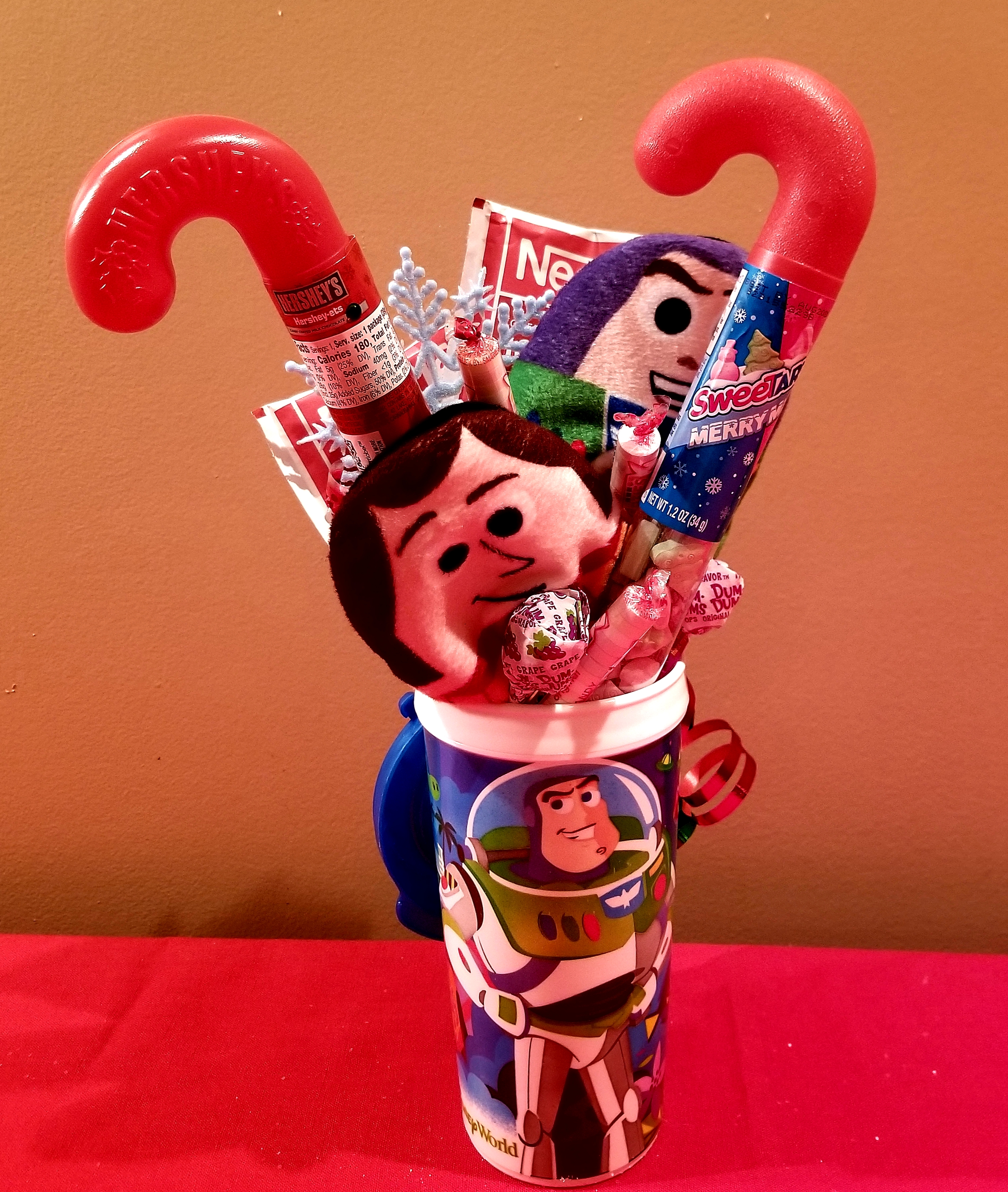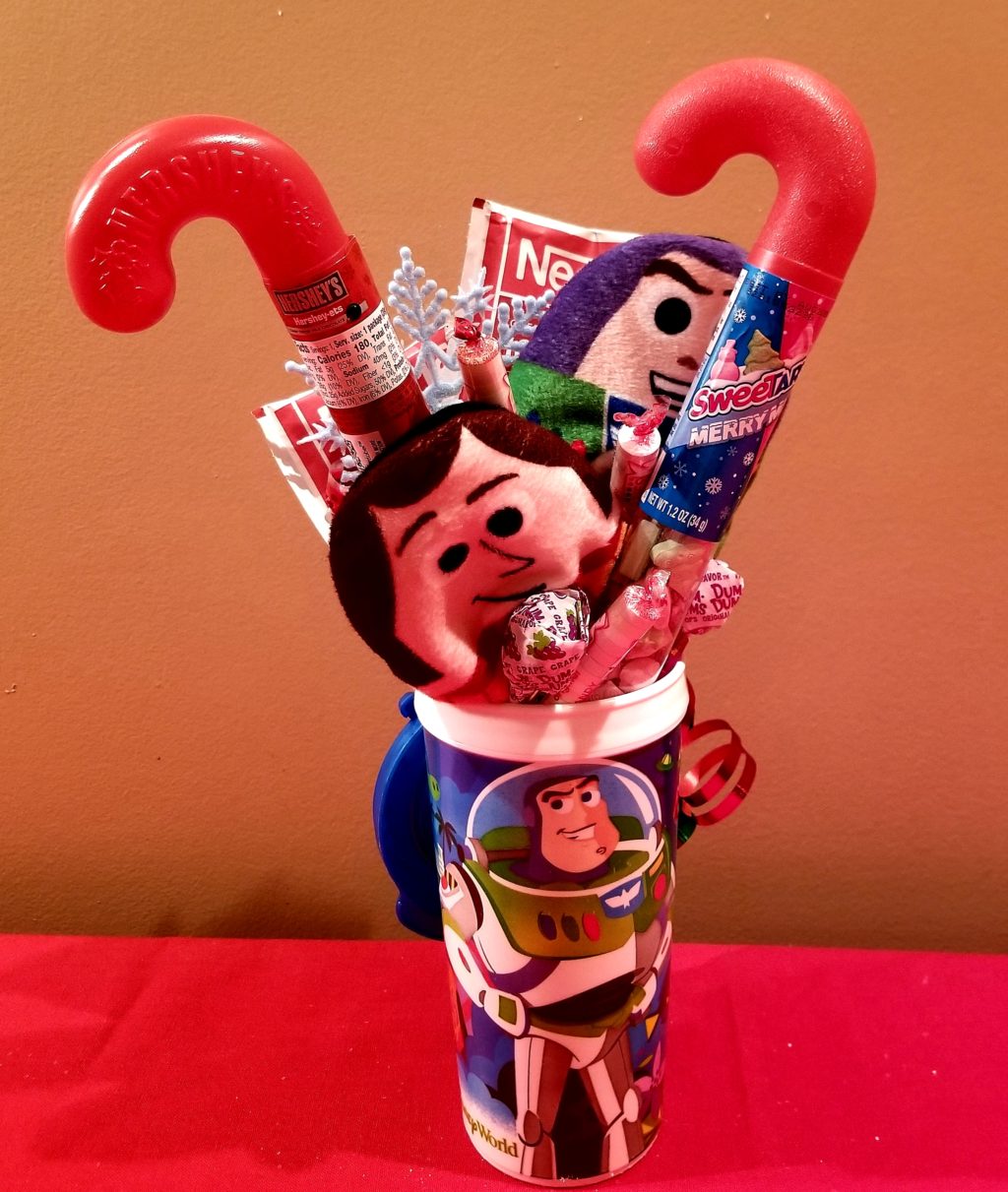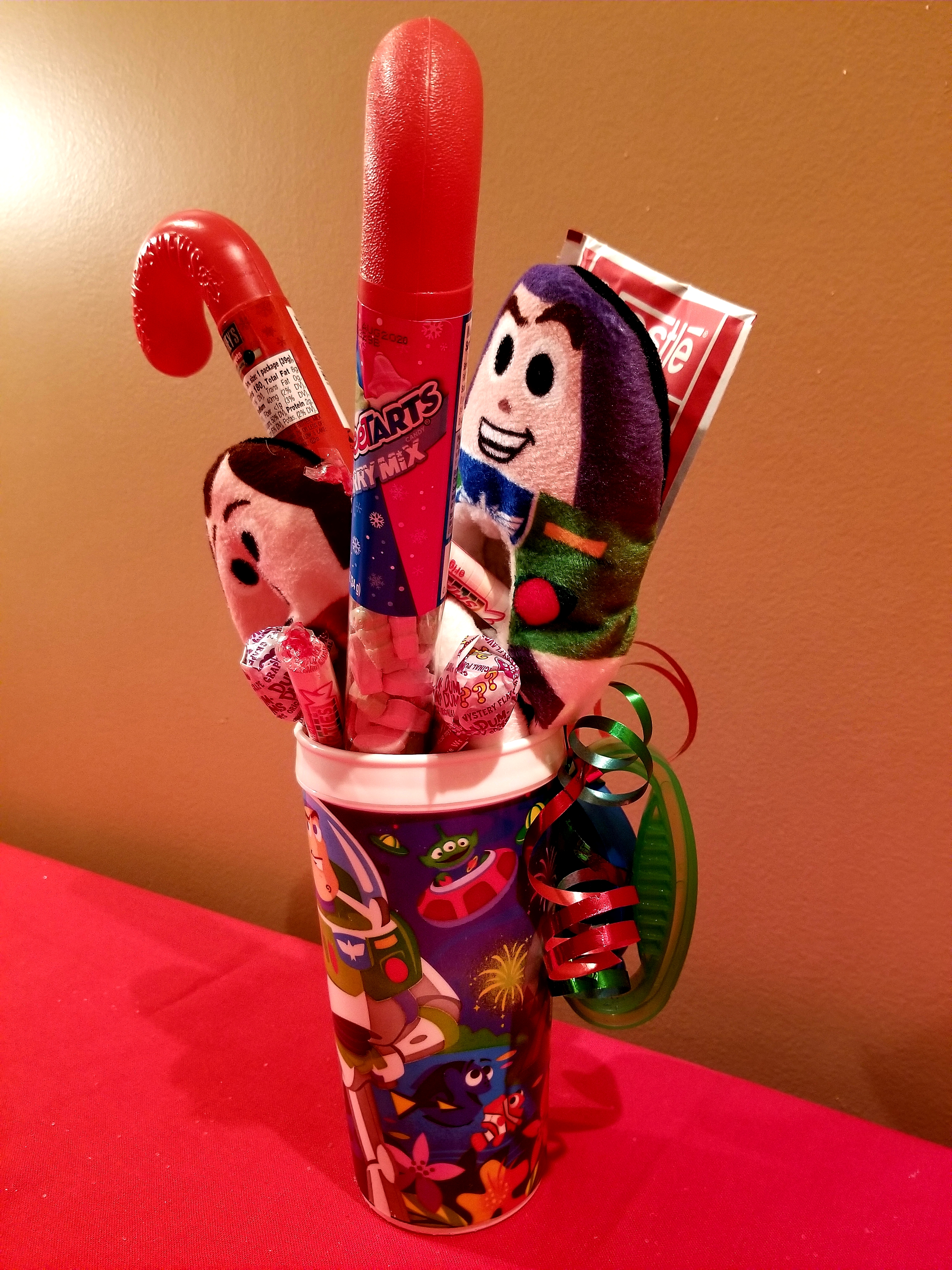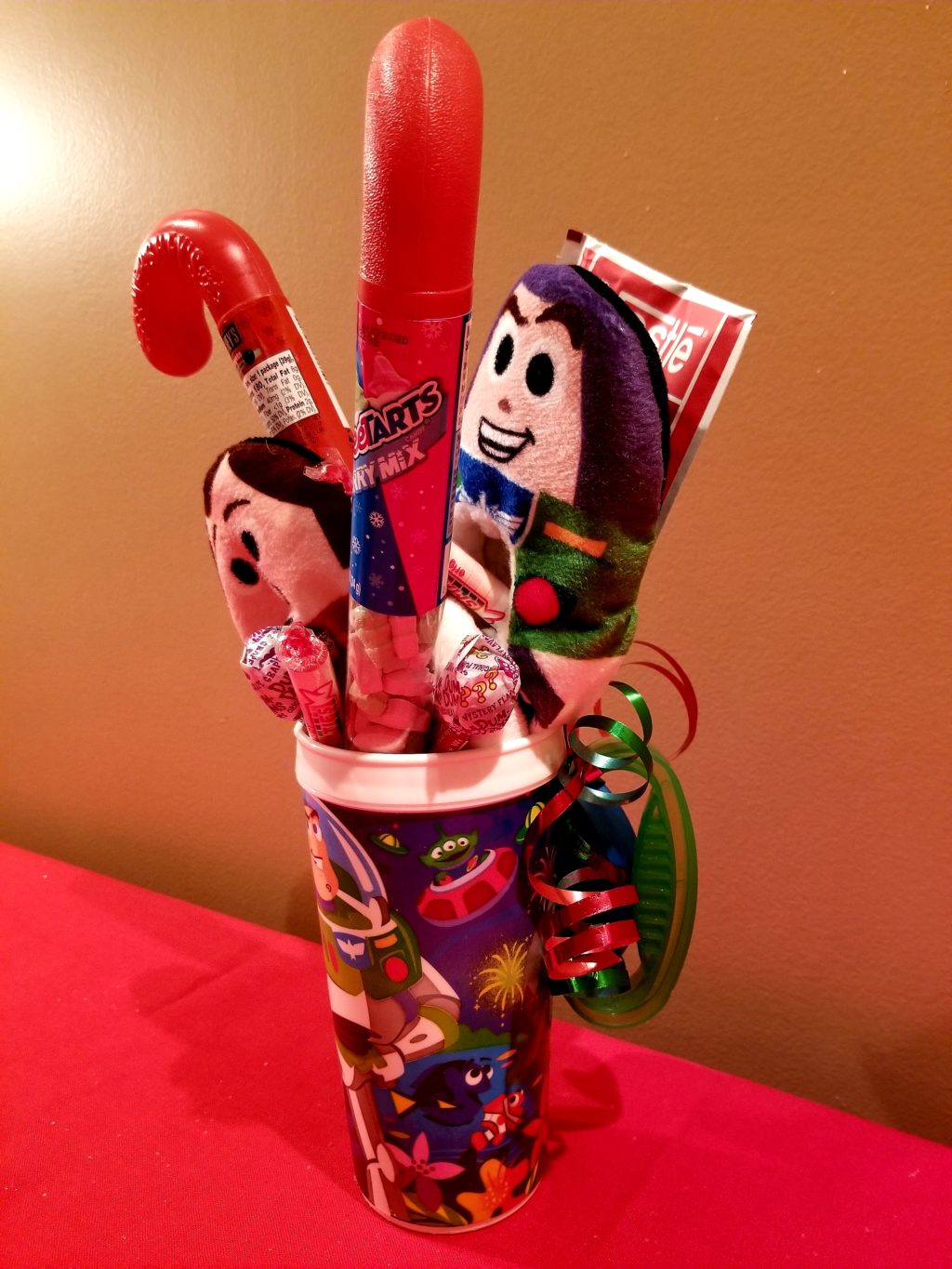 I decided to go one step further with the Toy Story theme and made a decorative tree for the kid's playroom using our popcorn bucket from last year. For this, I used supplies from Dollar Tree (snow, curling ribbon, snowflakes, Santa hat, and Toy Story figures) and Hobby Lobby (a tree with battery-operated lights). I also threw in some Toy Story Little People.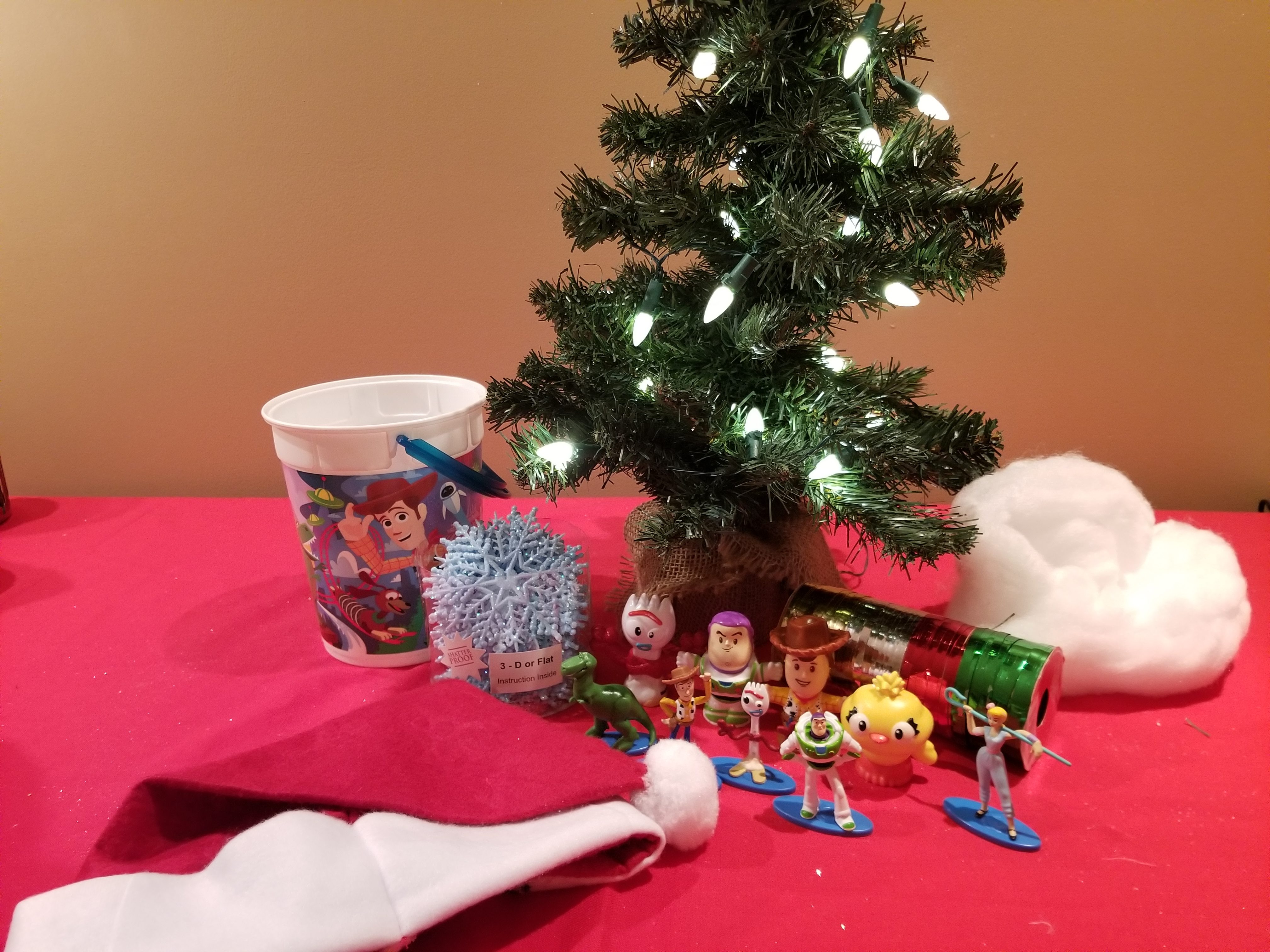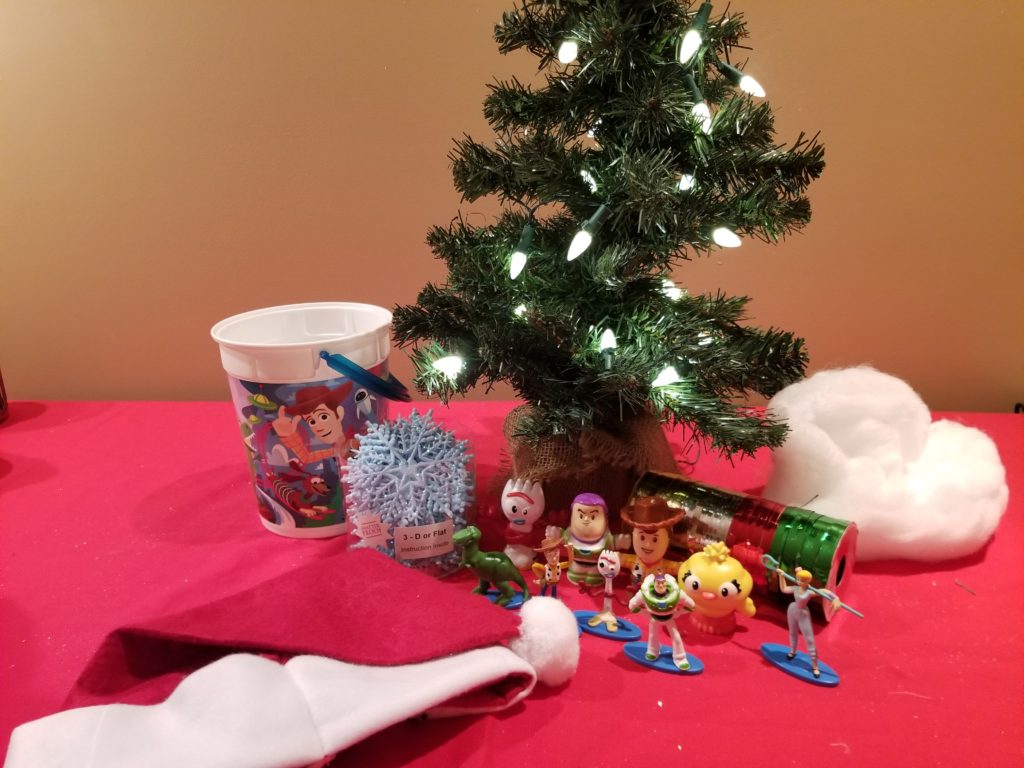 Place snow in the bucket
Set tree down into the snow and fluff snow up around it
Arrange Santa hat on top of the tree
Fill in some bare areas with snowflakes
Cut curling ribbons and tie to the figurines
Hang figurines (mostly front unless you have a lot to go around)
Cut and add some curling ribbon to bare branches for pops of color
Fill in bare spots with ribbon or snowflakes as needed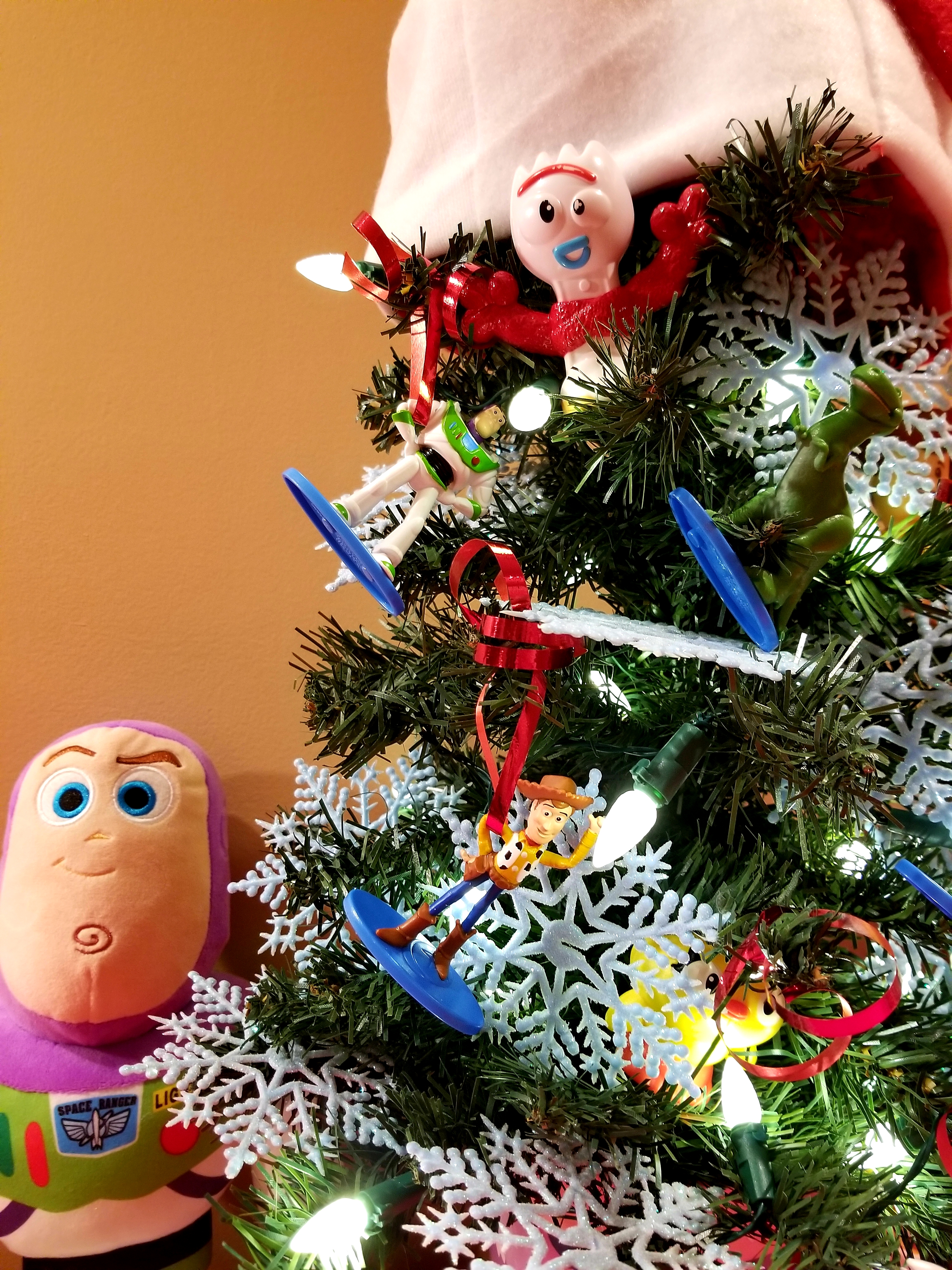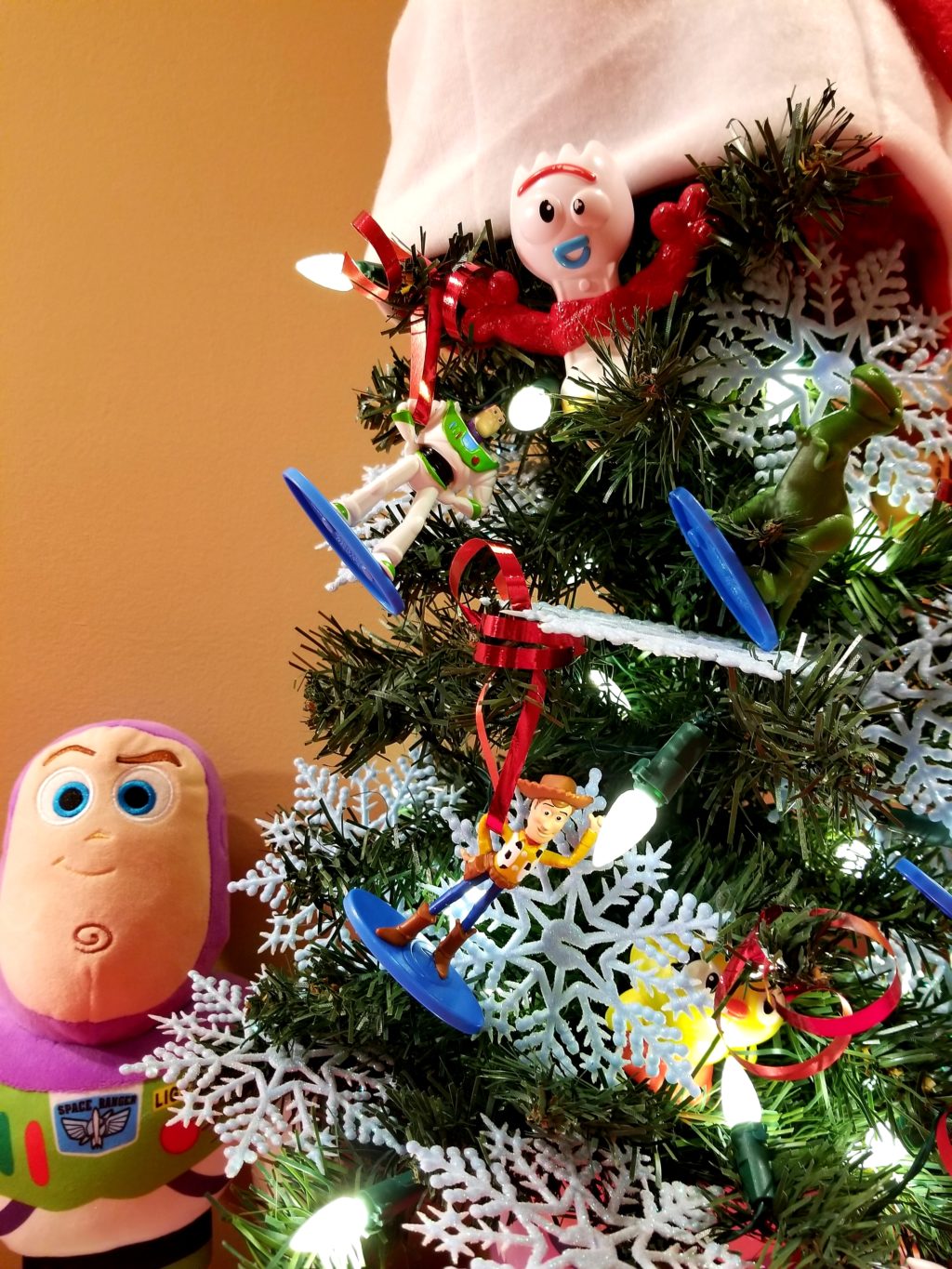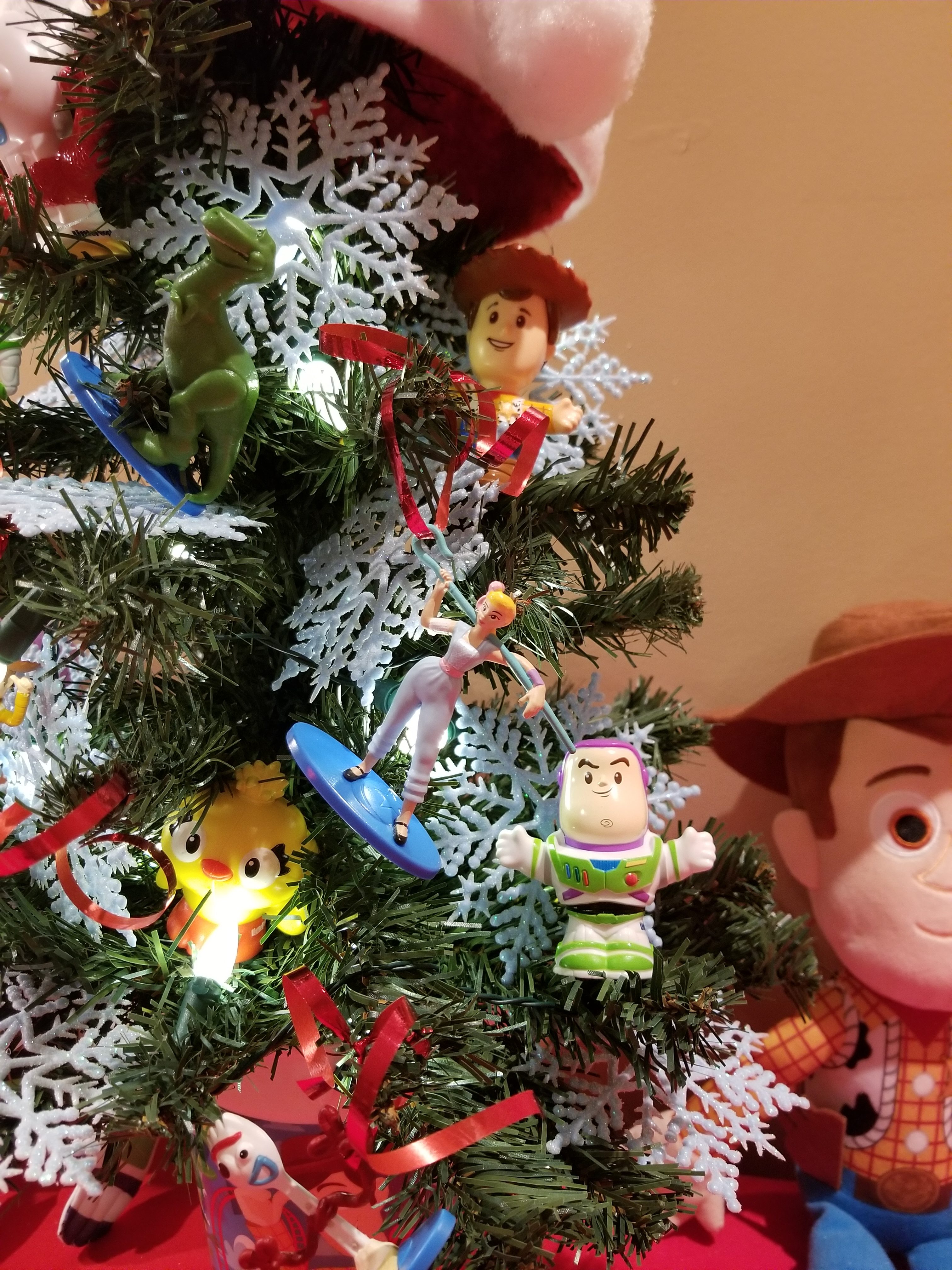 Finished!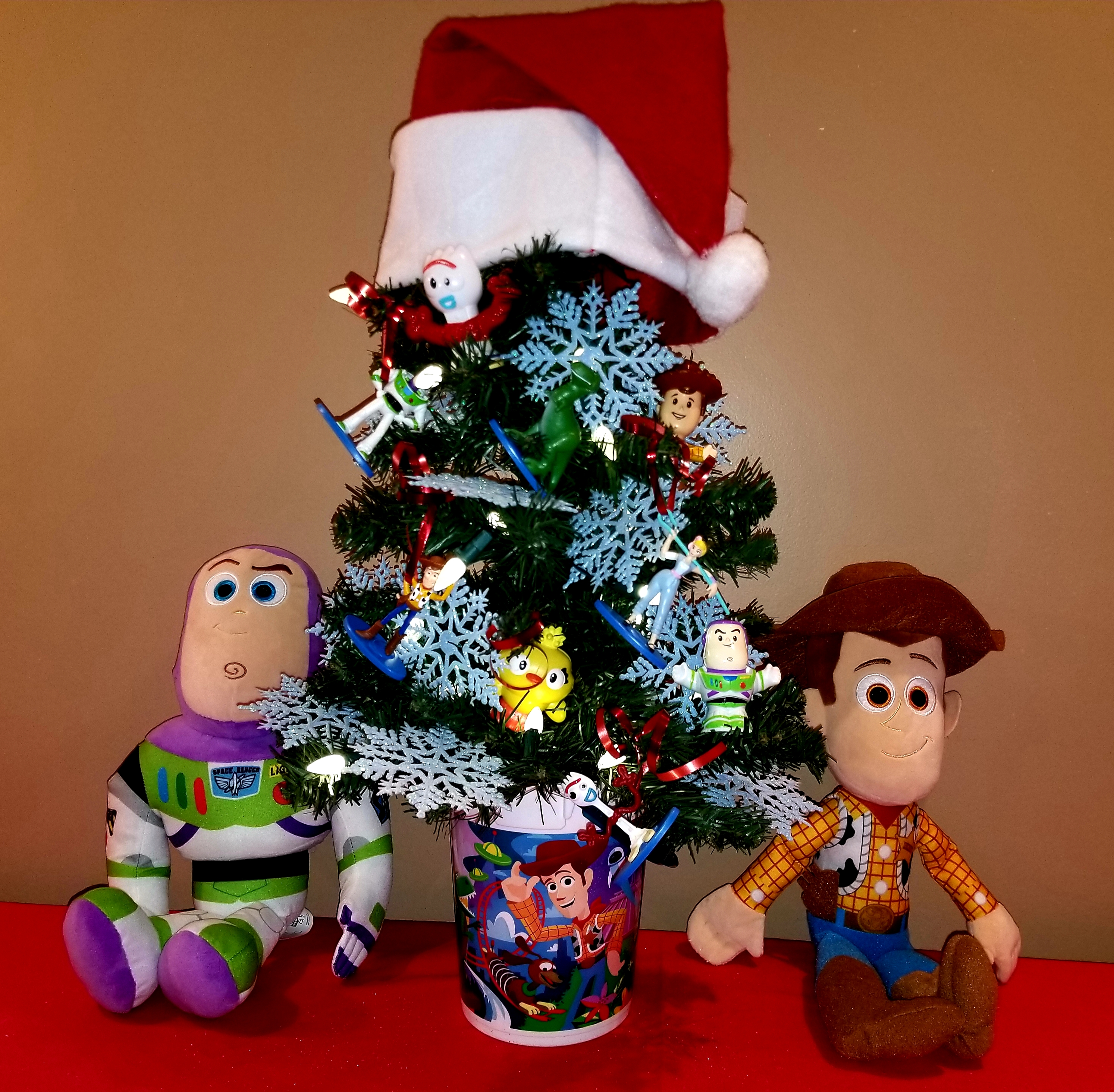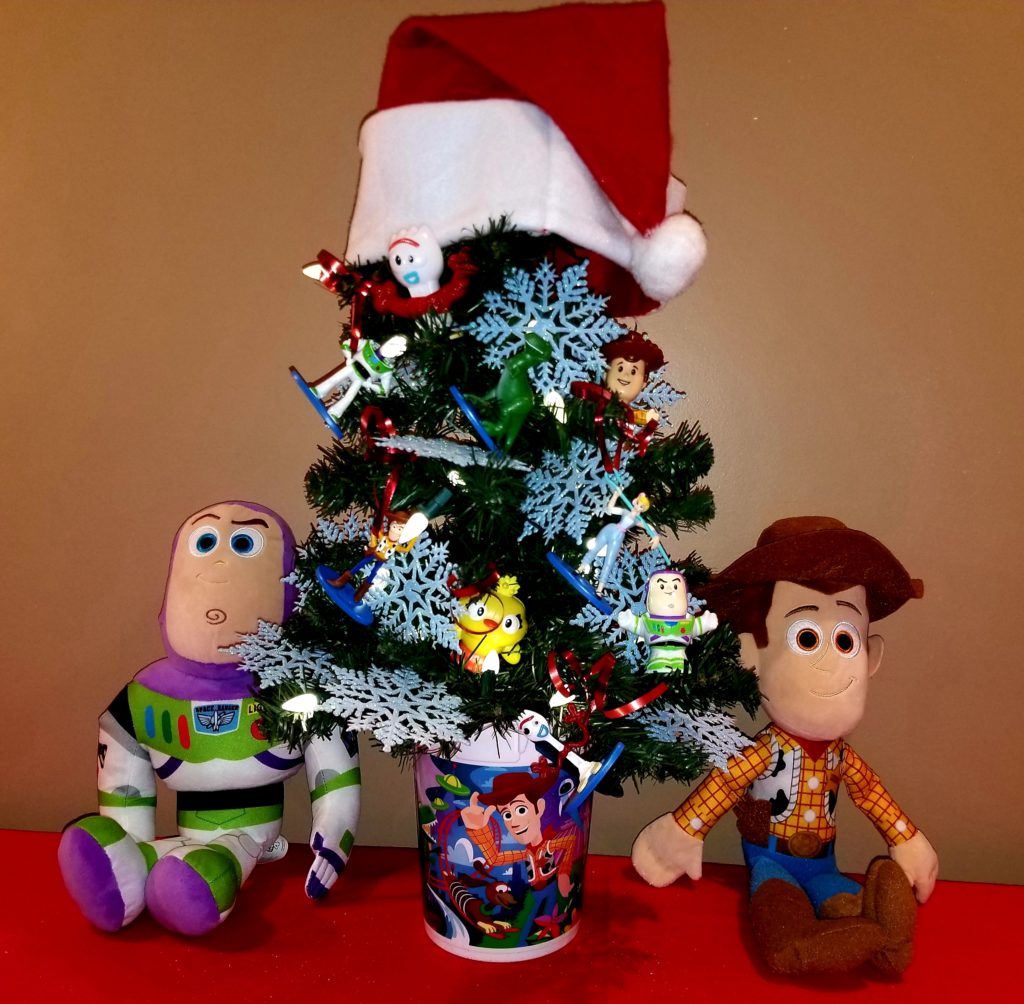 There are endless possibilities for whichever mug or bucket you choose! Get creative and have fun with it!
So what do you think of our DIYsney repurposed mugs and buckets? Will you be trying this? Please share if you do! We'd love to see your creations!
Amanda Wesche