In these times of uncertainty, we need to bring some Disney magic into our homes! With the indefinite closure of the Disney Parks, and stay-at-home orders, Many families have been searching for fun ways to pass the time together.
Disney has responded to that need with early movie releases to Disney+ (such as Onward and Frozen 2), virtual ride throughs, and drawing classes.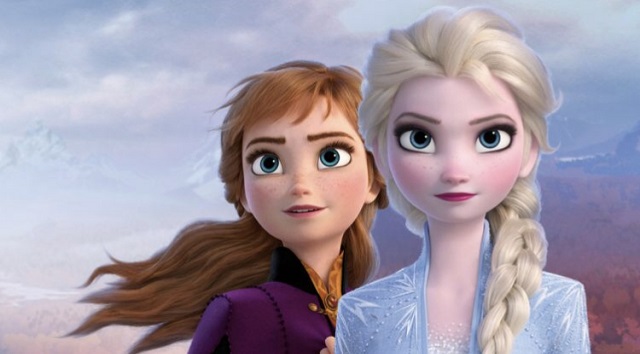 Even my fellow writers have created some awesome ways to Disney-fy your downtime, including fun recipes to make Disney snacks at home (such as Mickey Waffles, Mickey Pancakes and Mickey Rice Krispie Treats). I am always amazed at their creativity and positive attitudes. They make being in quarantine a lot more fun!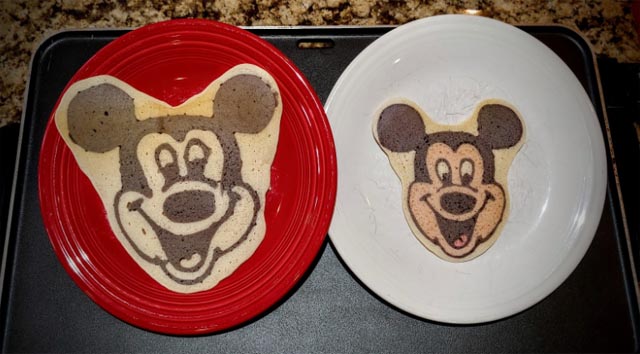 Disney has now given us another fun project to take on that you will definitely want to do with the whole family! They have shared their famous churro recipe for us to make in the comfort of our own homes!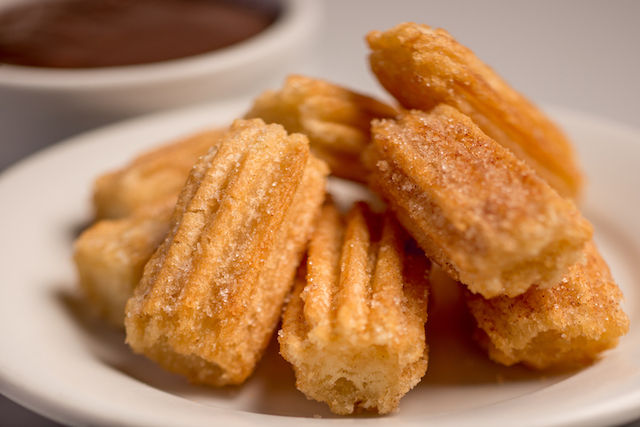 I don't know about you, but I love churros and Disney makes some of the best ones around! They are perfectly crispy on the outside, and light and fluffy on the inside. I have recently been in major Disney withdrawal, so any way that I can bring the parks into my home is a must!
What is great about this recipe is that, you most likely have all these ingredients at home! If you want to really go all out, pipe your churro batter into "Leia-buns". Then you can throw some vanilla ice cream in between and make you very own Sleepy Hollow Churro Ice Cream Sandwich!
Disney Parks Churro Bites Recipe
Click here for a print-at-home version of this recipe!
Ingredients:
1 cup water
8 tablespoons butter
¼ teaspoon salt
¾ teaspoon ground cinnamon, divided
1 ¼ cups all-purpose flour
3 eggs
1 ½ cups vegetable or canola oil
½ cup sugar
Instructions
Combine water, butter, salt, and ¼ teaspoon cinnamon in 1 ½-quart saucepan over medium heat. Bring pot to rolling boil.
Reduce heat to low.
Add flour and stir vigorously until mix forms a ball. Remove from heat and let rest for 5-7 min.
Add eggs, one at a time, and stir until combined. Set aside.
Heat oil in medium skillet or 1-quart saucepan over medium-high heat or until temperature reaches 350˚.
Spoon dough into piping bag fitted with large star tip. Pipe 1-inch strip of dough over saucepan, cut with knife, and drop into hot oil. Repeat until churro bites fill saucepan with room to fry.
Fry churro bites until golden brown. Remove with slotted spoon or mesh spider strainer.
Drain churro bites on paper towel.
Mix sugar and ½ teaspoon cinnamon in medium bowl. Toss in churro bites until coated. Place on serving plate and serve with favorite dipping sauce.
They have even shared a great video demonstrating how easy it is to make this recipe!
I don't know about you, but I definitely plan to make this Easter Sunday with my family. We will turn on our favorite Disney Radio Station, and imagine we are sitting on a park bench on Main Street U.S.A., watching the parade.
I know someday soon we will all be back in our happy place once again, but until then, I hope you and your family stay safe and healthy and have lots of fun memories to make together in the meantime!
Are you excited to make these churros at home? Let us know your thoughts on KennythePirate's facebook page and share your creations on our KtP Crew facebook group! Happy Baking!
-Christina