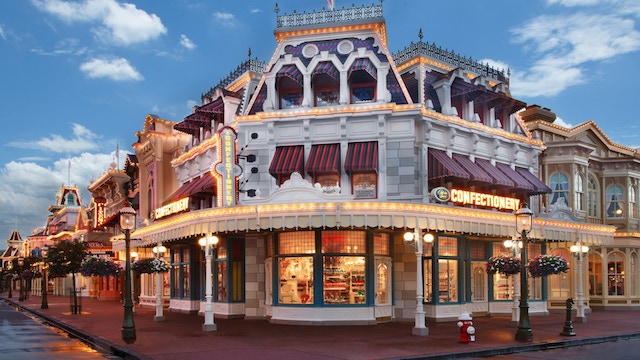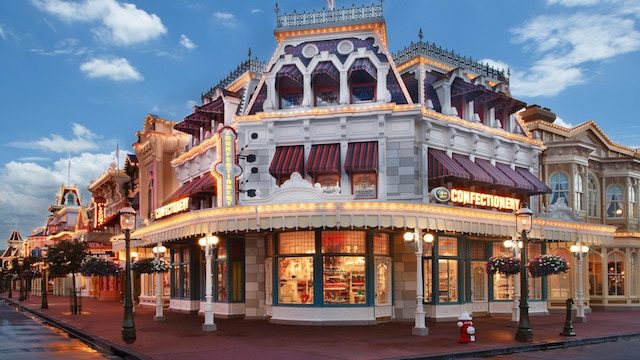 Are you looking for fun and creative ways to add a little Disney magic to your time at home? I am too! Why not try making a magical treat that will transport you right to Main Street, USA?
One of my favorite treats when I visit Walt Disney World is the Mickey shaped Krispie treats.
Every time I visit Magic Kingdom, I love to stop at the Confectionary on Main Street USA and take in all of the delicious smells and see all of the beautiful treats.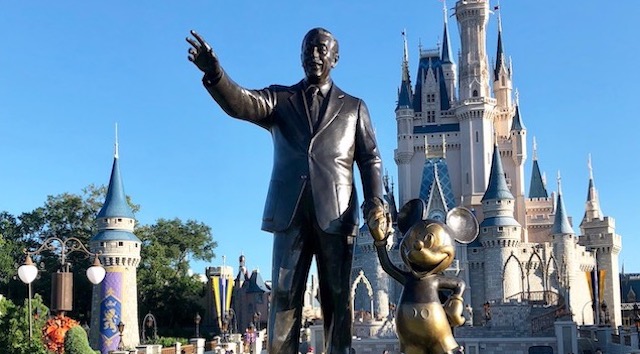 I always buy one Mickey Krispie Treat to eat right away, and several to take home with me! They travel well!
I am missing Walt Disney World a lot lately. My girls are worried that our upcoming trip might be canceled, and they need a little bit of Disney magic to brighten up their days during this uncertain time.
To add smiles to our days at home, we've been incorporating Disney magic any way we can. When it is time to do our school work, we are trying out these Disney-inspired writing prompts. My girls have had a blast writing everything they can about our most magical place on Earth!
We've also tried some of the Disney Imagineer classes that are being offered online right now. Maybe one of them will be a future Imagineer!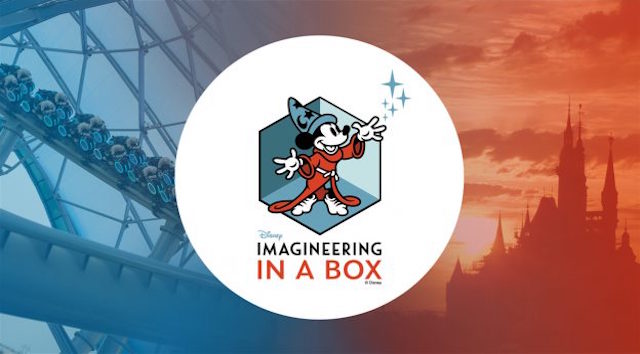 We've played more than a few rounds of this new Disney Trivia available on the Disney Parks Play App.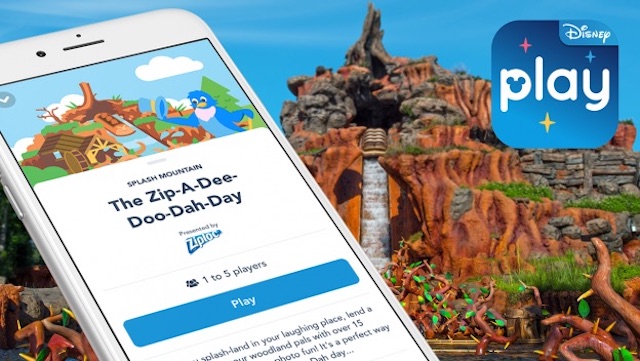 Disney+ is on a constant loop of Frozen 2, and we just can't "Let It Go."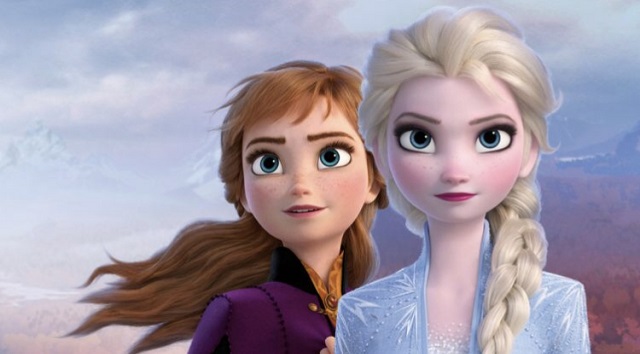 We also found a new radio station that plays Disney Parks music that has been on repeat.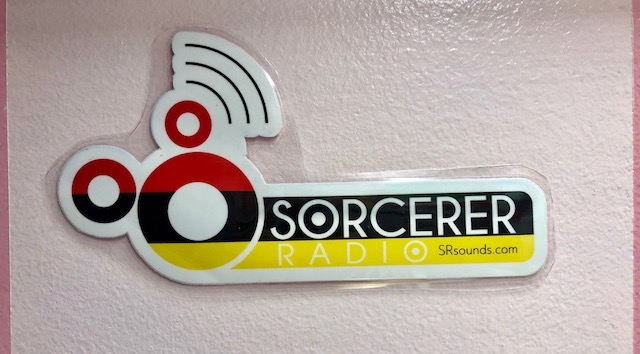 We've even tried our hand at making our own Baby Yoda out of leftover toilet paper rolls! We had a lot of fun with this one!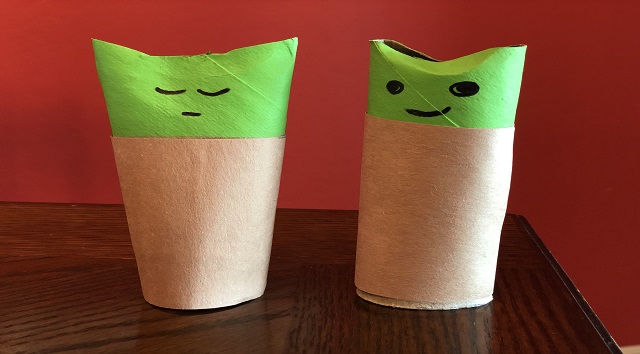 We've been busy, but we are always looking for new, fun, Disney-inspired ideas.
Mickey Inspired Krispie Treats
The girls love to bake and have been asking for a fun a Disney-inspired treat to work on. What could be more fun then Mickey-inspired krispie treats?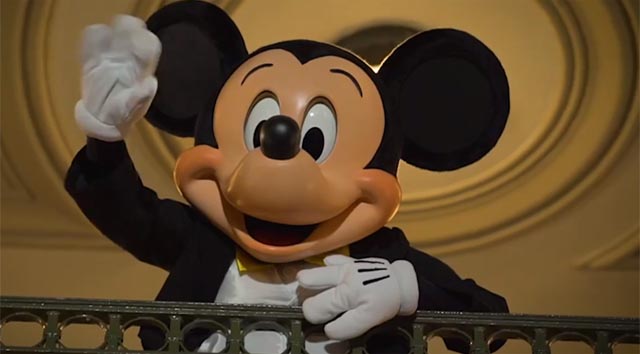 Want to give them a try? It's easier than you might think!
Ingredients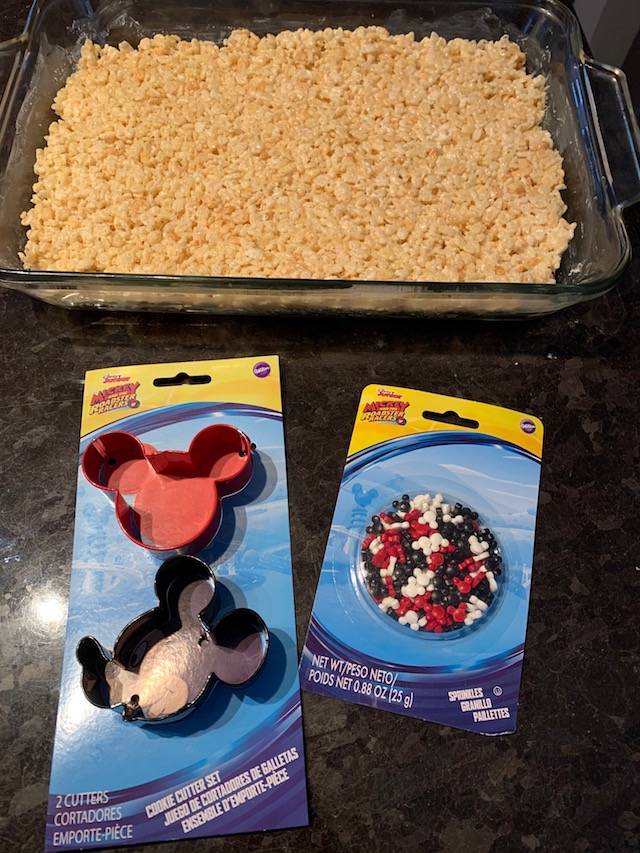 To make Mickey Inspired Krispie Treats, you will need the following ingredients.
3 tablespoons of butter
4 cups of mini marshmallows or 1 package (about 40) of regular size marshmallows
6 cups crispy riced cereal
chocolate chips (or other chocolate to melt)
optional: choice of sprinkles
optional: 1 tsp pure vanilla extract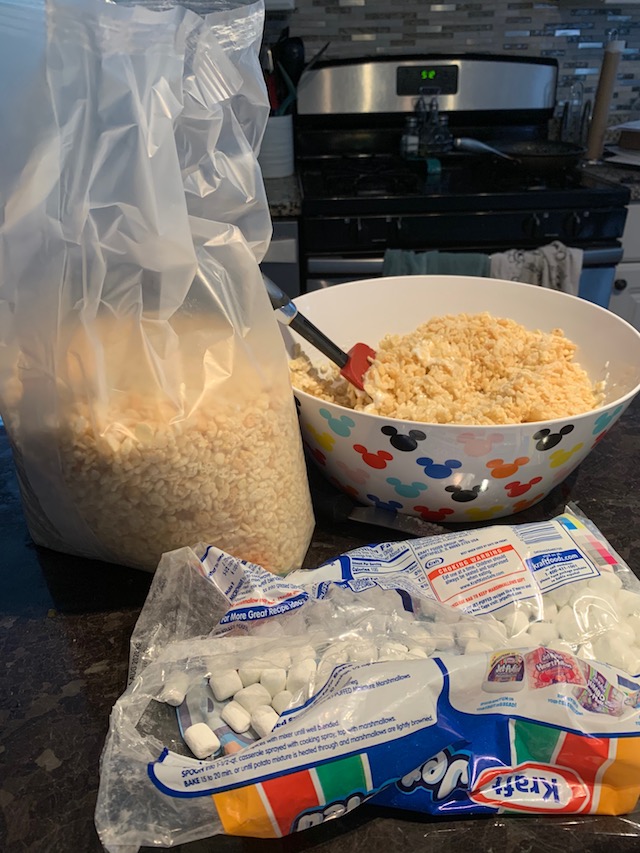 Cooking Directions
In a large pan, melt butter over low heat. Add marshmallows, and stir until they are completely melted. Remove the pan from heat.
Stir in crispy rice cereal. Keep stirring until the cereal is well coated.
Stir in the vanilla extract, if you are using it.
Press your mixture into a 13×9 pan that is coated with cooking spray or lined with parchment paper. It is easier if you use wax paper or a buttered spatula to help you with this step. Tip: Press GENTLY. The harder you press, the tougher the treats are to eat.
Allow to cool and set for about 1 hour.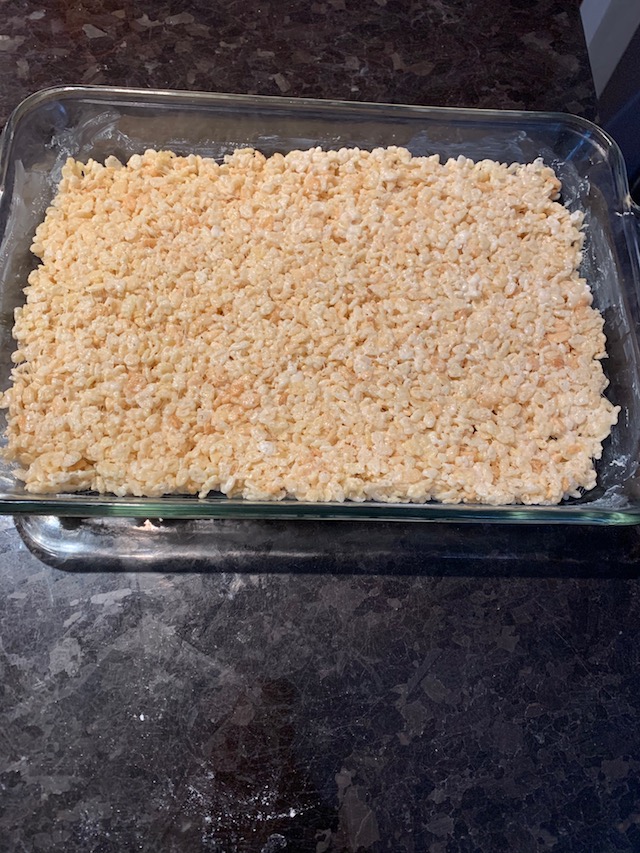 Decorating
To decorate your Krispie Treats, we like to use a Mickey-shaped cutter, like the one shown here.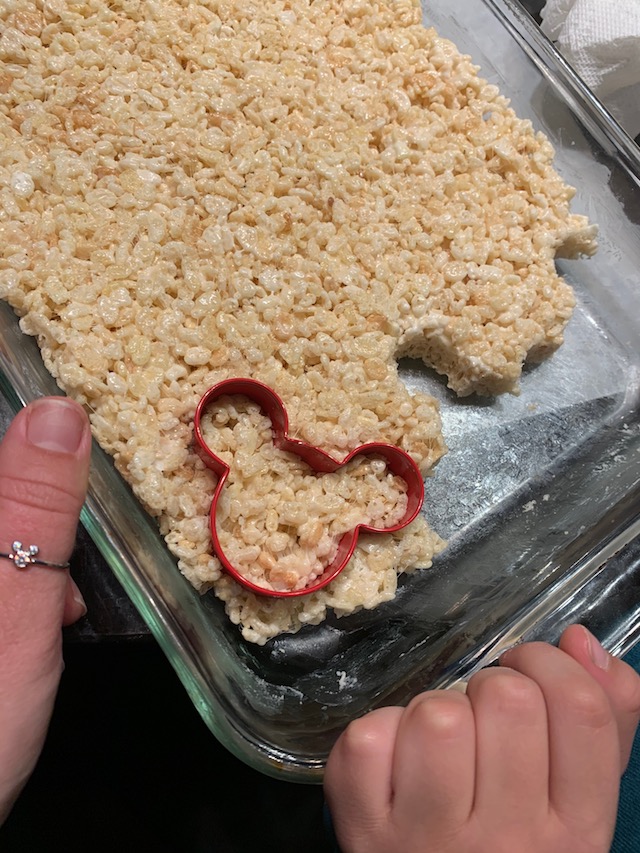 Press the Mickey cutter into the pan, and cut out as many Mickey shapes as you can!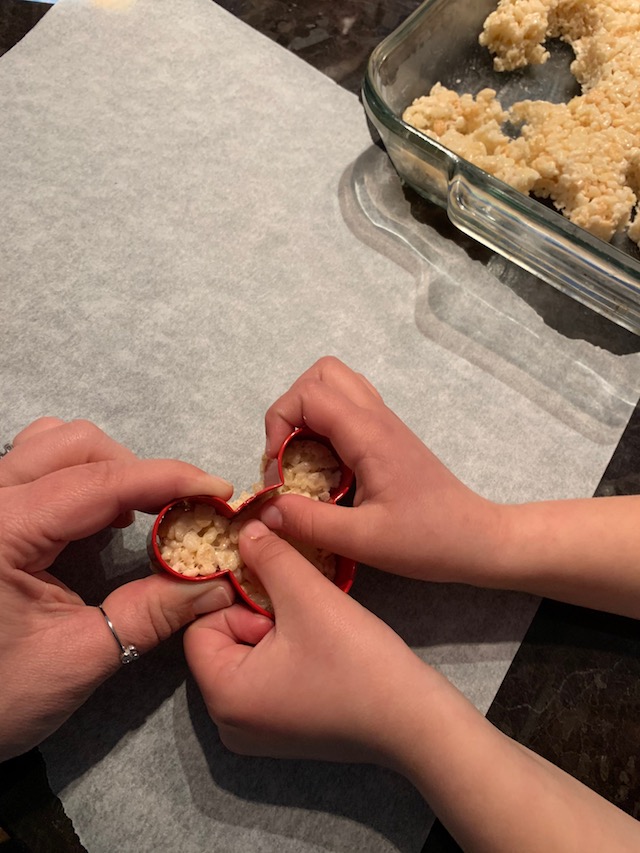 If you do not have a Mickey-shaped cutter, you can form the Mickey shapes with your hands. We used all of our leftover mix to form this giant Mickey shape.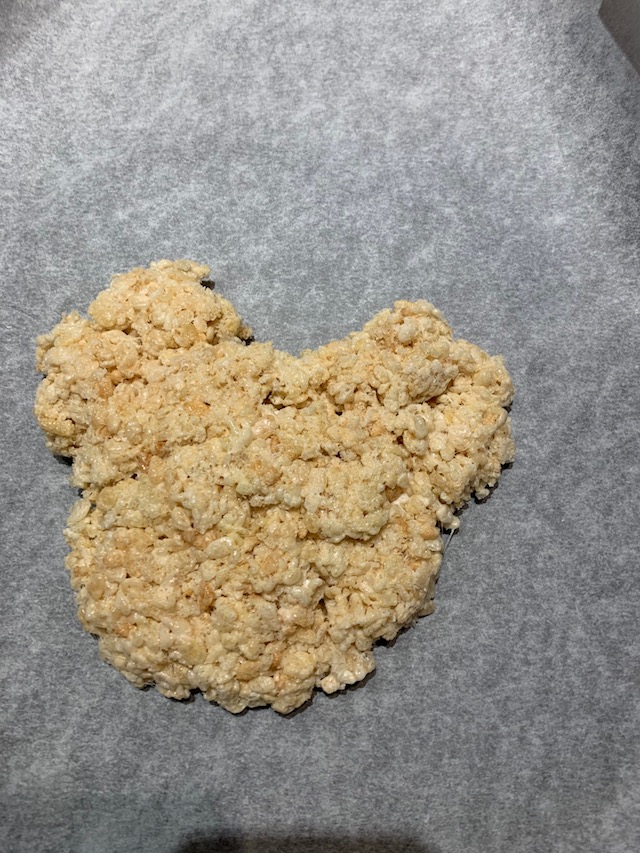 Remember, do not press the mixture too hard if you are using your hands to shape Mickey. This will result in very tough treats.
For chocolate Mickey ears, you'll need some kind of melting chocolate. We used chocolate chips.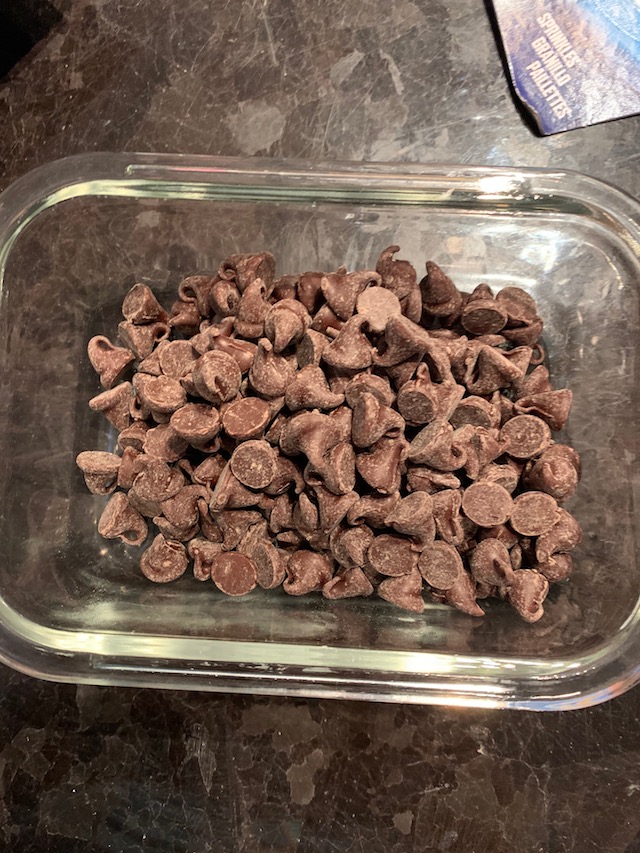 Add the chocolate chips to a microwave-safe glass container. Microwave the chocolate at 50% power for 30 seconds. Stir, and microwave again at 50% for 30 seconds. Continue doing this until your chocolate reaches the desired consistency.
Tip: Do not overcook! Your chocolate will become tough and hard to work with.
Hold the Mickey treat by the bottom and dip the ears into the chocolate. You may need to use a fork to cover your treat with more chocolate.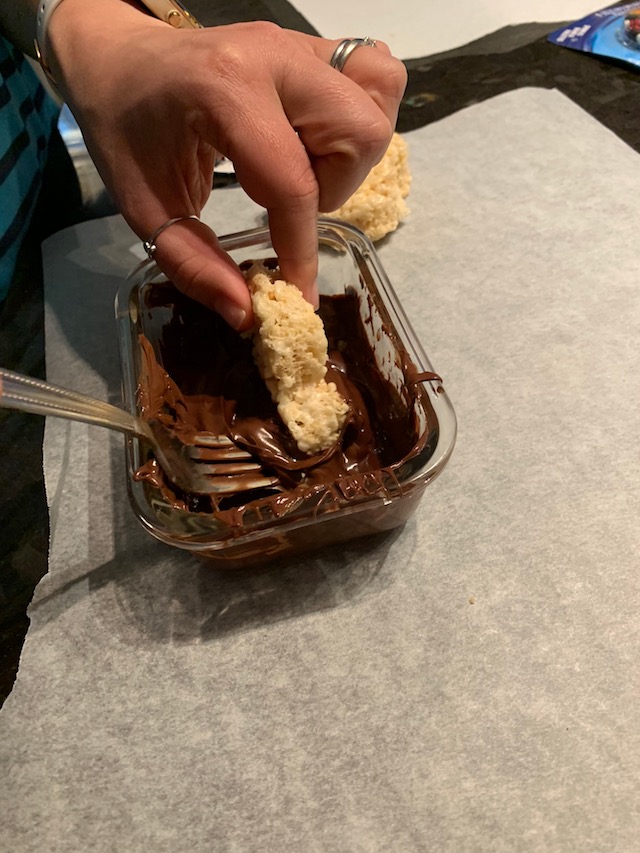 Hold the treat up over the bowl and let the chocolate drip off.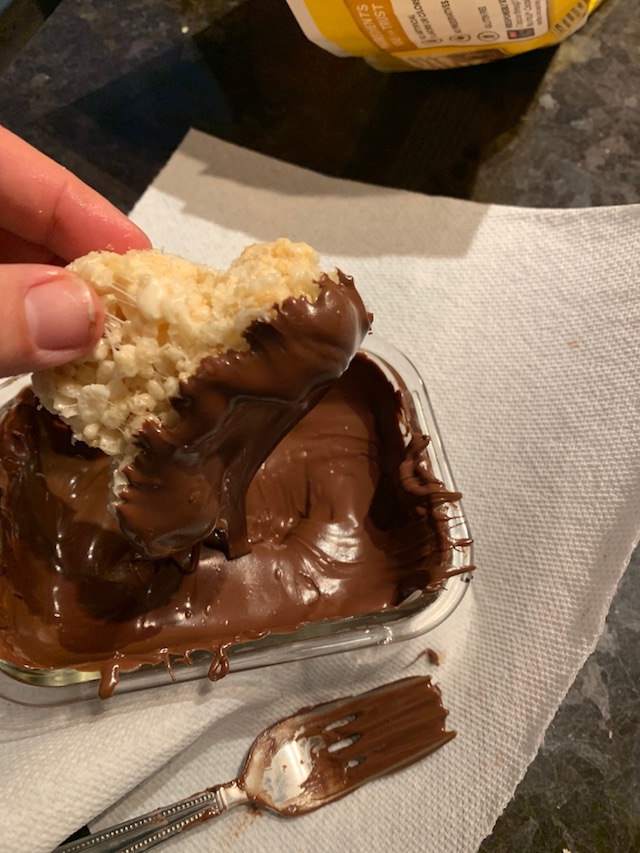 Place your treat on wax paper. For extra fun, add sprinkles to the chocolate!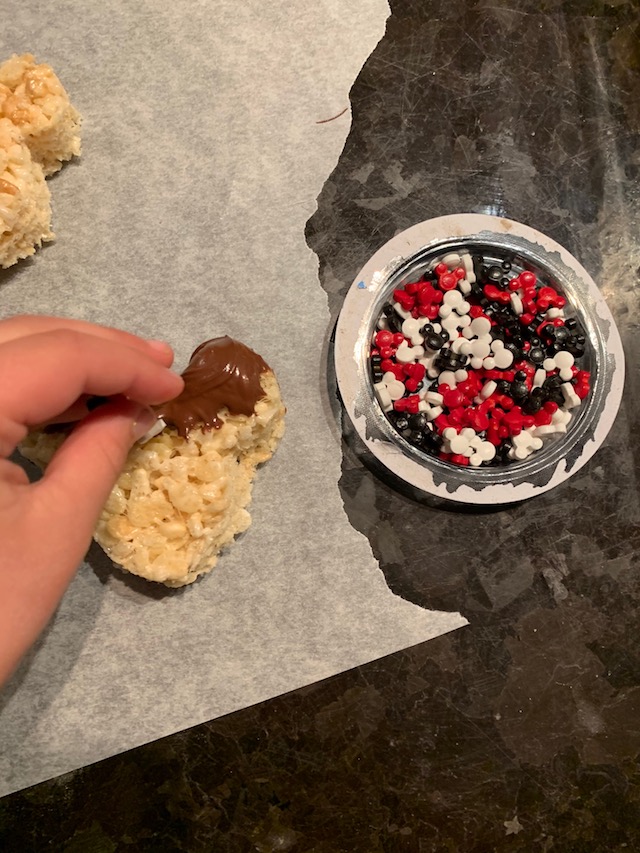 We used these fun Mickey-shaped sprinkles, but you can use any kind you have on hand. They're good without sprinkles too.
Tips and Hints
Fresh marshmallows work best for this project. If you can, try to use marshmallows from a brand new bag.
These will taste best on the day they are made. If you need to save them, store in an airtight container. You can freeze them for up to six weeks, but I do not recommend it. If you choose to freeze them, use an airtight container.
When pressing your mixture into your pan, you'll want to press it in gently. If you pack it in too tightly, the Krispie Treats will be very hard to eat.
For extra gooey-ness, add some extra marshmallows!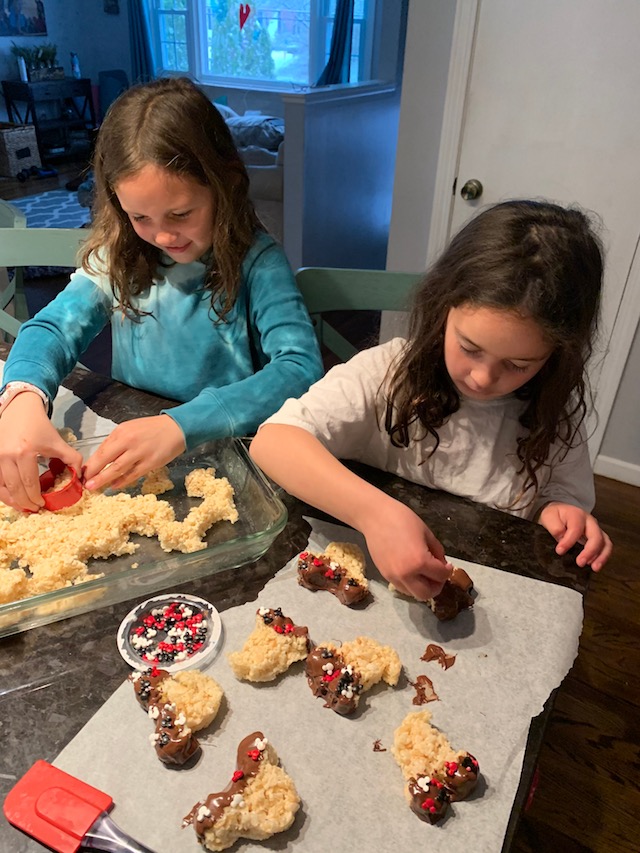 The Results
Keep in mind I completed these with children, so they may not look picture perfect. They sure were fun to make though!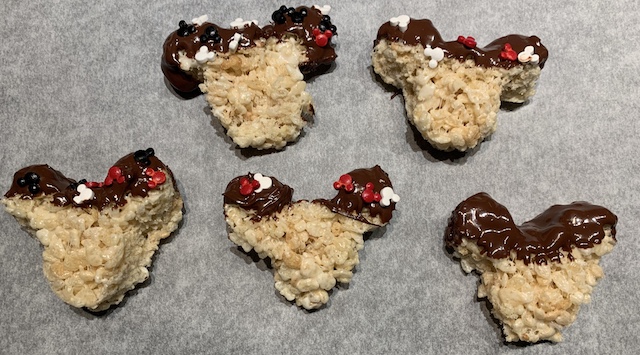 They taste delicious as well!
The Final Verdict
13 year old: "Not as magical as a Walt Disney World Treat but still delicious and fun."
8 year old: "Everything is better when it's shaped like Mickey!"
6 year old: "It's magical, and tastes like Disney World!"
Me: They were just what I was looking for. A fun way to add some Disney magic during this uncertain time. They made the girls smile and we had so much fun.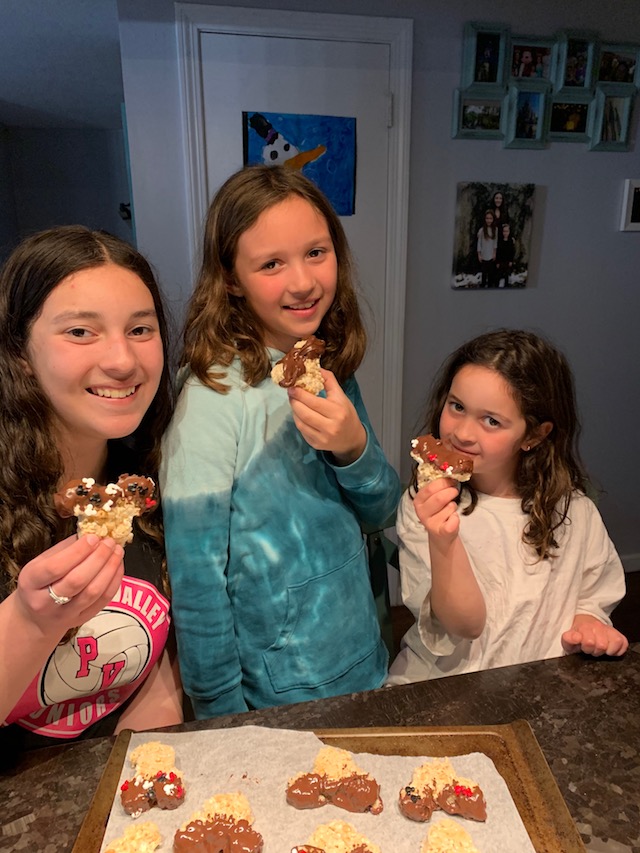 Well there you have it, kid approved and almost like "home." Or at least as close as we can get right now!
Did you make our Mickey-inspired krispie treats? Let us know on Kenny the Pirate's Facebook Page, or join our crew and post your pictures! We'd love to see them!
Jamie Fonseca