There is a lot of hype over certain Disney events, however you might not get the best experience if you go at the very beginning. I have 5 reasons why you may want to wait to visit this event later than when it opens or even take a second trip.
runDisney
runDisney has FOUR race weekends at Walt Disney World and will soon bring races back to Disneyland. I (Heather) can't wait for these races to return, and I am not alone. They sold out in record time! Are you a member of Club runDisney or thinking about becoming one? Read HERE to find out why it may become even more popular to be part of club runDisney.
Check out some of previous runDisney posts below:
runDisney Health & Fitness Expo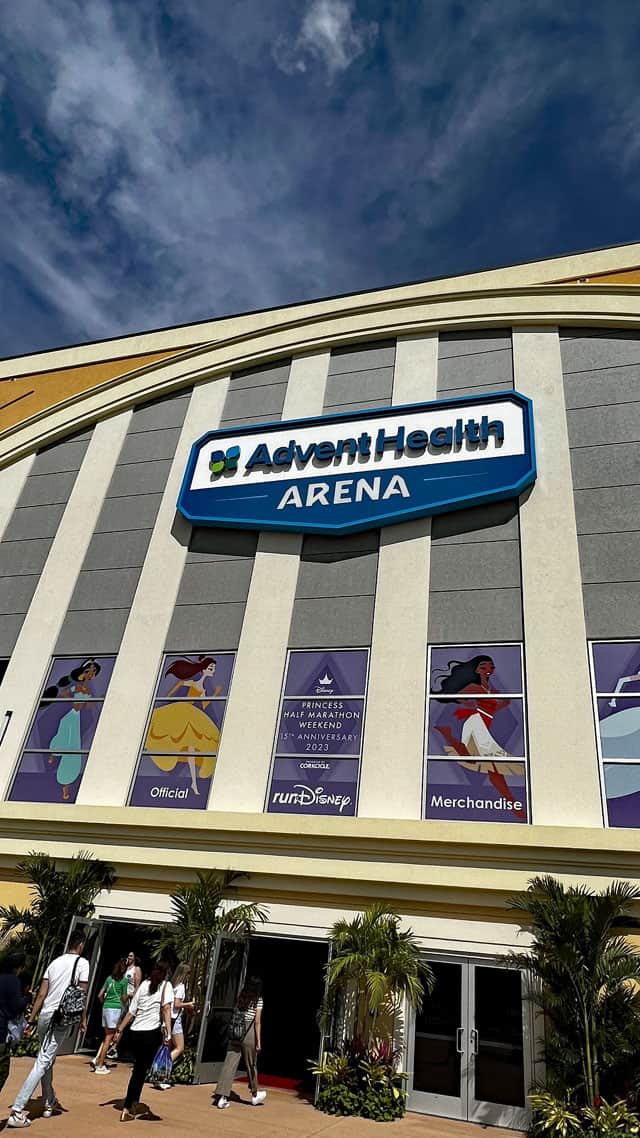 The runDisney Health & Fitness Expo is where every runDisney race participant will need to go. Here is where you will get your race bib and runDisney participant shirt.
At the Expo you will also find official runDisney merchandise, vendors, and more. It is important to note that on day one of the Expo at each race weekend, there will be a Virtual Queue. This Virtual Queue is only for those wishing to enter the Merchandise Shop. You do not need to enter the queue if you are just picking up your race bib and participant shirt.
Lines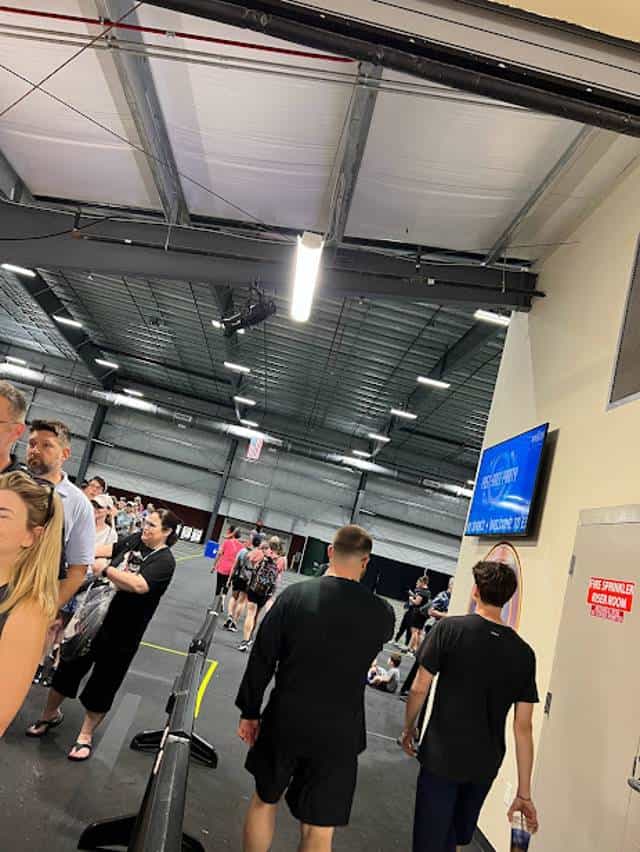 There are lines for everything, and not just merchandise. You will join one line after another after another. Even though some of these lines move quickly, you are still standing in more lines.
You will get in a line to get into the building to get your bib. Stand in line to get your bib. Then you will get in another line to get into the building to get your shirt.
There are lines to take pictures. Throughout the Expo, there are many picture opportunities, so you will most likely want to take some of these. These races aren't cheap, so take the picture and remember all the moments!
Crowds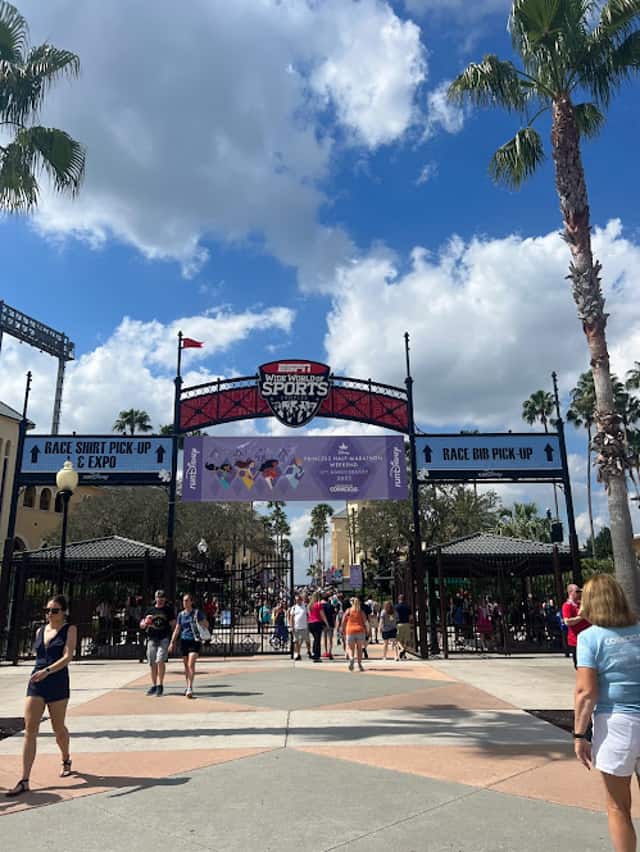 This kind of goes with lines, but there are just people everywhere. Even in common areas, it is just plain crowded.
If you visit late the first day or any of the following days, crowds are minimal. You can navigate the entire Expo with ease. With no crowds, you can take it all in. Imagine that walkway not packed with people. Yes, it's pretty great! I know I like to enjoy Disney experiences with less crowds!
Experience
With so many people there, you might miss out on things. I know that I definitely get exhausted with crowds. I would love to spend more time in the building with the vendors, but by the time I reach there, I am done! Look at the picture below, so many people!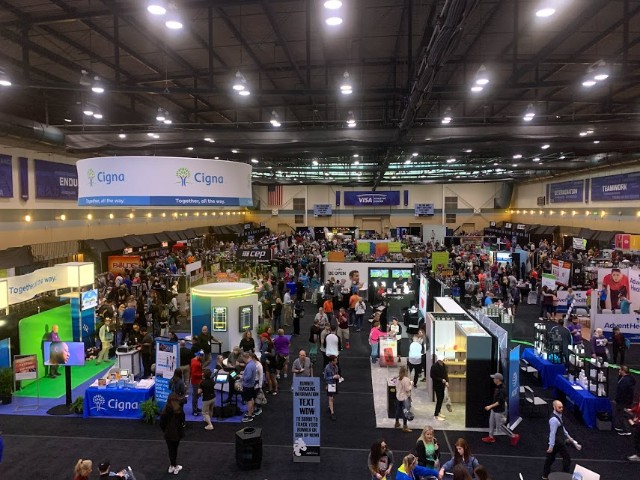 There are tons of vendors! You will find running attire – including fun costumes or prints, running fuel, recovery products, and even get the chance to meet and talk with Jeff Galloway! Jeff Galloway is the official runDisney training consultant!
With his run-walk-run training program you will be able to train and finish strong for your race. There are also a select number of pacers (people who help you finish in a certain amount of time) that specifically use his program during these races to get you to that finish line. You will be able to find information about the pacers at the Expo.
Character Greetings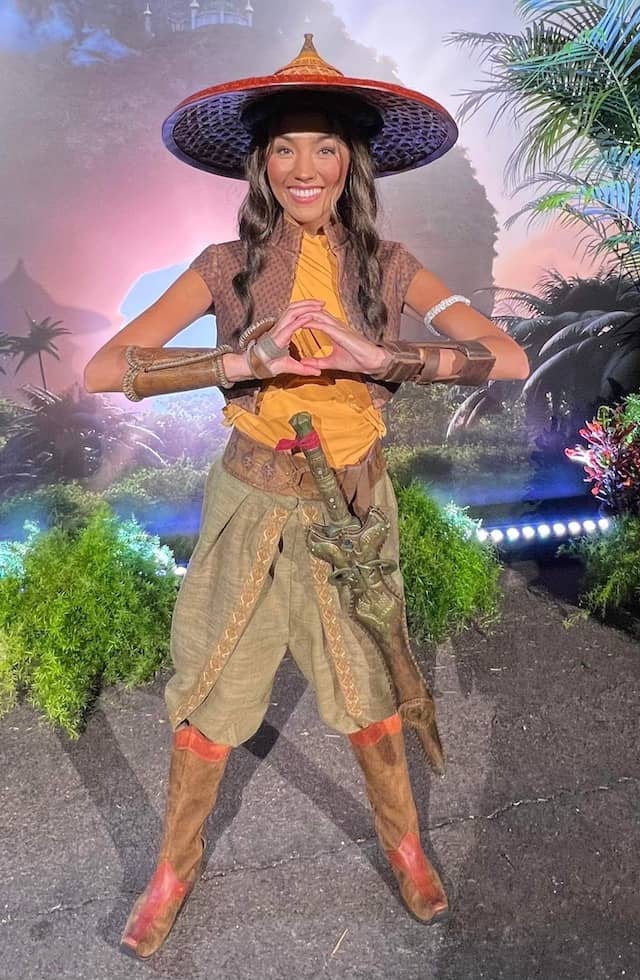 runDisney has brought back characters to the Expo and in the Reunion lot at the races! This is exciting, and I personally love this part.
You can meet some pretty rare characters during runDisney weekends. I got to meet Raya before the 2023 Princess Half Marathon Weekend! Can we say bucket list item checked off?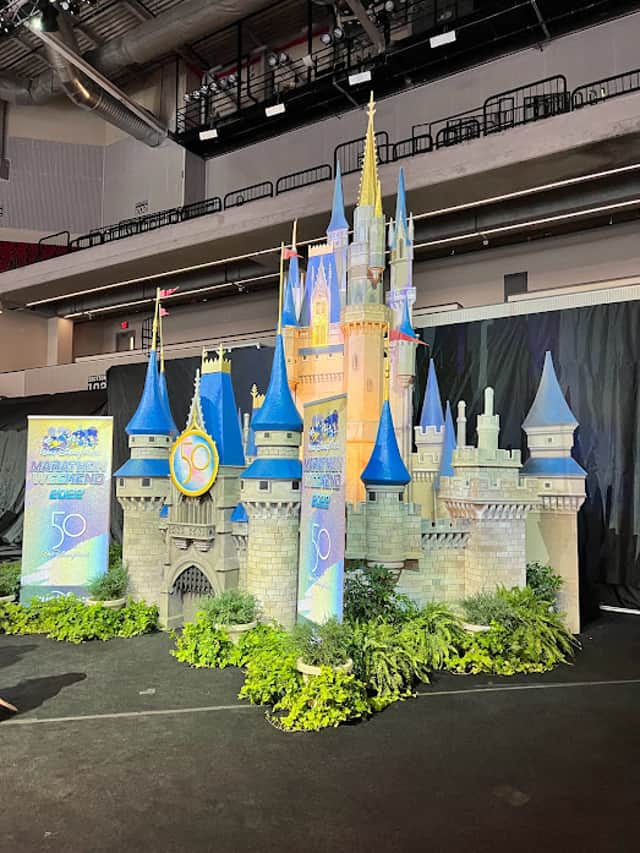 If you are one of the first to enter the Merchandise Shop at the Expo on day one, you will be gone before the characters arrive. The characters are when you exit the Merchandise Shop, and there is usually a couple other photo opportunities there as well.
The characters tend to arrive later in the day. If you go on day two or three, lines are minimal for characters! At the 2022 Wine and Dine Half Marathon Weekend, I met the Genie with less than a five minute wait!
Merchandise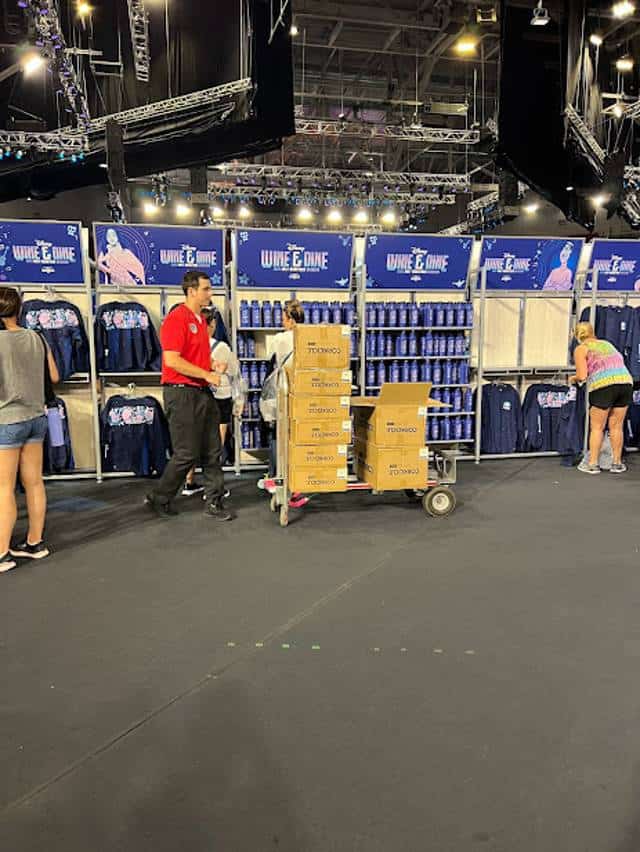 But what about the exclusive merchandise? Yes, you might miss out on some of the race exclusive merchandise, but you will always get your participant shirt. For the 2023 Princess Half Marathon Weekend, there were some items that did sell out quickly. Overall they seemed to do much better with ordering a better supply.
Even if you go to the Merchandise Shop early, you may not get an early enough group. If you are in a late group, things may be picked over anyway. Come up with a back up plan! Check out my post HERE, which has 10 unique souvenirs you won't find at the Expo.
Final Thoughts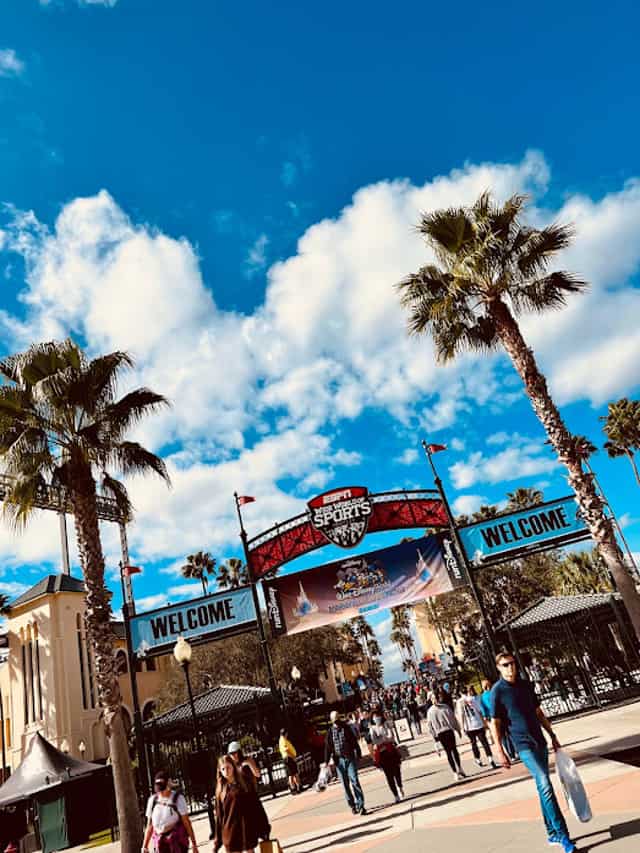 It is an experience to be there with all of the crowds when the Expo first opens. However, be sure to pack your patience. It is so busy, and things can just take that much longer. I have done both of these, and I much prefer going with lesser crowds. You don't feel rushed when talking to vendors, and can take your time seeing what each vendor has to offer.
Another reason I love going later or making a second trip is the Merchandise Shop is so much less crowded and no Virtual Queue is required! You can shop and browse without feeling like people are everywhere. The character greetings are also in this building, and the lines are significantly less on the subsequent days!
There is so much to see and do at the Expo, it is a whole event in itself! If crowds don't bother you, then soak it all. But if you want to really take your time and enjoy everything the Expo has to offer, try a second or later visit.
When do you like to visit the runDisney Health & Fitness Expo? Do you like all the hustle and bustle, or do you enjoy a more laid back experience? Let us know in the comments below, and share this post with a friend who also loves runDisney. Be sure to also check out some of our other posts below.