Have you ever gotten your runDisney photos back to be disappointed that it wasn't the picture you had hoped for? Well I have some helpful tips that will help you get you that amazing runDisney photo!
runDisney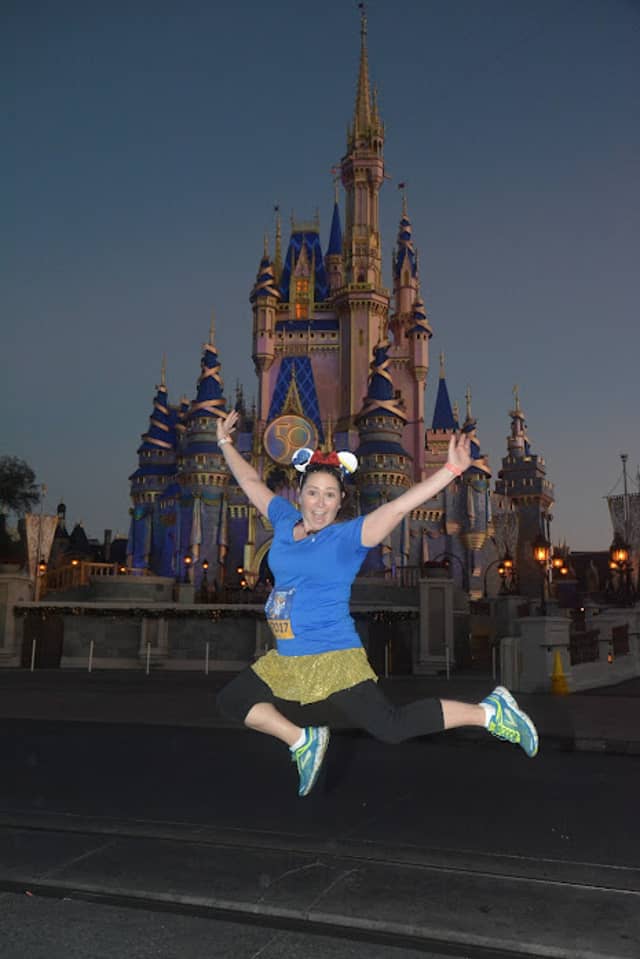 I (Heather) love runDisney races! I have a passion for running and adding in my favorite place can't be beat! runDisney puts on some pretty amazing events. Ones that I feel don't come close to other races. I personally look at runDisney events as a victory lap. I wish I was faster because some people can use it as a Boston qualifier.
However, for me it's taking in all the things that runDisney has to offer. I don't run with headphones. I use to, but I feel runDisney has so much entertainment to offer that I don't want to miss it.
Pirate disclaimer: These are all helpful tips, however, they cannot guarantee a perfect photo.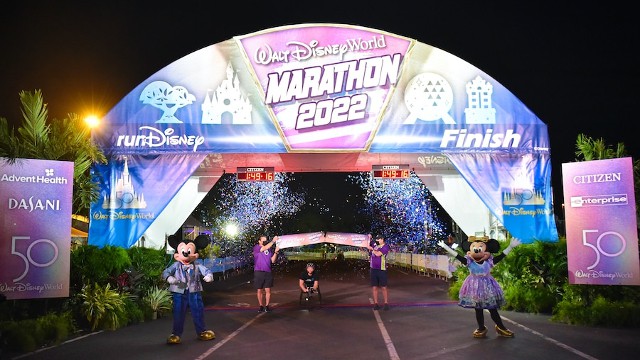 This includes trying to get those race pictures. I have had my fair share of bad race photos. I mean, I got one of me looking at my phone during the Half Marathon during Marathon Weekend.
However, over my several runDisney races I have discovered a few tips and tricks and to help get those special photos! Below, I will give you FIVE tips to help you get your best race photo yet!
Look For The Green Tents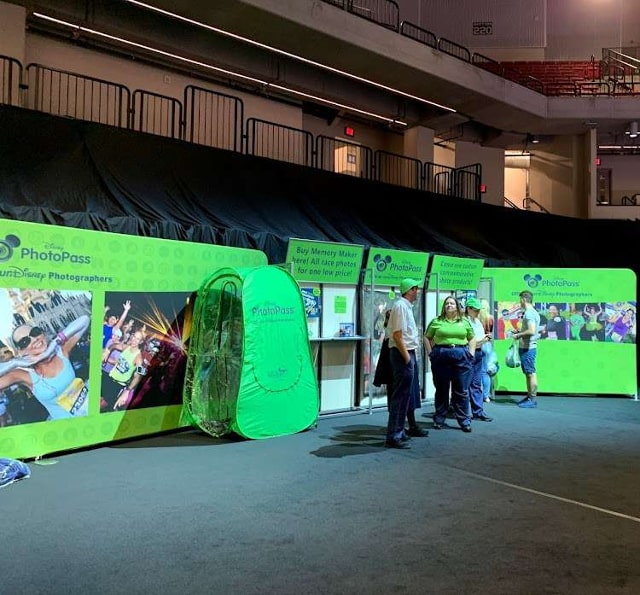 These green pop-up tents are where you will find the PhotoPass Photographers. When you see these it is your sign to SMILE for the camera!
Because you are usually racing in the early morning they also have very bright lights around them. This will help you see them a little better before you are getting your picture taken.
Find A Pocket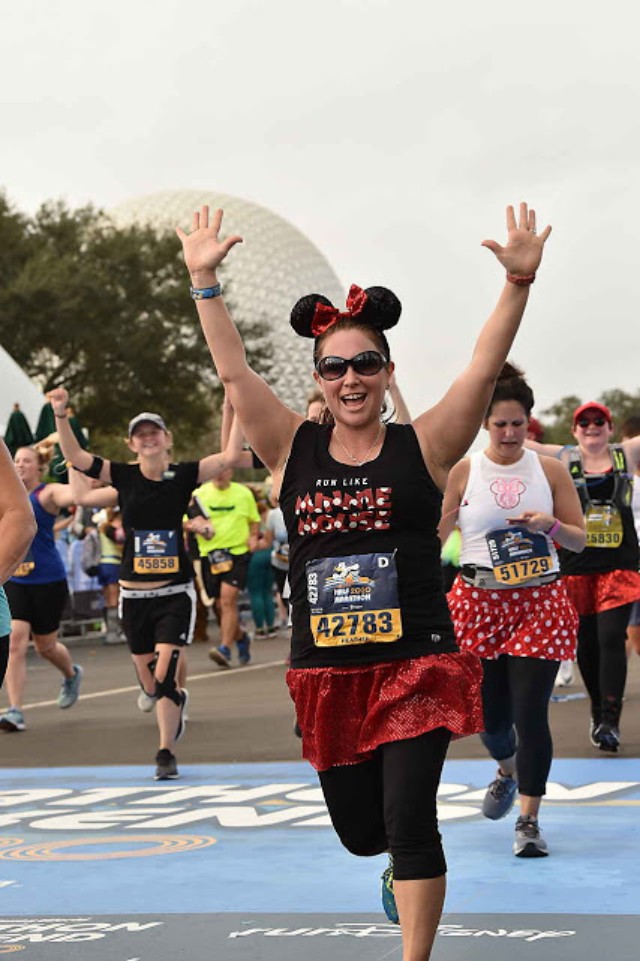 The next thing you will want to do is find open space. Once you see the green tents, try to find an opening. This will give the photographers the best chance of getting a centered picture of you.
Finding that pocket of space will help you make eye contact with the photographer and know you are getting some pictures. If you can't see the camera, it most likely can't see you.
Slow Down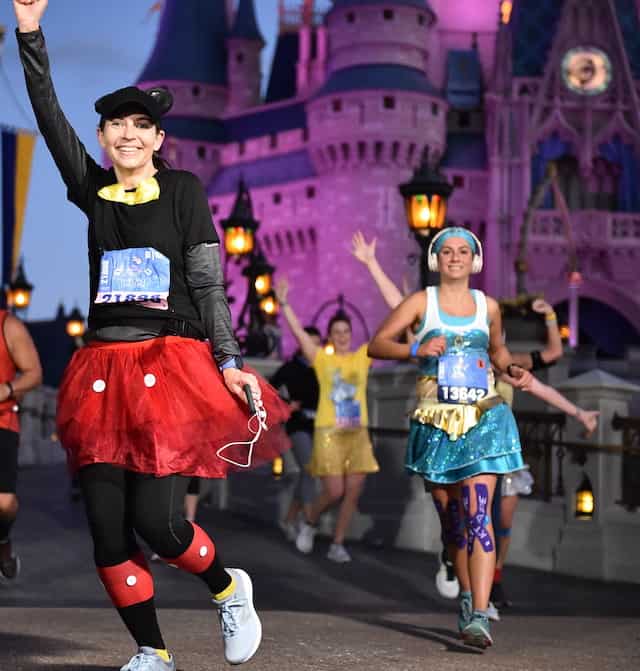 In order to find the open space, you may need to slow down to find space. Most times I find it easier to slow down than speed up to get into a pocket.
BE AWARE of you surroundings! It is important that you don't slow down too abruptly to cause a collision with other runners. This almost happened to me when a runner basically stopped and "pretended to run" to get a picture. I understand why it happened as someone had cut them off prior.
DO NOT CUT OFF OTHER RUNNERS TO GET TO THE CAMERA! People are much more understanding if you slow down versus run in front of them to get your picture. Also, if you are slightly slowing your run you may be able to adjust your space if someone does cut you off. This will hopefully still give you the opportunity to get a picture.
Stick To A Side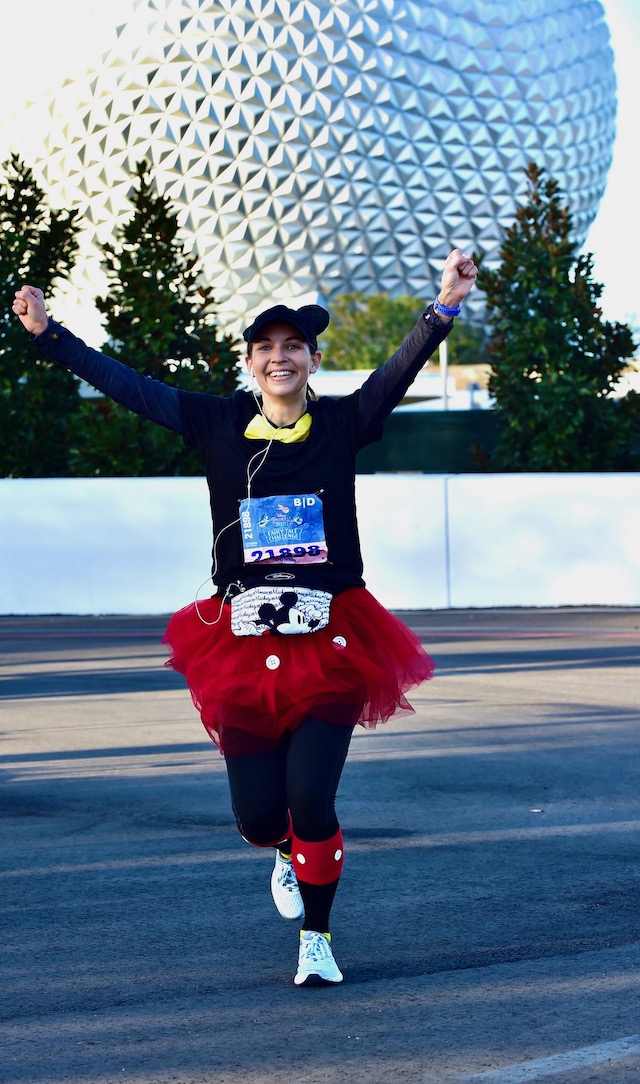 Sometimes the course is narrow, so only a couple of runners can run next to each other. However, some areas, especially the ones in the parks, tend to be much wider. You will find most PhotoPass Photographers in the parks unless they are with a character. Your best location would be to be on the side of the path versus the middle.
The photographers are still able to get pictures of you in the middle, but you have a better chance of an unblocked photo if you are on a side. Be aware that walkers usually walk on the right, so please remember race etiquette when trying to get a good race photo!
Get In Line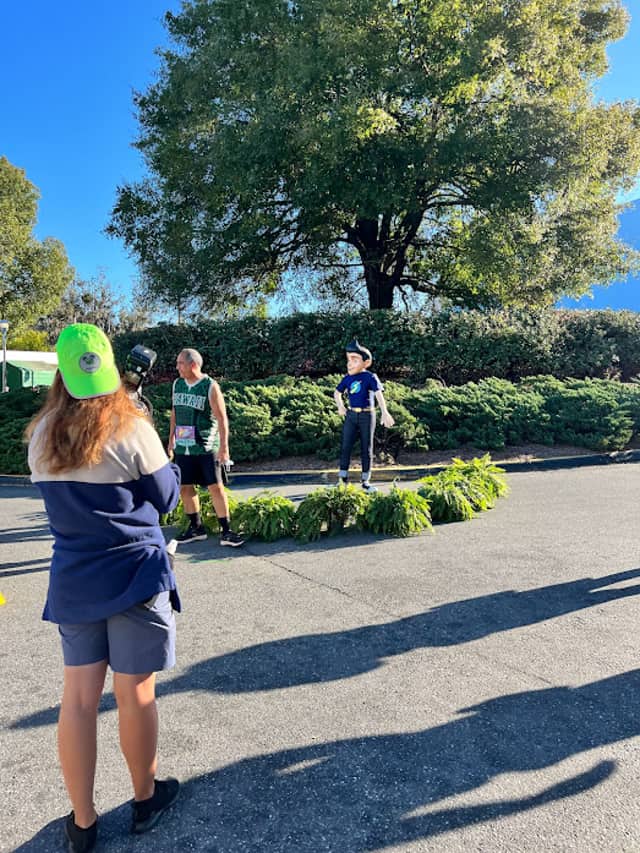 It sounds silly, but if you get into a character line you will definitely get a picture snapped by Disney PhotoPass. Also, this is a still photo, so the chances of a better picture greatly increase.
During Marathon Weekend and Princess Half Marathon Weekend some runners have the opportunity to race through Cinderella Castle. The Half Marathons and the Full Marathon get to do this. After running through Cinderella Castle, runners have the opportunity to get in line and take another picture in front of the Castle. During the Half Marathon at Marathon Weekend they had FIVE photographers taking these pictures. This made the lines move quickly!
This is a MUST do for me. You can also get that perfect jump shot! Let the photographer know you want a regular picture and a jump shot and they will count you out. Also, don't be discouraged if your jump shot doesn't come out well, my first race trying for a jump picture was awful. I am very proud of my second attempt. You can see that at the top of this post.
Smile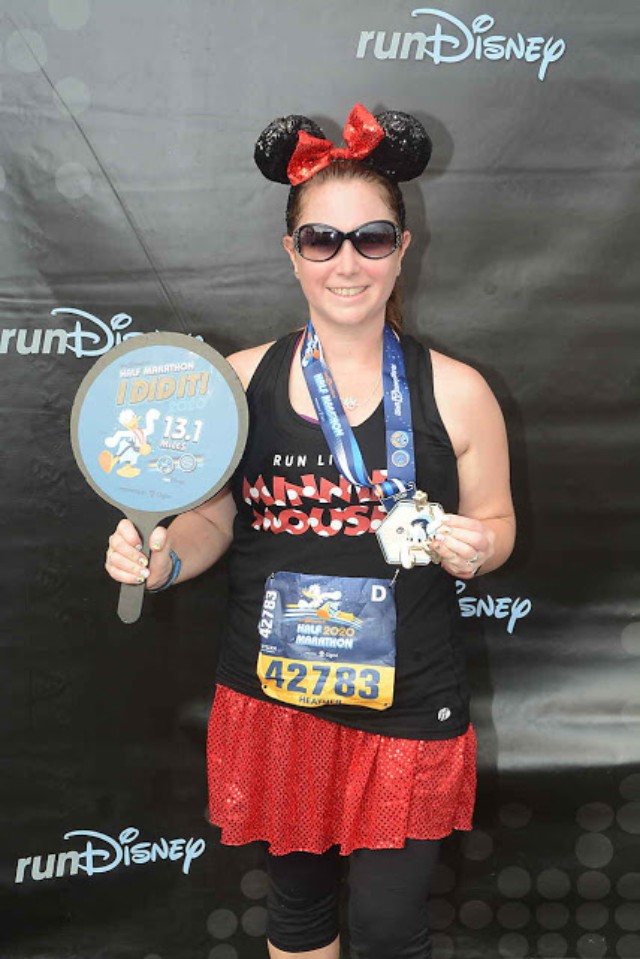 Yes, you counted that right. I added in a sixth. As much as we try to, sometimes that camera catches that look of exhaustion. I am definitely one who puts on the face as if I just won a million dollars when I see that camera! That smile is really going to give you the best pictures.
Even when you are struggling to put one foot in front of the other, remember how far you have come. All the training miles you have put in! You are amazing and smile while you celebrate this amazing accomplishment!
I know that I can't guarantee a great race picture, but I hope that these tips help you get an amazing race photo. Happy running and I hope to see you on the course! Keep running and making those Magical Running Memories!
Do you find these tips helpful? Any other tips you would recommend? Let us know on the Kenny the Pirate Facebook page. Don't forget to join the KtP crew page, too!