Do you or someone you travel with love peanut butter? Here is a list of treats to enjoy.
Peanut Butter Lovers Unite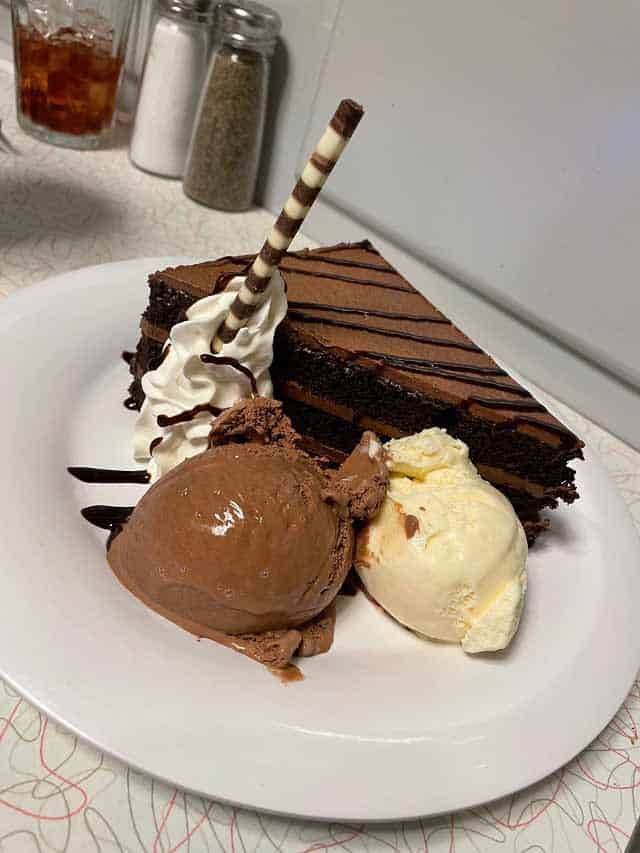 Walt Disney World truly has something for everyone with every preference and need. If you are a person who loves peanut butter, we have great news! Walt Disney World is chock full of delicious treats that are up your alley.
From cupcakes and ice cream to brownies and fudge, there is a hearty range of delicious items to indulge in. Here is a rundown of the 5 best of the best peanut butter treats and where to go to find them.
The No Way Jose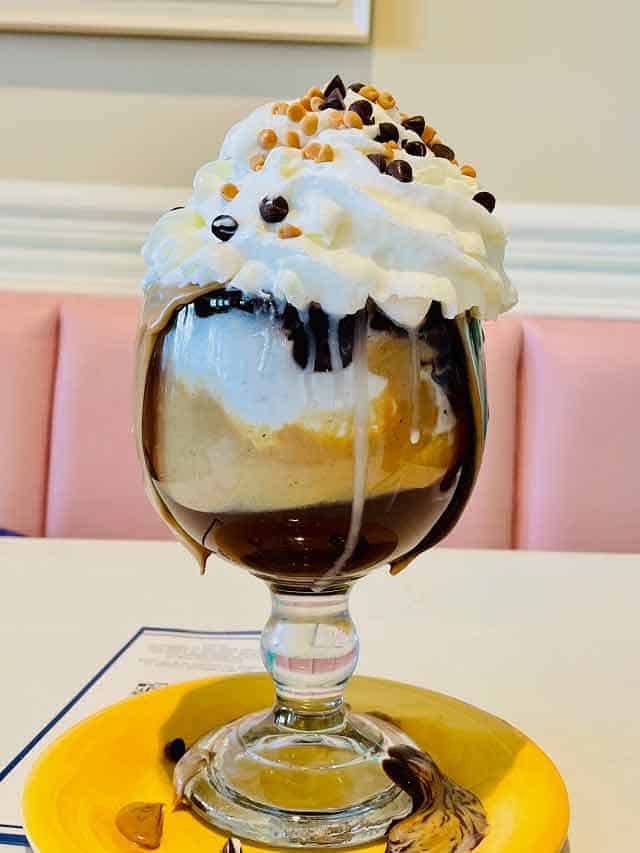 We may as well start with the No Way Jose. If you know, you know, and many of you know. This is one Disney World treat that those in the know probably find themselves craving at random times during the day, particularly when they are not at Disney.
The No Way Jose is an ice cream sundae made with scoops of chocolate and vanilla ice cream. It is topped with chocolate and peanut butter sauce and clouds of whipped cream. Then, it is sprinkled with chocolate chips and peanut butter morsels. A cherry tops it off. It is an ample serving, and it is certainly sharable.
You can find this delicious treat at Beaches & Cream Soda Shop. This table service restaurant is located at Disney's Beach Club Resort. It is a tough Advanced Dining Reservation to grab, so if you would like to dine there, you need to make it a priority on your reservation day.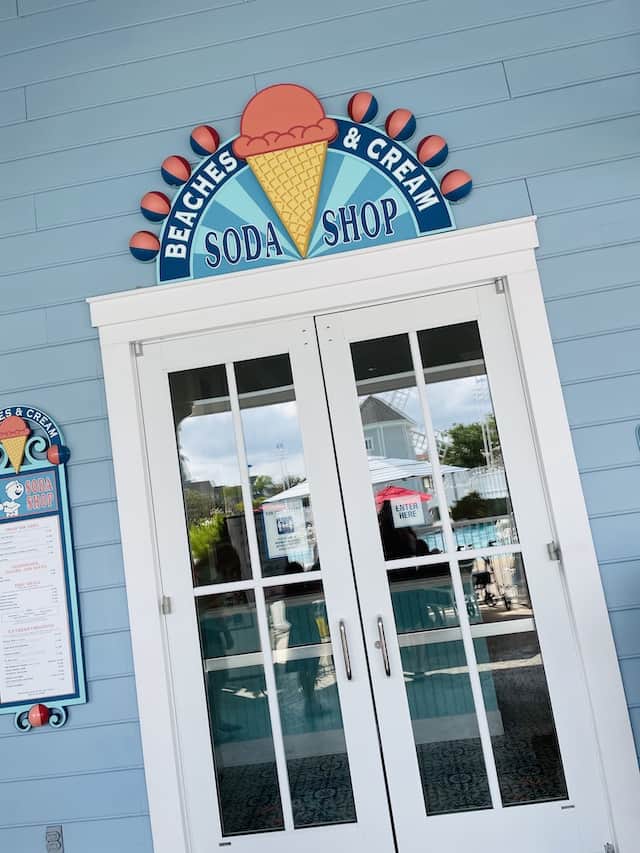 Beaches & Cream is relatively easy to get to if you are staying at an Epcot area resort or any Skyliner Resort. It is also easy to get there if you are visiting Epcot. Simply exit through International Gateway and head to the Beach Club. You will be there in a few minutes.
While the Kitchen Sink gets a lot of attention for its show quality, it is the No way Jose that is truly the star of the show. It is delicious, primarily because of that glorious peanut butter sauce. When you order, do not be afraid to ask for extra sauce. I (Katie) always do. In fact, when my husband orders one for us to share, he asks for an "unhealthy amount of peanut butter." The servers seem to understand the assignment when that happens.
Thundering Surf Peanut Butter and Chocolate Sundae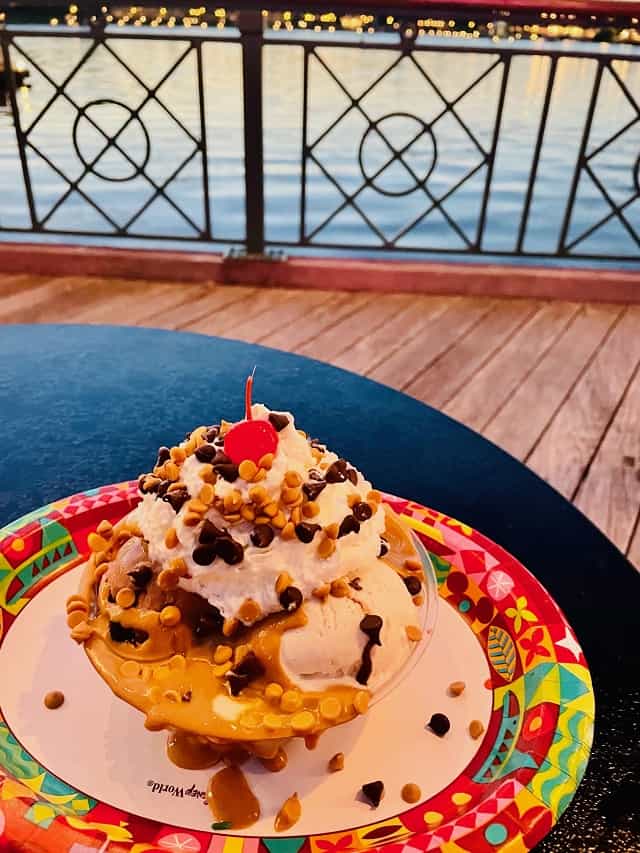 If you cannot grab a reservation at Beaches & Cream, do not fret. Your peanut butter dreams can still come true. Just steps away from Beaches & Cream, the Boardwalk dishes up a similar ice cream treat that is one of Walt Disney World's best-kept secrets.
Boardwalk Ice Cream is the quick service alternative to Beaches & Cream. Since it is a quick service location, you do not need a reservation to get ice cream there. And like Beaches & Cream, it is easy to get to by Skyliner from a Skyliner resort or on foot if you are in an Epcot area resort or in Epcot itself.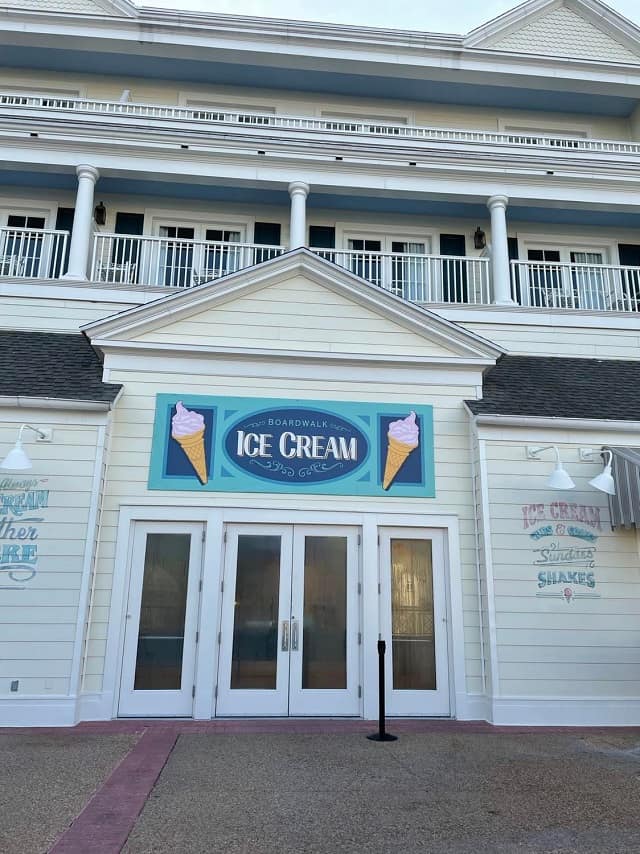 Even better, Boardwalk Ice Cream serves a treat that is almost identical to the No Way Jose. It is called the Thundering Surf Peanut Butter and Chocolate Sundae. While the name is not as catchy, it is equally as delicious. This Sundae is described as "a peanut butter and hot fudge delight featuring chocolate and vanilla ice cream, peanut butter and chocolate morsels, whipped cream, and a cherry." Did you know that the No Way Jose has an identical menu description?
Aside from the name, the only difference is that while the No Way Jose is served in a glass dish, the Thundering Surf Peanut Butter and Chocolate Sunday comes in a waffle cone bowl and a paper dish. That is it. You can still request extra peanut butter, and it is still large enough to share (unless you don't want to share, in which case, we will never judge you).
The Nyala Brownie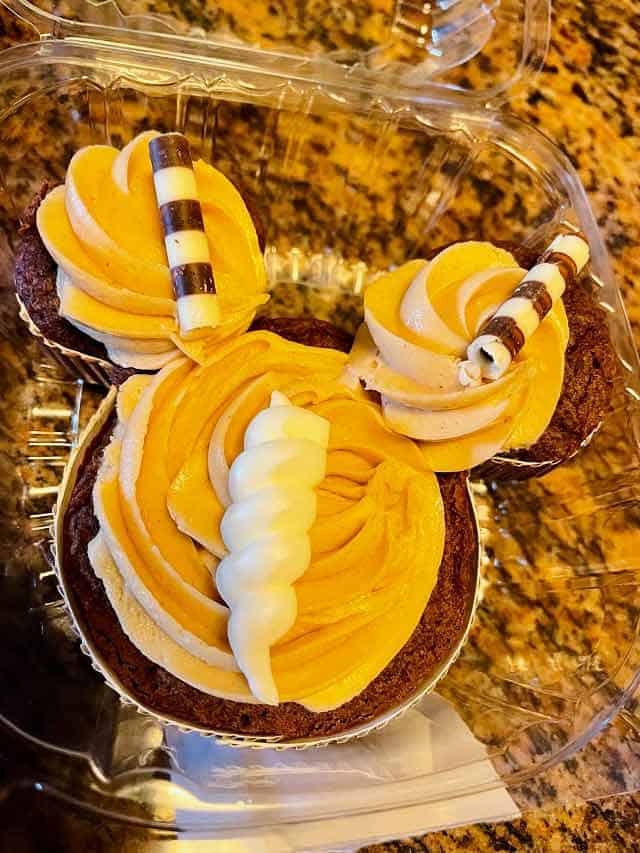 Next on the list is possibly my very favorite thing on the planet. The Nyala Brownie is one special treat! It is a Mickey-shaped brownie with peanut butter buttercream and a vanilla buttercream stripe. Y'all. That peanut butter buttercream is like nothing else on earth. It is so delicious and pairs beautifully with the brownie, and the vanilla cuts the richness just enough.
The only trouble with this brownie is that it is tough to get. It is sold at the Mara, the quick service restaurant at Disney's Animal Kingdom Lodge, more specifically in Jambo House. This is also home to Disney's beloved Zebra Domes.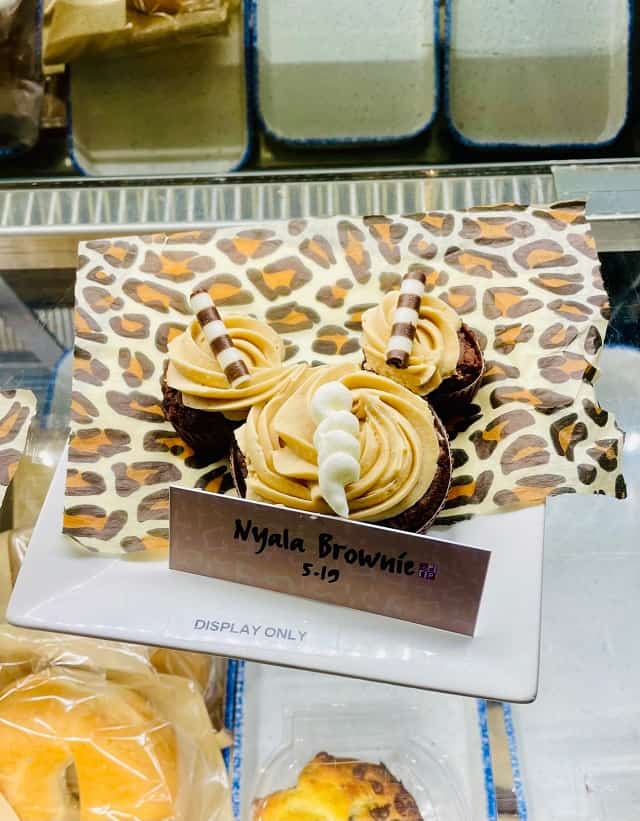 Unless you are staying at Disney's Animal Kingdom Lodge (which we here at the KtP writing Crew highly recommend), there is no easy way to get to The Mara. You can take a bus there from one of the Disney theme parks or from Disney Springs. Otherwise, driving yourself or taking a rideshare service is the only way to get there.
Fortunately, there is plenty to see and enjoy at Animal Kingdom Lodge. So if you were to decide you need to go on a brownie run, you could also have a nice meal at Jiko, Sanaa, or Boma. Or, you could simply enjoy the beautiful animals on the savanna.
The Bullseye Cupcake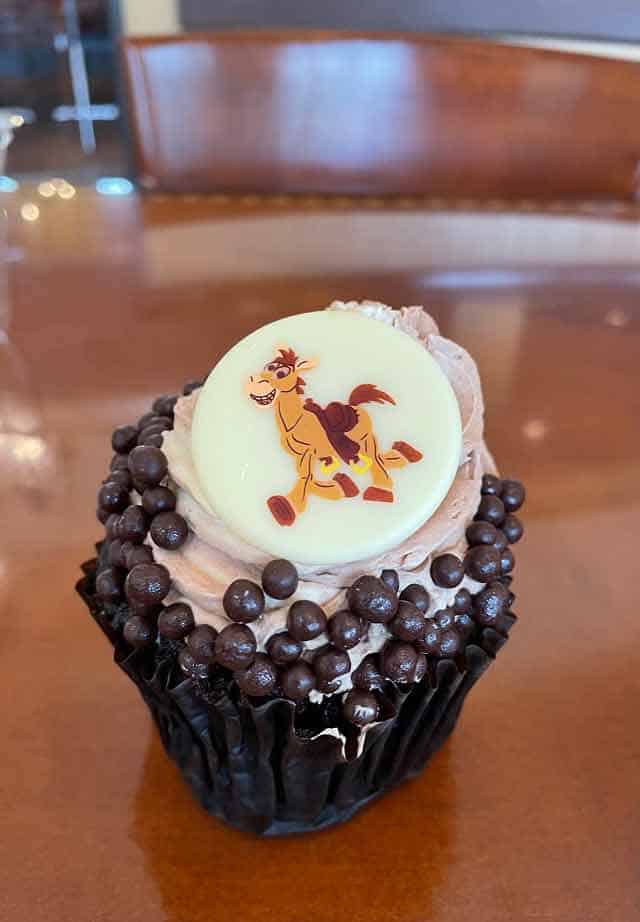 I do not normally like Disney cupcakes. Often, they are too sugary and cloyingly sweet, even for me, someone who loves sugar. But this is not so with the Bullseye Cupcake. I find this Toy-Story-themed dessert to be the very best cupcake in all of Walt Disney World.
The Bullseye Cupcake is described as a chocolate cupcake filled with peanut butter mousse, topped with chocolate and peanut butter buttercream, with a bullseye white chocolate coin. Bullseye, of course, is the Horse from the Toy Story film franchise. It also has crispy chocolate pearls on top.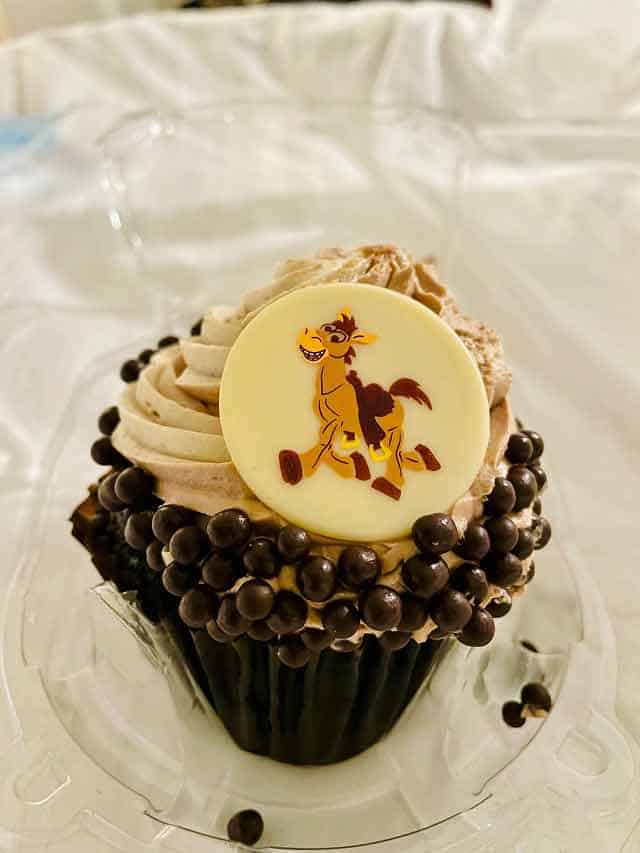 The bitterness of the chocolate and the sweet lightness of the peanut butter buttercream come together with that delicious, rich peanut butter mousse to create something dreams are made of. This is one satisfying dessert.
It is sold exclusively at the Artist's Palette at Disney's Saratoga Springs Resort. Saratoga Springs, like Animal Kingdom Lodge, is accessible by bus. However, there is another little trick for getting there if you really want a cupcake. If you happen to be in Disney Springs, you can hop on a boat to Saratoga Springs.
It will take you very near the main lobby and the building where Artist's Palette is. You can grab a cupcake and hop right back on the boat, or you can take a bus to the parks from there if you like. It is still not super easily accessible, but it's not impossible either.
Chocolate Peanut Butter Shake Hack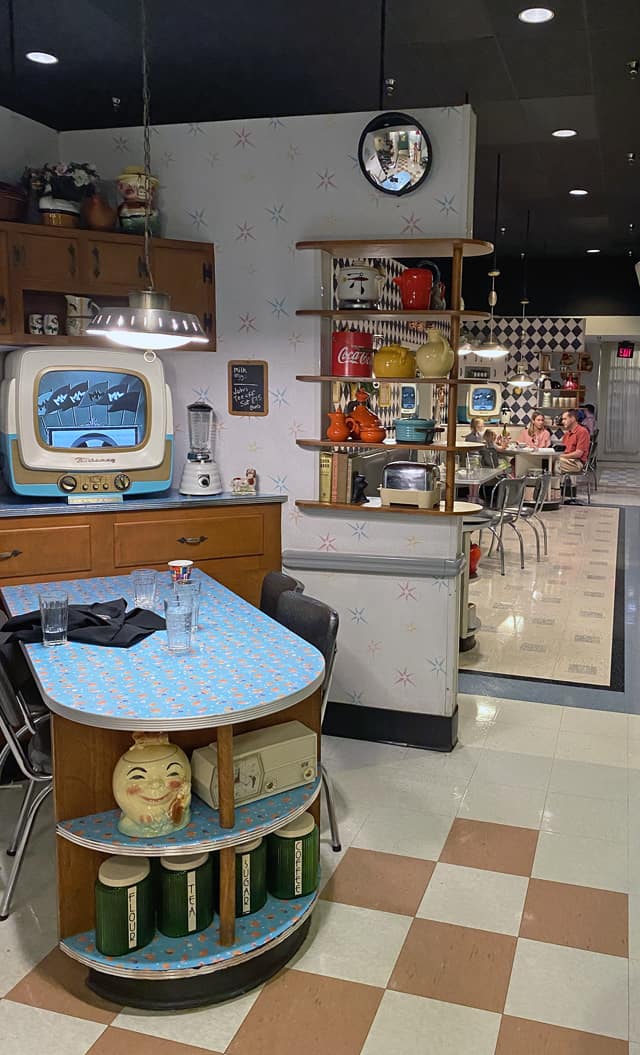 The fifth peanut butter delight that I would like to showcase for you is not one you will find on any menu in Walt Disney World. However, you can usually order it at 50's Prime Time Cafe in Disney's Hollywood Studios.
Let me back up. There IS a delicious Peanut Butter & Jelly shake at 50's Prime Time Cafe. It is unique, and it is certainly something you will want to try if you prefer a peanut butter and fruit combo to peanut butter and chocolate. You can check out a recipe for this shake right here.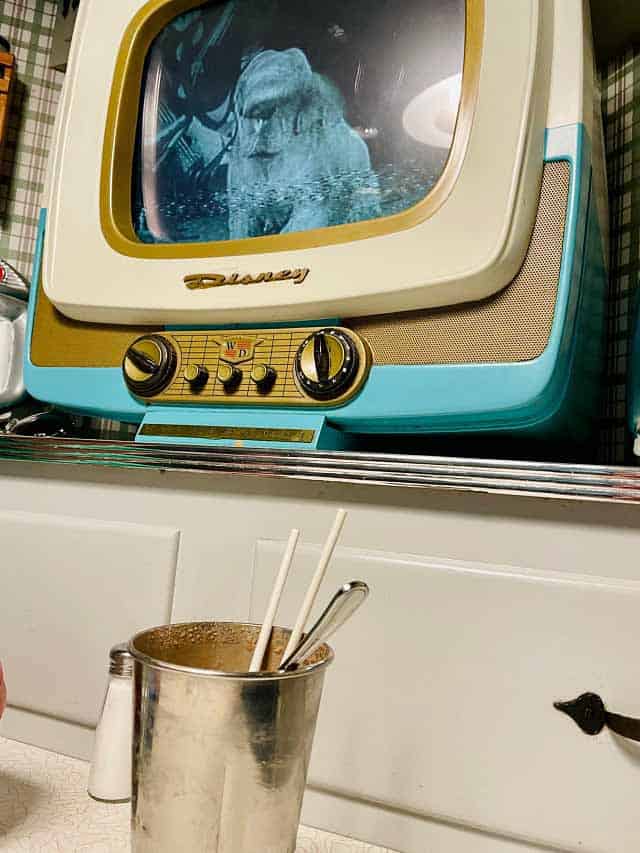 But, if you have a hankering for chocolate with peanut butter, you can ask for this shake with chocolate instead of jelly. I have yet to have a server say no. It is my go-to meal at 50's Prime Time Cafe. Did I say meal? I meant drink-of course.
It is incredibly hard to photograph a shake in a silver cup. It is better than it looks, I promise. Rich, creamy, and oh so peanut buttery, this is something I crave when I am not in Walt Disney World, and it is something that no other place does quite the same way.
Final Thoughts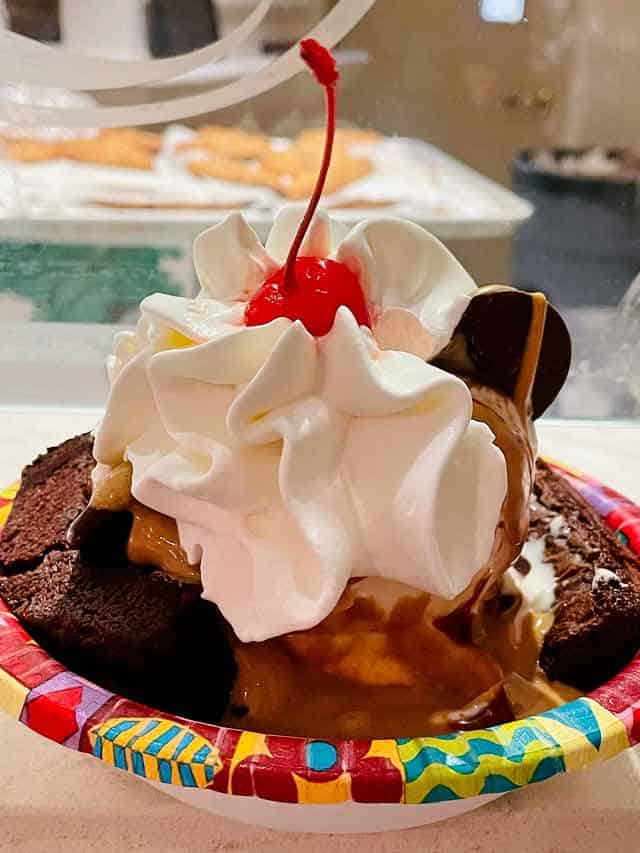 Of course, there are many other peanut butter bites to be had at Walt Disney World. These are just the tip of the iceberg.
Don't forget that you can ask for that fabulous peanut butter sauce at places like Plaza Ice Cream Parlor and the Plaza Restaurant in Magic Kingdom too even though it isn't always listed. They might just have it!
What are your favorite peanut butter treats in Walt Disney World? Have you had a chance to try any of these? Let us know in the comments below or on our Facebook page. Or, keep the conversation going and share them with us in our crew, too!