Magic Kingdom is the most popular theme park in the entire world. However, an unfortunate incident unfolded today causing guests to evacuate one of the restaurants.
Cinderella's Royal Table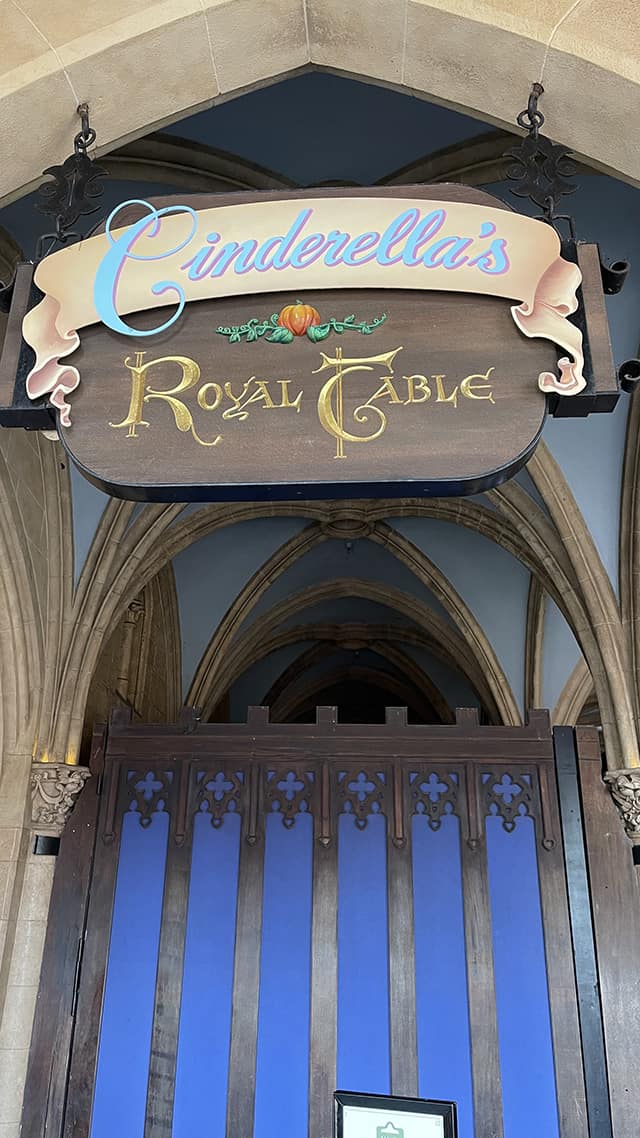 Cinderella's Royal Table is one of the most expensive and most sought-after experiences in all of Disney World. After all, where can else can you dine inside a castle? Guests enjoy a royal banquet with delicious main courses such as roasted chicken, beef tenderloin and the catch of the day.
Dining at Cinderella's Royal Table is a magical experience.
After walking up the winding stone staircase, you come to the main dining room. You'll feel like you've stepped into a castle with the red and purple velvet plush tapestries and light sparkling through stained-glass castle windows. Window seats also overlook the back of Cinderella Castle. A few years ago, I (Susan) went there for my birthday and really enjoyed seeing Fantasyland.
Modified Experience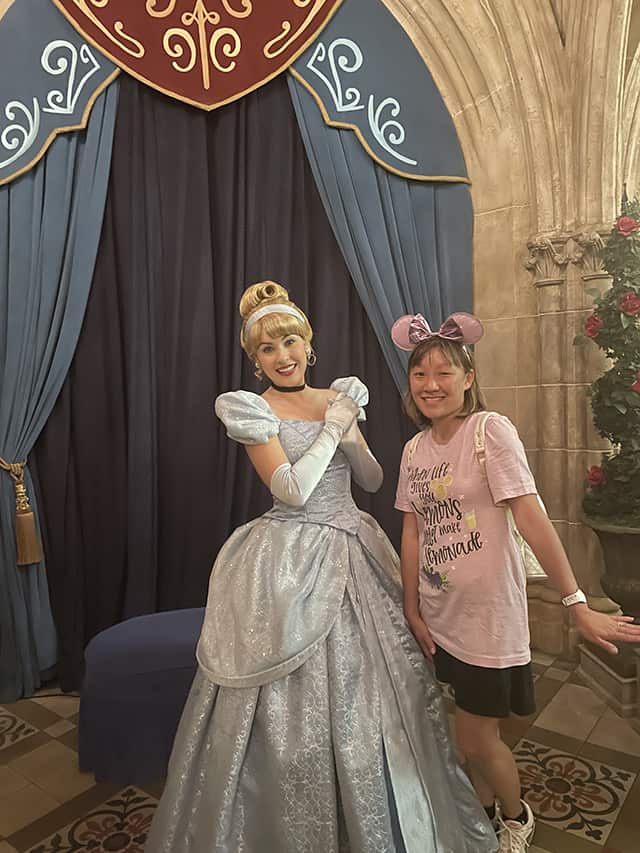 The dining experience has changed significantly since the parks reopened after the pandemic. Guests can no longer meet with princesses like before, but one thing that has recently changed is that they can meet Cinderella! Take a look at Maggie's review of this experience HERE.
To read a review of what the dining experience was like before this recent change, take a look at Monica's post HERE.
Evacuation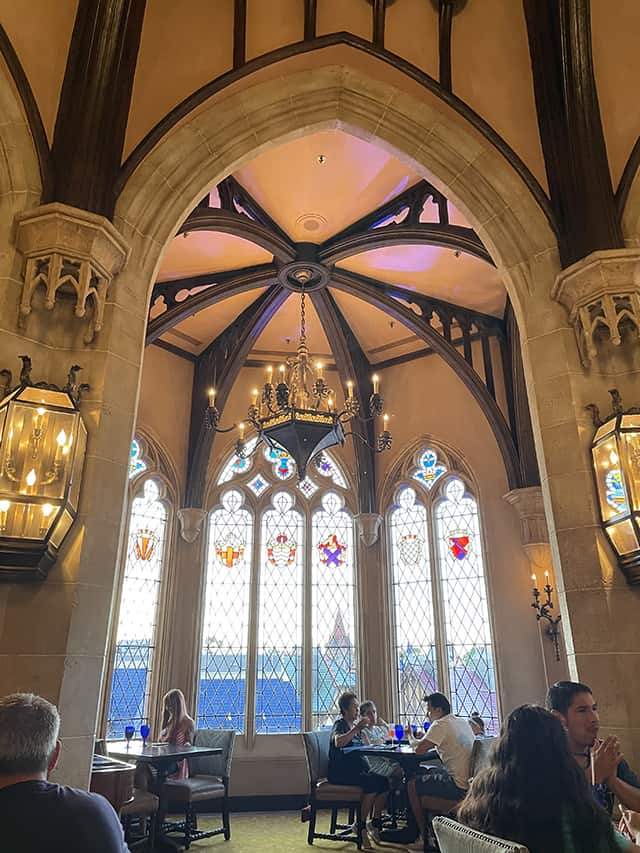 The week of Thanksgiving is one of the busiest of the year. We reported wait times, Genie+ and Individual Lightning Lane pricing this week. You certainly need a lot of patience and a good touring strategy.
What happens if your royal dining experience gets interrupted? That happened this afternoon. Guests report that they were evacuated from Cinderella's Royal Table!
Shortly after that guests were allowed back into the restaurant to finish their meals. Cast Members told guests that the fire alarm is sensitive to smoking food. Whoopsie!
Guests were evacuated from Cinderella's Royal Table today.
Have you experienced an evacuation at a Disney restaurant or attraction? If so, what happened? Please share your thoughts in the comments below or on our Facebook page.