Beaches and Cream is an "old fashioned soda shop" located at Disney's Beach Club Resort. At first glance, this restaurant might not seem like anything special, but there is so much more to this restaurant then you might think! Read more for our photos, review, and thoughts on whether this restaurant is worth a visit on your next trip!
The Basics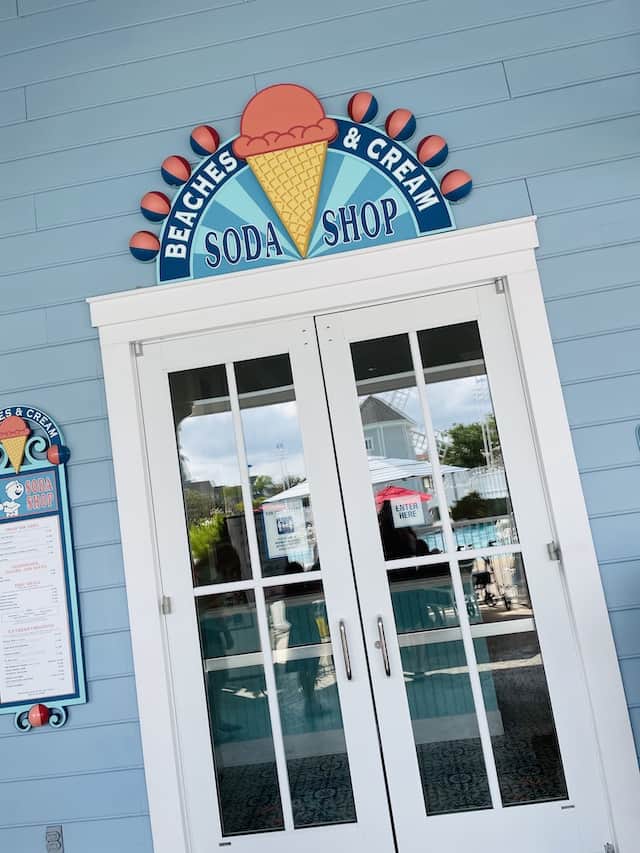 Are you in the mood for a walk down memory lane? Try Disney's Beaches and Cream Soda Shop, complete with flavored sodas, malted milkshakes and even a classic jukebox!
Beaches and Cream Soda Shop is located at Disney's Beach Club Resort. The entrance is right across from Stormalong Bay, which is the feature pool for the Yacht and Beach Clubs.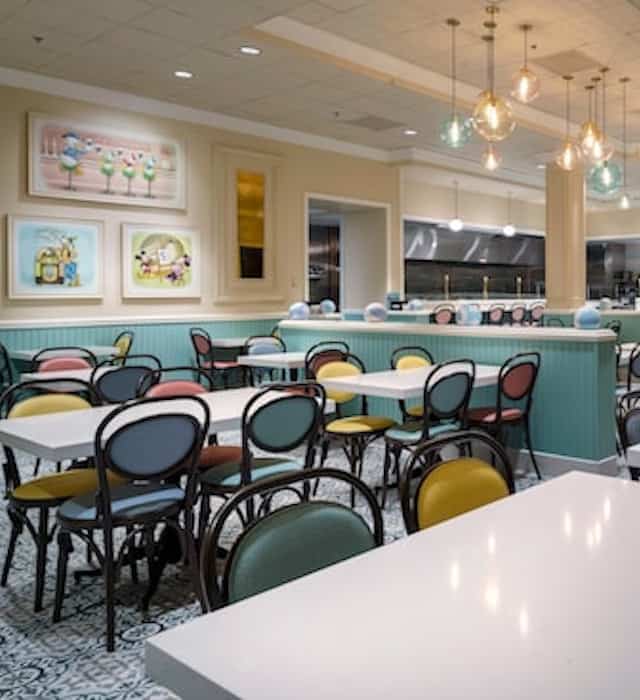 As a side note, I highly recommend a stay at either of these resorts for use of Stormalong Bay alone! It is an incredible pool and should definitely not be missed!
Getting to Beaches and Cream can be a bit of a challenge, but I promise you it will be worth it! If you can get on the Skyliner, you can exit at Epcot and walk over to the Beach Club from there. The walk should take no more than 10 minutes. You can also take a Friendship boat, which will drop you off right at the Yacht and Beach Club.
The restaurant hours can vary, and Beaches and Cream only serves lunch and dinner. They are typically open from 11 am to 11 pm, but you should double check for your specific date since hours can change.
If you're interested in dining here, I highly suggest booking reservations right at the 60 day mark! I had a hard time finding reservations, and I had to keep trying every day until I finally snagged one! This restaurant is very popular and reservations go quickly!
Atmosphere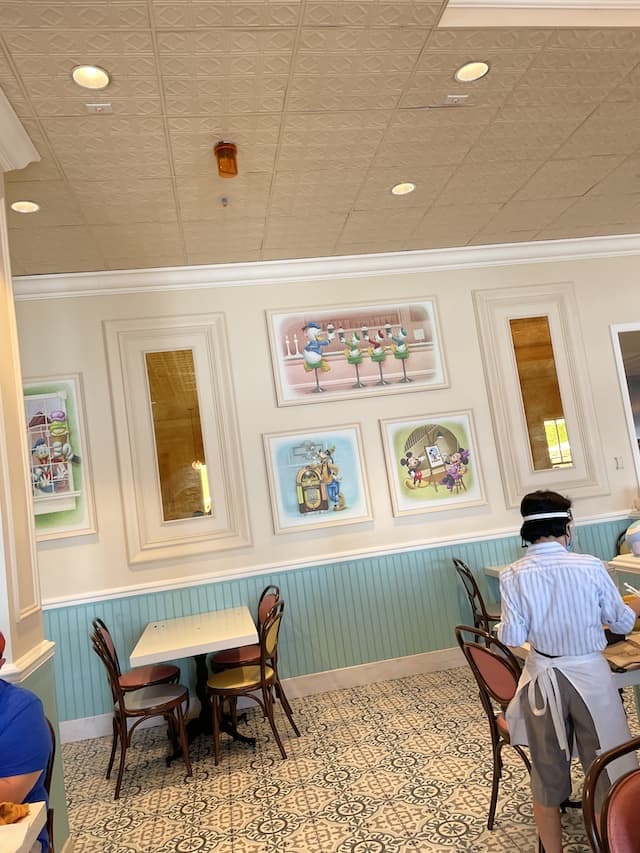 The restaurant is advertised as an "old fashioned soda shop" and that is probably the best description there is for this fun table service restaurant.
The restaurant itself is very small, but it is decorated as a beach themed soda shop.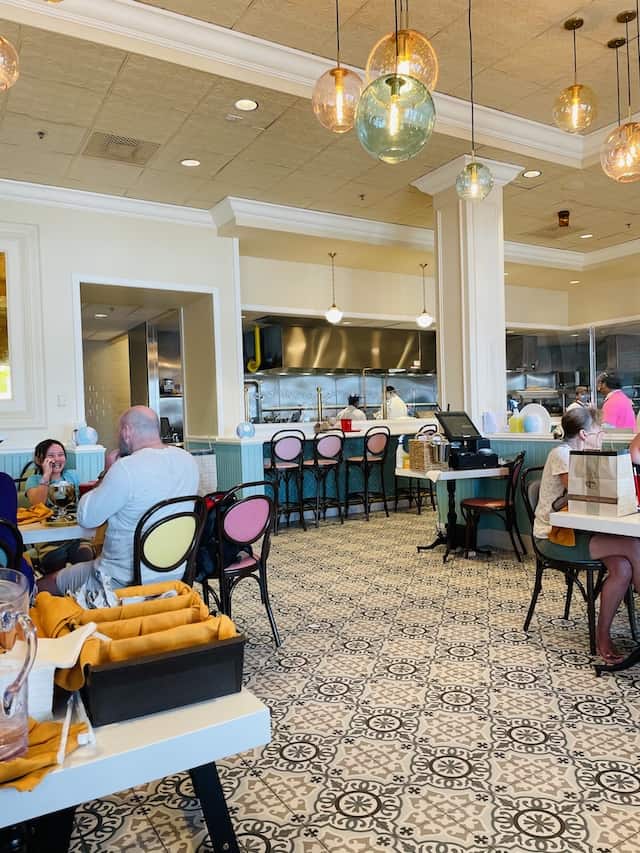 There is even an old fashioned jukebox! When we dined, we were not allowed to use the jukebox due to COVID restrictions. I am looking forward to going back and picking out my favorite song someday soon!
My family loved the casual setting and the beachy feel in Beaches and Cream! I especially loved the art hanging on the wall-all of my favorite Disney characters enjoying some delicious ice cream!
Food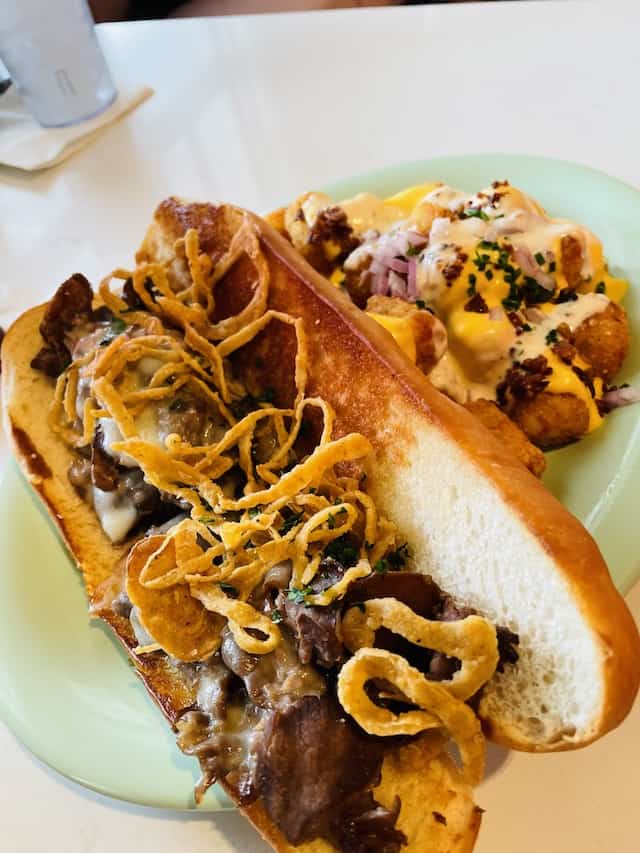 We had no idea what to expect with the food here at Beaches and Cream since they are known for their fantastic ice cream creations. So I'll be honest: we really went for the ice cream.
However, we found the food was absolutely incredible!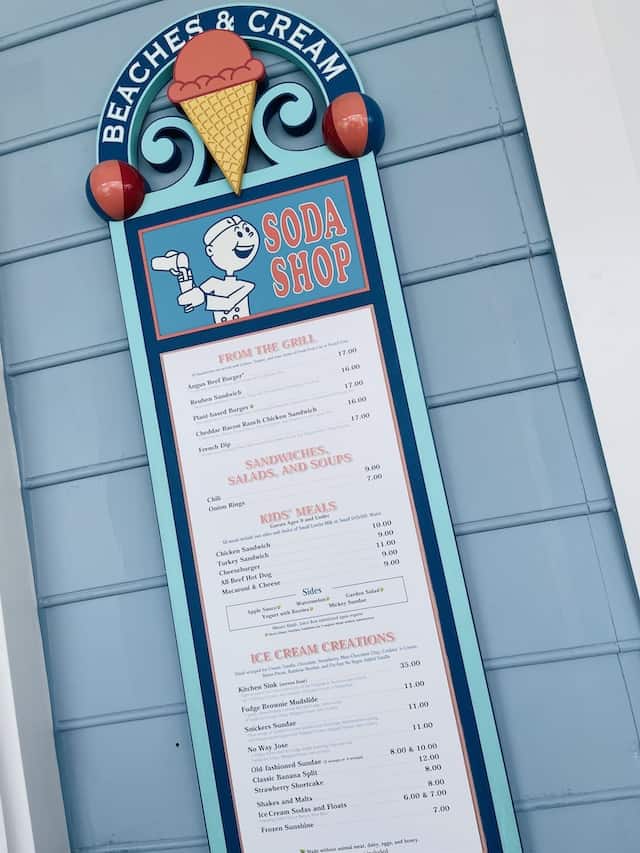 The menu is very kid friendly, and the adult offerings have something for everyone!
We loved the food so much here, we actually made a second visit for lunch on another day of our trip when we were lucky enough to score a walk up reservation!
Most of the entrees come with side of choice, either included or for an upcharge. The side offerings are french fries, potato tots, onion rings, chilli cheese tots, or cheese and bacon tots.
We tried the Cheddar-Bacon-Ranch Chicken sandwich on our first visit. The menu lists this to include "sauteed onion, lettuce, and tomato on a multigrain bun."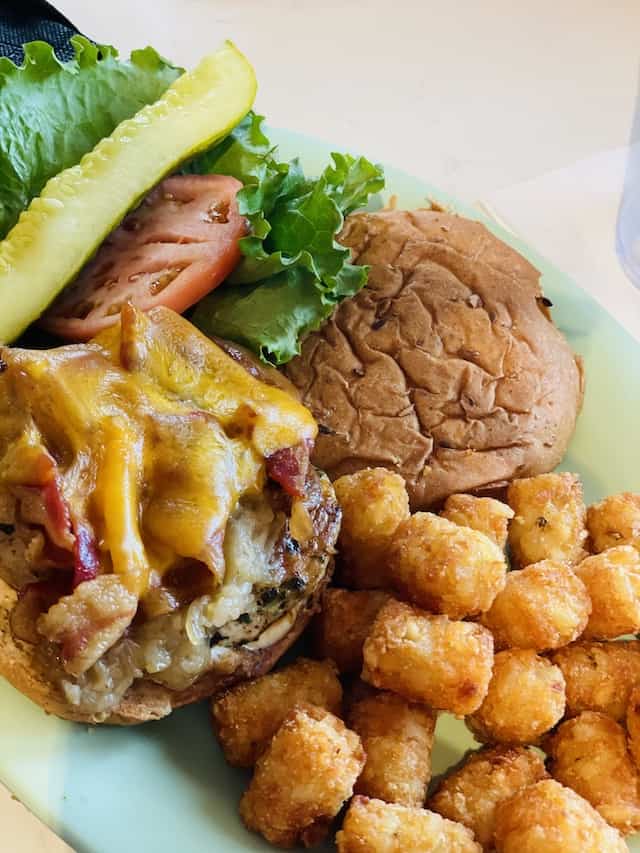 I do not recommend this sandwich. It was incredibly messy with the ranch dripping everywhere, and it overall lacked flavor. However, the potato tots were fantastic!
The biggest hit with my family was the French Dip Sandwich. We loved this one so much that we actually all ordered it on our second return trip!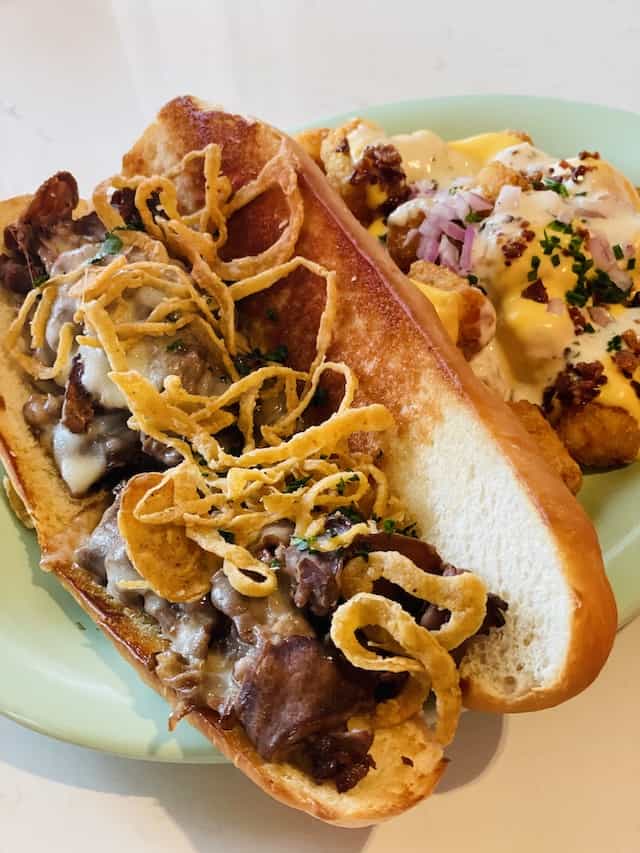 The menu description for this one is "toasted French roll served with thinly-sliced roast beef, Swiss, and Au Jus topped with crispy fried onions."
Oh my goodness this was amazing. The roast beef was sliced just right, and the au jus tasted exactly like French onion soup. The crispy onions topped it off with a little crunch!
And check out those loaded tots! Those were the cheese and bacon tots. All I can say is they were a cheesy-bacony wonder!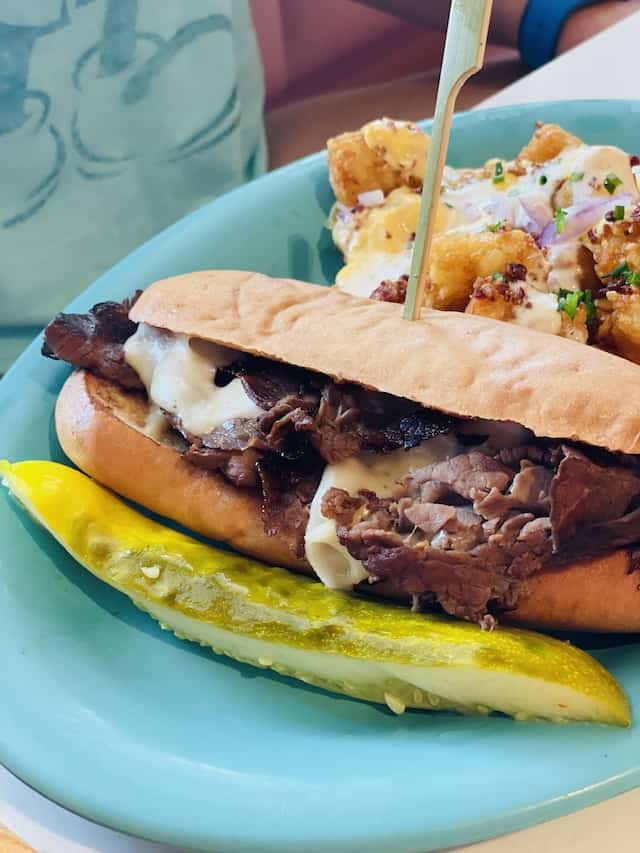 They even have a gluten free option for this sandwich that does not include the crispy fried onions. This got rave reviews from our gluten free diner!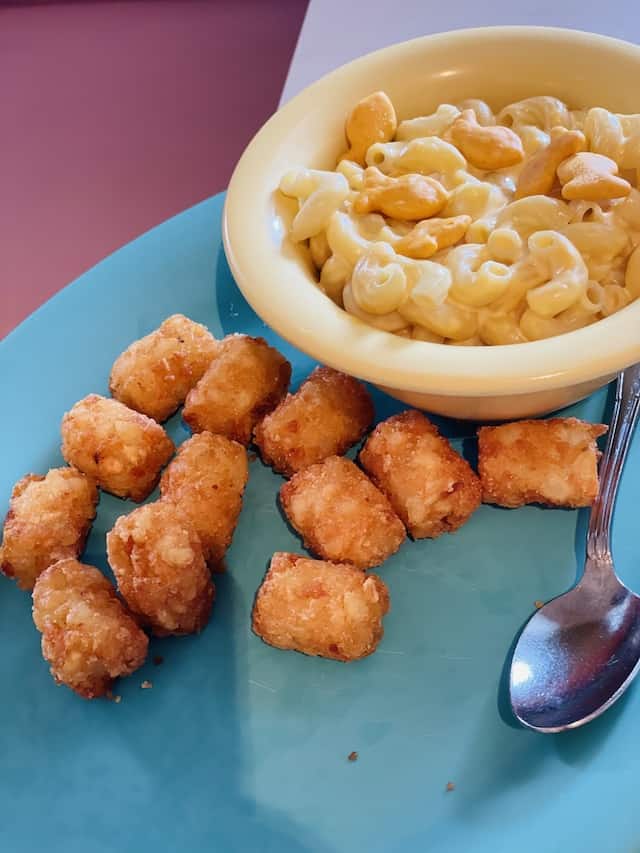 The kids meal of choice on this visit was the macaroni & cheese. The macaroni and cheese was so creamy and delicious! Our littlest diners loved it. They were not fans of the goldfish topping, however.
Dessert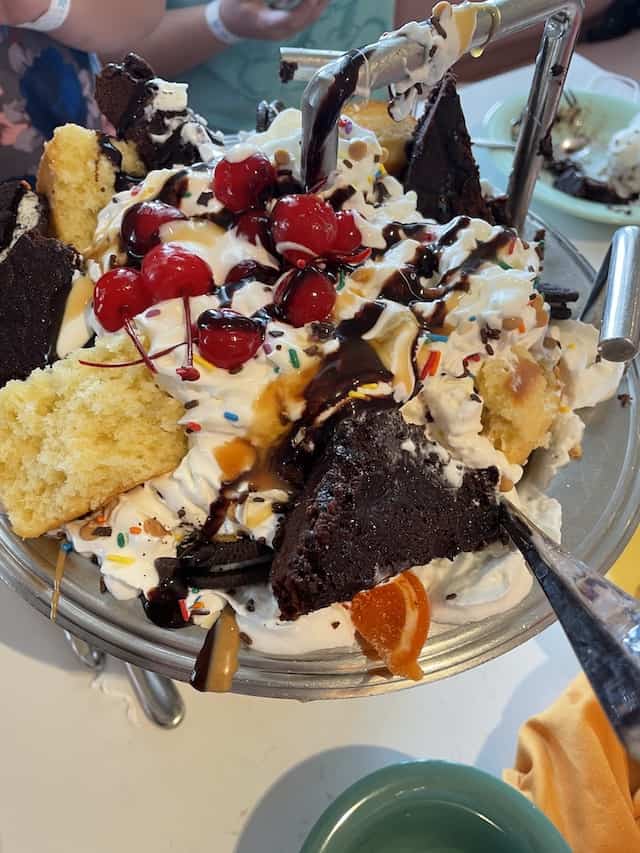 So, you probably remember we came for the dessert but loved our meal right? Well, by the time we got to dessert, we were really too stuffed for it.
But we had to try the famous (or infamous?) Kitchen Sink.
The menu lists this dessert as "scoops of vanilla, chocolate, strawberry, cookies and cream, and mint chocolate chips smothered in every topping we have." What they fail to mention but was listed on the menu board outside the restaurant is that they also use "AN ENTIRE CAN OF WHIPPED CREAM!"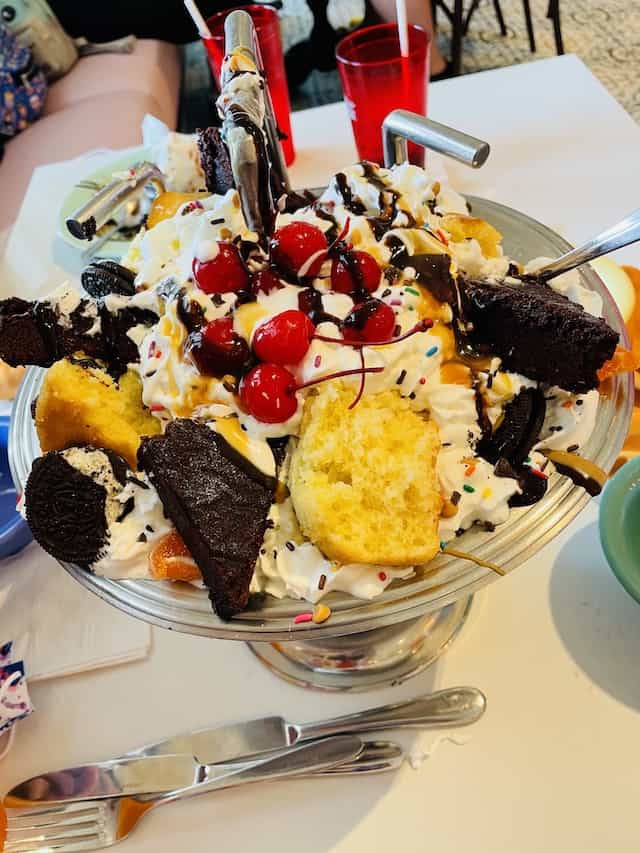 We thought we could split this and we'd be fine. What we didn't realize is just how massive this sundae was. And when they said every topping they weren't kidding. There were cupcakes, brownies, candy, sprinkles, chocolate sauce, strawberry sauce…so many toppings. I really couldn't even keep track of them all!
It was delicious, as expected! The brownies were especially good! The kitchen sink came with extra bowls and spoons so everyone could make their own sundae from the bigger bowl. As predicted, we couldn't finish it. We hardly even made a dent!
Our gluten free dinner got this amazing brownie sundae, which also got rave reviews. I tried a bite of the brownie and I have to tell you…it was better than the "regular brownies!"
Overall Thoughts
I would definitely recommend trying Beaches and Cream on your next visit to Walt Disney World! Remember, this one books up quickly so you'll want to secure reservations right at 60 days! If you can't get them, try these tips for getting this hard to come by reservation!
For another great review of Beaches and Cream, head over HERE.
Have you tried Beaches and Cream? Share your thoughts with us on this fantastic restaurant in the comments below or on Kenny the Pirate's Facebook page.