Do you love Disney's nighttime entertainment? You will not want to miss this location that offers the BEST view of Harmonious without a park ticket.
Harmonious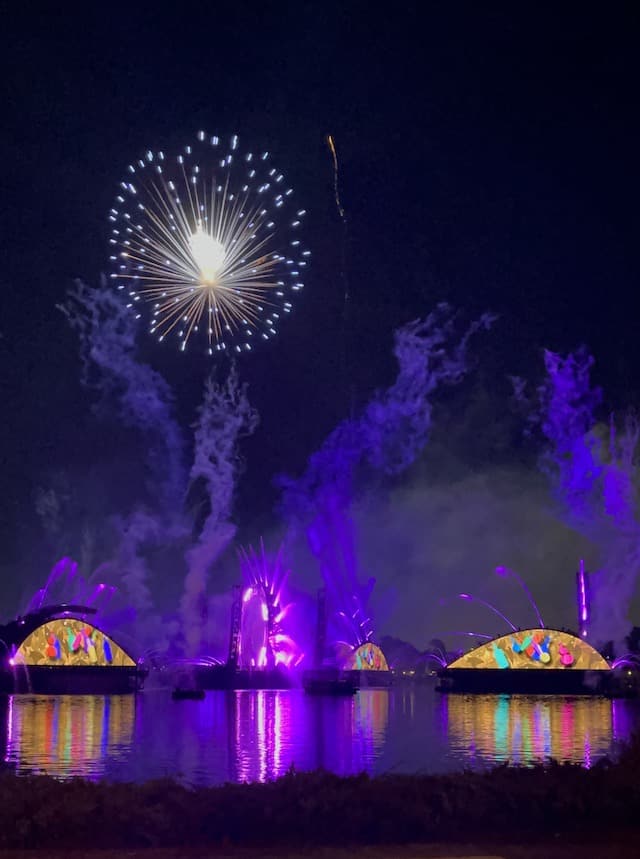 Walt Disney World announced that two new nighttime shows would coincide with the 50th Anniversary. In Magic Kingdom, the beloved nighttime show "Happily Ever After" was replaced with "Enchantment". In EPCOT, Guests could enjoy "Harmonious".
EPCOT Guests gathering on the shores of World Showcase Lagoon are treated to a magnificent cultural symphony, dramatizing the unifying power of story and song.
This musical journey includes 240 artists from all parts of our globe. 'Harmonious' closes the curtain for each EPCOT day with the show's hopeful message of the magic that happens when people join together. This nighttime show is now available to stream on Disney+.
Best Viewing Locations in EPCOT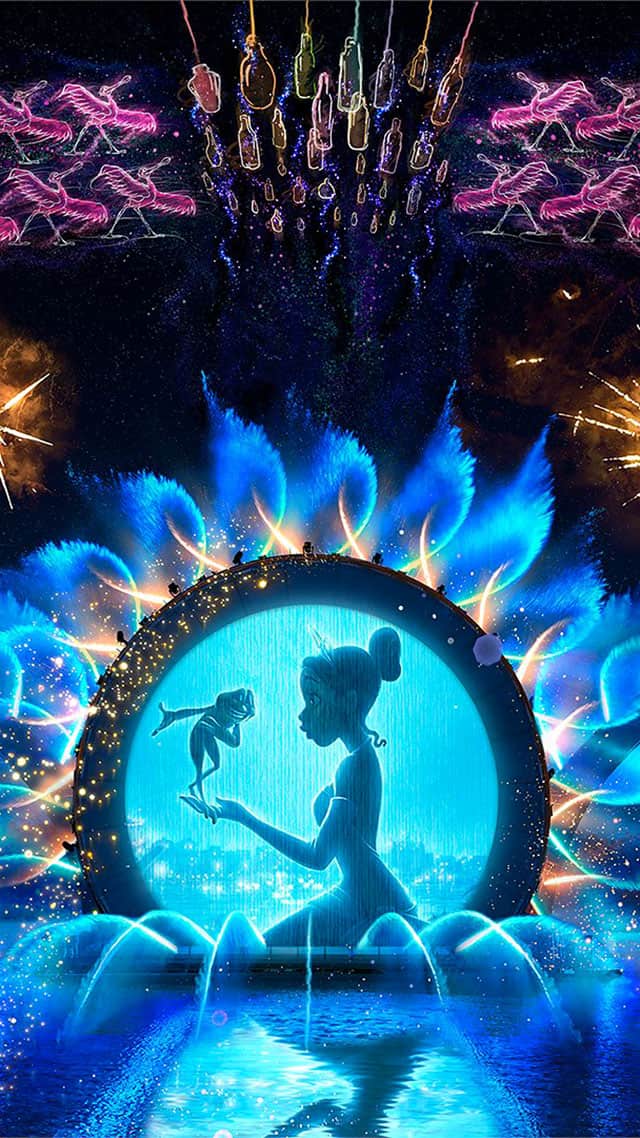 Harmonious now utilizes what many refer to as "taco" barges that offer brilliant projections. To fully take in these projections, water displays, and firework bursts, there is one keyword: LOCATION. The best locations to enjoy Harmonious, in my (Donna) opinion, are from the American pavilion or between the Port of Entry and Disney Traders.
Also, be sure to check out my review of the Harmonious Dinner Package HERE. Jaelyn also shares the best location to enjoy a quick-service meal and Harmonious in this post.
This information is provided to share that a large part of Harmonious is the ability to see the projections on the large "taco" barges. The only way to enjoy these projections is inside EPCOT, but you can also enjoy many great aspects of this show outside of EPCOT as well.
EPCOT Resort Views of Harmonious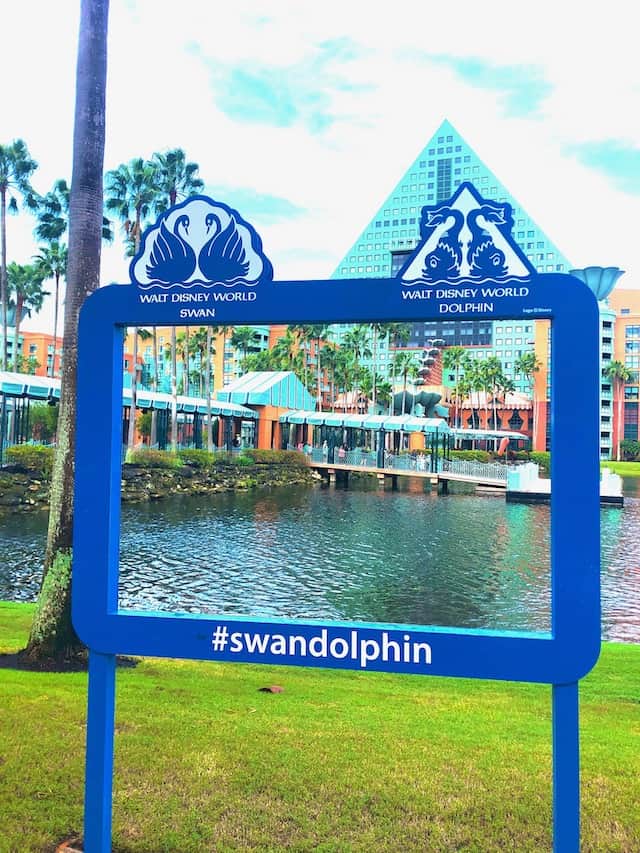 Guests staying among EPCOT Resorts can also enjoy views of Harmonious. Depending upon where you are located, these views may be quite obstructed. One great location is the bridge near the International Gateway Entrance going towards EPCOT. At this location, you can see fireworks and you may also be able to hear some music from this show.
One great location is the bridge near the International Gateway Entrance going towards EPCOT.
The second location still offers views of the fireworks, but you will not be able to hear the music from Harmonious. This location is past Disney's Yacht Club on the bridge heading towards Disney's Swan and Dolphin Resort. I'm (Donna) not sure about you, but the music is a key element to Disney entertainment.
This leads us to the absolute BEST location to view Harmonious without a park ticket.
Topolino's Terrace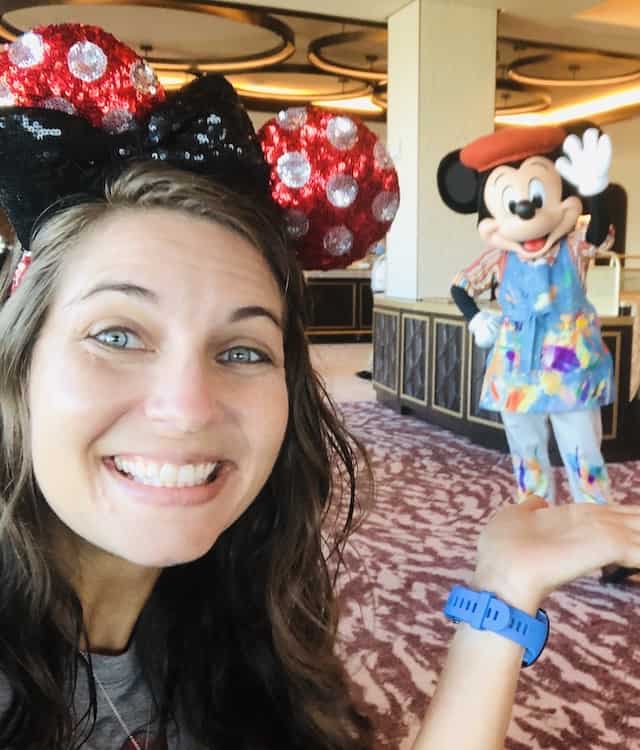 Topolino's Terrace is located at the top of Disney's Riviera Resort. This is without a doubt the best dining location for dinner and offers a wonderful character meal for breakfast.
Topolino means Mickey Mouse in Italian, and this was one of the best meals that I have ever enjoyed at Walt Disney World. If you are tired of eating Theme Park food, this is an excellent location to enjoy a delicious meal in a romantic environment. Be sure to check out the full dinner review HERE.
For dinner, Topolino's Terrace does enforce a dress code which includes khakis, slacks, or dress shorts and collared shorts for men. Ladies may wear capri pants, skirts, dresses, or dress shorts.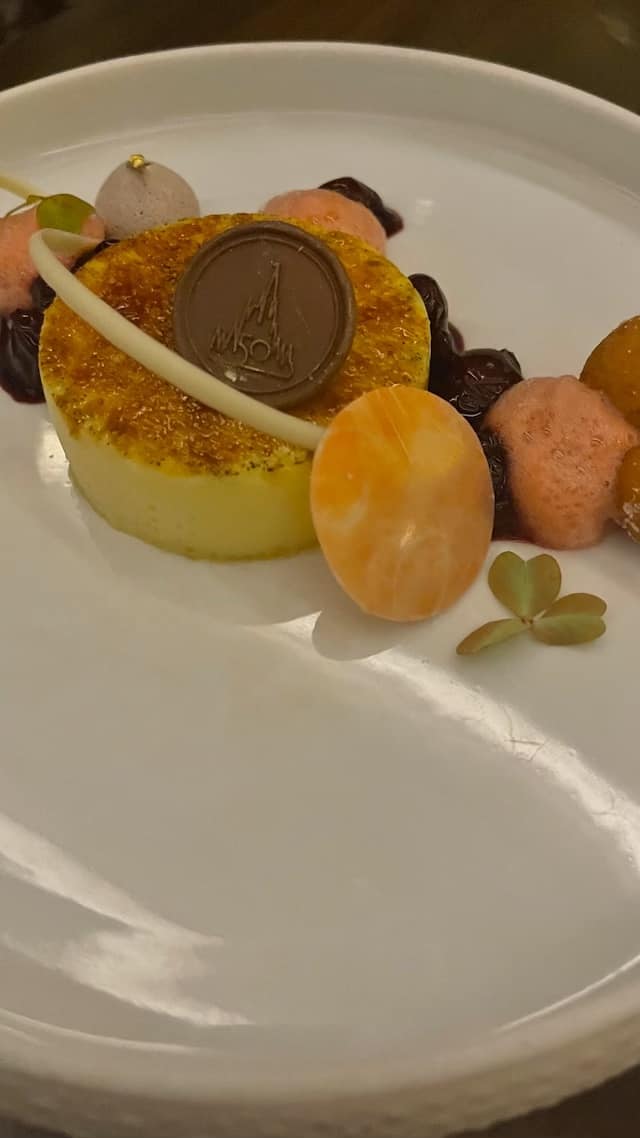 My (Donna) husband loves good food and Topolino's Terrace is his favorite dining location at Walt Disney World. I didn't want to miss out on Park hours for a sit-down meal, so we compromised on a later dining reservation. Unfortunately, this would mean that we would miss viewing Harmonious at EPCOT.
I (Donna) was delighted to discover that I could still enjoy Harmonious while enjoying a delicious meal at Topolino's Terrace.
Harmonious Viewing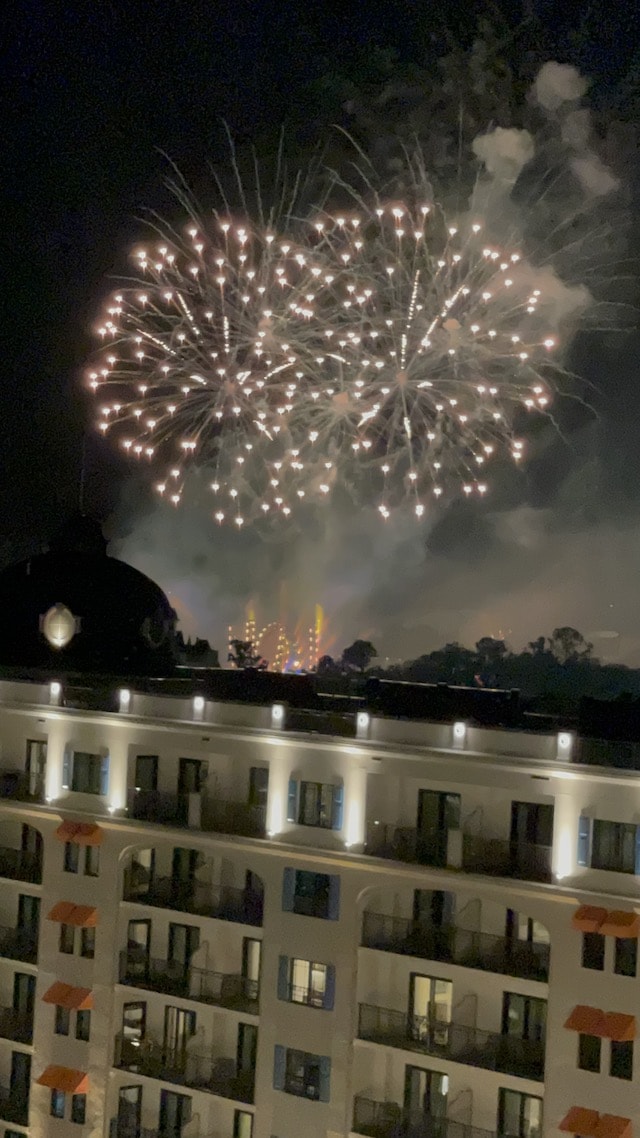 When Harmonious was set to begin, many guests dining at Topolino's Terrace made their way outside along the Terrace. From atop Disney's Riviera Resort, you have a beautiful view of EPCOT.
One of the most beautiful aspects of Harmonious is the rich soundtrack for this show. From Topoliono's Terrace, Harmonious music played simultaneously as we viewed the breathtaking fireworks and water show. Although this view did not allow guests to view the water projections, this was a beautiful overall view of this show.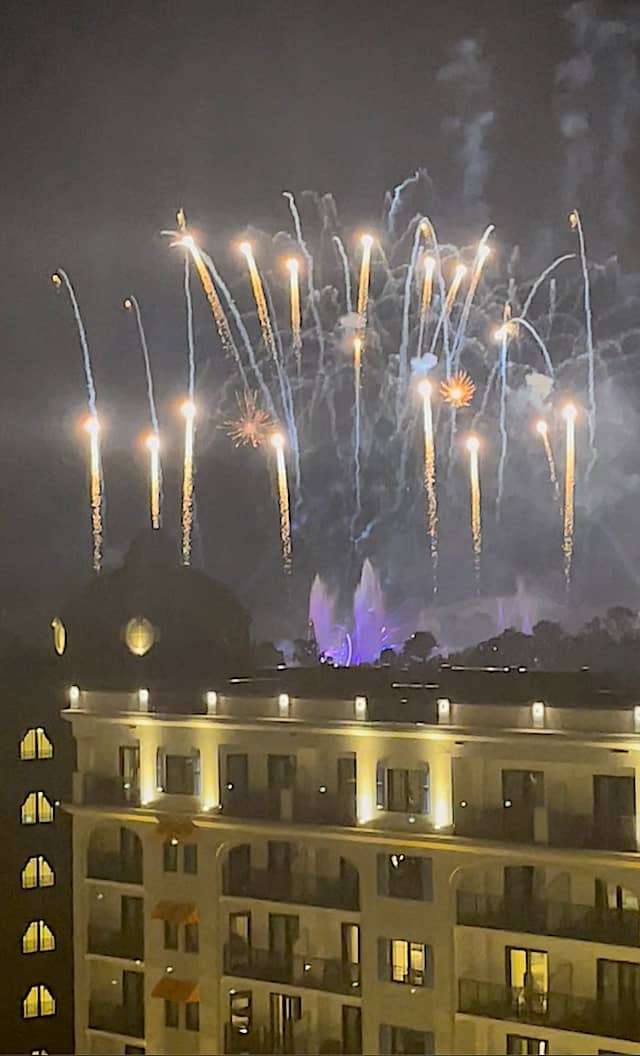 If this is your first time enjoying Harmonious, you will miss much of the beauty of this nighttime show without the projections. There is so much to take in. However, if you have already enjoyed Harmonious at EPCOT, this is a wonderful location to enjoy the show from a different viewpoint.
From Topoliono's Terrace, Harmonious music played simultaneously as we could all view the breathtaking fireworks and water show.
3 Ways to Enjoy this Breathtaking View of Harmonious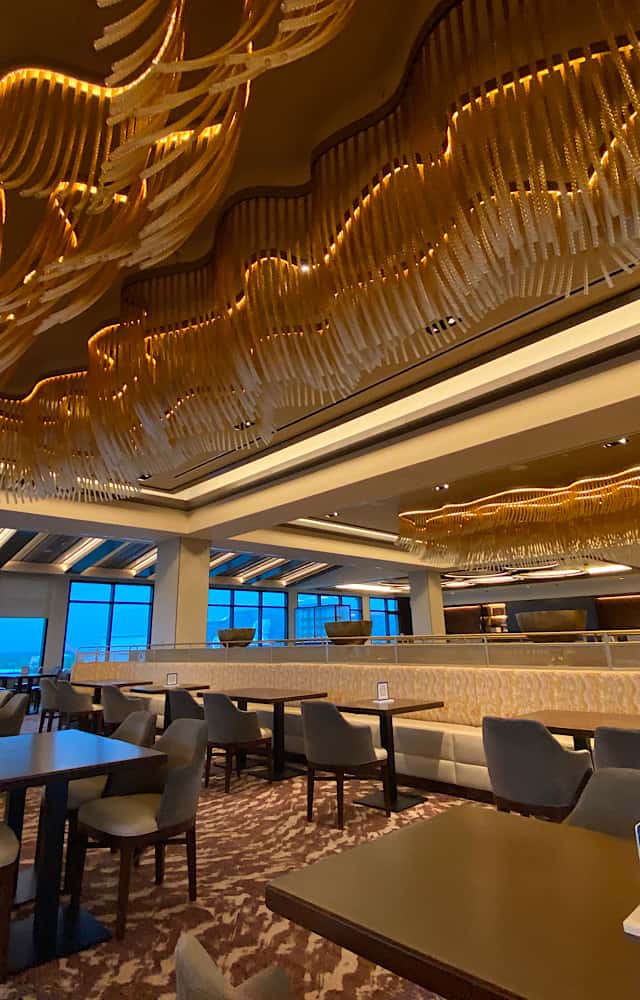 There are three options for enjoying Topolino's Terrace with a view of Harmonious. First, you can book a dining reservation for Topolino's Terrace 60 days before you arrive at Walt Disney World. Dining reservations are highly recommended for this dining location due to its popularity. Be sure to check out these tips on how to get dining reservations for the most popular Disney restaurants HERE.
Harmonious is scheduled nightly at 9:00 pm, but be sure to check the entertainment calendar as it may change. You may want to plan your dinner reservation accordingly. If you would like to finish your meal before taking in Harmonious, you may choose an 8:00 pm dinner reservation. If you would like to enjoy a later dinner, choose an 8:45 dinner reservation. This will allow you time to order your meal and step out to enjoy Harmonious.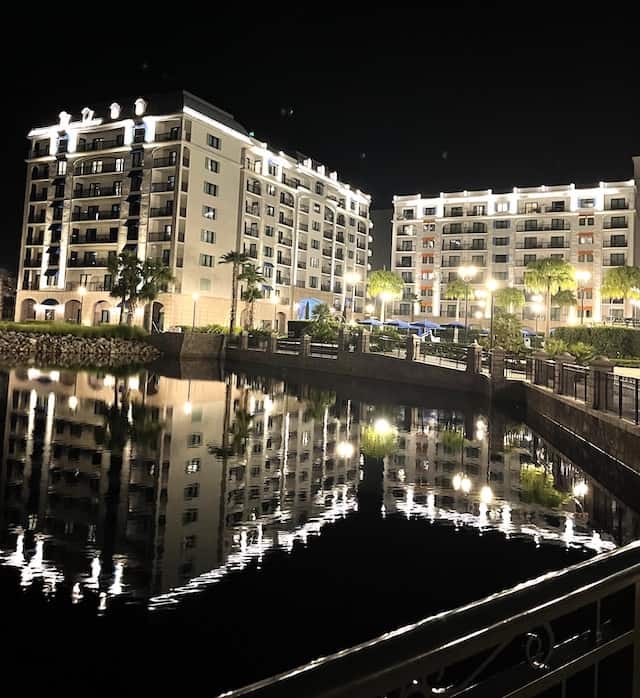 Second, if you do not have a dining reservation, you can try and join the Wait List through the My Disney Experience app. The only tiny hiccup with this is that you have to be fairly close to the Riviera Resort to attempt to join the waiting list. You will need to plan to get to Riviera Resort before joining, and you need to be prepared for the fact that the Wait List may be full.
Third, if you have tried the above two options but still do not have a dining reservation for Topolino's Terrace you are in luck. The bar/lounge area is open for dining as well. This is first-come/first-serve seating, but guests seated in the lounge may still enjoy the full dining menu while also enjoying views of Harmonious from the outside terrace.
This was truly the best compromise for my husband and me during our most recent couple-only trip. We could enjoy a delicious meal together, and I could still enjoy Harmonious as well.
Have you enjoyed Harmonious or the Disney fireworks from outside the park before? What are your favorite viewing locations outside of the parks? Have you enjoyed Harmonious from atop Topolino's Terrace before? Will you be booking a dining reservation for Topolino's Terrace for your next trip? Share your thoughts with us on our Facebook Page.

Are you planning a vacation? Reach out to our trusted travel agency sponsor Authorized Disney Vacation Planner
Mouse Class Travel
!