My Disney Experience added a new feature for Walt Disney World! It could help you get around the parks more easily. Check out all the details.
My Disney Experience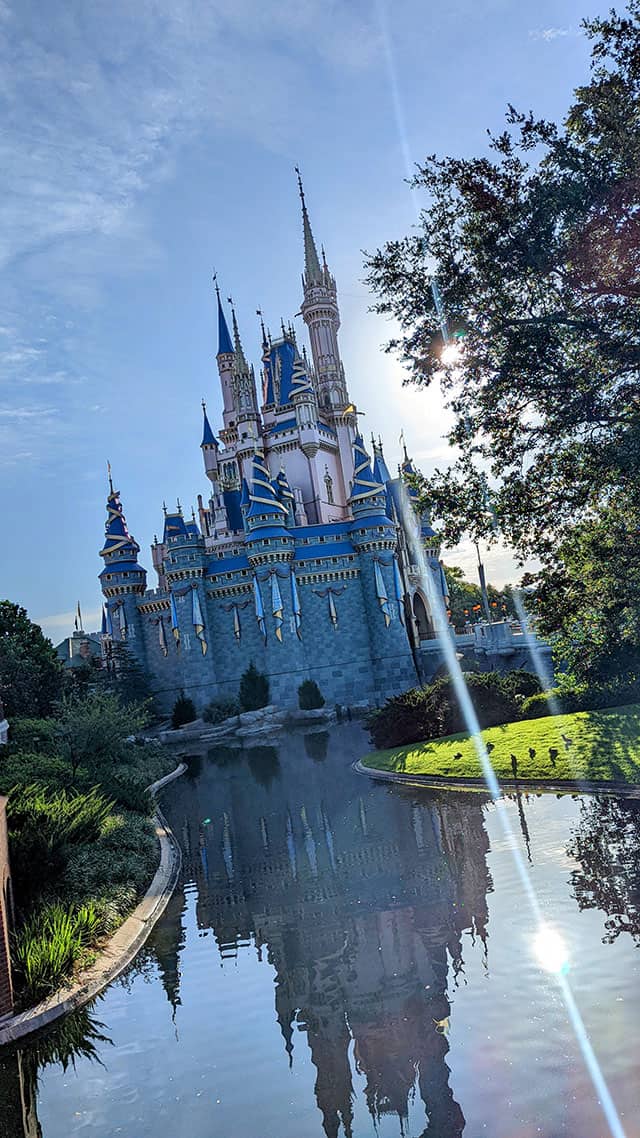 The My Disney Experience App is your one-stop shop for all the things on your Walt Disney World Vacation. It is here that you can make Genie+ selections, grab Boarding Groups, set your DAS return time, and do some mobile ordering or reserve a walk-up dining reservation. Now it is getting a new feature.
The Transportation Button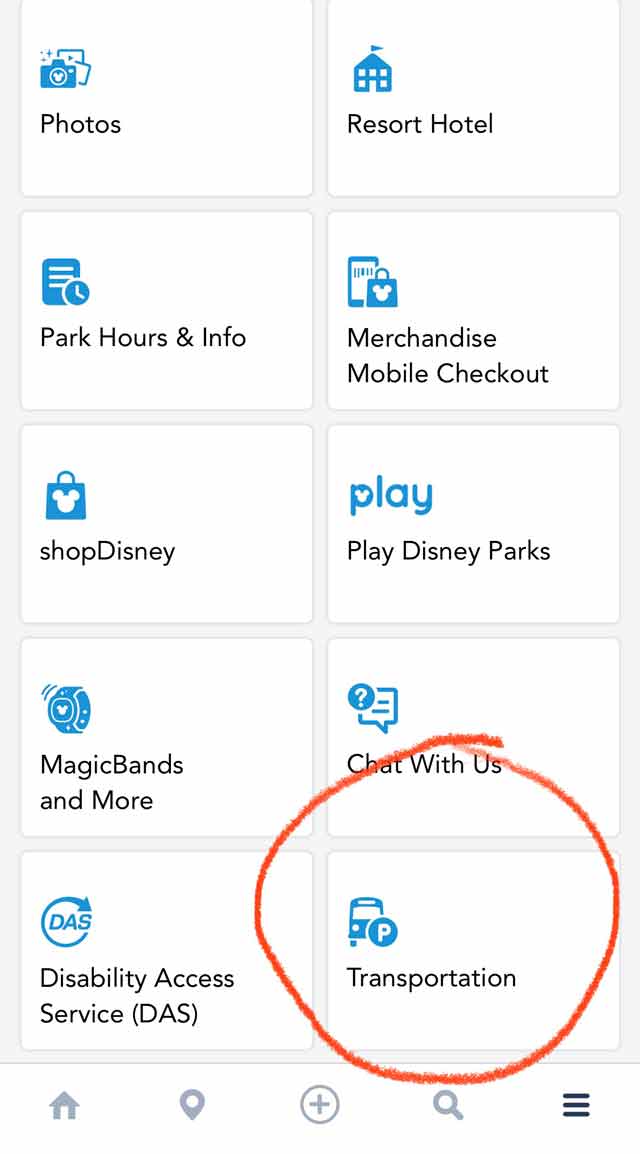 If you open My Disney Experience, you will now see a Transportation option, when you scroll to the bottom of the screen. The icon looks like a bus and is labeled "transportation."
What's Inside?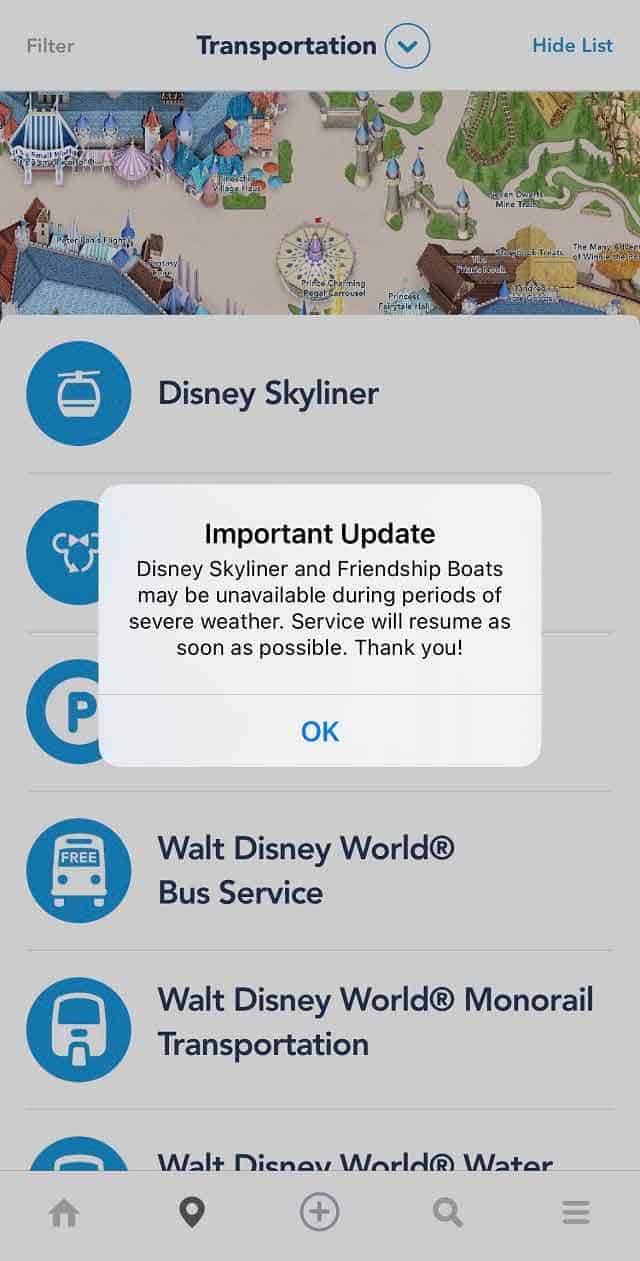 If you click on the transportation icon, you will find a list of all of Walt Disney World's various Transportation Options (with the exception of the Trams). There are choices for the Walt Disney World Monorail, the Skyliner, Walt Disney World Water Transportation, Parking, Buses, and Minnie Vans.
When you open this screen, you might also notice a pop-up letting you know that the Skyliner and Water Transporation may be unavailable during severe weather. Hopefully, this feature will consistently be able to let Guests know when a transportation closure has occurred.
Transportation Information
As it stands, when you click the various transportation icons, you will receive a wealth of information on each option. For example, the Parking button breaks down parking costs for you. The Monorail option lets you know all of the places you can get to and from, etc. It also provides you with a link to a map and directions to get to each transportation option.
The Bus icon says "free." I supposed it serves as a reminder that some things really are still free in Walt Disney World!
Do you think this new transportation feature could be useful for park Guests? Please, let us know your thoughts on the Kenny the Pirate Facebook page. Don't forget to join the KtP crew page, too!