Are you excited for the 50th Anniversary of Disney World? Today we get our first look at the creation of the Fab 50 statues for this Golden Anniversary. Not to create too much of a spoiler, but these statues are HUGE.
50th Anniversary Celebrations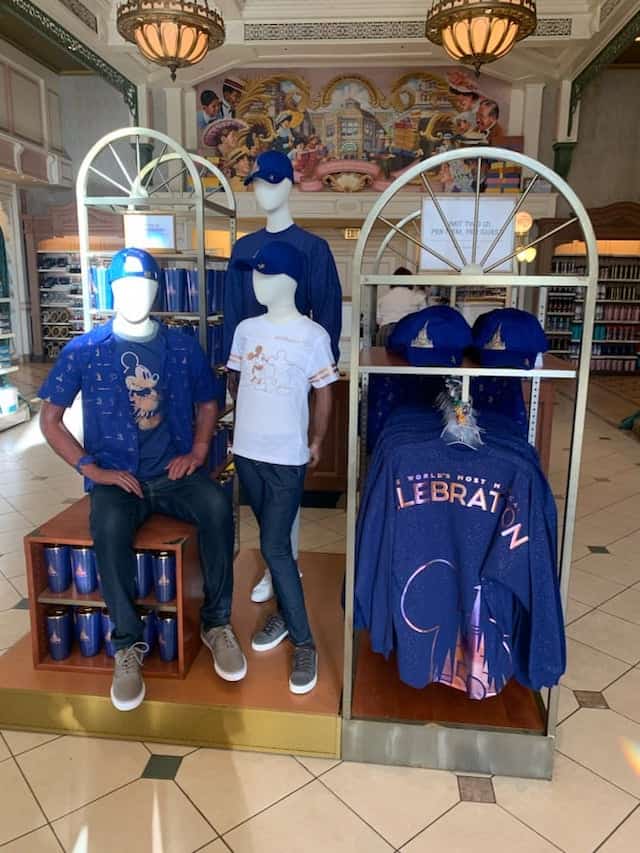 Disney is preparing for the 50th Anniversary Celebrations at Walt Disney World.  Mickey and Minnie Mouse will be seen in new outfits and illuminated displays will be seen on all 4 Theme Park icons including Cinderella Castle, the Tree of Life, Spaceship Earth, and the Hollywood Tower Hotel. 
Be sure to check out the great 50th Merchandise Collections and also the new Beacons of Light that will illuminate Spaceship Earth.
Fab 50 Collection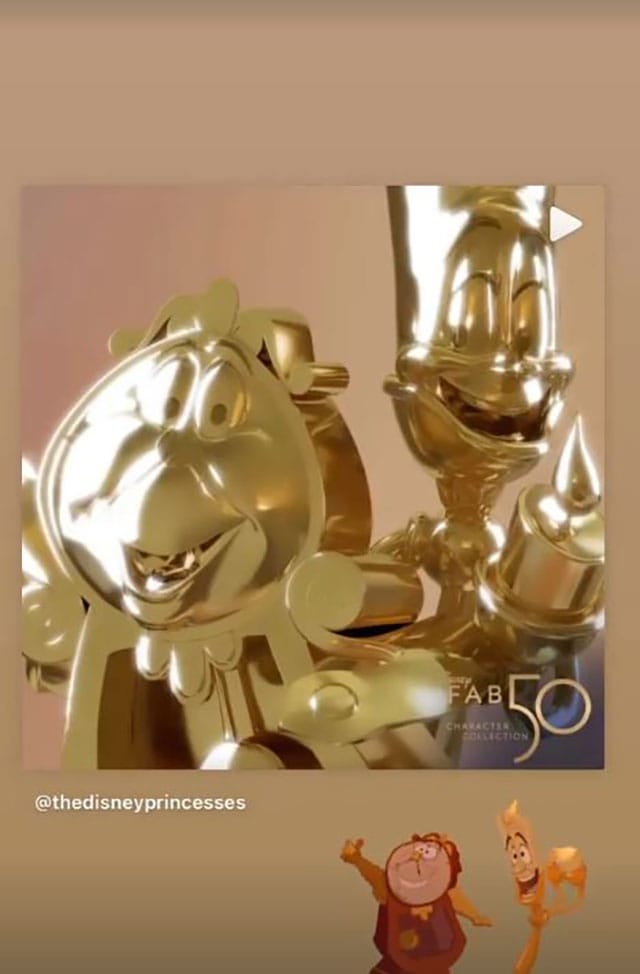 Every day it seems that we have yet another iconic Disney character to announce that will be joining in the Fab 50 character "Hall of Fame: Disney edition".
As part of the celebration, Walt Disney World is installing 50 golden character sculptures throughout each of the four theme parks. They have been revealing them one by one leading up to the anniversary. So far we have seen the following characters: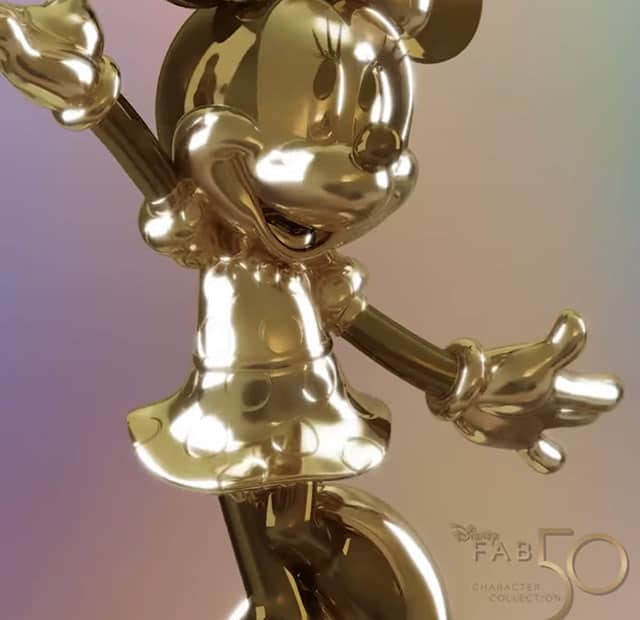 I'm not sure about you, but I was imagining that these statues would be similar in size to the characters that are featured in the Castle Hub in the Magic Kingdom such as this adorable statue of our favorite pachyderm, Dumbo.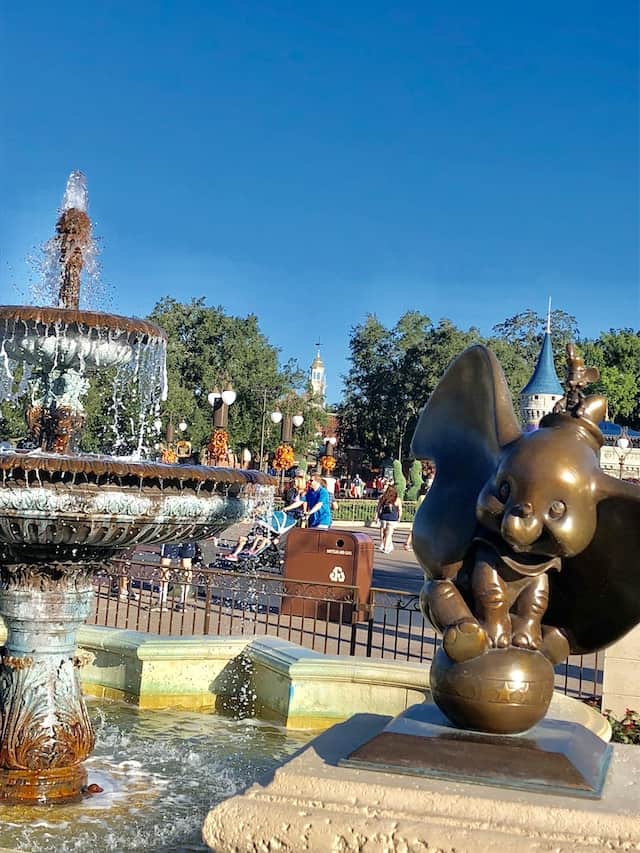 In a video that Disney released earlier today, it appears that these statutes will be rather substantial in size. Also, each statue has such rich detail and offers a unique personality for each character showcased.
Behind the Scenes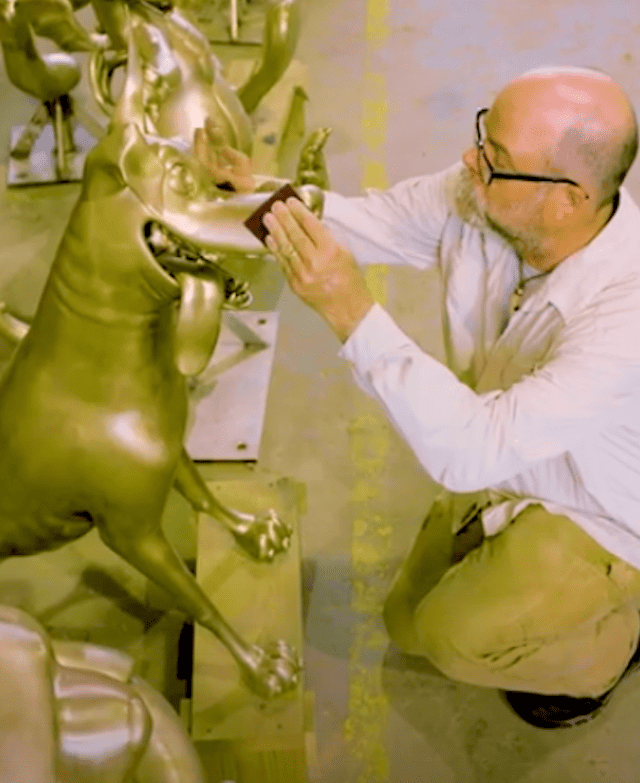 Previously as we have revealed new characters, we simply shared the renderings of each statue from the various artists. Today we get our first look of the actual statues. It is truly amazing to see how they are created.
I love to see the detail of each statue. I really can't decide which is my favorite, but the one of Winnie the Pooh and Piglet embracing is simply darling. These will undoubtedly be even more beautiful in person as they glisten in the Florida sun.
The Fab 50 Statues will be displayed in all 4 of the Walt Disney World Theme Parks for a full 18 months for the 50th Anniversary of the Magic Kingdom.
Check out the video below:
Which character is your favorite from the video? Are you surprised with the size of each character? Do you think that these statues may remain in the Disney Parks even after the 50th Anniversary or do you think they may be dispersed to other Disney Parks? Share your thoughts with us on our Facebook Page.