Disney Springs was the first location to reopen after the pandemic required Disney to shut its gates. Since then, it has been quite busy and draws a lot of crowds, particularly on the weekends. Now, there is one more Disney dining location that is extending its hours and offering lunch daily!
Disney Springs
We've shared with you both good and bad news relating to Disney Springs stores and restaurants. Sadly, the economic crisis has forced many high-end store fronts to go out of business such as Kipling, Kiehl's, The Pearl Factory, The Void and Lucky Brand.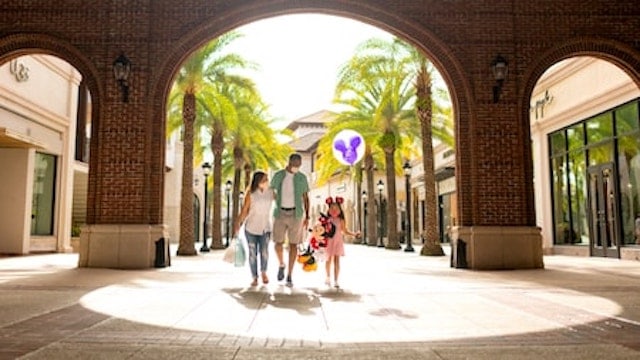 Luckily, the restaurant industry sector of Disney Springs seems to be weathering much better. We've seen new food locations pop up such as Everglaze donuts (I can't wait to try these…) and the M&M's store, where you can design your own M&Ms!
One more item to add to the good news column is that Splitsville is now offering lunch daily beginning at 11am! For a while, Splitsville had only been offering dining from 4:00pm-10:00pm but not anymore!
Splitsville will now serve food beginning at 11:00am through 10:00pm!
Splitsville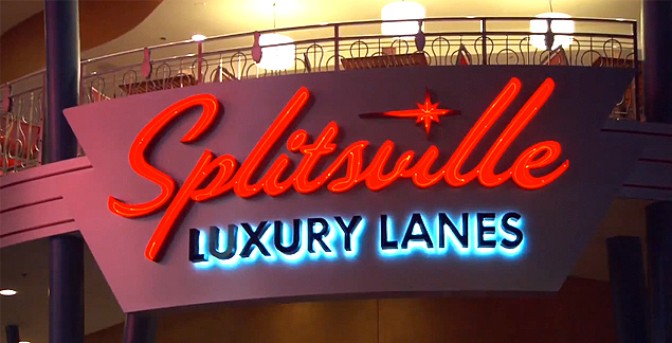 If you've never been to Splitsville in Disney Springs, you should definitely check out Heather's full review of the experience HERE! The lunch and dinner menu are the same and feature items such as pizza, salads, nachos, sushi and other finger foods.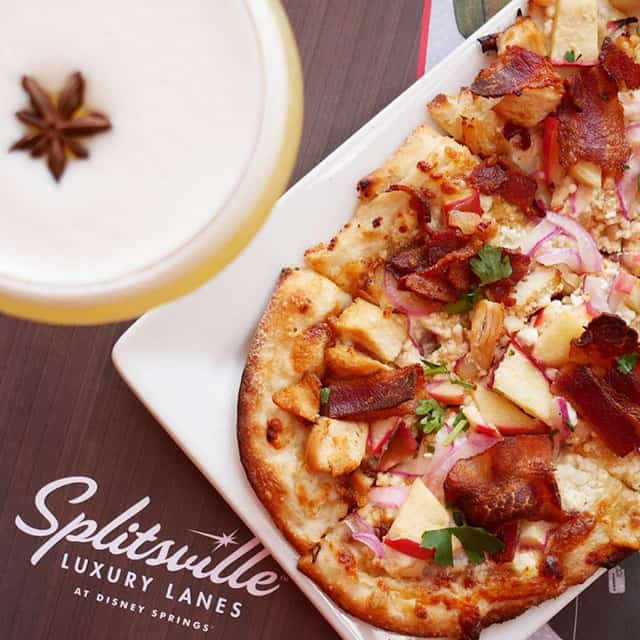 You may be wondering how sanitary eating at a bowling alley is right about now, but Splitsville has implemented various protocols to create a safe experience for their guests. Read all about them HERE!
Splitsville also removed a few of their bowling lanes to make way for an indoor bar and prep kitchen. Also, keep in mind, you don't have to go bowling to try out their delicious food! You can stop in to dine at Splitsville anytime you are craving some delicious nachos or pizza!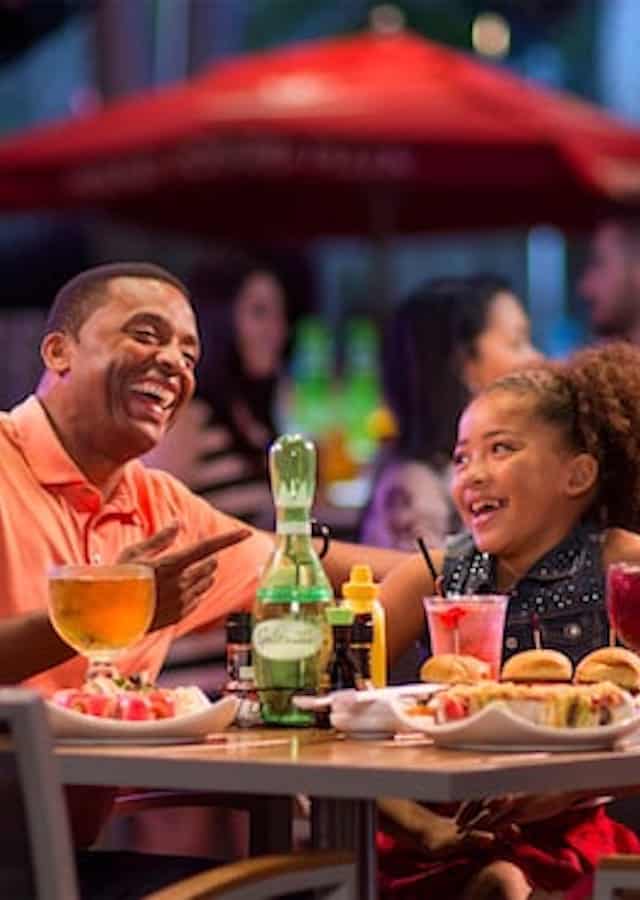 Hopefully, this is a sign of more good things to come for Disney Springs. We look forward to seeing more dining offerings and extended hours in the future!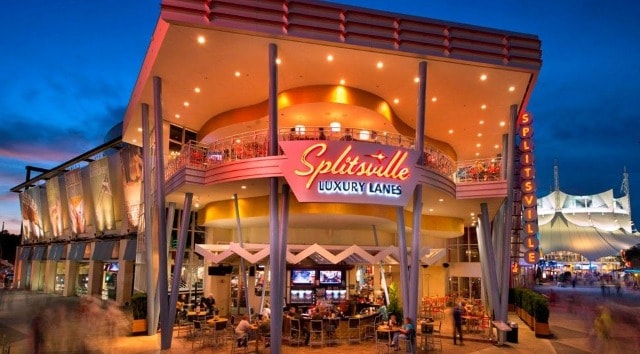 Have you eating at Splitsville? What did you think of the food? Will you be visiting here for lunch on your next trip to Disney Springs? Let us know in the comments or on Facebook and in our Facebook group!
-Christina