Last May Disney introduced a new Dooney and Bourke series inspired by the countries around the World Showcase. Check out the newest in the series.
The first in the series was the UK pavilion, featuring Mickey and Minnie surrounded by British architecture and icons with nods to Mary Poppins and Alice in Wonderland.
If you missed it, there are still a few styles from the UK print available on shopDisney and in the parks.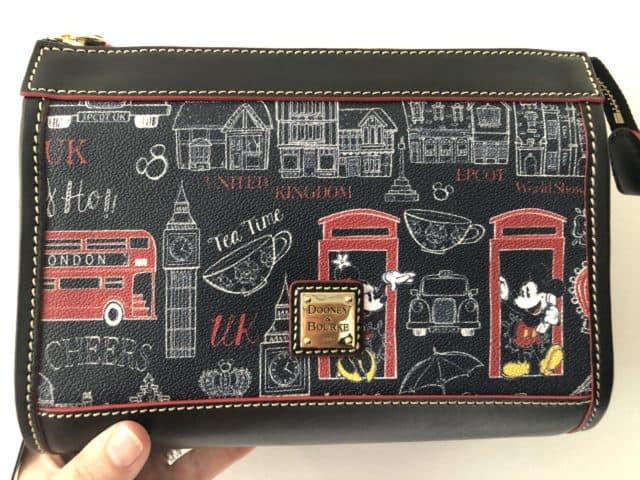 I think this was my favorite in the series so far. I ended up purchasing the satchel and crossbody to add to my Disney purse collection. You can see more of my collection in this post.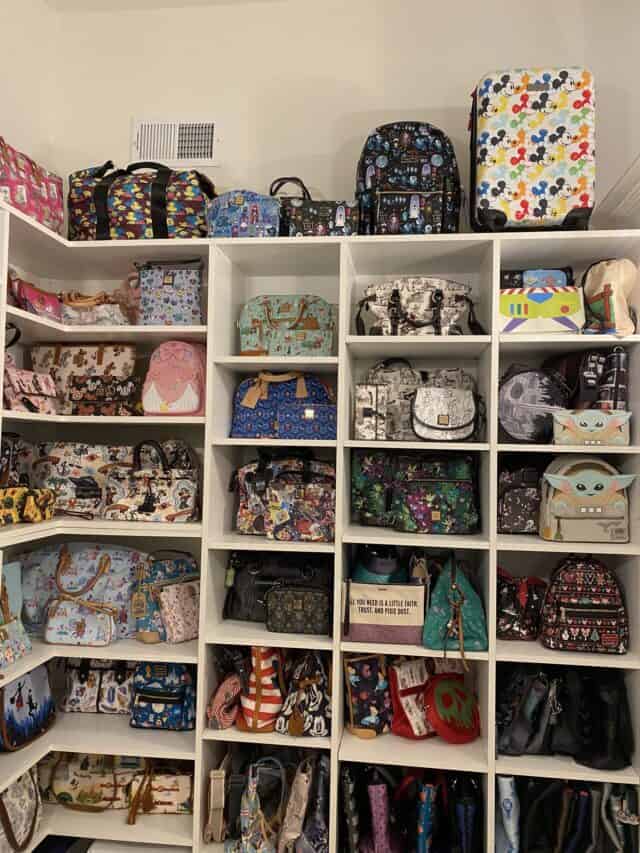 The second country featured in the series was France! This purse, which came in a tote and a crossbody, features a white background with Mickey pictured as a Parisian artist and Minnie as a fashionista. She is strolling around with a shopping bag and walking a french poodle.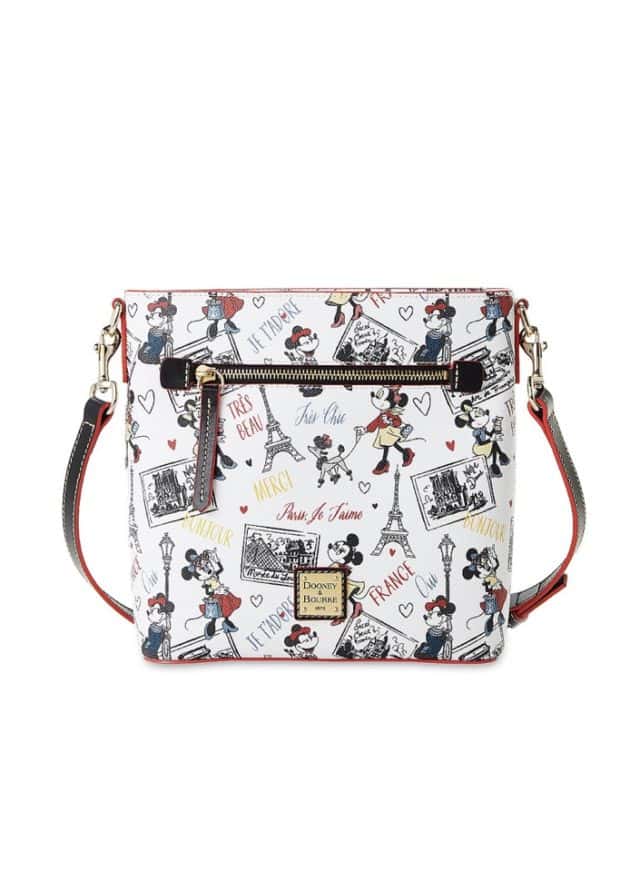 This one is no longer available on shopDisney, but the Riviera Resort gift shop and Epcot's France Pavilion still has them.
I've been anxiously waiting for months to see which country would be represented next, and now we have the answer. The newest print in the World Showcase series is…. Italy!
It has been available in the parks for a few days but popped up on shopDisney today. The black print features various icons of Italy such as the Leaning Tower of Pisa, The Doge's Palace in Venice, The Roman Colosseum, Mickey in a gondola, vespas, gelato, tiramisu, the Italian map, flag and words such as "Grazie," "Ciao" and "Arrivederci." The tote, pictured below, is sold for $268.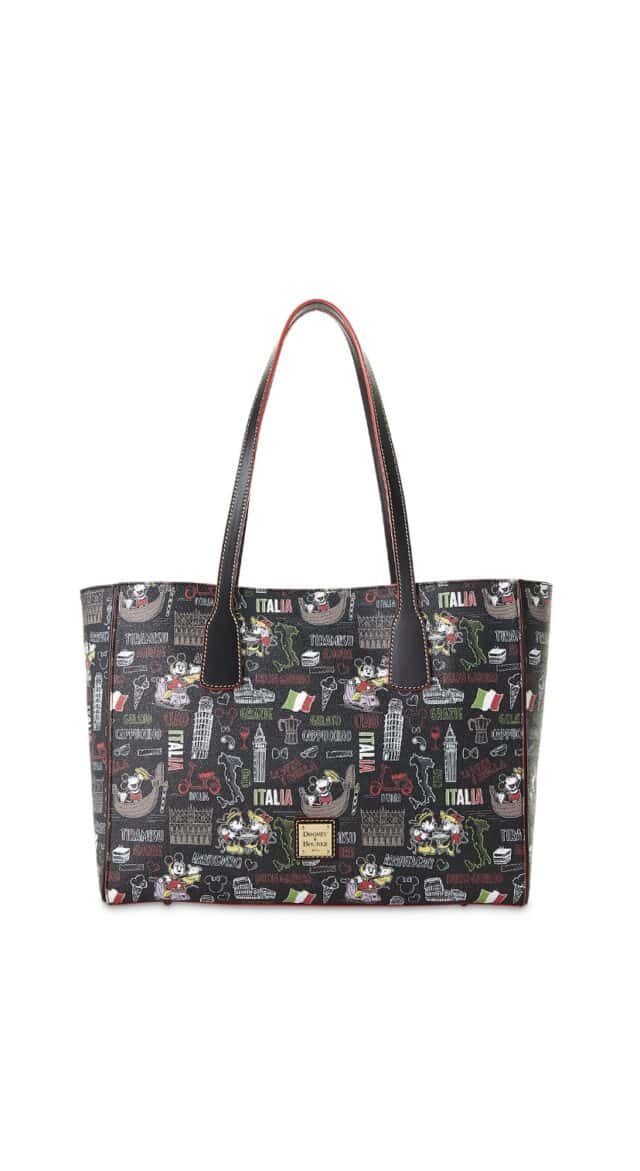 The satchel features more leather trim, including a detachable shoulder strap, so it is priced higher at $298.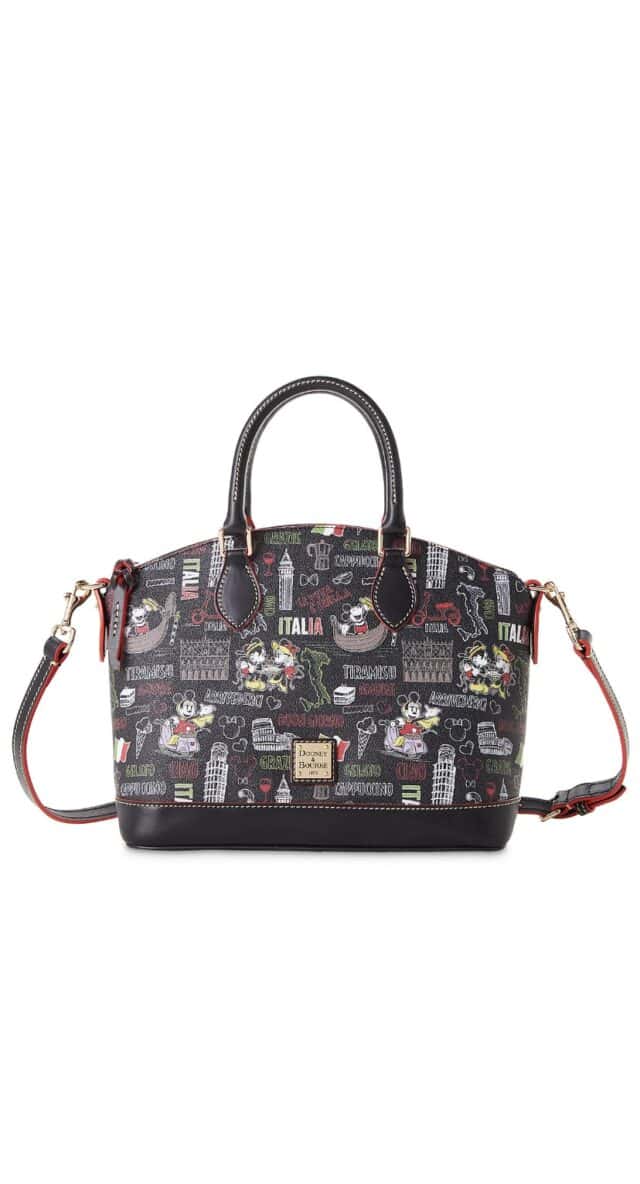 There is a also a crossbody bag which would make a good park bag for country hopping around the World Showcase. The crossbody sells for $198.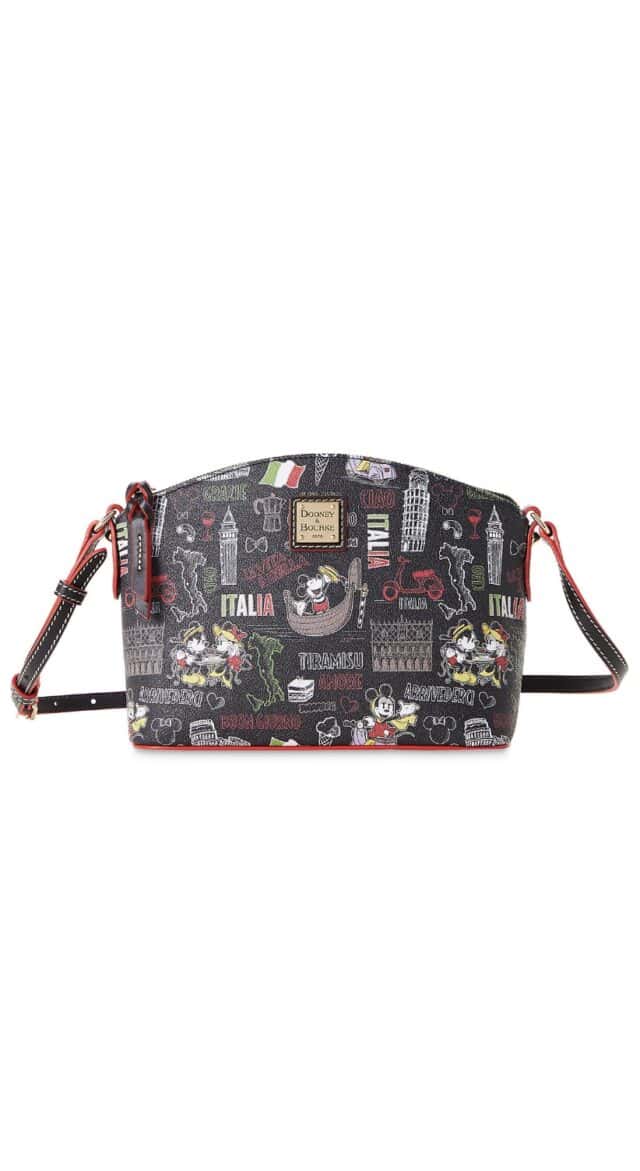 Finally there is also a magic band available for $58.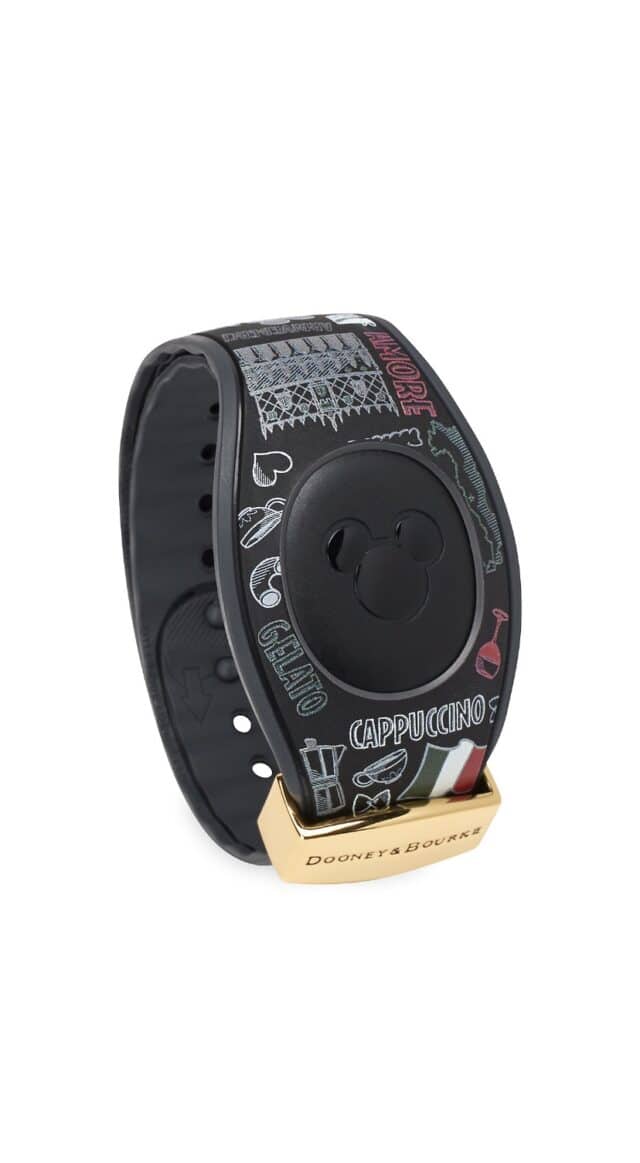 Even though Italy is one of my favorite countries, I think I may pass on this Dooney since it is so similar to the UK print which I already own and I think is a little more creatively done.
What do you think of the new Italy Dooney? Comment on Facebook and let us know your thoughts!
Ashley Beckwith McKellar
Follow me on Instagram: @disneyparksmom