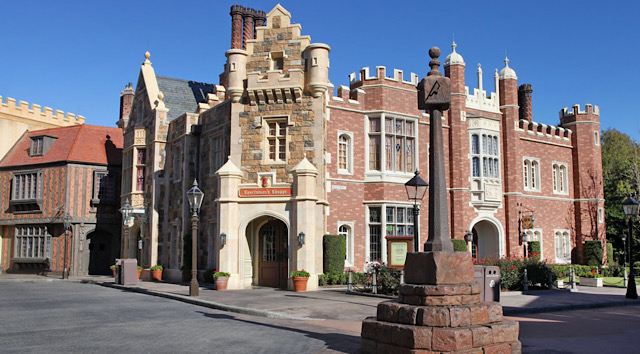 Disney recently released an exciting sneak peek of a new Dooney and Bourke purse collection based on the United Kingdom pavilion at Epcot's World Showcase! Could more countries be added to the series? Please?!
The sneak peek shows a satchel and a crossbody, but it is safe to assume that a tote will also be available. The new bags appear to be navy with black and red leather trim and white and red sketch patterns featuring various icons of the UK.
I spot classic British architecture, Big Ben, London Bridge, the Queen's guards, iconic London black cabs and red double decker buses and of course red telephone boxes.
There are also a few classic British phrases scrawled on the bag such as "Hello Mate," "Brilliant," "Tally Ho," (a favorite saying of Mr Toad) and "Mind the Gap" (the London Underground version of "please stand clear of the closing doors!")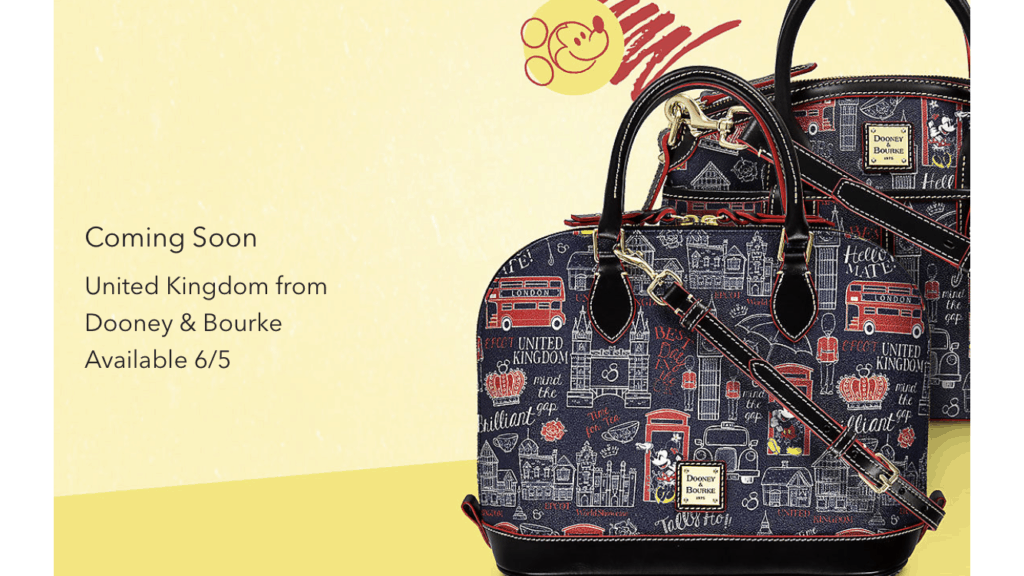 There are also some Disney touches such as Mickey and Minnie talking to each other from the phone booths and nods to our favorite British Disney ladies – Alice in Wonderland and Mary Poppins with the appearance of teacups and umbrellas.
There is some speculation that these bags may be the first in a series featuring all the different counties in the World Showcase. That would be amazing!!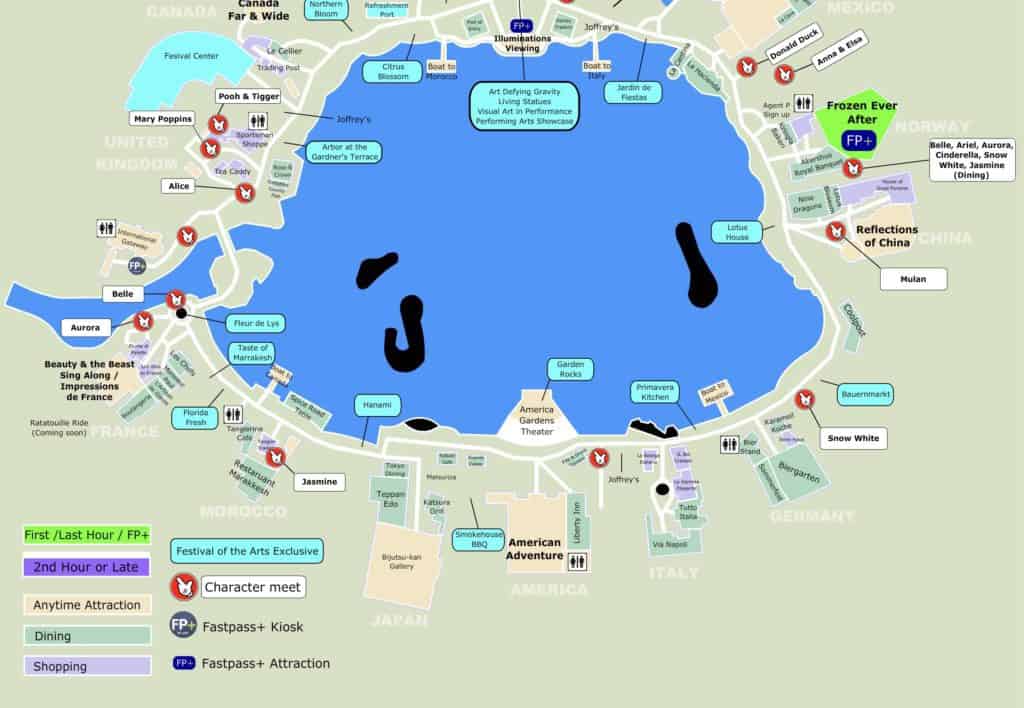 Eating and shopping "around the world" is one of my favorite parts of Disney World! I would love to see what kind of designs they would come up with for some of the other countries!
A full line up would include the UK, Canada, France, Morocco, Japan, America, Italy, Germany, China, Norway and Mexico.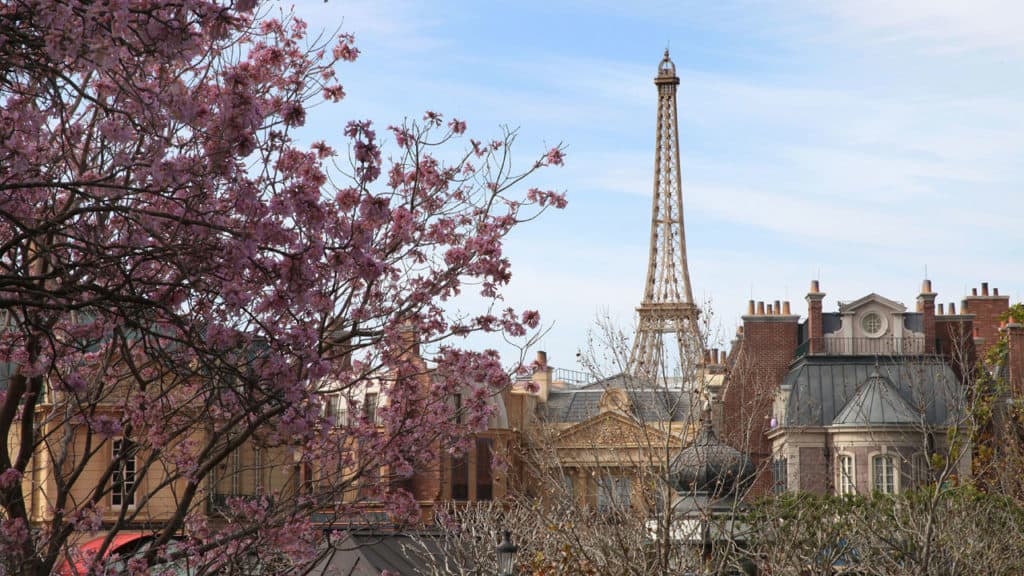 I think Japan would be the country I would be most excited about seeing on a purse collection. I studied abroad in Japan and lived there for a year after college so it is close to my heart.
Here is a photo I took of a famous icon in Japan that is also featured in Epcot's World Showcase – the Itsukushima Shrine on Miyajima. Also known as the "floating torii." This picture was taken at low tide when you can actually sometimes walk up to the torii gate.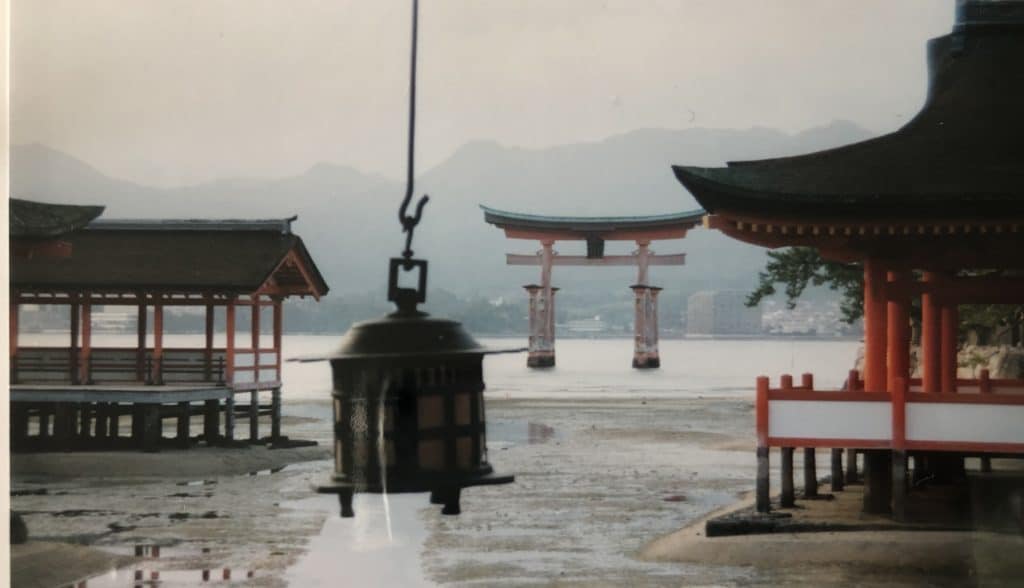 This post describes in more details the actual icons behind Epcot's World Showcase which we could possibly see appearing on purses in the future!
It has been a busy month for Dooney and Bourke purse releases! First the new purses available as part of the Americana collection as well as the adorable Bambi and friends collection released on May 8th.
This new UK Pavilion Dooney collection will become available on shopDisney on June 5th.
They will also likely be sold at Disney Springs and at Epcot when they reopen on July 15th. Some prefer to pick our their purses themselves or through a personal shopper since each placement is unique.
What does everyone think of these new bags? Which other countries would you be most excited to see represented on a purse collection? Let us know on facebook!
Ashley Beckwith McKellar
Follow me on Instagram: @disneyparksmom