Disney is surprising us with yet another new collection of Dooney and Bourke bags tomorrow!
It's been a fun few weeks for Disney Dooney fans. On March 20th, Disney released a Sketch Dogs purse followed by a line called "Minnie Mouse in the Parks" on April 24th.
ShopDisney released a sneak peek of the new purse on their Instagram page with the line "Tomorrow Bambi meets Bourke."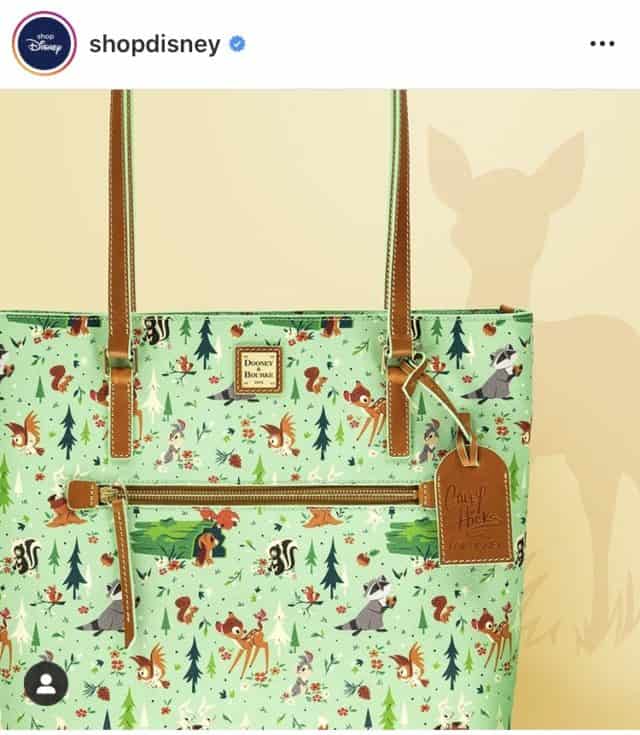 We don't know the official name of this collection yet, but the theme is based on all the Disney animals found in the forest.
This is actually the second Bambi themed collection Dooney and Bourke has created. The 2017 Bambi bags featured a white background, spring flowers and Bambi, Thumper, and Owl.
I own the crossbody from this line, and it is one of my favorite spring bags! I always wished Flower was featured on the bag since he is one of my favorite characters from the film.
So it makes me happy that he is included on the new bag!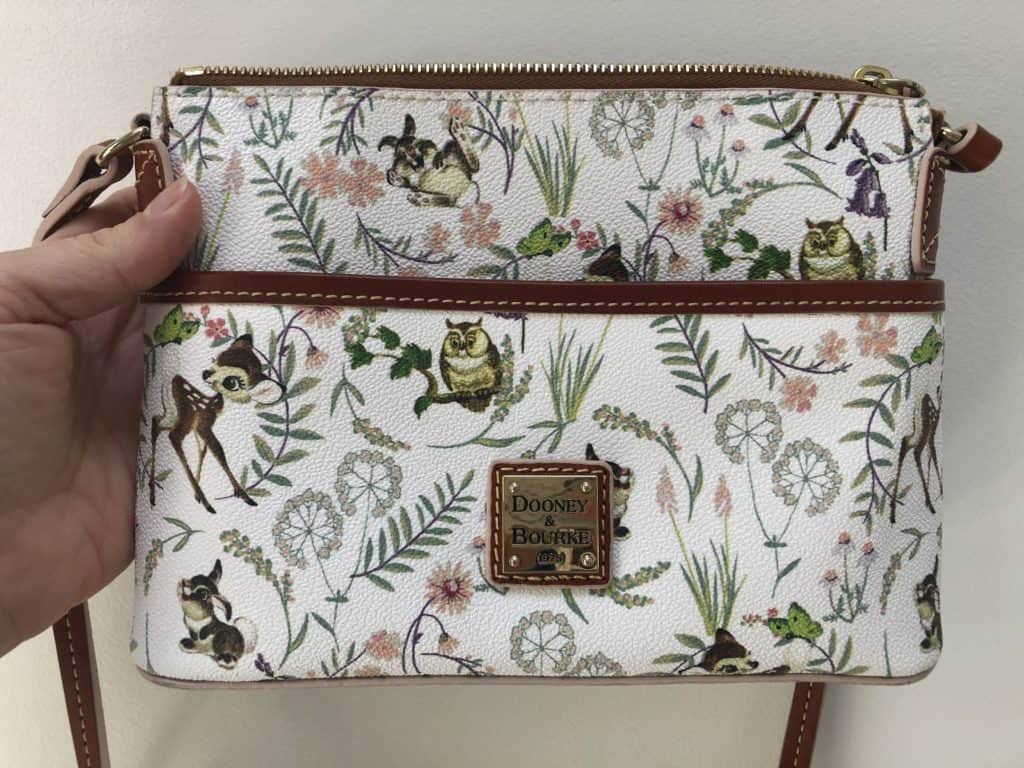 The new bag is a beautiful green color with brown leather trim.
In addition to Bambi, Thumper, Flower, and Owl, there are forest characters from other beloved Disney films.
I spy Tod and Copper from The Fox and the Hound and Meeko and Flit from Pocahontas. I have a cat named Miko which makes this bag extra special to me!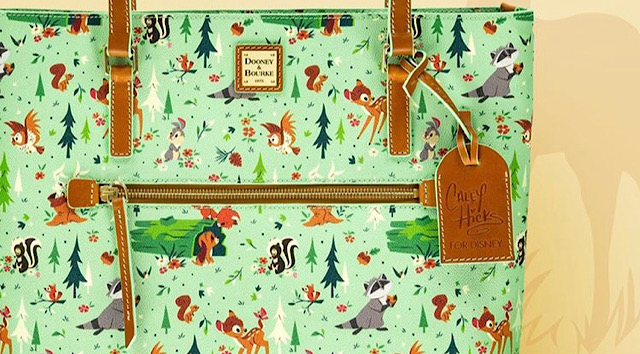 One of the most adorable surprises on this bag is the inclusion of the rabbits who stole Prince Phillip's boots in the forest in Sleeping Beauty.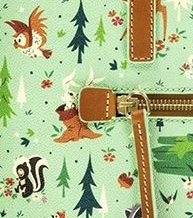 The hang tag on the bag says that it was designed by the artist Caley Hicks. She creates lots of fun whimsical Disney designs!
We don't yet know the silhouette or prices for this collection. Based on previous lines I would guess the tote would run $268 or $298. They will most likely also have a crossbody bag and a wallet available and possibly a satchel as well.
The bags should become available online shortly after midnight PT. They will also likely set some aside to sell at Disney Springs and in the parks when they reopen. Some people prefer to pick out their bags in person or through a personal shopper since every placement is unique.
What does everyone think of these new bags? Let us know which one you purchase on facebook!
Ashley Beckwith McKellar
Follow me on Instagram: @disneyparksmom