As if Disney knew we needed a pick-me-up this week they released a surprise line of Dogs Sketch Dooney and Bourke bags on shopDisney!
Sketch is the original Disney Dooney pattern. There have been several versions over the years, but this one is truly adorable. They took the design of the insanely popular Disney Dogs Dooney line released in 2017 and gave it a Sketch twist. I love the castles with the bones and the paw prints!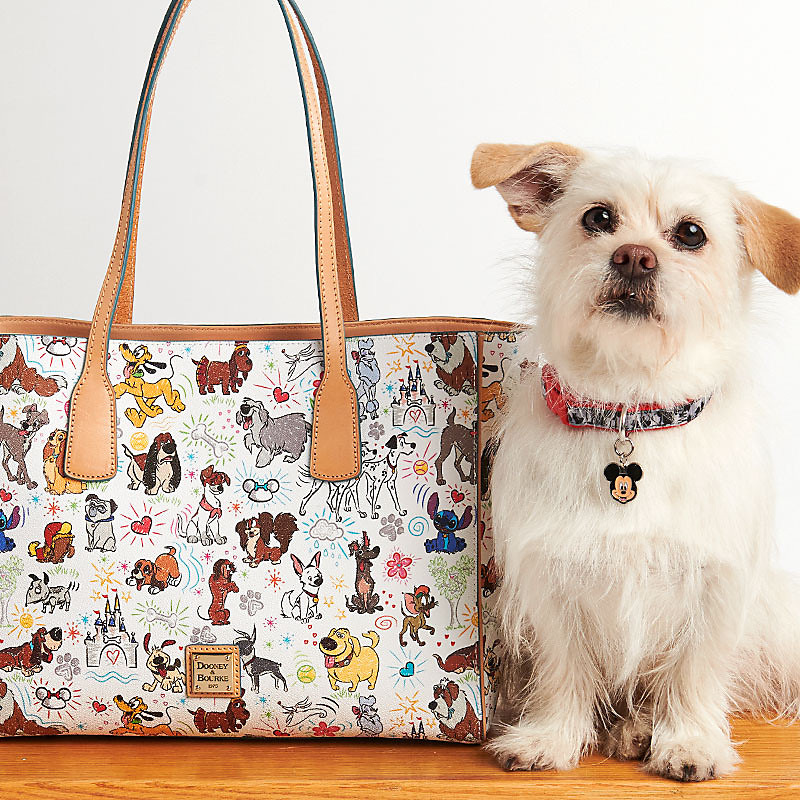 The design features just about every dog featured in a Disney movie including Pluto, Fifi, Dinah the Dachshund, Bruno, Nana, Lady, Tramp, Pongo, Perdita, Copper, Max, Toby, Dodger, Georgette, Tito, Percy, Winston, Dug, Little Brother, Bolt, Sultan (the footstool from Beauty and the Beast), Sparky (Frankenweenie), Stitch (as an honorary dog) and Zero from Nightmare Before Christmas (I love that he is included!)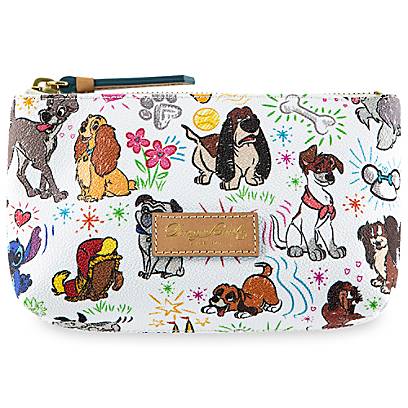 This line comes in a tote for $298, a mini backpack for $268, an ambler for $228, and a wallet for $158. A cosmetic bag for $48 is currently offered for $29 with any $100 purchase of Dooney and Bourke.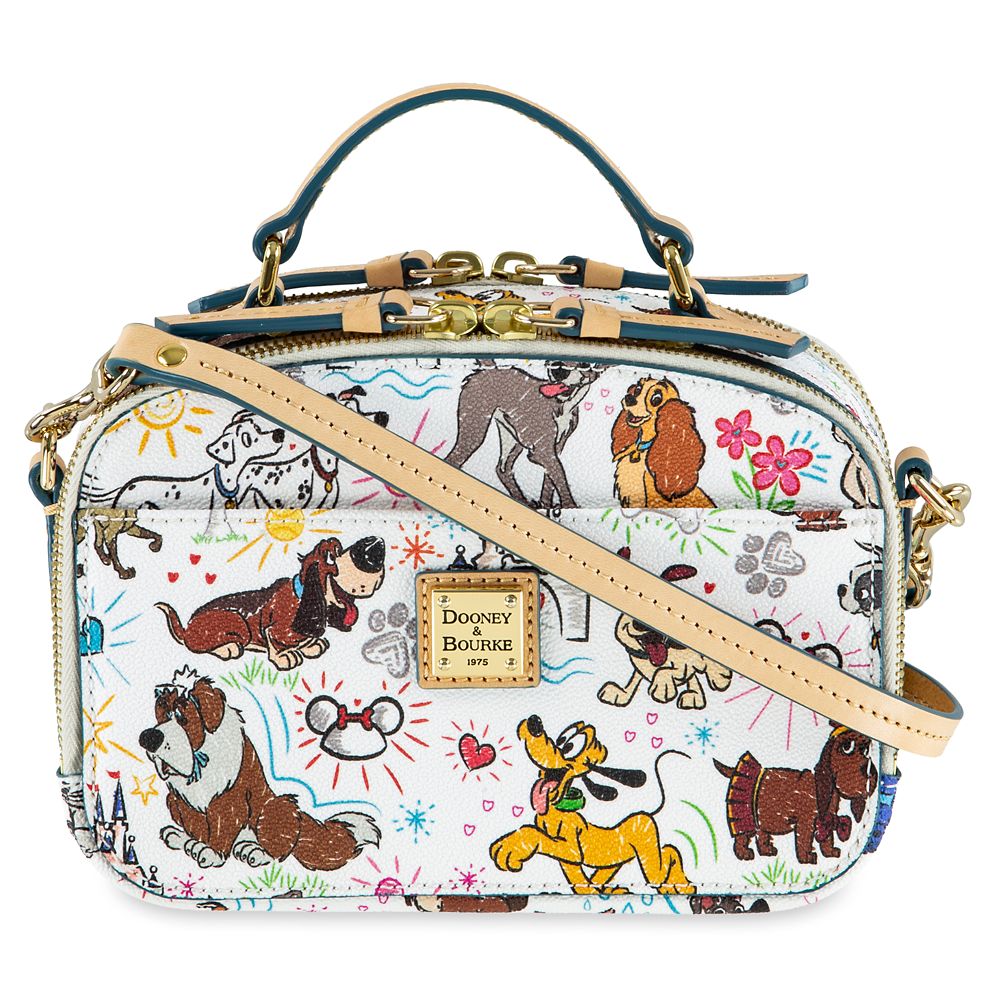 The crossbody ambler is one of my favorite styles of Dooney purses. I have it in a few patterns – very handy for quick trips outside where you want to be hands free (like walking the dog!) but need somewhere to stash your phone and keys. They also make great park bags!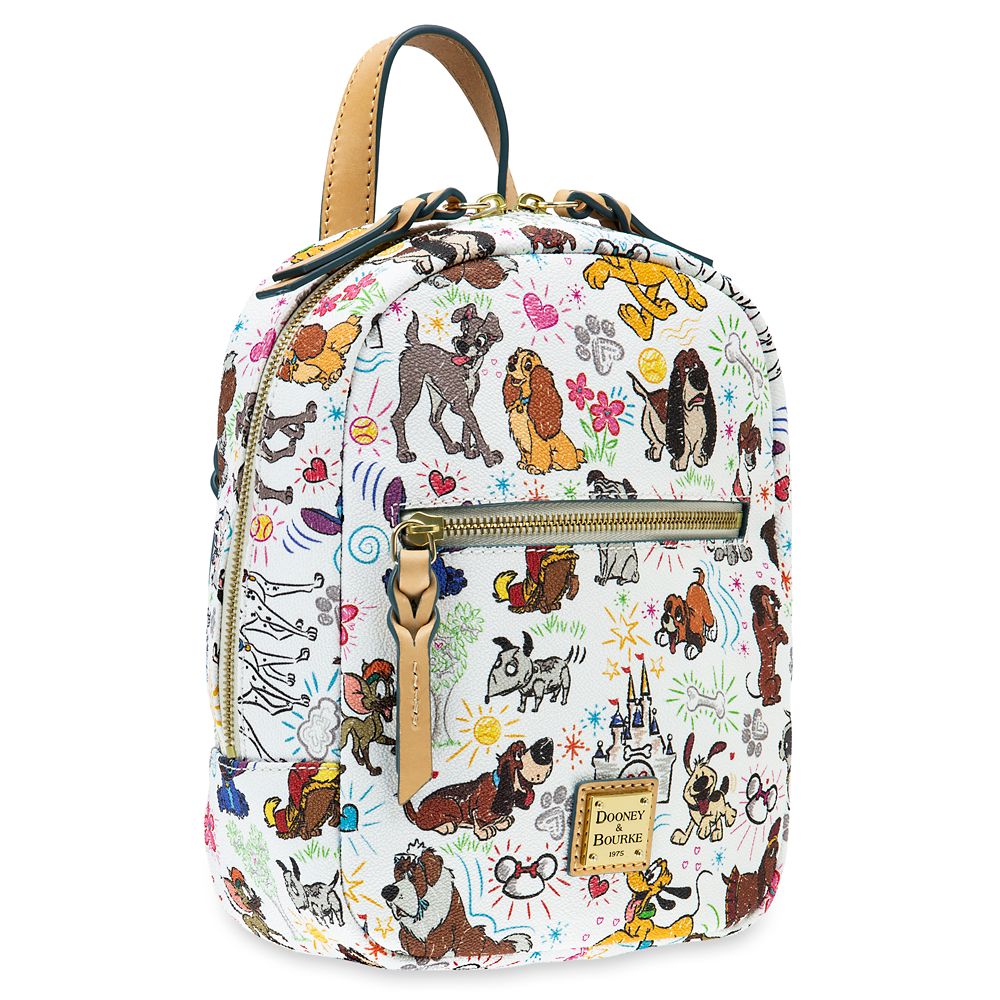 The mini backpack is also a great park bag if you need to carry a little more and keep your hands free. This backpack is 10″ x 8″ so quite a bit smaller than some of the other backpacks Dooney has released such as their full sized nylon Sketch backpack.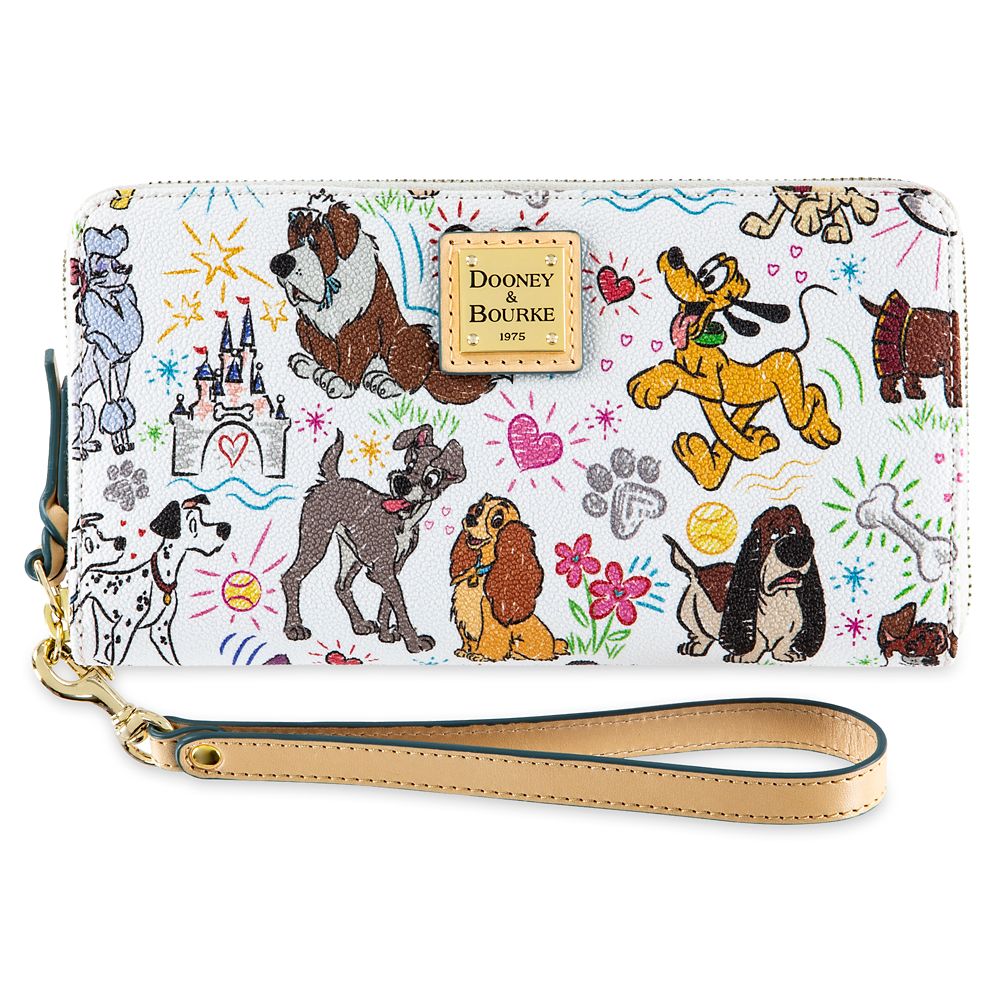 Keep in mind that these bags are very popular! At this time it seems that the tote is already sold out, although they may restock. I would also guess that Disney has set aside some stock to be released in the parks' stores when they reopen. All Disney Dooneys have unique pattern placement – no two are exactly. It can be a bit of a gamble when ordering online. I know some people often order two to try and get the placement they want and then return the other.
What does everyone think of these new bags? Let us know which one you purchase on facebook!
Ashley Beckwith McKellar
Follow me on Instagram: @disneyparksmom