Just in time for Valentine's Day, Disney Springs is welcoming a new sweet spot to enjoy all things chocolate and Disney. Check out this great new store and how they are sharing the magic of Disney with Guests both young and the young at heart.
Disney Springs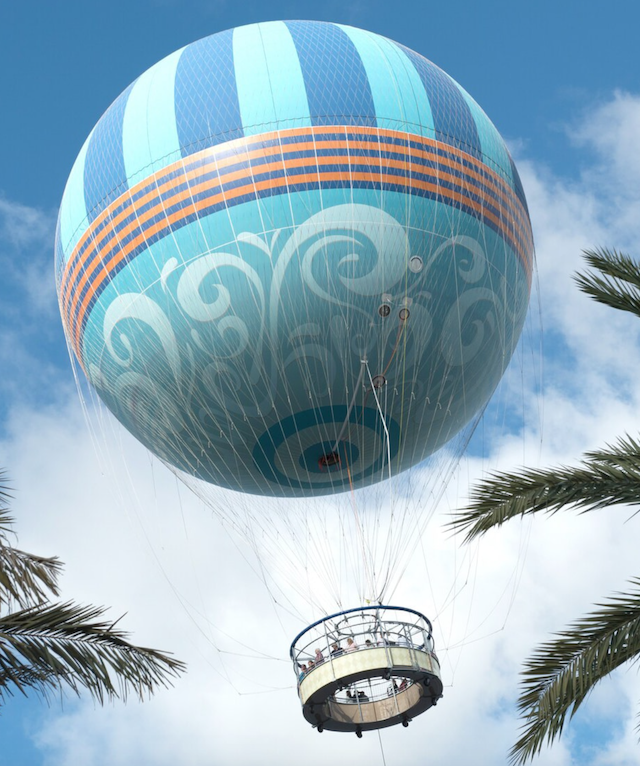 Disney fans have greatly enjoyed visiting Disney Springs particularly as the Disney Parks continue to close early. A trip to Disney Springs is a great way to enjoy Disney magic even after the Parks close or even on a non-Park day while in Florida.
Earlier this month we shared that 2 stores would unfortuntalety be closing at Disney Springs. This included both Kiehls and Kipling. As Disney Guests were saddened by the closures of these stores, they were also encouraged that other stores would be added to the Disney Springs location.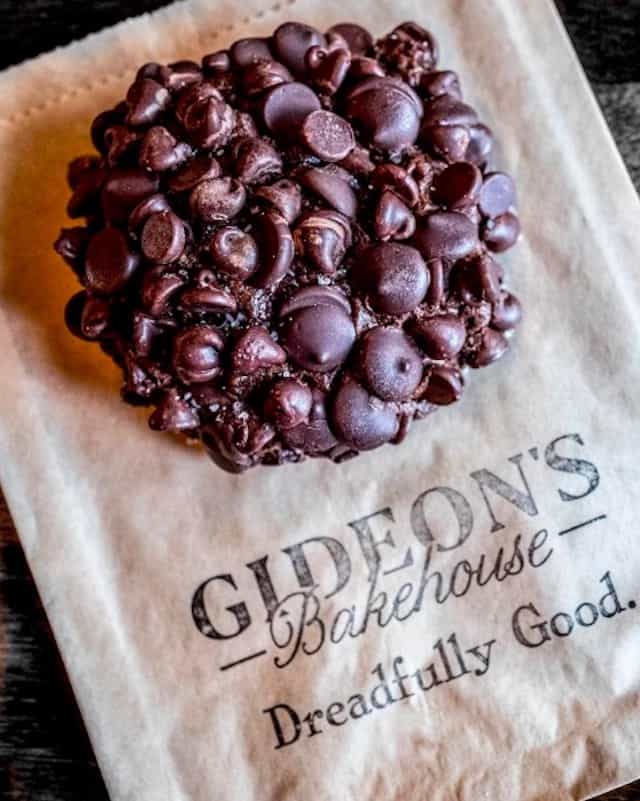 In December Gideon's Bakeshop opened their Disney Springs location for a "soft opening." Guests flooded into Gideon's and shared photos of so many amazing cookies.
After the soft opening, Gideon's Bakeshop remained closed until the Grand Opening on January 16, 2021. Gideon's Bakehouse shared that Guests were invited to sign-up in person for a virtual queue. Guests could then enjoy Disney Springs until they were to return. What Guests did not expect were the wait times in this virtual queue. Guests were given return times of up to 11 hours.
Today, Disney fans were once again overjoyed to hear that a new sweet shop would be opening in Disney Springs.
M&M Store Grand Opening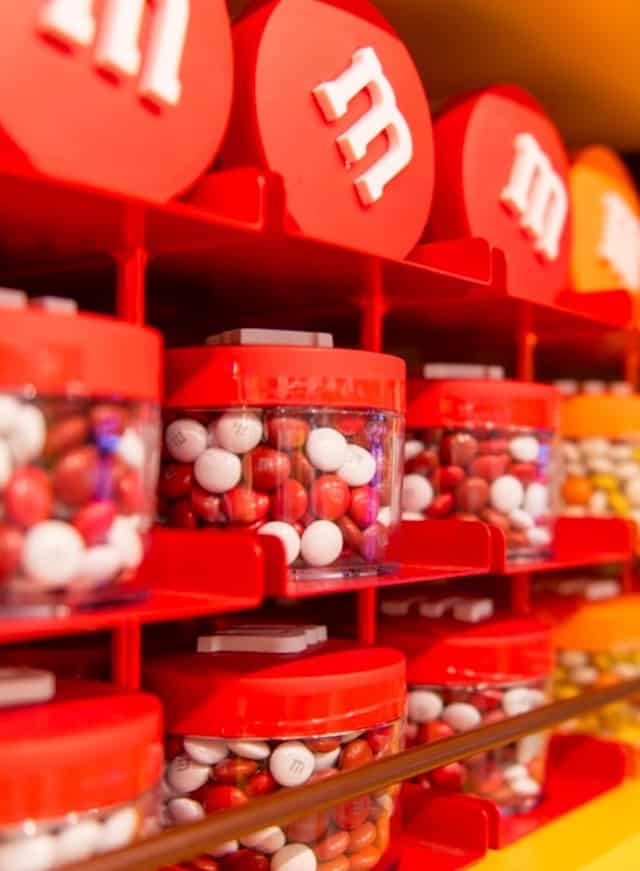 The new M&M store was originally announced to open sometime in 2020, but that opening was postponed. Check out the original announcement of this new location HERE. You can check out the original concept art for the M&M store HERE.
Today is the day that Disney fans have long been awaiting. The M&M store is finally open! It is located across from the House of Blues in the iconic West Side of Disney Springs. Their weekday operating hours are Sunday-Thursday from 10:00am until 10:00pm. Weekend operating hours are 10:00am until 11:00pm.
The new M&M store is located across from the House of Blues in the West Side of Disney Springs.
What Makes it Magical?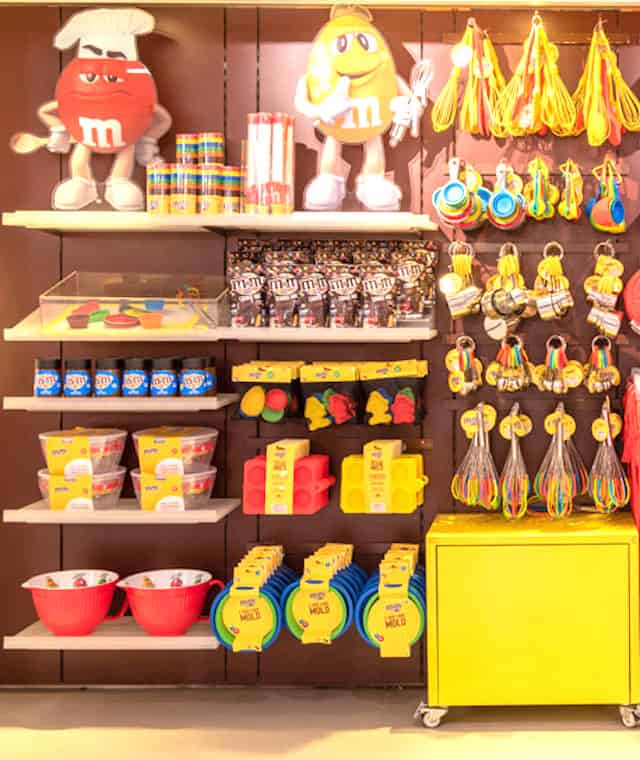 I am a gal who loves M&M's and I was curious what will may make this store unique to the Disney Springs location. Patrick McIntyre, director of global retail at Mars Retail Group, promises, "Guests will be fully immersed into an interactive chocolate experience that will create more moments and more smiles through the colorful fun of M&M's."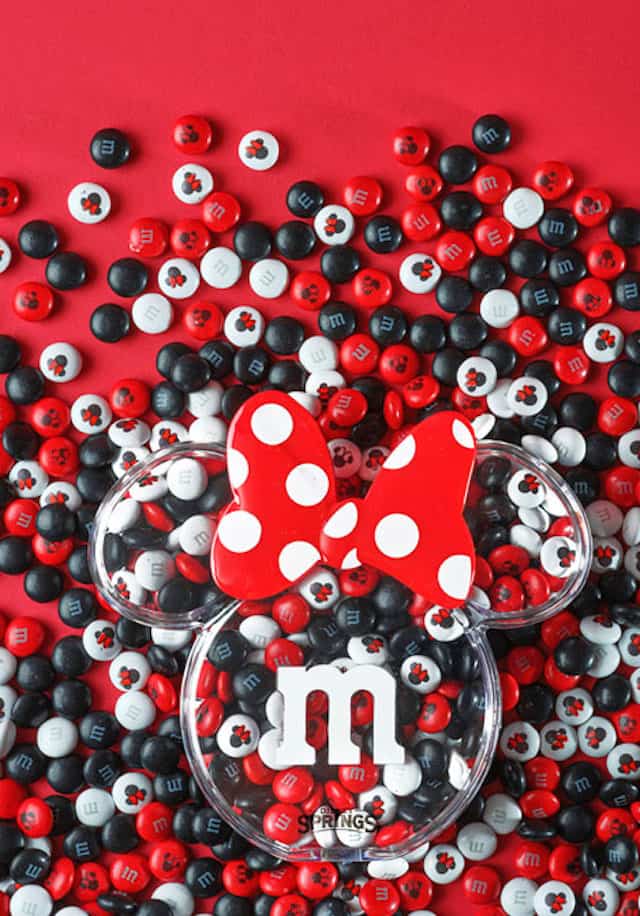 As our favorite Frozen sisters remind us, "What is that amazing smell? CHOCOLATE!" Guests will be overwhelmed with a sensory display of brilliant hues, interactive displays, and the delicious smell of chocolate.
Check out these adorable Mickey Mouse and Minnie Mouse printed M&M's. These are almost too cute to eat. I did say ALMOST because they would not last long in my house.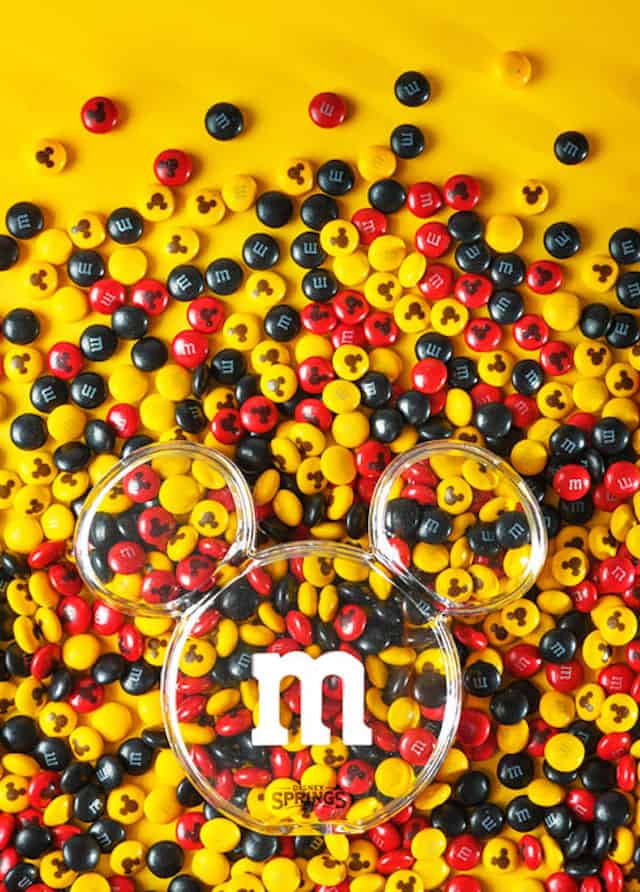 Guests may also design their own M&M using a mobile kiosk. Included in this unique design experience are logos for Disney Parks, Disney Princesses, and Mickey and his pals.
Guests can create their own M&M candy featuring a Disney Park attraction, Disney Princess, or even Mickey and his pals.
This would be a great way to bring a bit of Disney to your home even after your Disney vacation has ended. What a great souvenir for friends and family at home as well.
Will you be visiting the M&M store at Disney Springs? Much debated topic, do you like plain or peanut M&M's? What would be your favorite design for your personal M&M creation? Share your thoughts with us on our Facebook Page.