Back in June, we brought you news that the Award-winning Gideon's Bakehouse was coming to Disney Springs this year. With the bakery still aiming for their 2020 opening, it can't be long much longer now until you can get your hands on one of their mouth-watering cookies. Take a look at what's on the menu!
Gideon's Bakehouse
Gideon's Bakehouse's original store opened in 2016 in the East End Market. With just $800 in the budget, no investors, and one employee, they quickly grew to become a world renowned bakery.
Gideon's prides itself on it's attention to detail and theming. What better place to open a new bakery than in Walt Disney World?
They just installed a gargoyle at the top of the new bakery location and I love that they created a backstory for him.
Everyday, Gideon's Bakehouse has been releasing a new cookie flavor that will be coming to the Disney Springs bakery location on their Instagram page.
There isn't a flavor on the list that doesn't sound absolutely amazing! You won't go wrong with whatever you order and many fan favorites have made the list!
The Chocolate Chip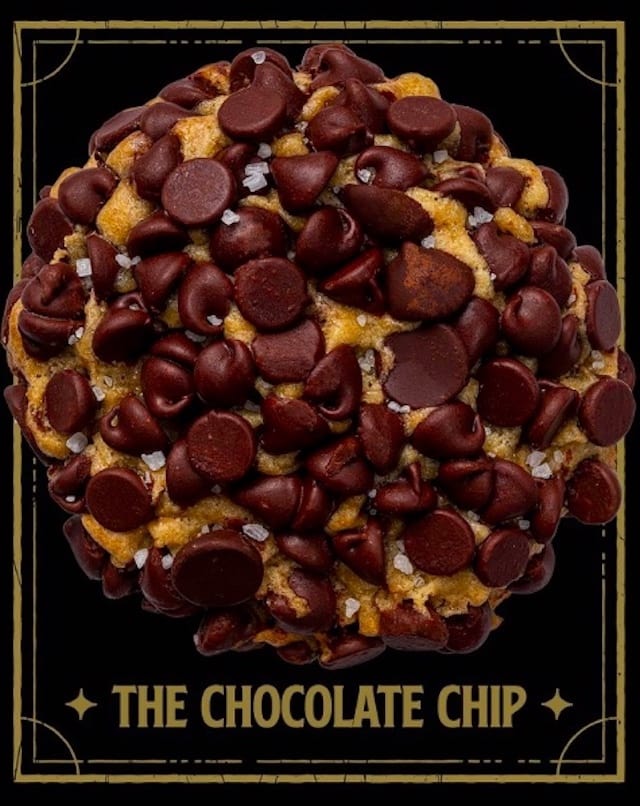 It's hardly a surprise that the cookie that started it all has made it to the Disney Springs menu. This cookie is insanely popular and has be deemed everything from the "Best Cookie in Orlando" to the "Best Cookie on Planet Earth".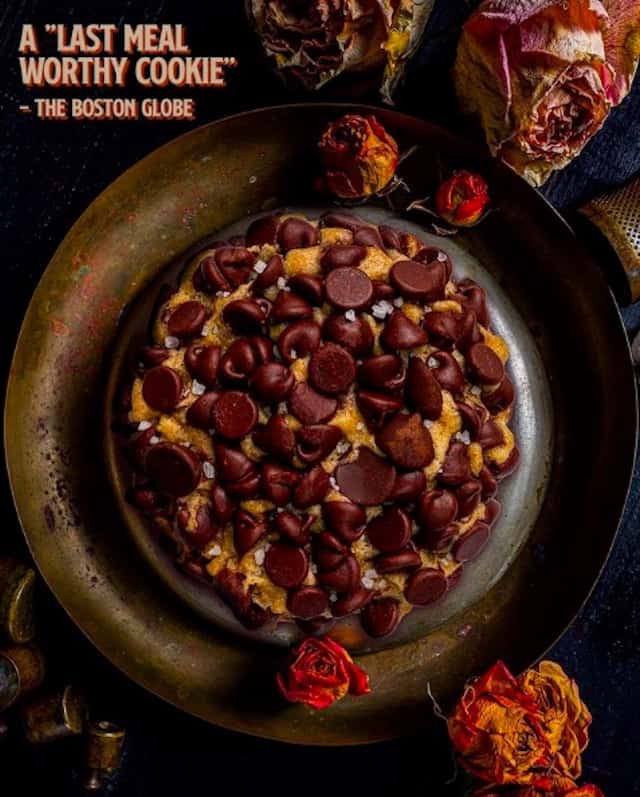 Weighing in at almost a 1/2 pound, this cookie is a real "heavy hitter". It is overloaded with giant chocolate chips and packs a serious vanilla punch, due to it's use of vanilla bean in the dough.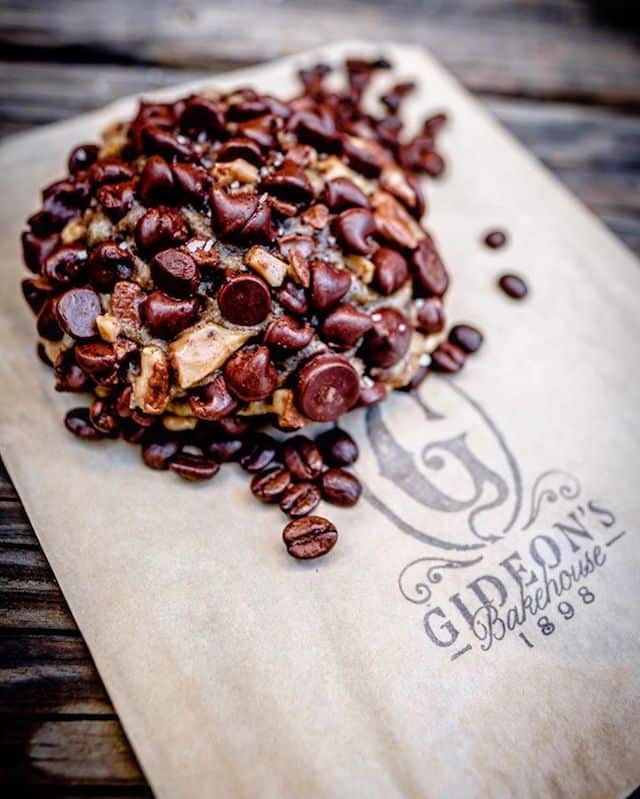 It took Gideon's bakery creator, Steve Lewis, 15 years to perfect this recipe and he is the only living person that knows the complete recipe.
Pistachio Toffee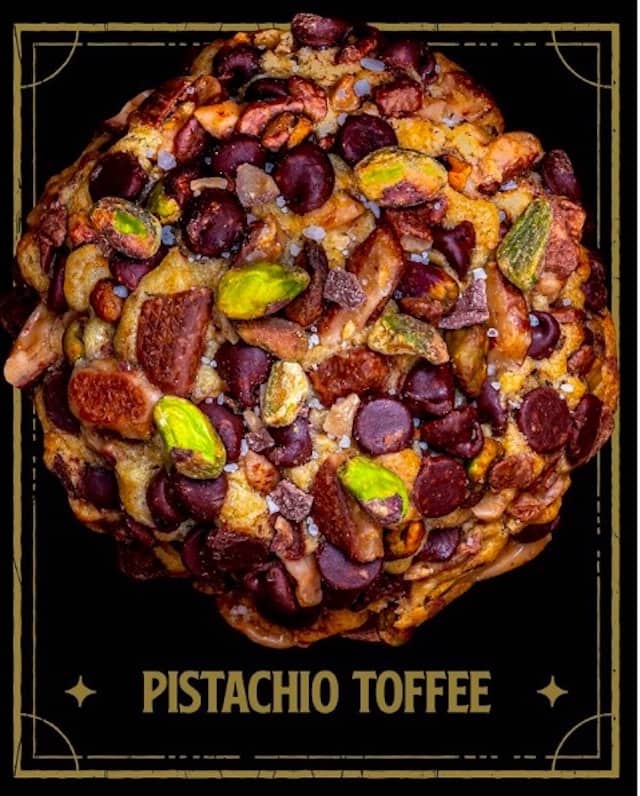 Another fan favorite flavor is coming to Disney Springs. If you love sweet and salty combinations be sure to try the Pistachio Toffee Cookie. It has the perfect balance of soft and crunchy textures and many fans say you can't leave Gideon's without trying this cookie!
Cookies and Cream
This flavor is one I am very excited to try! I love cookies and cream, and this cookie looks like an Oreo lovers delight. The soft vanilla cookie is packed with chunks of Double Stuff Oreos on the inside and crushed Oreos on the outside.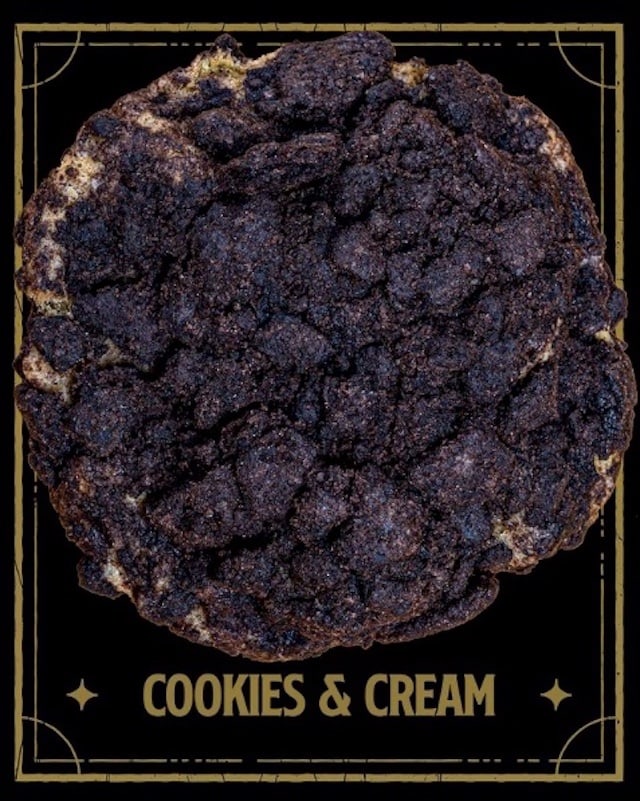 Gideon's says this is their "Cult Cookie", because their cookies and cream fans can't get enough. If you are looking for the taste of an Oreo milkshake in a cookie, this is for you!
Peanut Butter Crunch
For all you peanut butter lovers out there, I have some good news! Gideon's is bringing their Peanut Butter Crunch cookie to the new Disney Springs location!
Most peanut butter cookies taste the same, but Gideon's spent extra time developing this recipe to set it apart from all its other peanut butter rivals.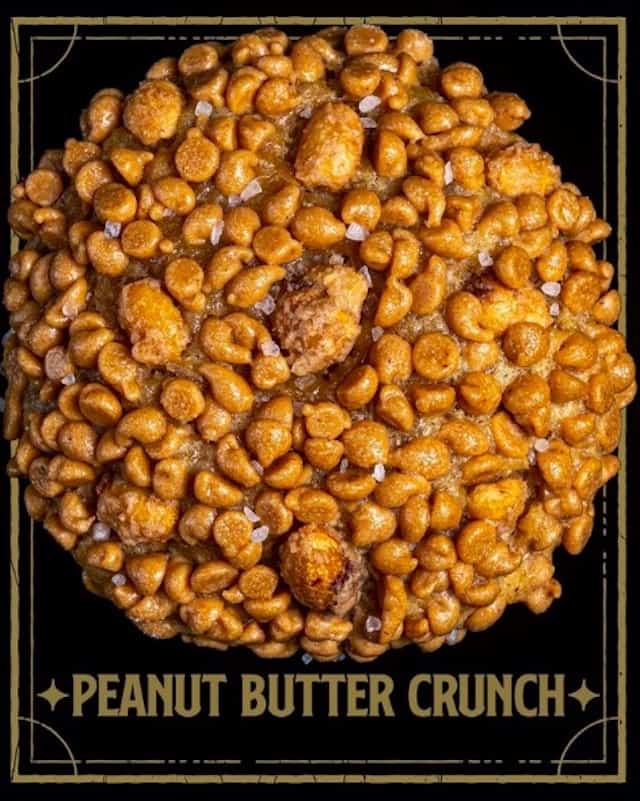 Since the dough is mostly made of peanut butter, you are sure to get that peanut buttery goodness in every bite. To add just the right balance of crunch, the cookie is topped with handmade candied peanuts.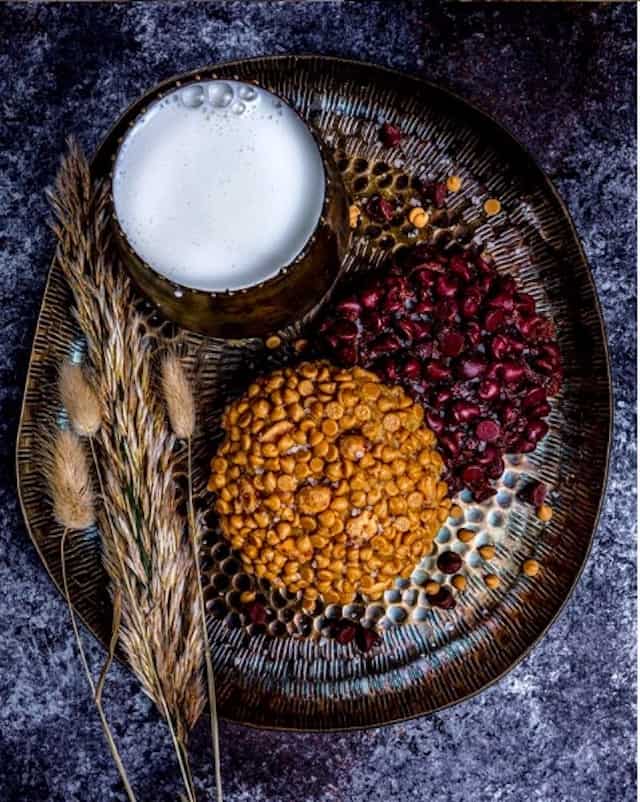 Gideon's pro tip is to try this cookie with their PB Buttercream Dip. Umm… yes please!
Triple Chocolate
The Triple Chocolate cookie is a chocolate lover's paradise. In actuality, it really is made with 5 chocolates, not three, but Triple rolls off the tongue better than Quintuple, so we get it.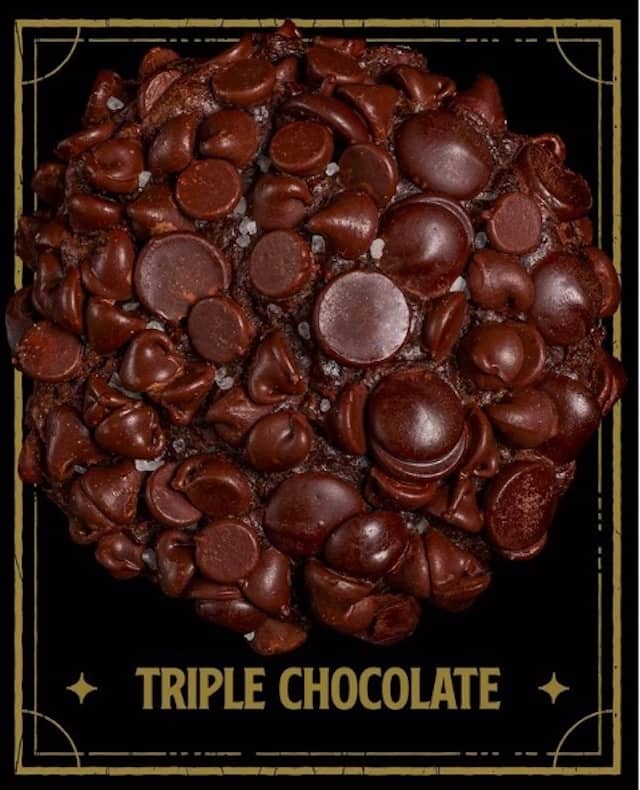 This cookies uses Callebaut and Ghiradelli chocolates and has velvety-rich chocolate ganache poured straight into the dough as it is being mixed. You are going to want to spend some serious alone time with this cookie!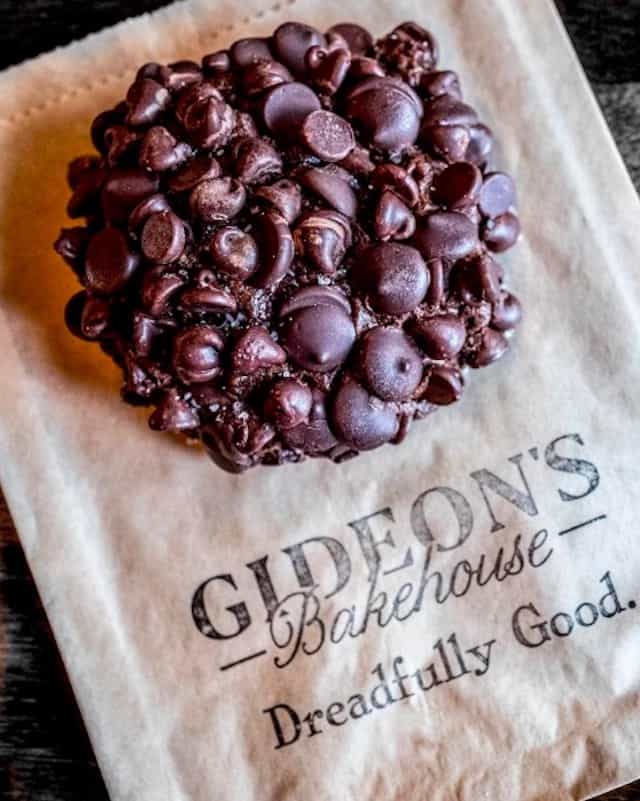 Gideon's pro tip advises that this cookie pairs amazingly with it's cold brew coffees.
Coffee Cake Cookie
This cookie was insanely-popular at the original Gideon's Bakehouse location, but it was only sold one month a year as a special limited edition item.
It was previously mentioned that when the Disney Springs bakery opened, the Coffee Cake cookie would become a permanent daily staple at the location.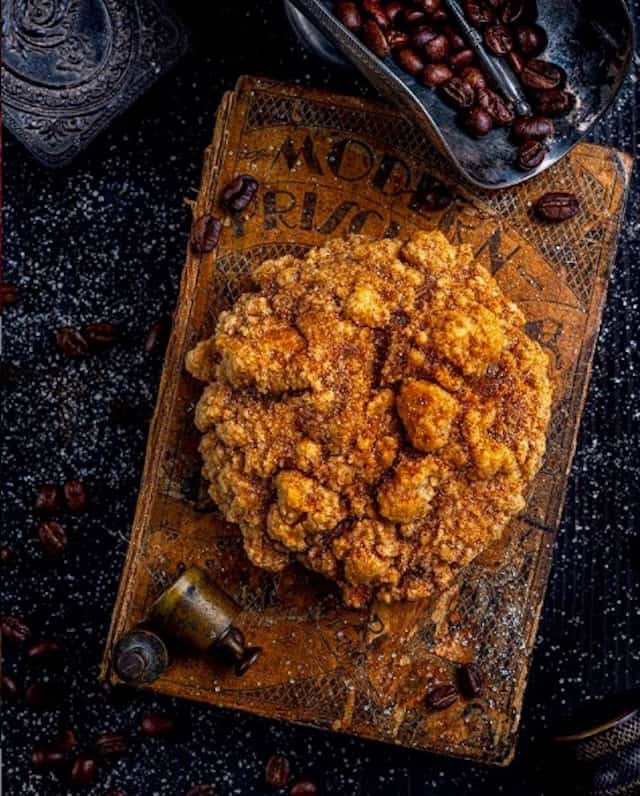 It also appears that this cookie will now be an exclusive-to-Disney item, as the cookie is now listed as "available only at Disney Springs" on Gideon's official website. 
If this cookie tastes as good as it looks, I don't think they will be able to keep them in stock for long.
The cookie base is an extra buttery vanilla bean dough, filled with cinnamon strudel and topped with homemade double baked butter crumbs.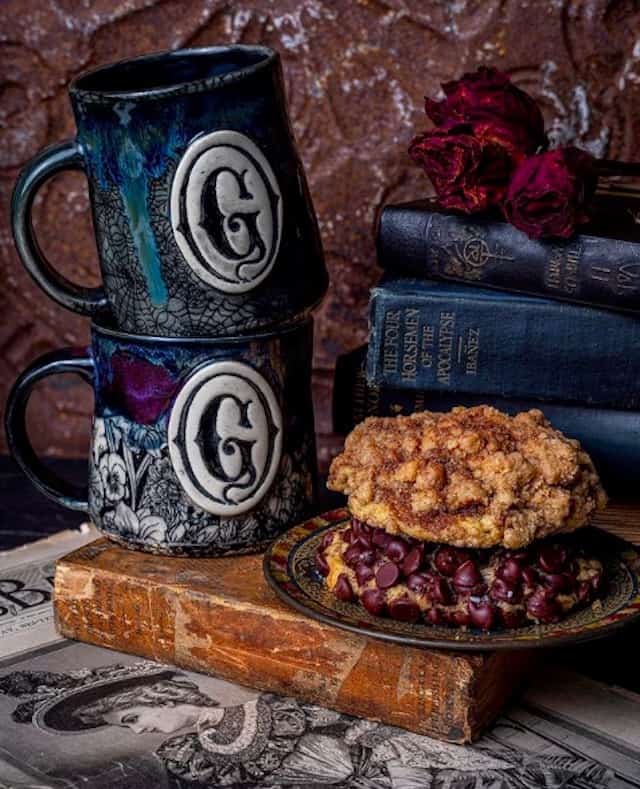 How ahhhh-mazing does that sound? Plus, this cookie is built to be paired with their iced coffees.
If the Coffee Cake cookie is on your must-have list, be sure to grab this in the morning before they sell out!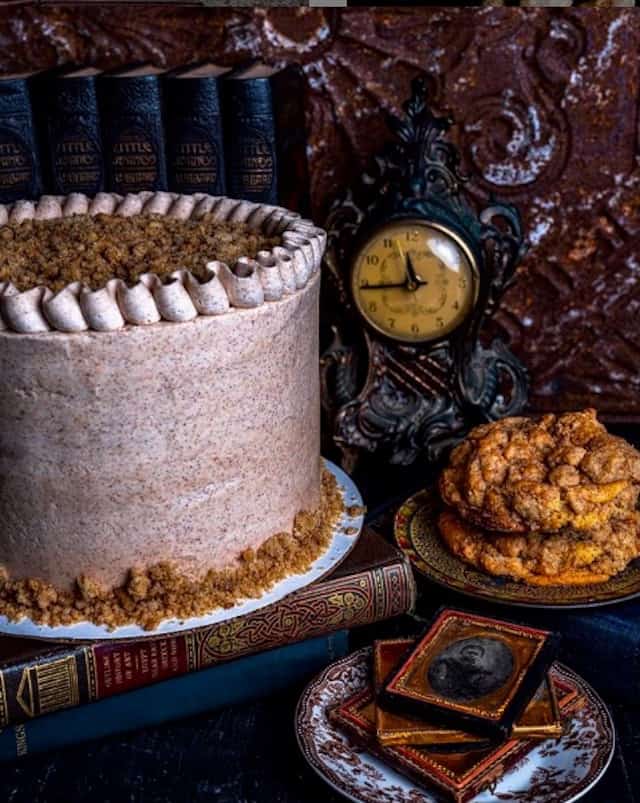 If you plan to be at the Walt Disney World resort this December, be sure to try out these two specialty holiday flavors!
Santa's White Christmas
This is a white chocolate cookie filled with coconut, sweet caramel, vanilla and nutty flavors.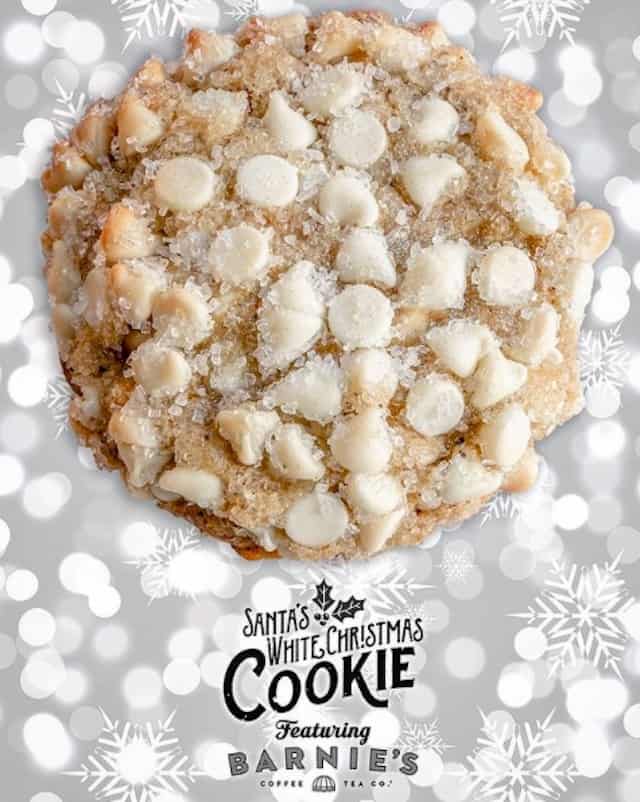 If that isn't enough, they also add freshly ground White Christmas decaf coffee beans throughout the cookie. To top it all off, they add coarse sugar, sea salt and a pinch of Christmas glitter for a bit of a sweet and salty crunch.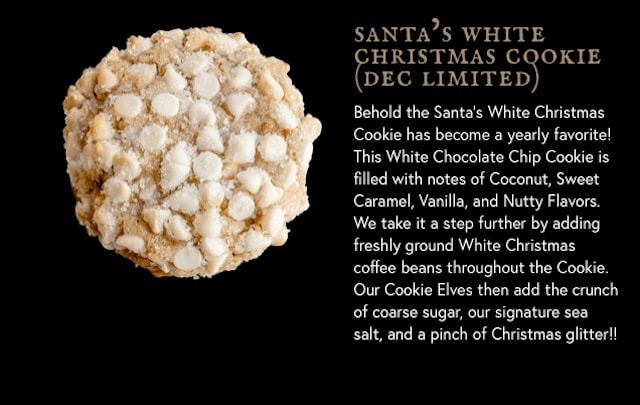 Cookie Vom Krampus
The Cookie Vom Krampus is made from the same ingredients as the Triple Chocolate Cookie but mixes in Andes Mint pieces.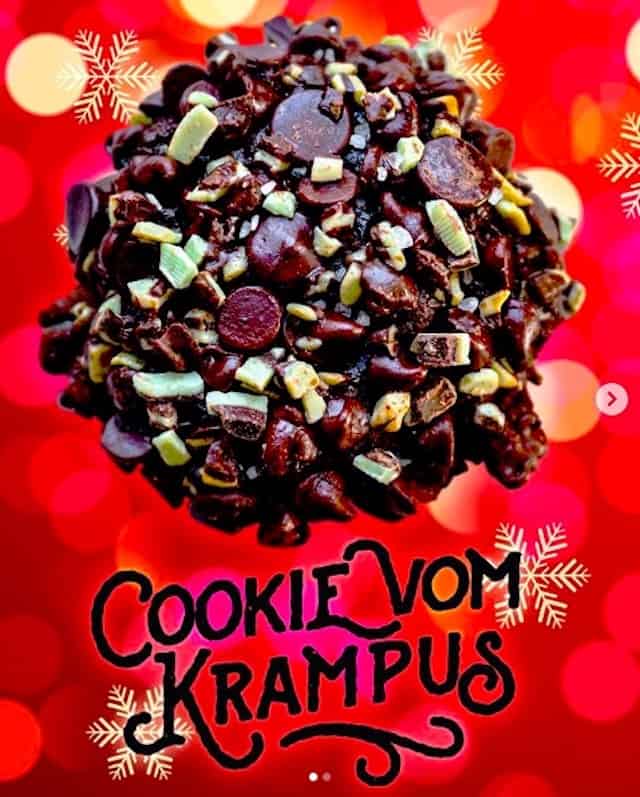 Since each batch of cookie dough take 24 hours to make, the mint flavor seeps into the dough ensuring you get that delicious cool mint flavor in every bite.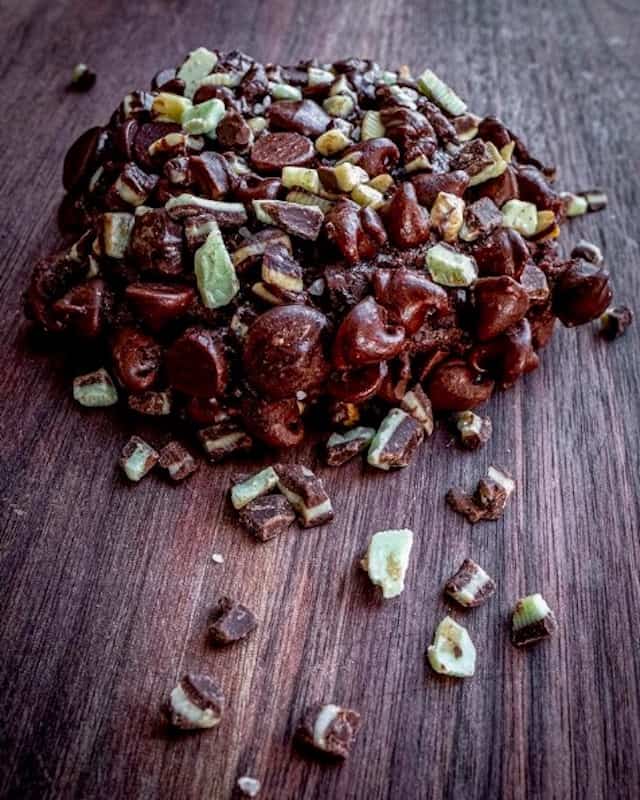 I personally love Andes Mints, so this sounds amazing!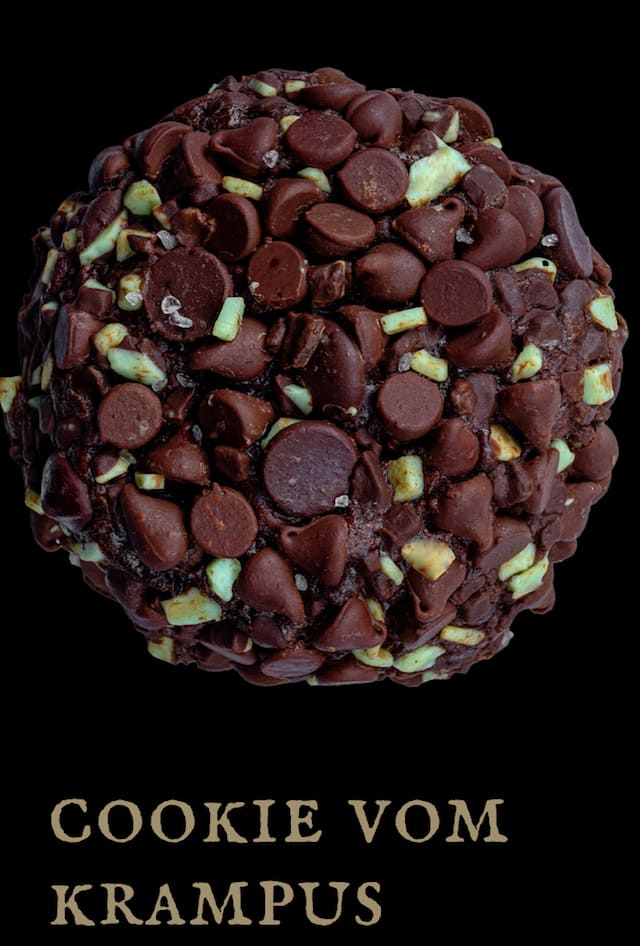 The fun doesn't stop here though! In addition to these favorite Gideon's Bakehouse flavors, there will be special daily releases and a hot cookie hour, if you need a sweet fix after dining at one of the many amazing Disney Springs restaurants.
There isn't an official opening date yet, but it's so close we can taste it!
Are you excited for the opening Gideon's Bakehouse at Disney Springs? Have you ever had a Gideon's Bakehouse cookie? Let us know what you thought on Facebook!