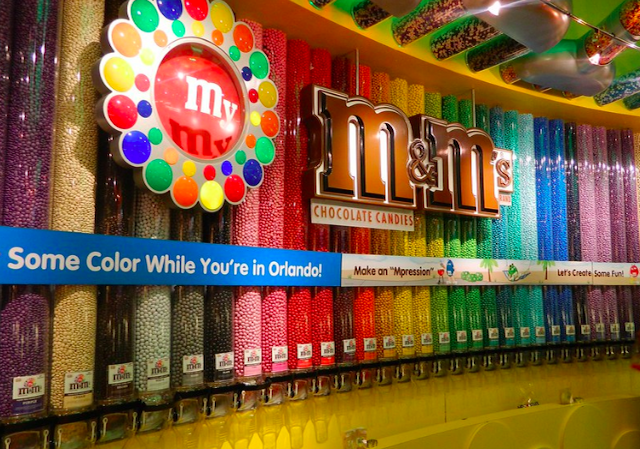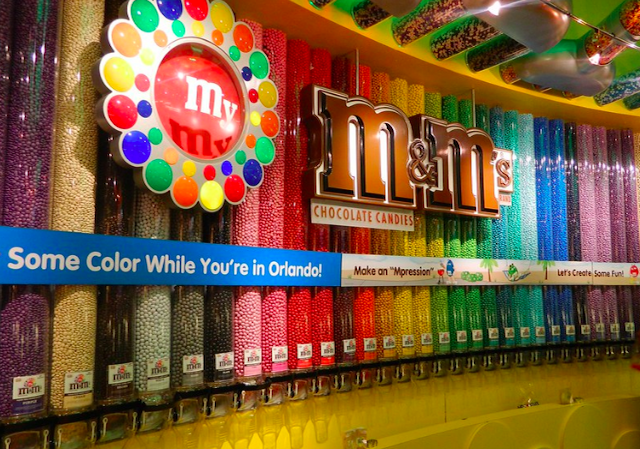 You'll now have a sweeter reason to visit Disney Springs with the opening of the M&M's store. We have our first look at the concept art for the storefront!
The new M&M store was just recently announced (details on that HERE), opening sometime in 2020 at Disney Spring's West Side. It will be located next to Splitsville, a fun bowling alley (check out a review HERE), taking over the former Curl and Fit2Run stores.
"Disney Springs is one of the most popular retail destinations in the country, making it the perfect location for our new M&M'S experiential store," said Patrick McIntyre, Director of Global Retail at Mars Retail Group.
"Guests will be fully immersed into an interactive chocolate experience that will create more moments and more smiles through the colorful fun of M&M'S."
Orlando M&M's Store
The current M&M'S World Orlando, located in the Florida Mall, is over 16,000 square feet and holds over 7,000 unique M&M'S items and a full size 38 FORD fusion NASCAR. The store is a fully interactive and colorful M&M'S experience.
It will close when the Disney Springs location opens. Construction is set to begin very soon with a 2020 opening date! We will be sure to keep you informed when more details are announced!
Now, we have a look at new concept art for the M&M's storefront!
Disney Springs
The new M&M's store is just one of many reasons to visit Disney Springs during an upcoming trip. It's a great way to take a break from the parks, do some shopping, and enjoy some delicious food. There are so many experiences, like hot air balloon rides and the Bibbidi Bobbidi Boutique, that you are sure to have a memorable time.
Check out more reasons why you should visit Disney Springs HERE. The new M&M's store just gave me one more reason!
Have you been to an M&M's store? Are you excited to check out the new location in Disney Springs? Let us know on the facebook page!
-Monica S.