A new permit filed for Splitsville Luxury Lanes at Disney Springs shows that the establishment plans to sacrifice lanes for bar and kitchen space. Read on for details.
A construction permit filed today by Splitsville Luxury Lanes, located on Disney Springs' Westside, will build an additional bar and prep kitchen.
The Luxury Bowling Alley stated their plans to remove four bowling lanes and put in a new bar. The bar will also have space for a prep kitchen.
Splitsville Luxury Lanes
The Luxury bowling alley reopened with new safety features and protocols, which you can read about here.
Splitsville's website boasts that they strive to reinvent the game of bowling with an elevated menu and opulent surroundings.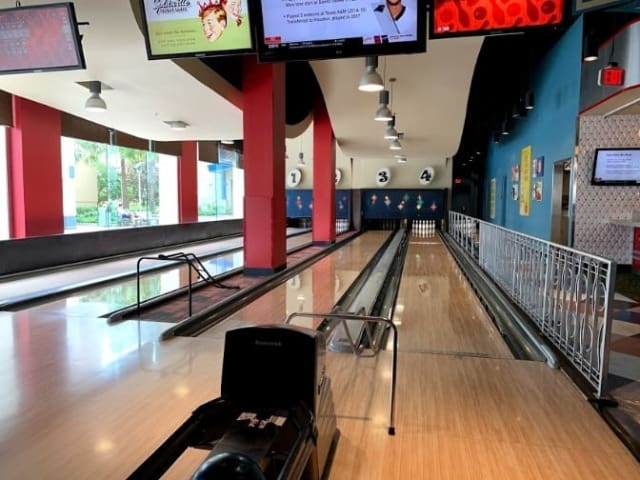 One of our writers, Heather, wrote a review of the dining experience at Splitsville. Splitsville is famous for, of all things, their sushi!
Splitsville recently celebrated national bowling day with free games for every 10th guest! They are also offering a special for Cast Members at this time!
More Entertainment At Disney Springs
With the parks closing earlier, guests are drawn to Disney Springs in the evenings! Check out my article on staying busy in the evenings at Disney World.
Disney Springs offers lots of shopping, world class dining and a variety of entertainment options.
My (Rebecca's) personal favorite stores include Uniqlo, Marketplace CO-op and the LEGO store. You can read about unique offerings at the LEGO store here.
The AMC theater next to Splitsville has now reopened! You can view showtimes here.
How do you like to spend your time at Disney Springs? Are you a shopper, a movie goer, or a bowler? Let us know in the comments on Facebook and in our Facebook group!
-Rebecca W Davis