Are you hoping to surprise your family with a trip to the Disney Parks? Join me as I plan to surprise my family with a gift full of magical memories.
The Surprise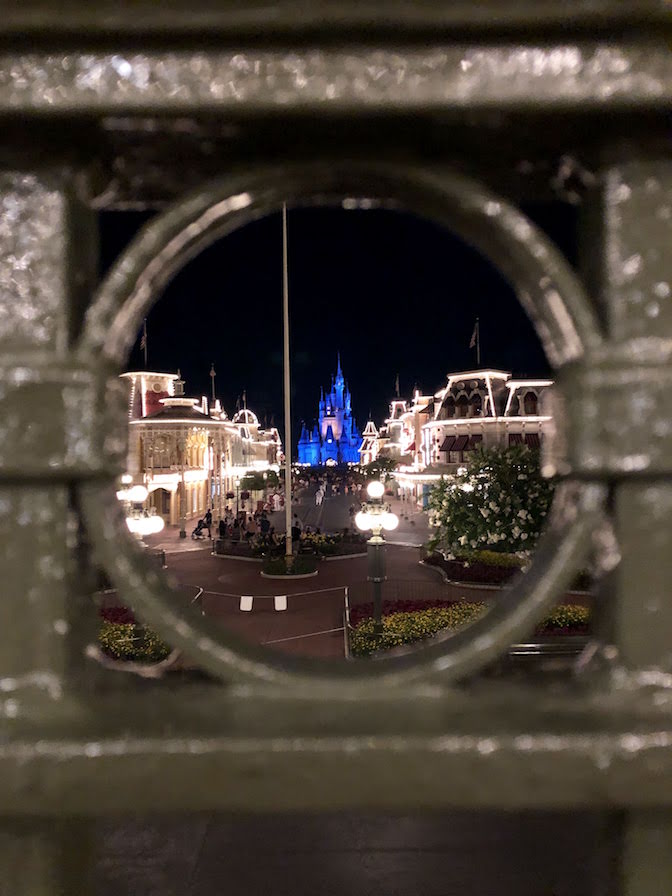 Want in on a little secret? Our family will be traveling to the "Most Magical Place on Earth" in 14 days! One year we attempted to surprise our children with a trip to Disney World the day that we were to leave. Of course they were so excited for a trip to Disney. They did admit that they missed the fun leading up to the vacation.
When my husband and I first thought of surprising them with a trip to Disney World for Christmas, we remembered the mixed response to our last surprise. This year, we thought that maybe we could make it a fun surprise for them that would also allow time to plan and prepare for this magical vacation.
Scavenger Hunt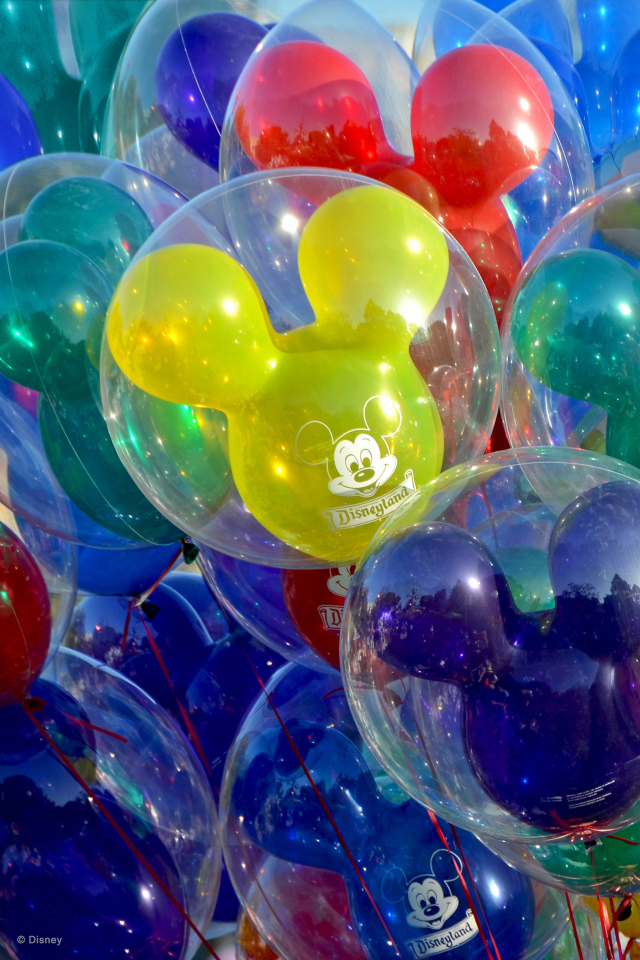 My children may be the exception, but they absolutely love a scavenger hunt. This is really an easy way to make even a small treat a BIG deal. We have hidden their Easter baskets, Valentine gifts, and 4th of July glow sticks. On Christmas Eve, we have even sent them on a Candy Cane scavenger hunt to find their Christmas pajamas.
As the children run throughout the house, they will eventually find themselves in our playroom to find a large box to unwrap. Inside we hid a secret message hidden inside 3 inflated balloons.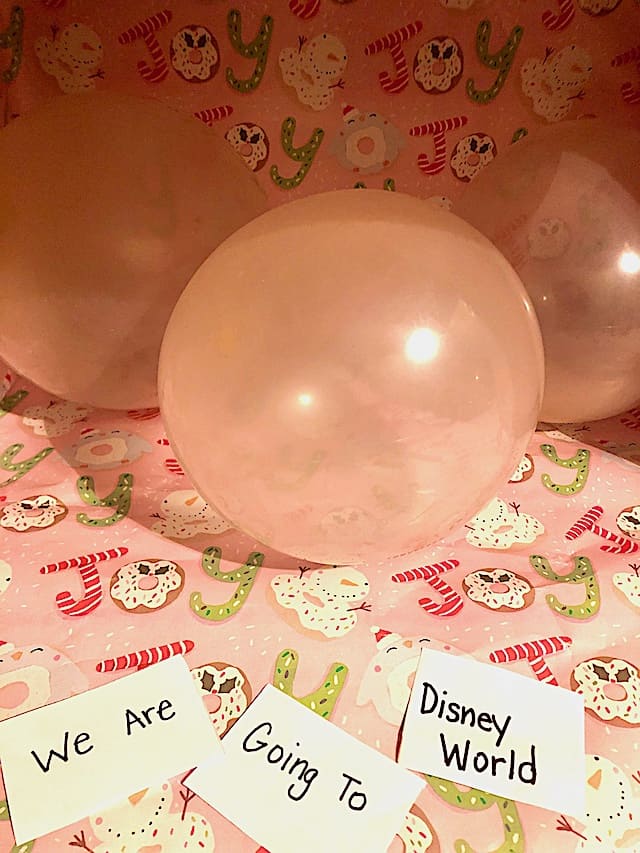 Each child will find a balloon with their name written on the outside of one balloon. Also included in this box will be a small safety pin attached to a card to pop each balloon.
Once these balloons are popped, they will reveal the big surprise. On the first balloon, the paper will simply say "We Are." The second paper will reveal "Going To," with the final balloon sharing "Walt Disney World!"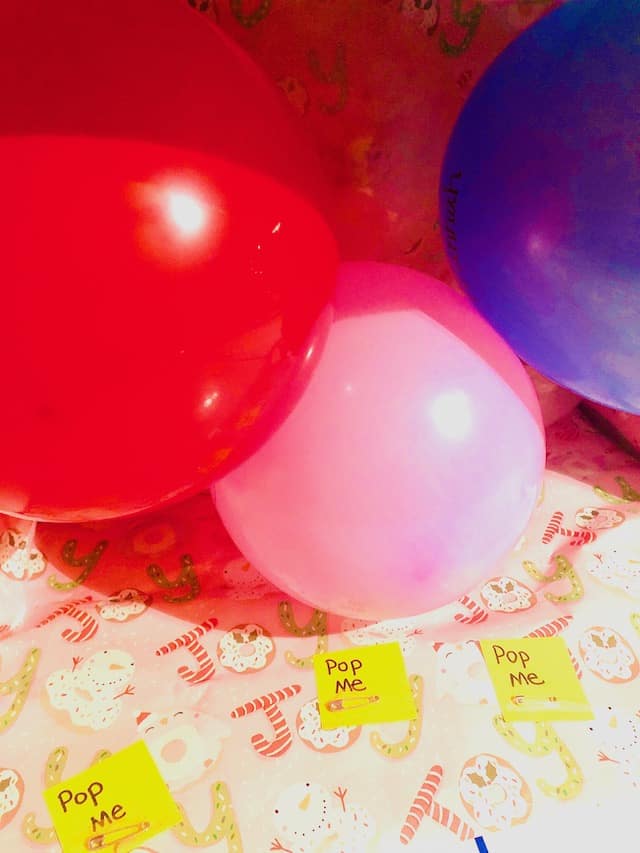 I am so excited for them to discover this surprise. To add further fun to the surprise, we have been creating a fun travel box of their favorite Disney goodies.
The Final Countdown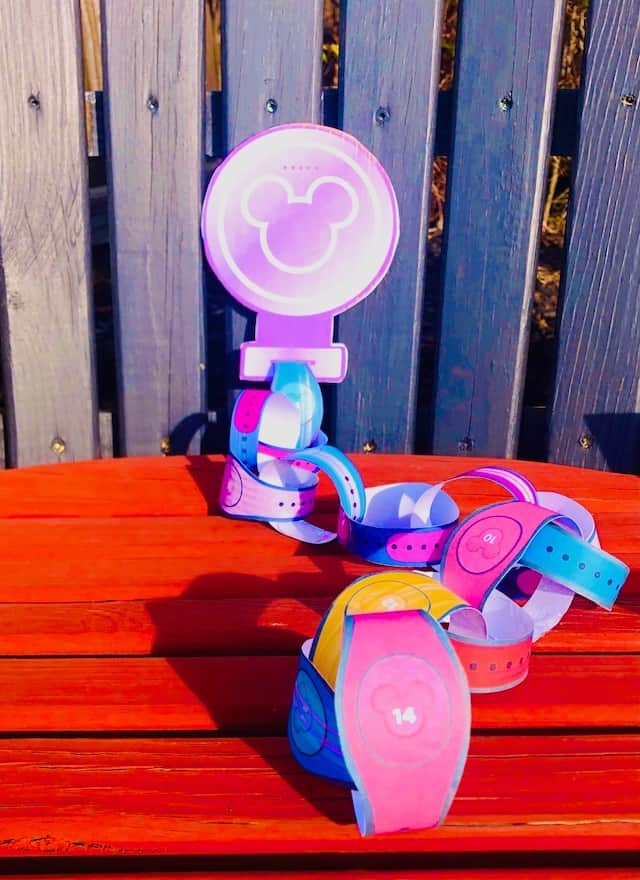 My children like counting down the days until Christmas and the days until their birthday. Of course they are going to love counting down the days until our Disney vacation.
Our family loves wearing their MagicBands while at Disney. I loved this idea of making a chain of MagicBands to countdown until we leave for our trip. Each day the kids can take turns taking off a MagicBand. I did print these off on a heavy card stock. This helps for durability and a child could even wear it for fun for the day.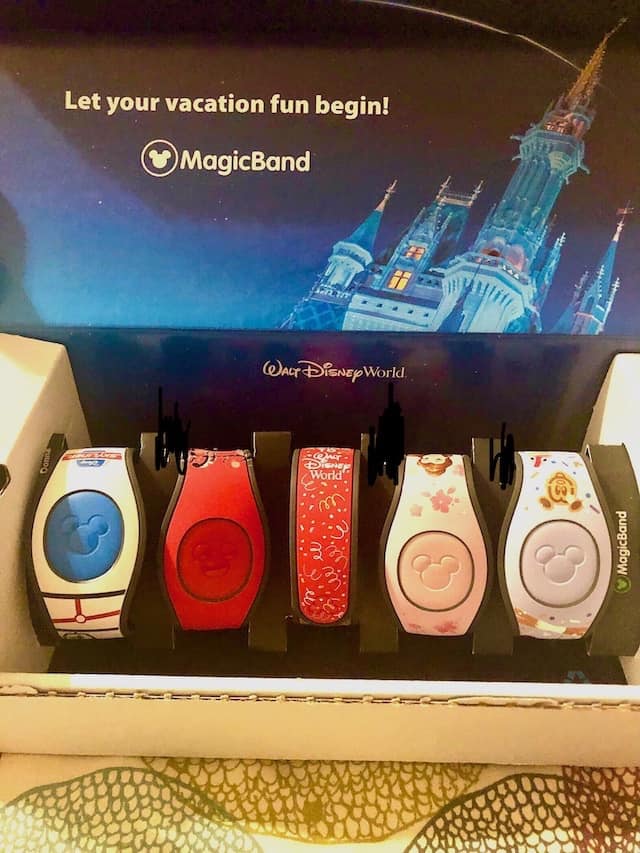 Speaking of MagicBands, we also purchased a new MagicBand for each of us for this "surprise" trip. Unfortunately, MagicBands will not continue to be complimentary, but will still be avaiable for a discounted price. Read more about this change HERE.
Create a fun countdown to build excitement for your upcoming Disney vacation.
Does your family love MagicBands as much as mine does? Check out this tutorial to make your very own MagicBand art piece. Also, see how you can add the magic of MagicBands to your Christmas decorations.
Sorcerers of the Magic Kingdom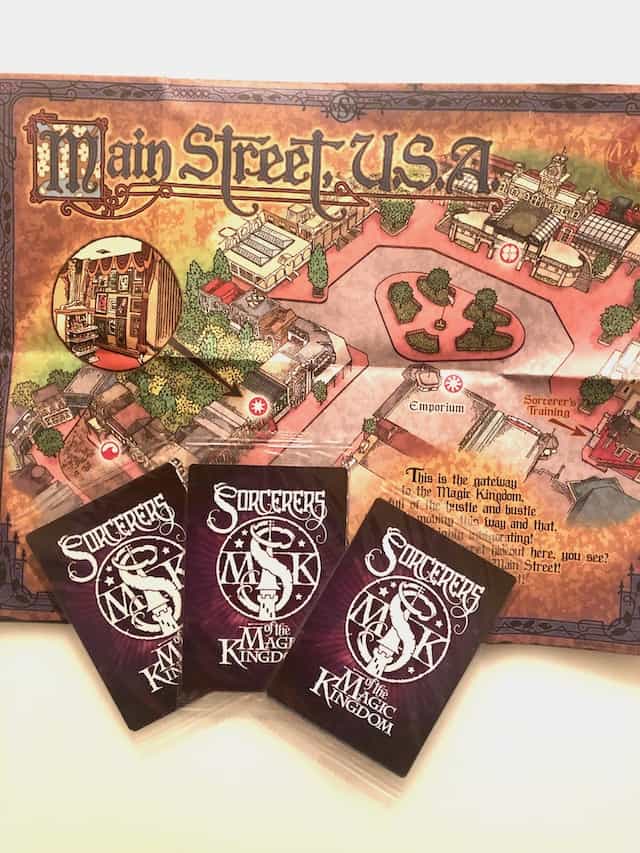 On our last visit to the Magic Kingdom, we took time to participate in the Sorcerers of the Magic Kingdom game. This is an interactive role-playing game that allows Guests to use Spell Cards to defend the Magic Kingdom from the villains. This game is similar to a game that my children absolutely loved aboard the Disney Dream.
Sorcerers of the Magic Kingdom is a FREE game that you can play at your leisure in the Magic Kingdom. Simply visit the Firehouse on Main Street, U.S.A. and sign up to receive your Sorcerer Key Card, Merlin's mystical map, and spell cards.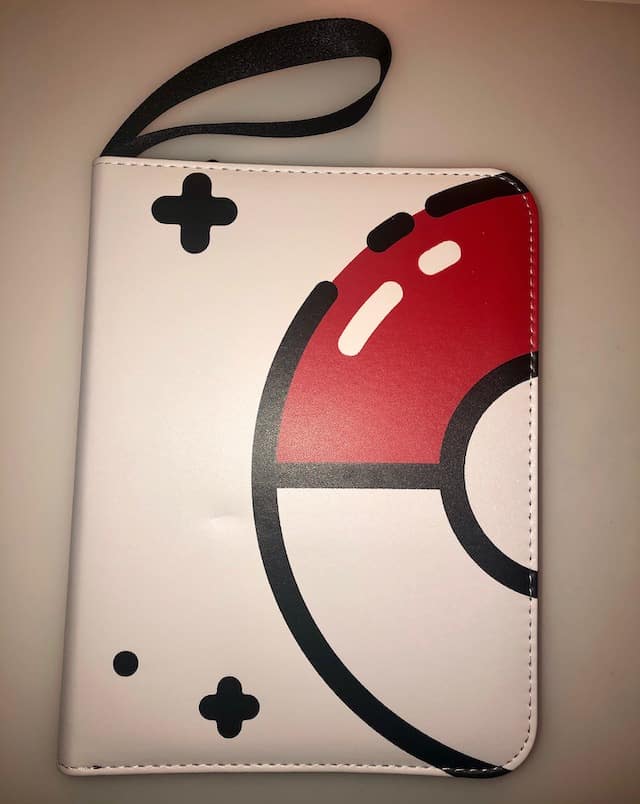 We collected a few cards during our last trip. I wanted to find a way to keep these safe for this upcoming trip. I found this small card holder on Amazon and I loved the compact size. As a bonus it includes a strap that will make it easy fasten around a wrist while we are playing.
Sorcerers of the magic kingdom is a free interactive role-playing game that can be enjoyed in the magic kingdom.
Unfortunately, the Sorcerer's of the Magic Kingdom program ended in January 2021. I was very thankful that our family was able to participate in this program one final time during our trip. Read more about the end of this program HERE.
Pressed Pennies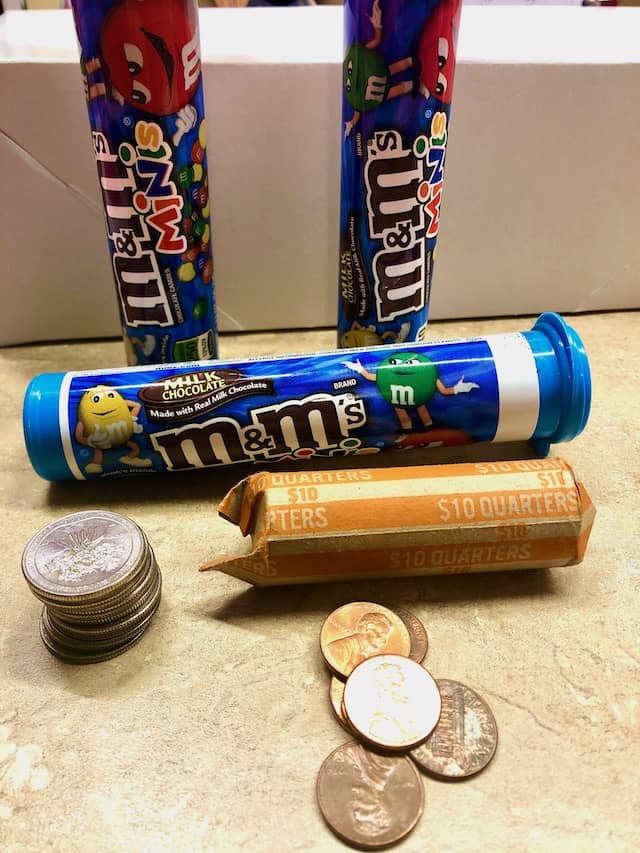 My children love getting pressed pennies and Walt Disney World has so many great pressed penny locations. These can be found throughout the Parks and Resorts. We have found that M&M mini tubes make great transporters for quarters and pennies.
Character locator lists each pressed coin location throughout all of the disney theme parks.
We simply place 2 quarters and 1 penny on the bottom and continue to stack them. There are many locations that now offer pressed quarters as well. You can find all of the pressed coin locations on the Character Locator app. These are located under the "extra" tab for each Theme Park.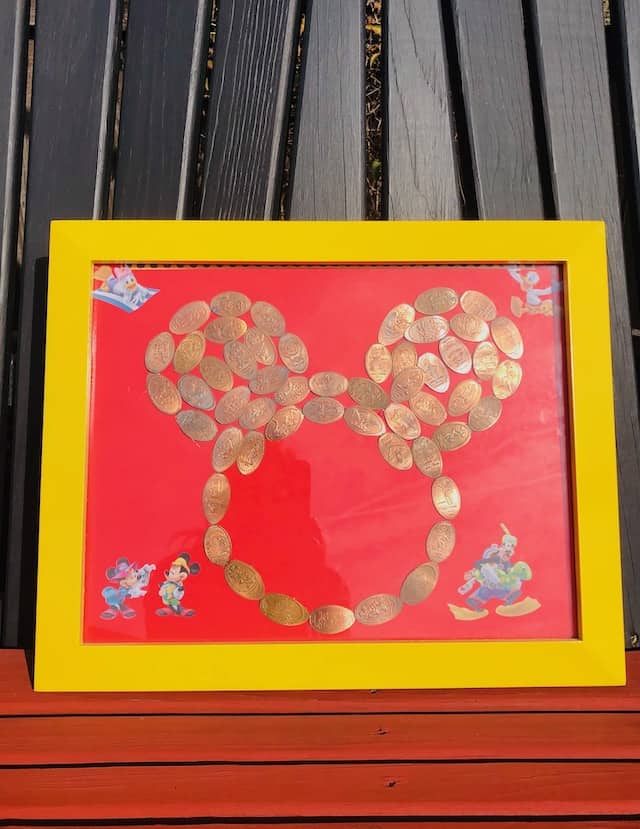 Pressed coins make great souvenirs. These can be used in scrapbooks, kept as momentos, fashioned into jewelry, or even used for Disney decorations. This is our current pressed penny frame that we are working on. We are hoping to add a few more pressed pennies to help complete Mickey Mouse's head after this next trip.
Discounted Souvenirs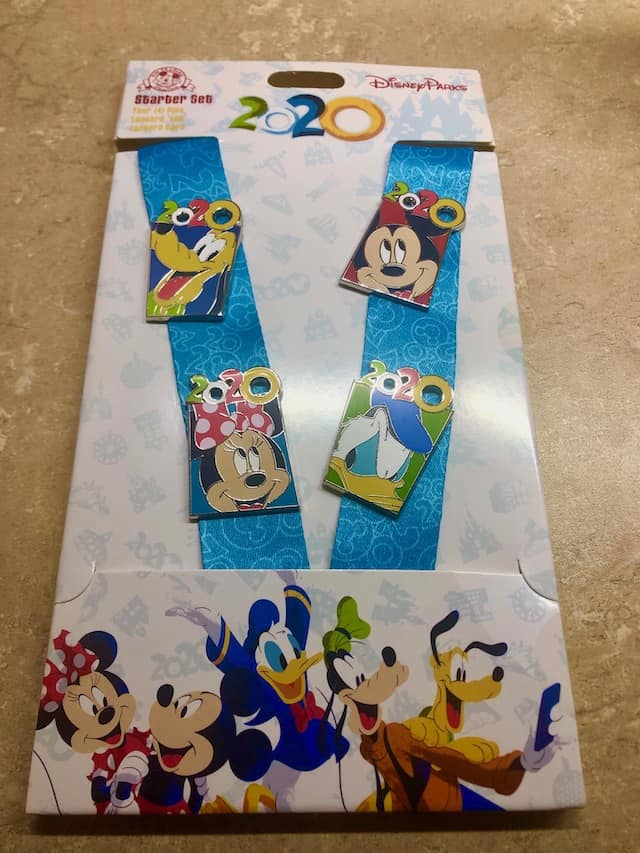 I was able to find great, discounted 2020 merchandise to include in our surprise box. With this merchandise 70% off, I was able to purchase these pin trading starter sets for only $9.90 each.
This will be a great way for my kids to enjoy pin trading on our upcoming Disney vacation. I enjoyed that it was purchased at a great, discounted price.
Droid Depot Surprise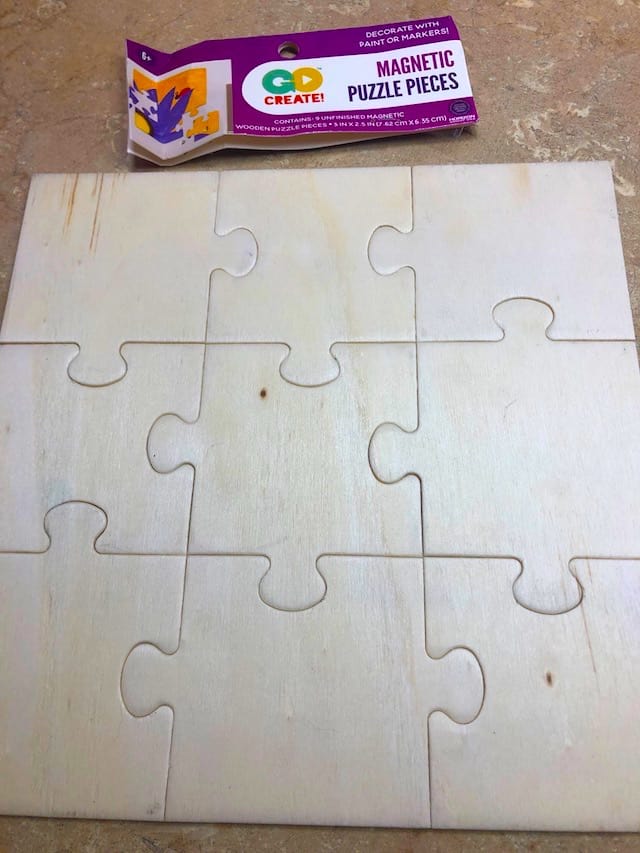 We made reservations for each of our children to build their own droid at The Droid Depot in Disney's Hollywood Studios. I absolutely loved Maggie's review of this great interactive experience. At 60 days out, I was able to make our reservations.
To announce this fun surprise to my children, I used this blank puzzle that I purchase at Walmart for under $3. I will admit that I am not a great artist, but I followed a fairly simple tutorial to draw R2D2 on the blank puzzle. I then added the great surprise message for the children.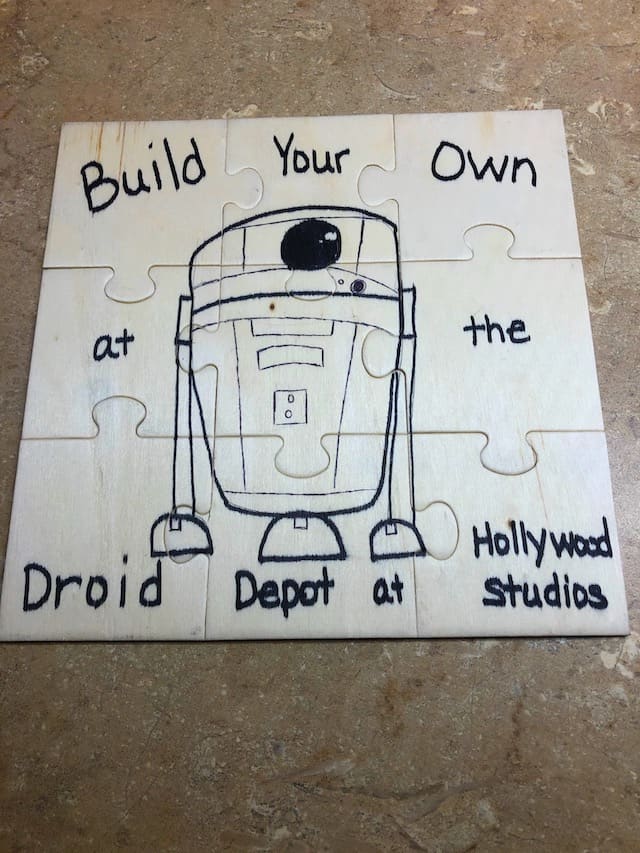 I can't wait to see them work to put the puzzle together and then to hear the cheers when they understand what this puzzle message means.
Popcorn! Get Your Popcorn!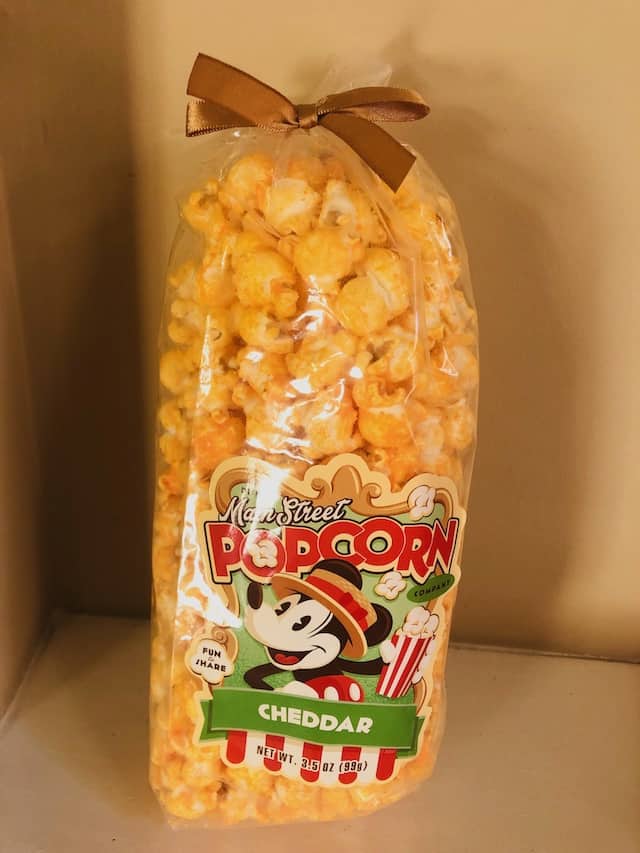 One of the highlights of our trips to the Disney Parks has to be the POPCORN! My youngest loves to get a souvenir popcorn bucket and happily munch on the "most magical popcorn" (her words) throughout the day.
To complete our fun travel box, we included some Mickey Mouse popcorn to enjoy until we make it into the Parks. You can even find some pretty creative ways to enjoy your Disney popcorn buckets at home HERE. I can't wait to share how our big surprise goes with our Pirate Crew.
Have you surprised your family with a Disney Park vacation before? What tips would you give to make this a fun surprise for your Disney fan? Share your thoughts and photos with us on our Facebook Page.
Are you planning a vacation? Reach out to our trusted travel agency sponsor Authorized Disney Vacation Planner
Mouse Class Travel
!