Disney blues are a real thing. At this time, all Disney theme parks temporarily closed and sailings on the Disney Cruise Line temporarily suspended. Wondering what is happening with all of the Disney Cruise ships and crew members during this time? We have a little peek into what life as a Disney Cruise Line crew member is like now.
Currently, the Disney Magic, Disney Dream, and Disney Fantasy are all rotating between docking at Port Canaveral, which is off the coast. Or, they are stopping at their private island of Castaway Cay.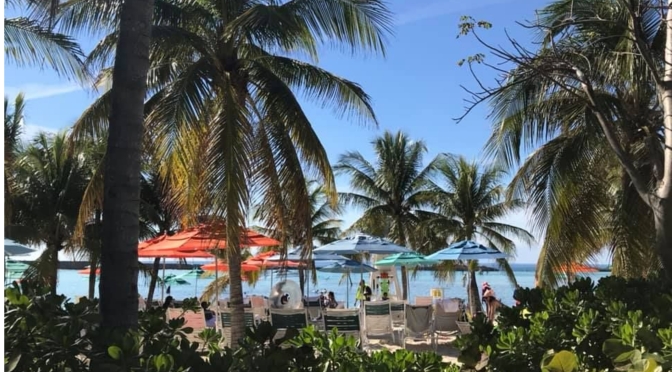 The Disney Wonder just returned from a Panama Cruise and is currently docked at San Diego, California. While all of the guests have disembarked, the crew members are still onboard.
I watched a video from PTZtv, and it made me smile because as it was leaving Port Canaveral, the ship's crew and characters were all seen waving goodbye.
Even with all of the uncertainty happening now, the characters are still there and they made this magical little memory for anyone who happened to be at the port.
I was wondering what was going to happen to all of the crew members onboard all of the ships. Because of the concern over coronavirus, it seems as if Disney Cruise Line is keeping its crew members' best interests and safety in mind.
It would probably be more dangerous for many of them to travel anywhere right now if they were to try and go home. The best thing for them is probably to just stay put on the ship.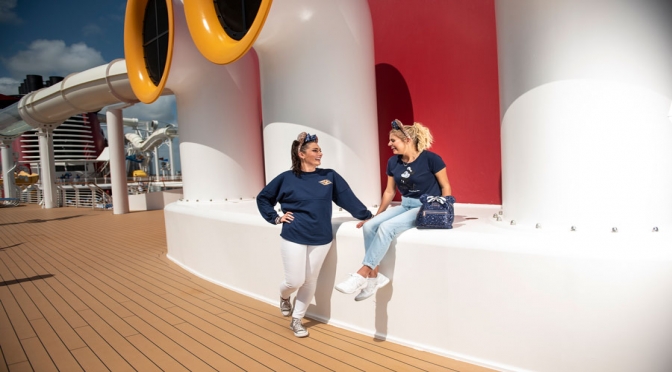 Disney Cruise Life
Thanks to a few Instagram posts, we can get a look into what Disney cruise life is like for them right now.
Many of the crew members seem to be making the best out of a bad situation and enjoying the awesome ship activities on the ship that they probably do not get to enjoy while they are working.
How about a little bit of fun playing the MidShip Detective Agency? This is a fun activity available on the Disney Fantasy. I know both of my boys would have loved to have done this, but believe it or not because there is so much to do on a cruise, this is one of the activities we just never had time to do.
Others are taking pictures of the empty ship.
Some crew members are just trying to live their best life during this very uncertain time and making the best of it.
In some ways, I am hopeful that the crew members onboard can enjoy some downtime and dare I say, some much-needed time off?
I am sure they still have to work during this time in some way. My guess is they probably spend a lot of their time cleaning the ship, but they also get to take advantage of an empty ship and spend the day with their crew family.
It is comforting to see so much positivity in each of their posts, and I think we could all use some positivity right now.
We at KtP are hoping everyone is staying healthy and safe. The parks will open again and the cruise ships will sail once again. While we do not know how long these closures will last, we do know that they will open again, eventually.
How to "Disney-fy Your Downtime"
Until that time comes, watch Disney+. Create Disney crafts. Have Disney movie marathons and make those yummy Disney treats.
Create a theme park just like a Disney Imagineer and create fun educational games for your kids!
Stay positive and plan that next vacation! We are creating new content to help you make the most of your time at home!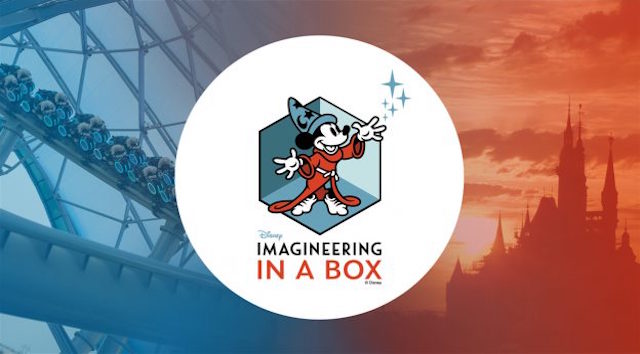 How You Can Help Yourself and Kenny the Pirate
Right now, Kenny is offering a great discount on Character Locator. By subscribing, it helps you with your park planning and it helps him during this trying time as well. It's a win-win!
We will try our best to deliver you some positivity during this time along with any new developments. Until then, we'll see you real soon Mickey!
What are you doing to keep Disney in your life? Tell us about it in the comments below or in our crew on Facebook!
Maggie Baltz
Are you planning a vacation? Reach out to our trusted travel agency sponsor Authorized Disney Vacation Planner
Mouse Class Travel
!