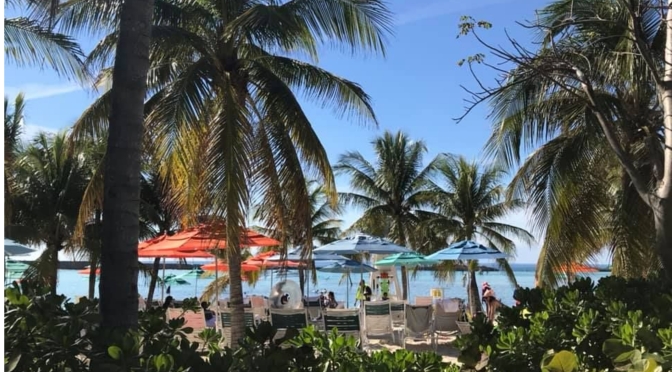 Disney Cruise Line's private island Castaway Cay was recently given an award for being the 2019 Cruise Critic Destination Award-winner for Best Cruise Line Private Island and it is definitely not hard to see why.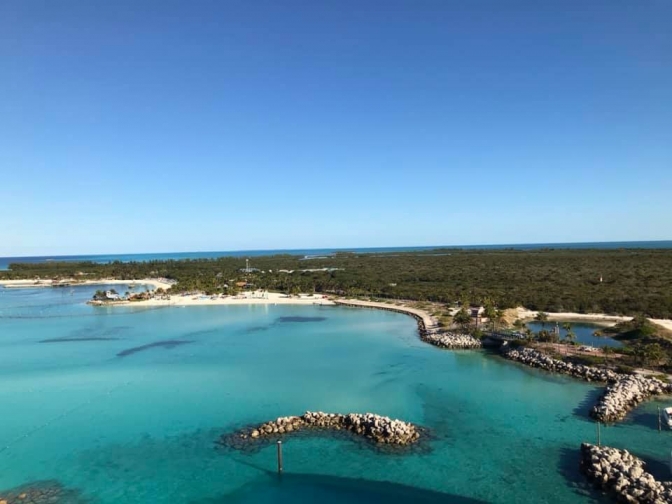 One of the unique opportunities and perks of going on a Disney Cruise is guests can visit Castaway Cay, which is their own private island in the Bahamas. If you are lucky, you can even choose to go on one of the itineraries that make two stops at Castaway Cay, also known as "a double dip!"
I know I would not mind spending two days at this tropical island paradise. Why? I'm going to tell you!
What makes it so unique? Well, one of the cool things about it is you still feel like you are ON the ship even though you are not.
Since it's a private island, the only other guests on the island are obviously the other passengers on your ship. It is not like one of the ports where you could have up to four or five ships also making a stop. This stop is only for the Disney guests, which makes it especially nice and a lot less crowded.
I found that there was plenty of room for everyone to enjoy the beach and there were plenty of available chairs. Below is a picture of the Castaway Family Beach.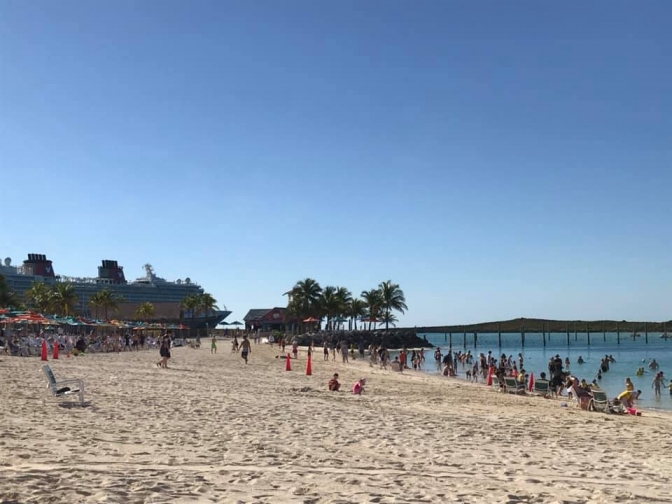 You will find all of the same things the ship offers, such as activities, character meet and greets, a kid's club, FOOD, and of course, shopping right on the island. In fact, much of the crew literally gets off of the ship and enjoys the island with you. You will see them at the shops, restaurants, on the beach and taking pictures of guests. Even though they are "working," I really believe that they are enjoying the island too.
At one point, our server from the ship ran into me as I was bringing some food to my table and offered to carry it back for me. Talk about service!
When we went to Castaway Cay, we chose to do one of the many excursions (or Port Adventures) the island offers. We decided to do Castaway Ray's Stingray Adventure. Here, we were able to feed the stingrays and also swim with them! It was a fun experience we will always remember.
The rest of the day, my family and I just made it a beach day and enjoyed the sand and water! We swam, rented inner tubes, and my boys enjoyed swimming and playing on the beach.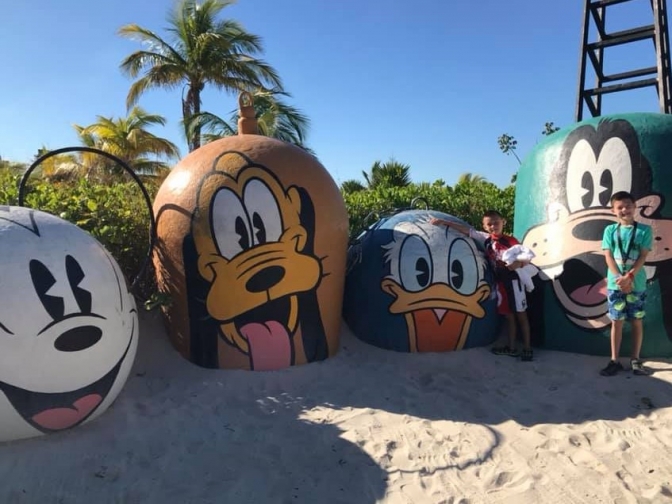 Since all we did was enjoy the beach and go on our Port Adventure, we, unfortunately, ran out of time to try anything else offered on the island, and as you can see in the picture below, the island offers so much more!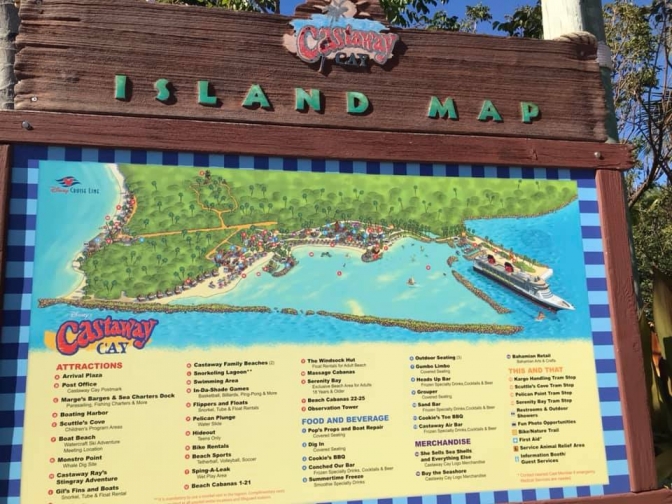 Did you know the island has its own adult-only section, called Serenity Bay? A lot of people think Disney Cruises are just for kids. However, there are plenty of activities for adults to enjoy too! Guests can drop their children off at the island's kid's club, Scuttle's Cove while they enjoy some time relaxing at Serenity Bay.
You can read more about what the island offers and what other activities and Port Adventures Castaway Cay has available here.
As I said before, one day on the island is not nearly enough! There are still so many other things that I want to try on a future cruise. If you go on a Very Merrytime Cruise, you can enjoy seeing the ship and island decorated for Christmas!
Have you been to Castaway Cay? What is your favorite thing to do on the island?
Maggie Baltz