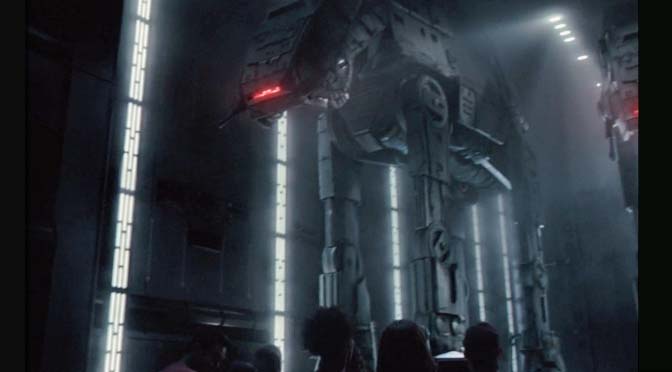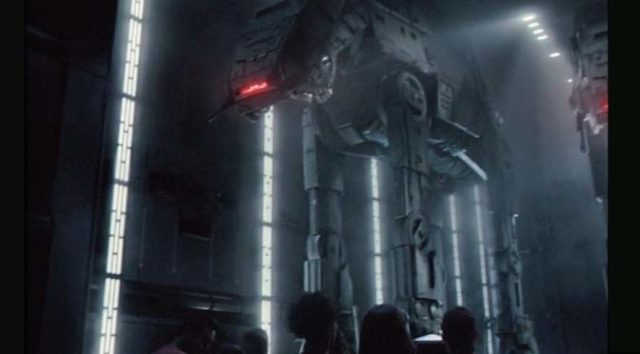 Earlier today, we reported that Disney had implemented a new system allowing guests to have a chance to ride the Rise of the Resistance, especially since the capacity for the boarding groups is reached early on in the morning.
Looking at My Disney Experience and the fine print at the bottom of the flyer, we want to make sure our readers are clear regarding the "Backup Boarding Groups."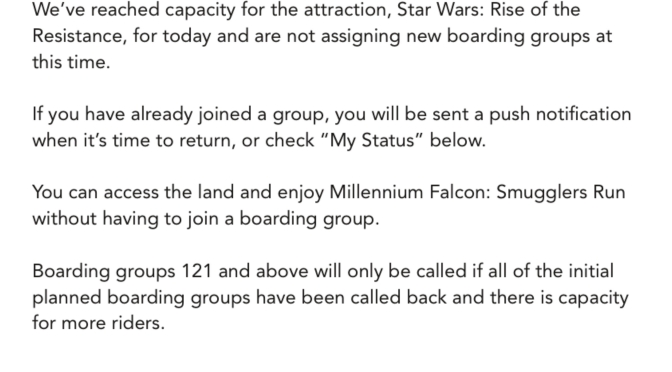 As you can see in the above screenshot taken from My Disney Experience, at the time of writing this article, boarding groups 121 and above will only be called IF all of the initially planned boarding groups have been called back and there is capacity for more riders.
Today that number is 121. The very tiny print at the bottom of the flyer says that the number can change on any given day. Pictured below is the flyer (photo credit: twitter @berthahemingway)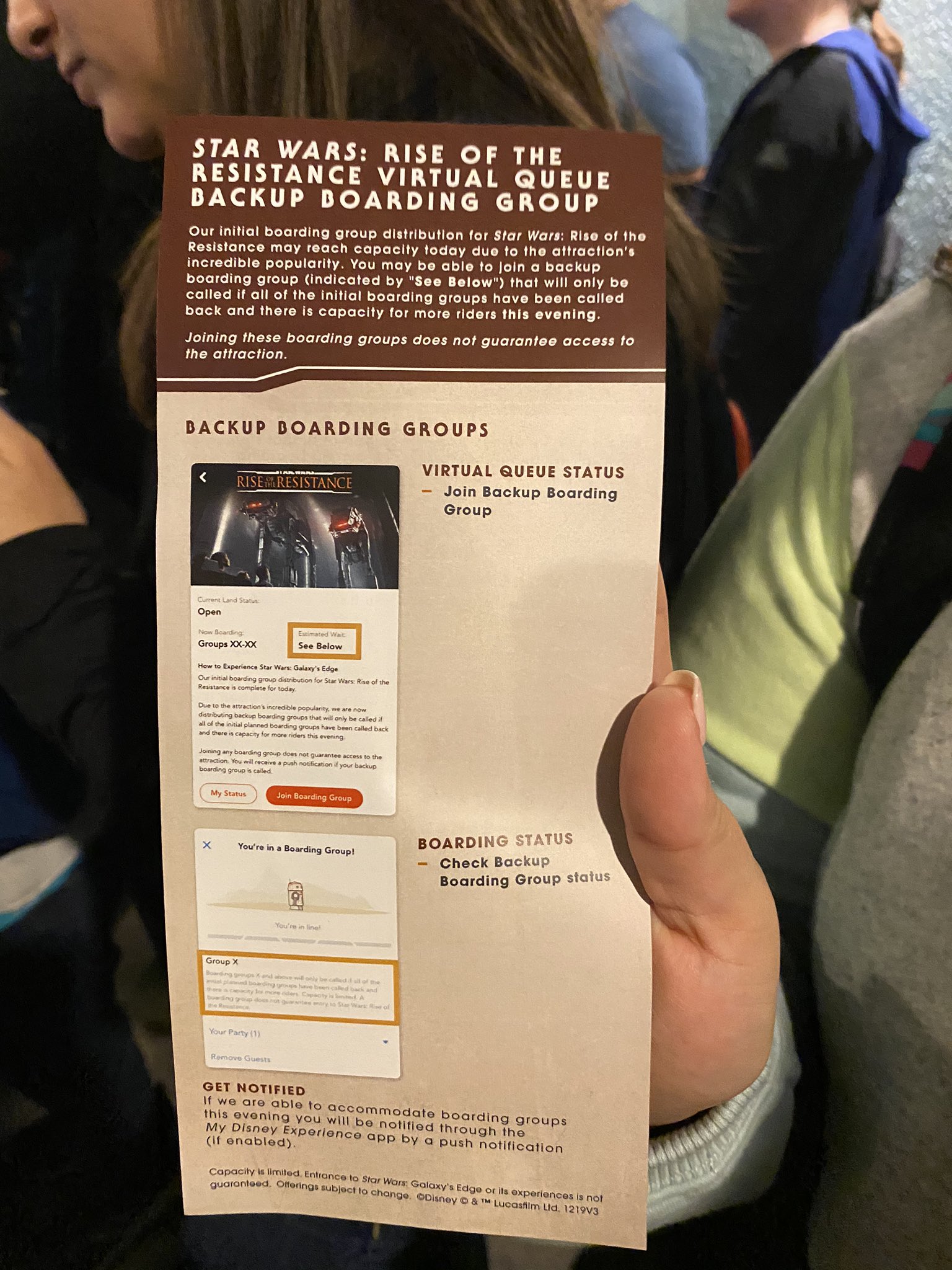 This is a good thing to keep in mind, but in my opinion, it is BEST to arrive at the park at least two hours early and follow Kenny's guide to boarding passes for Rise of the Resistance.
Remember, boarding groups are NOT guaranteed, so it's best to just plan on early arrival to make sure you are in one. With the upcoming holidays, the parks will definitely become more crowded, so make sure you plan accordingly if you have any future holiday vacation plans.
Be sure to check Character Locator and Kenny the Pirate here and on Facebook to have your best touring plan and access to the most current crowd calendars. With a good touring plan in place, the crowds will not be an issue for you!
What do you think of the boarding group system for Rise of the Resistance? Will you be arriving early to get into one of the boarding groups?
Maggie Baltz