My family and I recently debarked the Disney Fantasy. On the very last day of our 7 night itinerary, we were lucky enough to visit Disney's private island, Castaway Cay, and see it decked out for Christmas! They also rolled out lots of Disney Cruise Line Christmas merchandise during our sailing!
The cruise we booked was in between the "Halloween on the High Seas" and the "Very Merrytime" sailings. But, that didn't stop us from enjoying some Christmas spirit on our last full day! The crew was getting everything ready for the holidays during our trip. On the final day, they took down the wall and let us all see the beautiful gingerbread house! It smelled as wonderful as it looked.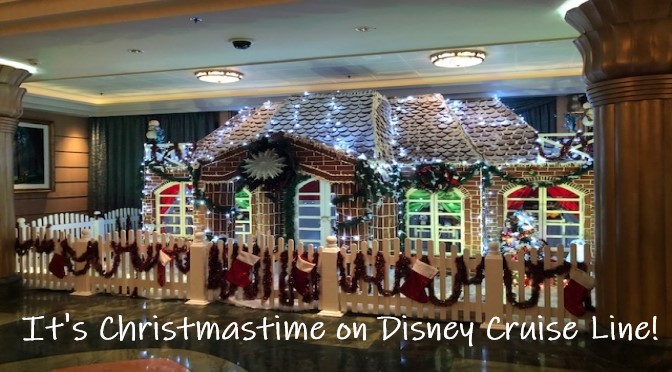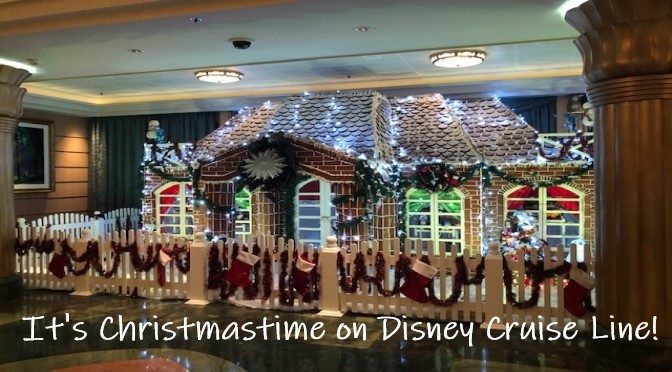 I have been wanting to book a Very Merrytime sailing in order to see Castaway Cay all decked out for the holidays. Disney made my wish come true on our last day, which was our scheduled day on Castaway Cay. We debarked the ship and the large Christmas tree immediately came into view!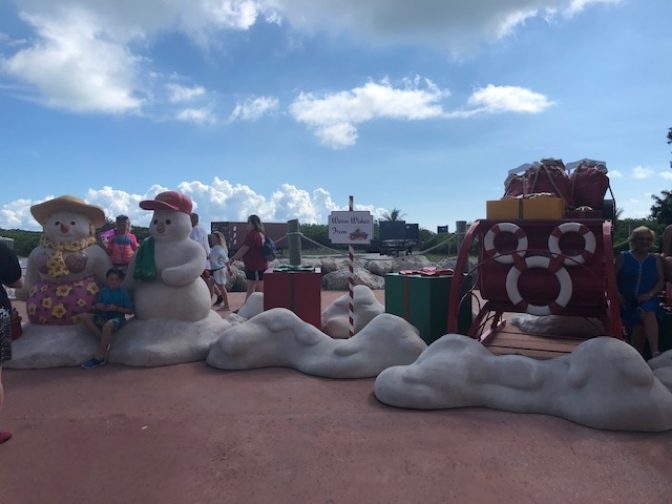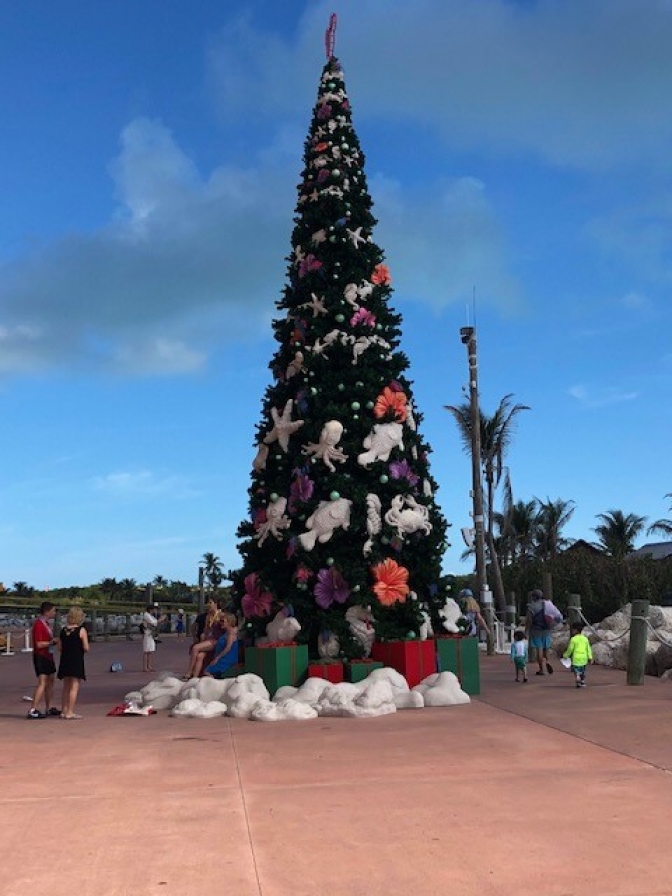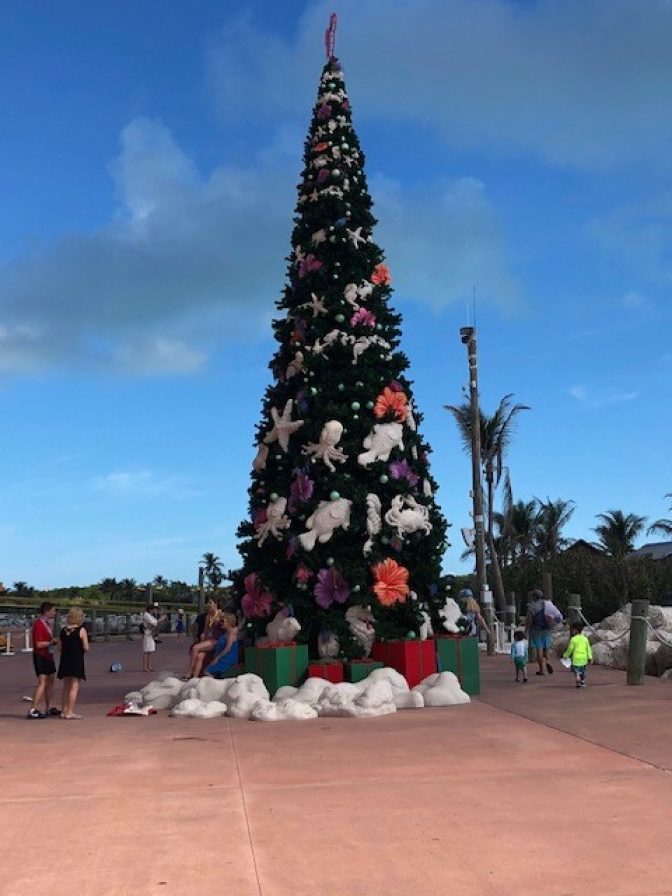 There were other small touches around the island as well, all with a nautical theme, of course. I can only assume more has been added in the last few days as they ready the island for guests on the Merrytime sailings. The remainder of the island, after the entrance, was lacking in Christmas decor as far as I could tell.
Onboard the ship, there was plenty of Christmas merchandise rolling out. In addition to some of the finds from the parks, such as chocolates and tins of cookies, there were a lot of cute apparel items and household goods!
I especially liked the Tervis tumbler and the set of magnets. Pluto is one of my favorites, so I wish my son had been into the cute plush of him holding the postcard to Santa.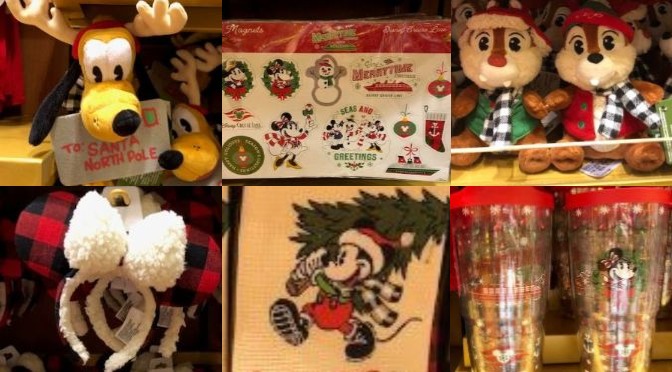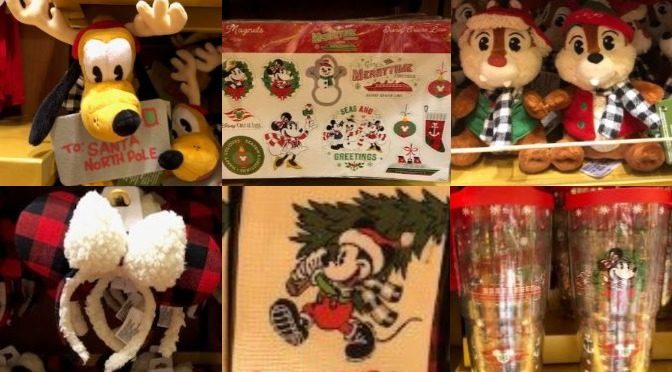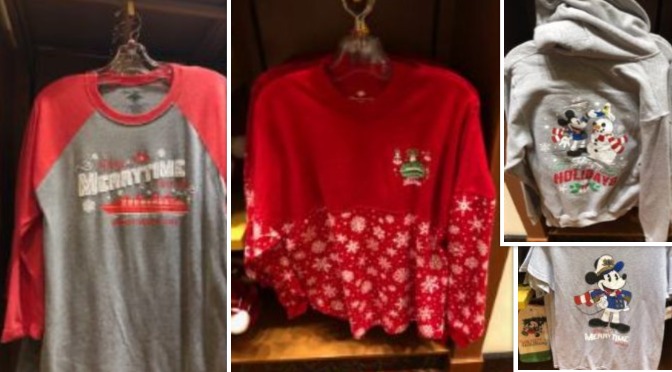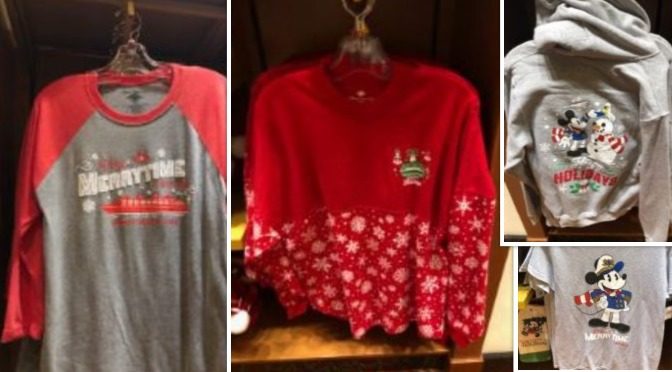 It was great that our non-themed cruise was able to satiate my need to sail the high seas at Christmas! Now I can focus my full effort on talking my husband into a Marvel cruise!
Have you taken a Christmas cruise on DCL? Would you like to see the private island decked out for the holiday in true Disney style? Let us know in the comments!
-Rebecca W Davis