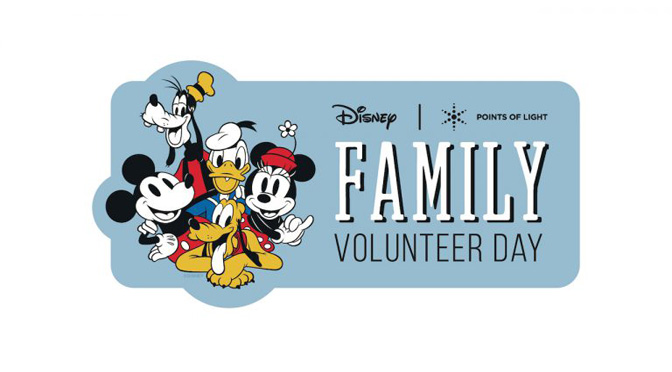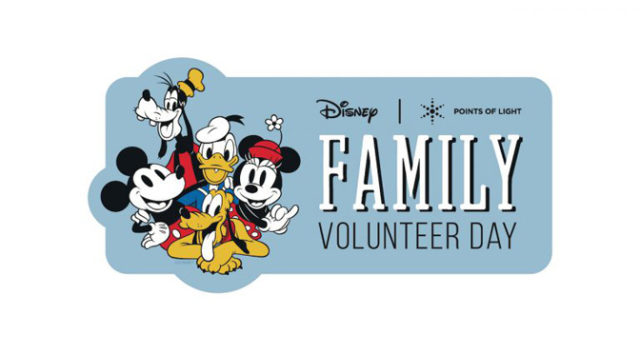 Disney is celebrating Family Volunteer Day this Saturday, November 23, and you are invited to attend!
Family Volunteer Day is a global day of service that celebrates the power of families who work together to support their communities and this year, Disney is celebrating in a big way!
First, the celebration will kick off at 10:30 a.m. at the Disney Springs Marketplace stage, where Bob Chapek (Chairman of Disney Parks, Experiences, and Products) will be joined by Mickey Mouse and friends. They will celebrate the Aguirre family from Texas, who were recently named the first-ever Disney and Points of Light Volunteer Family of the Year.
Check out this video by Points of Light that highlights what Family Volunteer Day is all about:
After the celebration, guests can head over to a nearby "Volunteer Village" between 11 a.m. and 2 p.m. to take part in fun volunteer activities that support local nonprofits.
Volunteers can help Clean the World, write postcards for Operation Uplift, and participate in a nature activity with the Disney Conservation Fund. Anyone who participates will be eligible to receive exclusive offers at select Disney Springs retail and dining locations valid that day.
Plus, in honor of Family Volunteer Day, Disney will donate $1 for every purchase transaction at Once Upon a Toy and Goofy's Candy Company at Disney Springs on Nov. 23 to Second Harvest Food Bank of Central Florida.
While at "Volunteer Village", guests can also help build a giant mystery-themed Lego mural that will be donated to Clean the World, and find information on how to get involved in family volunteering in their own community.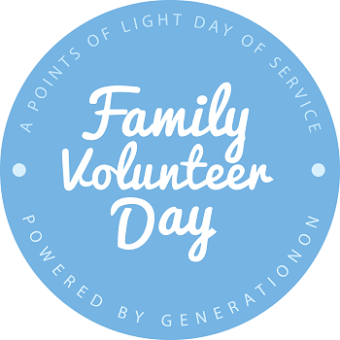 Over at Disneyland Resort, visiting guests can stop by Disney California Adventure park between 10 a.m. and 2 p.m. PT to create keepsake badges for Inside the Outdoors teachers and students.
Anaheim City visitors or residents can also join Disney VoluntEARS between 12 p.m. and 2 p.m. PT at Farmers Park to pack comfort kits for Mercy House, or at Eucalyptus Park to pack kits for Chrysalis.
Disney cast members and their families will also be celebrating by participating in volunteer events to support local communities at Disney parks and resorts all around the world!
Can't make it to Walt Disney World or Disneyland to celebrate in person? You can still join in by sharing a photo or video of your family volunteering on the day using #VolunteerTogether and tagging @DisneyParks.
Need help finding a volunteer opportunity in your community? Just visit Points of Light to find a project you can join or tips on how you can create one yourself.
Do you have plans to attend Disney Family Volunteer Day or do something good for your community? We would love to hear about what you're doing!
-Monica S.