If you looking for a beautiful and memorable place to stay in Walt Disney World, DVC 1 bedroom Villas at Disney's Grand Floridian Resort & Spa may be just what you need. Here is a review and a photo tour to help you make your accommodation decision.
Disney's Grand Floridian Resort and Spa
Perhaps one of Walt Disney World's best-known resort hotels is Disney's Grand Floridian Resort and Spa. After all, it is highly visible thanks to its location near the Magic Kingdom and its place on the Monorail Loop. The resort is said to possess a harmonious blend of Victorian elegance and modern comforts.
It is true that the report is noticeably beautiful, even from afar with its bright colors and clean lines. Its aesthetic is part of what attracts many people to visit regardless of whether they have rooms there.
It is also an attractive place to visit because it has delicious dining options including Grand Floridian Cafe, Citricos, and Narcoossees. Many people leave the Magic Kingdom, where dining options tend to be less than ideal, to enjoy a meal at the Grand.
Another reason Guests flock to the Grand is for all the delightful seasonal decor and special treats. At Christmas time, an impressively large gingerbread house decorates the lobby. Around Easter, the Grand Cottage comes and brings with it chocolate bunnies, hot cross buns, and other spring delights.
The DVC Units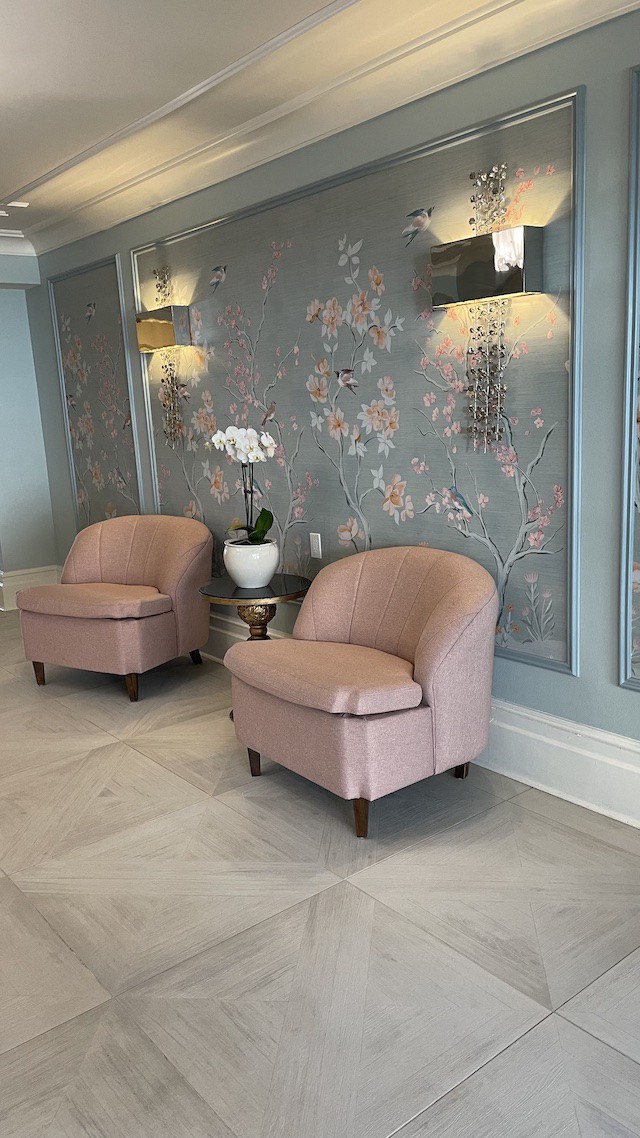 Did you know that The Grand is also home to The Villas at Disney's Grand Floridian Resort & Spa. These units are DVC (Disney Vacation Club) properties.
Accommodations include Resort Studios, Deluxe Studios, 1- and 2-Bedroom Villas, and truly impressive 3-Bedroom Grand Villas. DVC owners can use their vacation club points to rent them.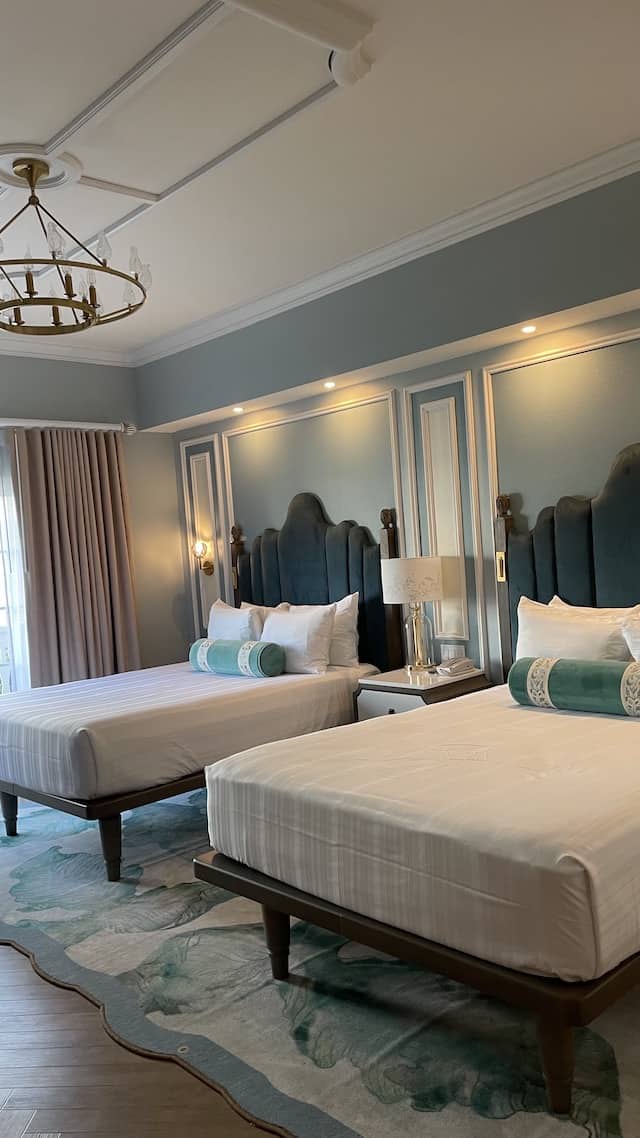 You can reserve these rooms directly through Disney if you are not a DVC owner, but the pricing tends to be at a premium. Non-DVC owners can also rent an owner's points or a confirmed reservation to stay in these lovely accommodations. Often, this is the least expensive way to stay at the Grand. You can read all about the ins and outs of renting points here.
1 Bedroom Villas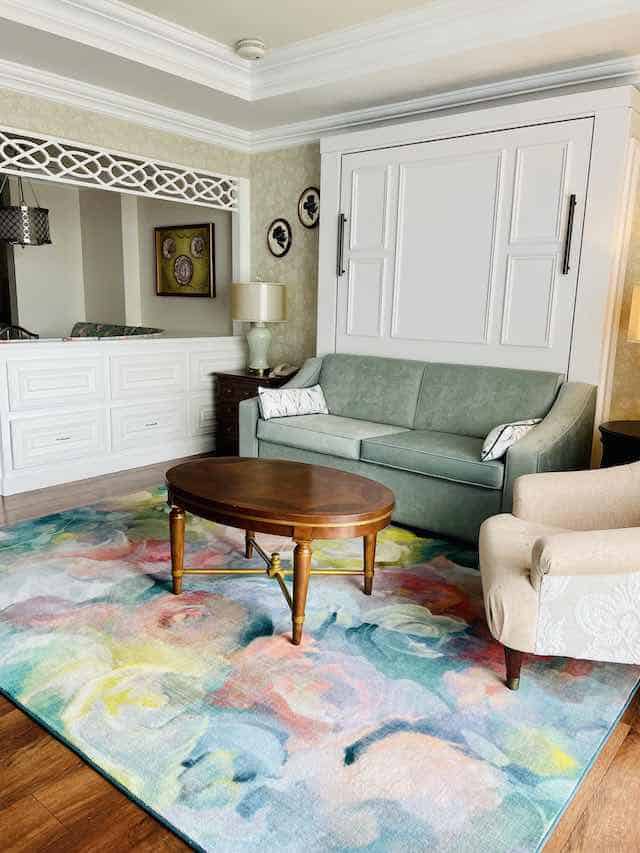 I (Katie) recently had a chance to stay in a 1-Bedroom Villa at the Grand. As a bargain hunter, I typically stay in studios, as they are the most economical. But, every now and then the opportunity lends itself to enjoy 1-Bedroom accommodations, and I have to say they absolutely spoil me.
This is because the 1-Bedroom accommodations typically have full kitchens, plenty of extra living space, and laundry facilities. It makes going back to standard-value-room-life a smidge difficult even if I am not staying in the room much at all.
Here is a photo tour of the recently enhanced 1-Bedroom Villa. It was truly one of the prettiest rooms I have stayed in at Walt Disney World.
Kitchen Area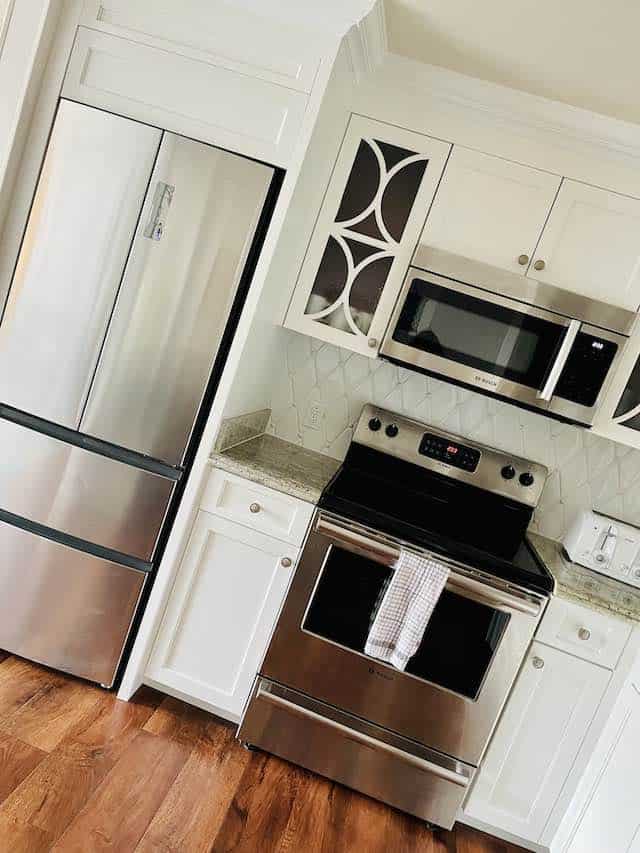 The kitchen in the 1-Bedroom Villa is clean and bright and white. White countertops and cabinetry and glossy tiles make it feel immediately bright when you enter.
The appliances are stainless. The villa comes equipped with a refrigerator, oven, range, and microwave, so it is very easy to store and prepare food should you want to cook some of your meals during your stay.
In the cabinets and drawers, you will find cookware, dishware, and flatware that you will need for meal preparation and dining. There are also small appliances such as a toaster and coffeemaker with complimentary Joffrey's coffee for you to use.
Dining Area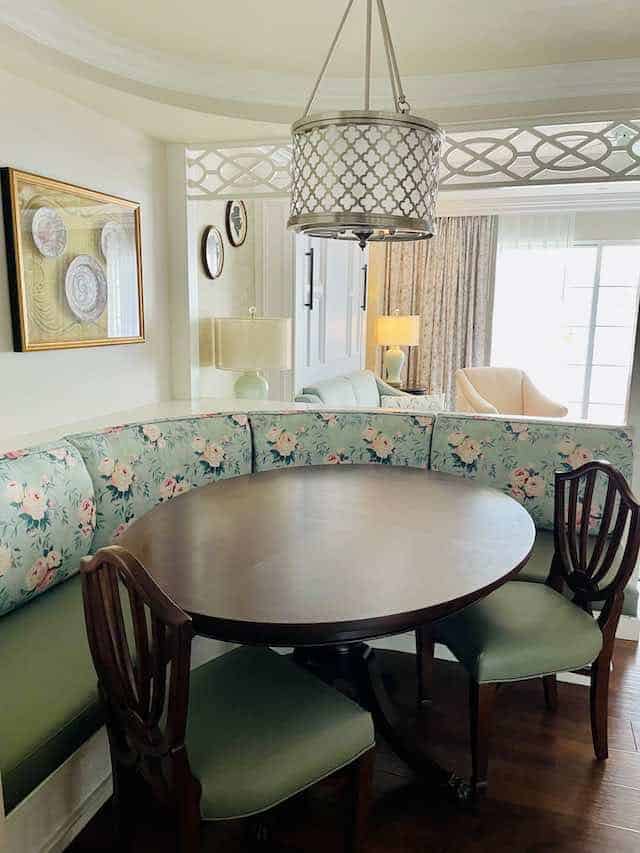 The beautiful wood floors flow right into the dining area. Here, you will find a corner booth and a lovely round table. There are also two chairs that can be utilized in the dining area or moved for additional seating elsewhere, making the space more versatile.
It is decorated in pinks, blues, greens, and florals, which continue into the living space. You will also notice hidden Mickey details in the artwork, which add a little whimsy and prevent the rooms from losing their Disney charm.
Living Area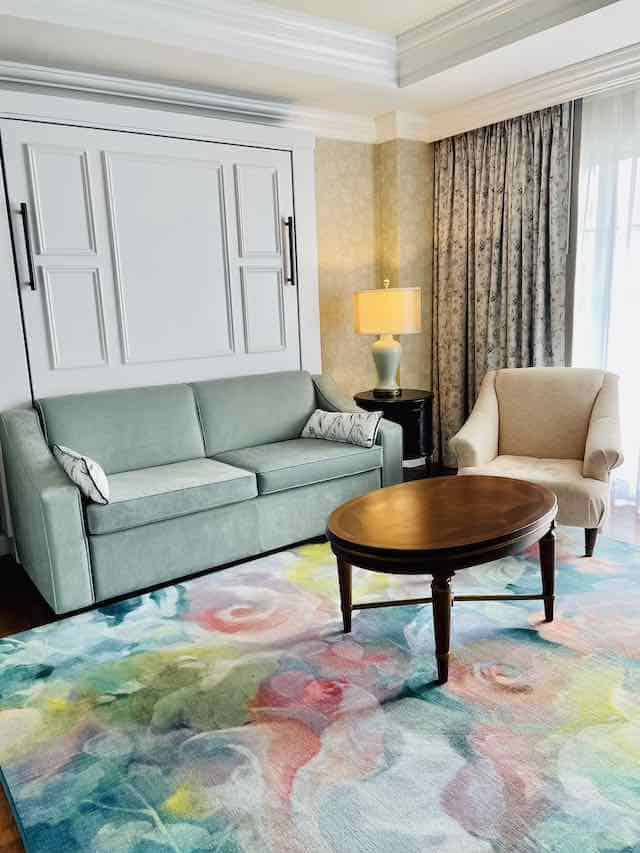 The living area is what I like to describe as "grandmother chic." The dark wood furniture and floral watercolor style rug really pull all the colors and elements from the various spaces together.
The furniture in this living room has Victorian notes. You will notice a chair as well as a sofa. The floor-to-ceiling windows and sliding doors let in plenty of light, but they can also be blocked with heavy curtains.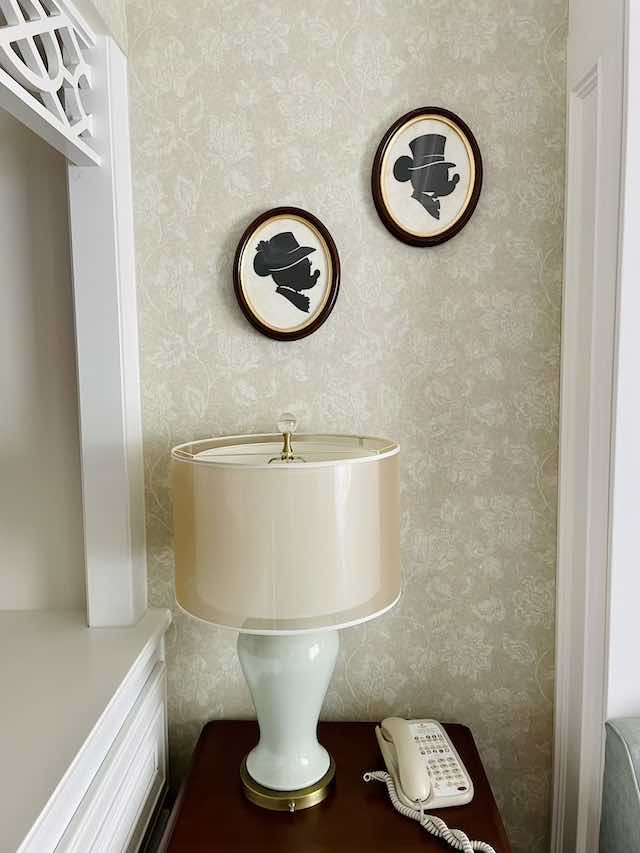 There are, of course, Disney details in the living room as well. My favorite is a little dapper pair of Mickey and Minnie silhouettes. They hang just above a table that holds the rook phone.
These give the room a bit of nostalgia, especially if you can remember being a child and sitting for a silhouette artist or watching your own children sit for one.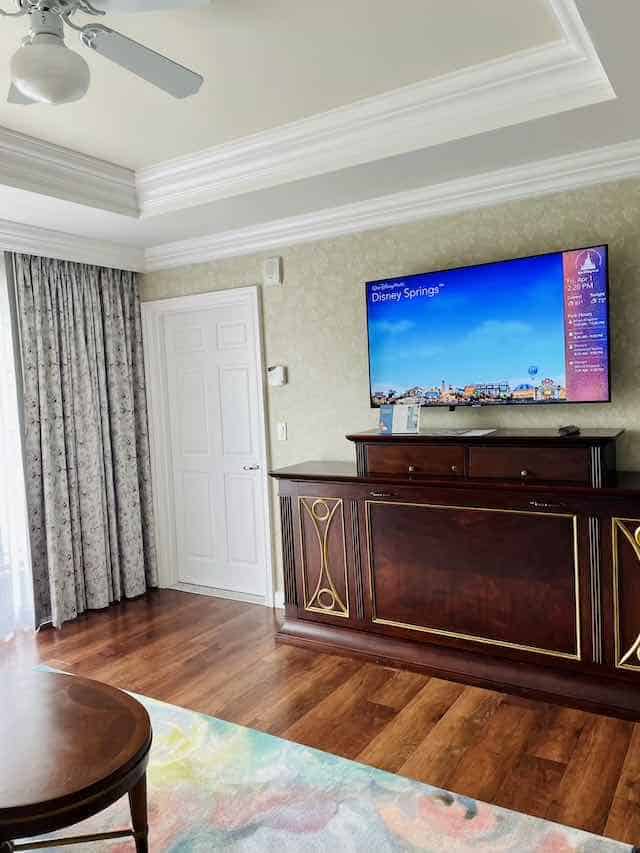 There is also a television atop a cabinet. And, there is ample space for moving about the room. If you like to spread out, a 1-Bedroom certainly allows it.
Extra Sleeping Spaces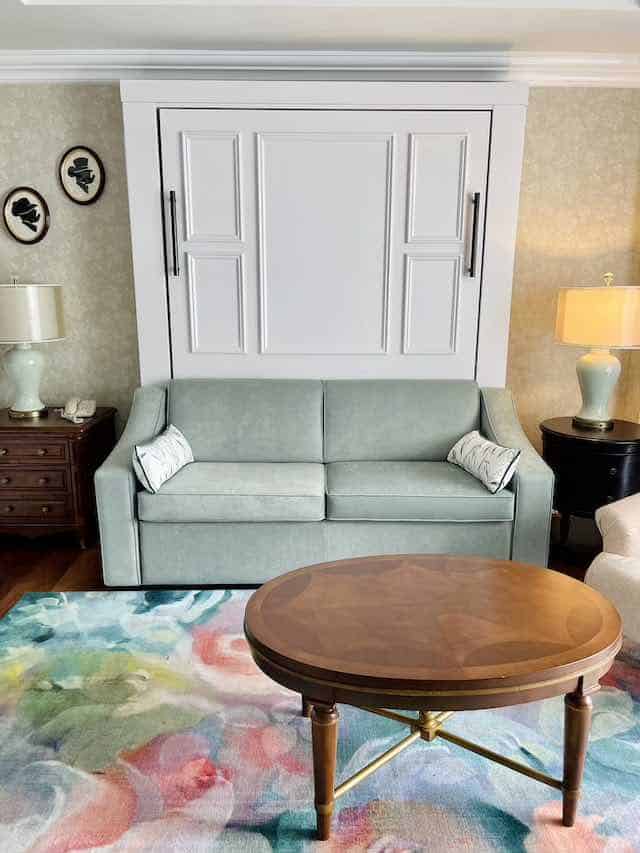 The living room also contains two spaces to sleep outside of the primary bedroom. This is great news because it means it is one of the Walt Disney World rooms that can sleep five Guests.
The first bed is hidden in a cabinet behind the living room sofa. These murphy beds are a popular addition to many of the DVC accommodations.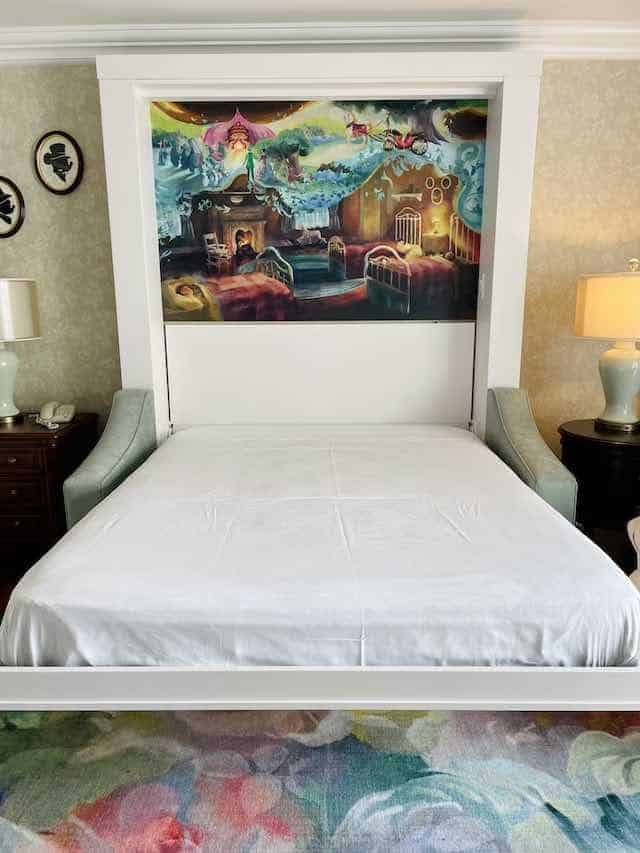 The bed pulls down over the sofa, creating room enough for two people to sleep. Not only that, but opening it reveals a beautiful mural filled with Disney elements.
There is also a 5th sleeping space. This is a sought-after feature for many families and travel parties.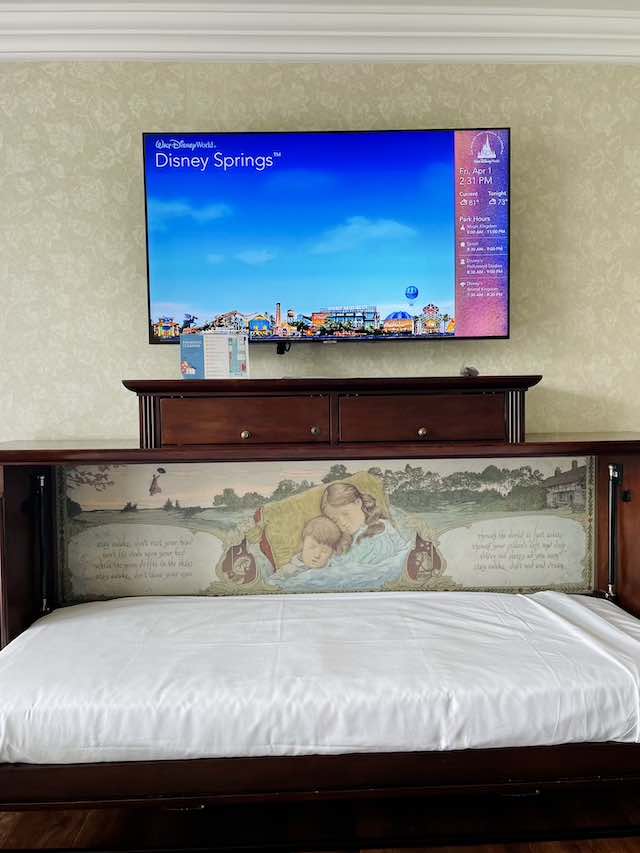 The 5th space is a cabinet bed that you can simply pull down from the cabinet beneath the TV. It reveals a charming scene of its own.
Bedroom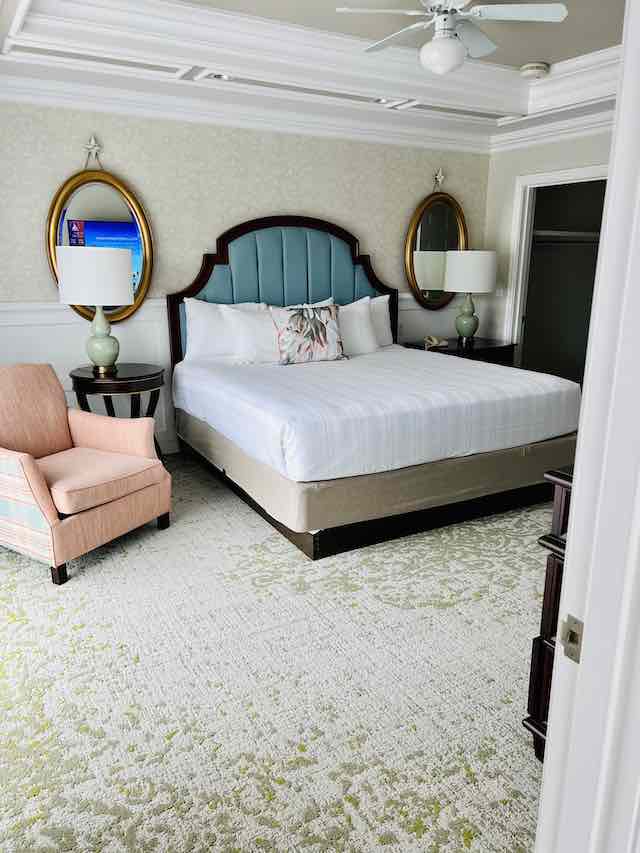 The 1-Bedroom units naturally have a dedicated bedroom. These are great for families who wish to be able to enjoy a little bit of separation instead of being piled into a single room as is the case with studios or standard Disney World hotel rooms.
The bedroom also continues the clean, white and pastel color scheme. Instead of wood flooring, the bedrooms do have carpet, which, again, is the case with many DVC resorts.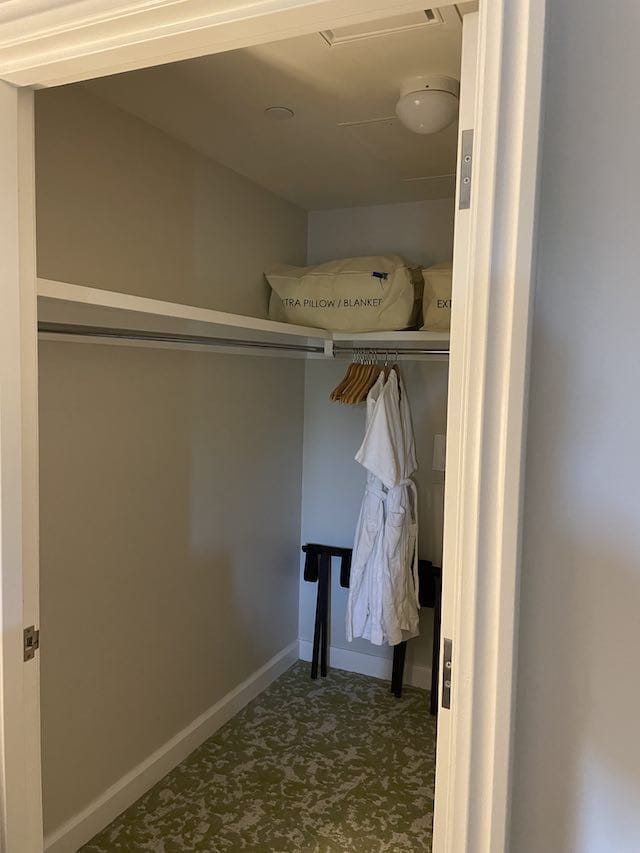 The bedroom furniture is dark wood, and it includes a dresser with a TV atop it, a bed, and bedside tables. The rooms also have a large closet with plenty of storage for luggage.
Bathroom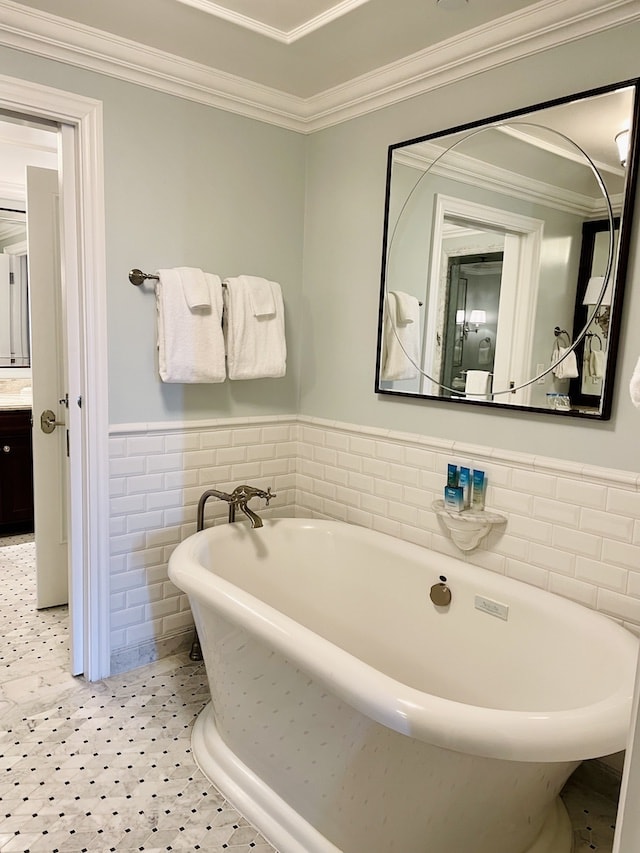 The bathroom has 2 separate areas that can be closed off from one another if you wish. The first is the tub area with a lovely soaking tub.
It has a dedicated counter and sink. It is nice to have this extra space if you have multiple people getting ready in the morning.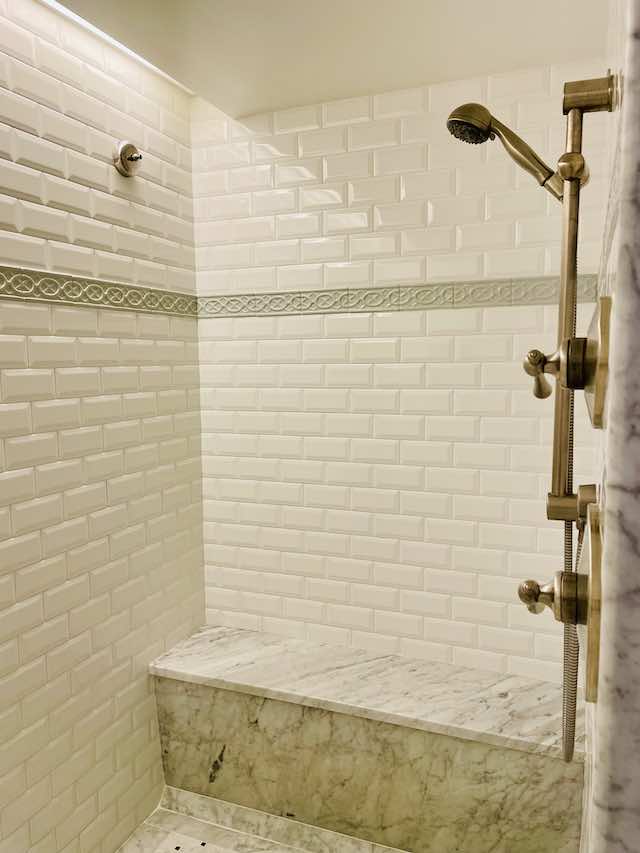 There is also a shower area. The shower is equipped with shampoo, conditioner, and body wash dispensers. Can we talk about the size of the shower? It is a walk-in situation, and there is plenty of space.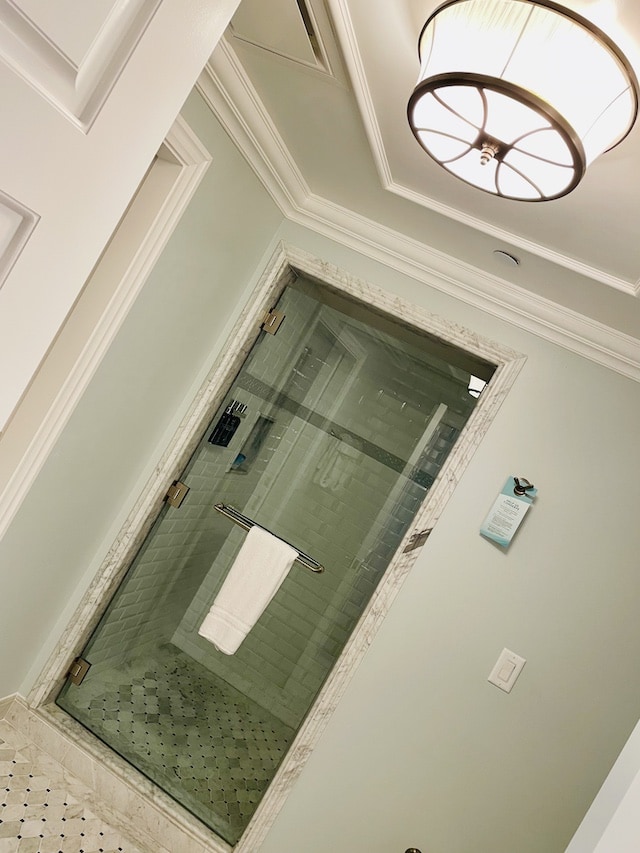 You will find a second sink area with a shower. Then, of course, there is also a toilet.
Laundry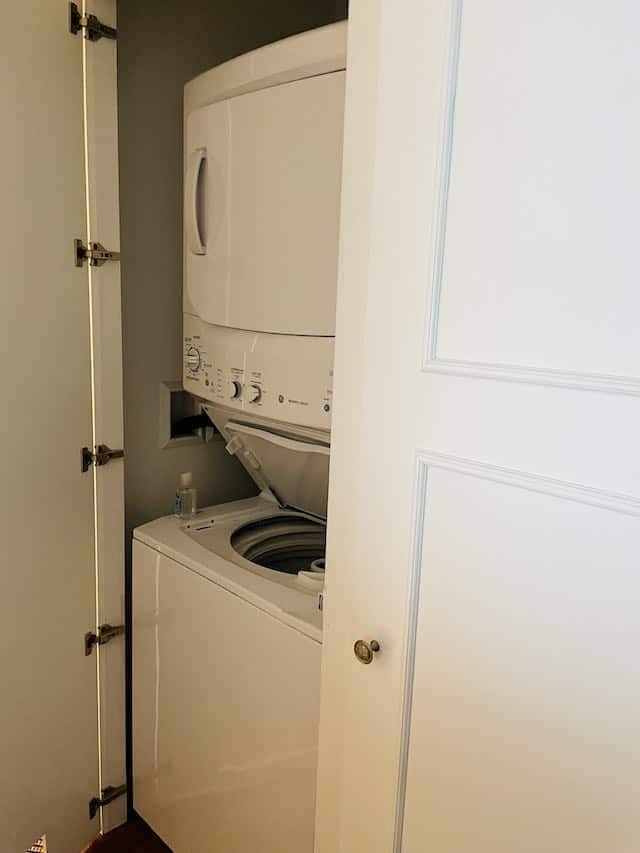 One of my favorite things about 1-Bedroom Villas is that, unlike studios, they come with a washer/dryer. This one is hidden with beautiful floor-to-ceiling closet doors.
Outdoor Living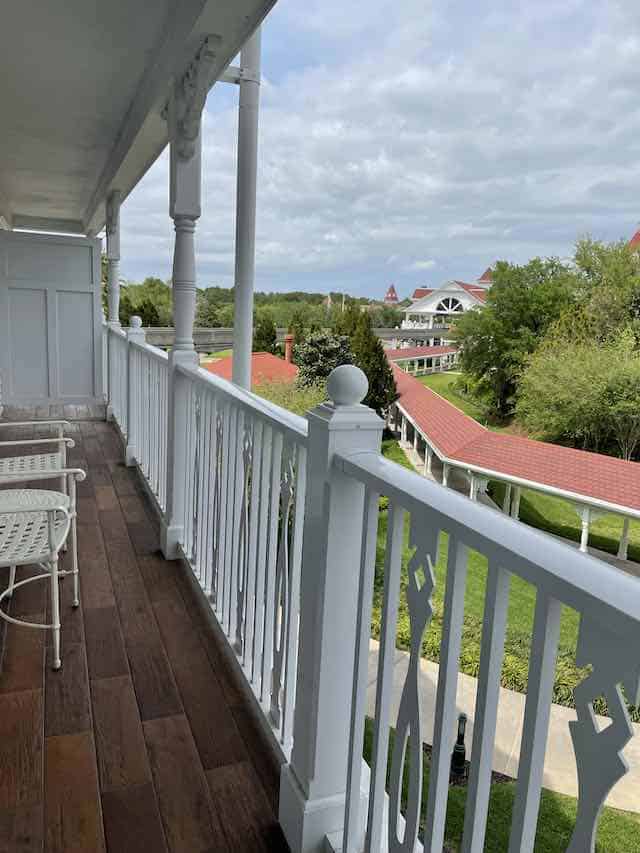 Finally, the 1-Bedroom Villas have an expansive balcony that spans the entire length of the bedroom and living room. It has seating which is perfect for enjoying some morning coffee.
This particular villa had gorgeous views of the resort. Best of all, the Monorail was clearly visible from my room. What could be more charming than waking up for a morning at Walt Disney World and starting the day with a view of the Monorail?
It really is one of the best places to stay in terms of resort views. The only better view I can think of is the one that those staying in Savanna-View rooms at Disney's Animal Kingdom Lodge are privy to.
Want More Grand Floridian?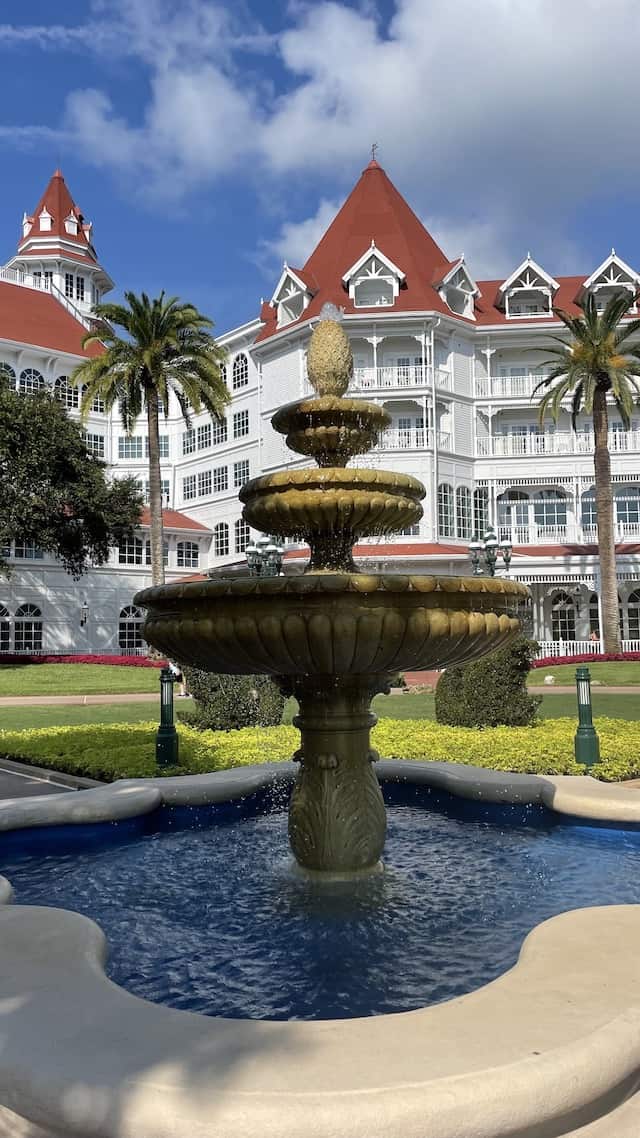 Overall, these rooms are a gorgeous and comfortable option whether you are trying to decide what to do with your own DVC points or deciding whether to rent DVC. The resort itself is beautiful, and it is hard to beat the location, especially if you have a Magic Kingdom-heavy trip planned.
If you want more reviews of options for staying at the Grand Floridian, we have you covered. Feel free to browse these: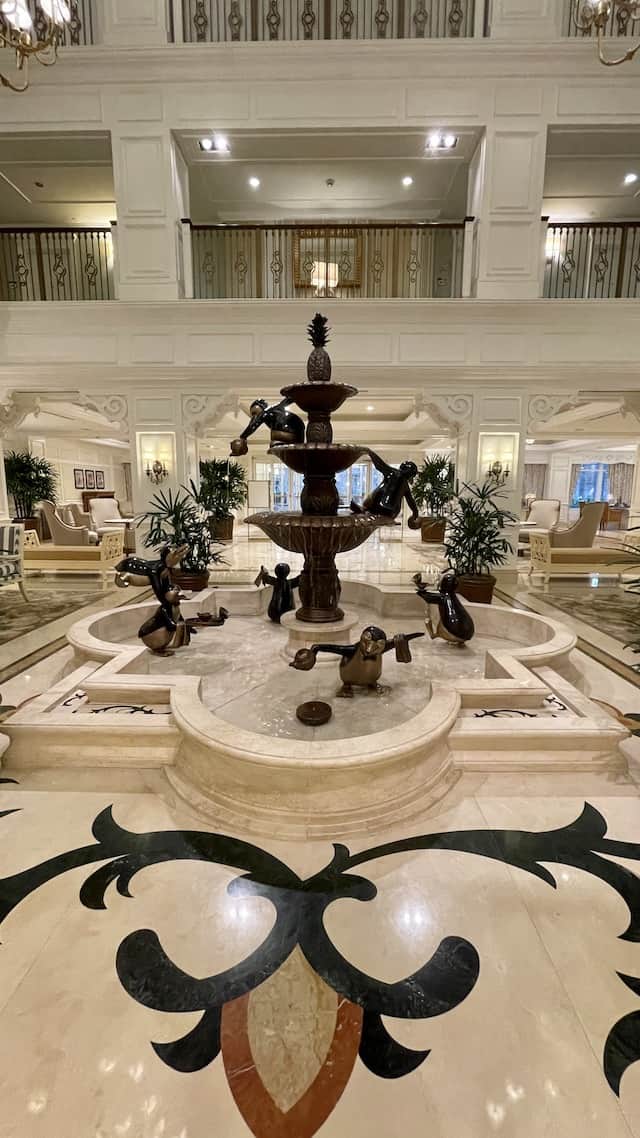 Are you still deciding where to stay? Be sure to check out our Ultimate Guide to every Walt Disney World Resort to help you make your decision.
Do you know someone who will love these 1-Bedroom accommodations at Disney's Grand Floridian Resort & Spa? Be sure to share this with them. Also, feel free to share your thoughts in the comments.