Are you planning to enjoy eating and drinking in Epcot on your next trip to Walt Disney World? Read this before you make you drop money on those tempting food studios.
EPCOT International Festival of the Arts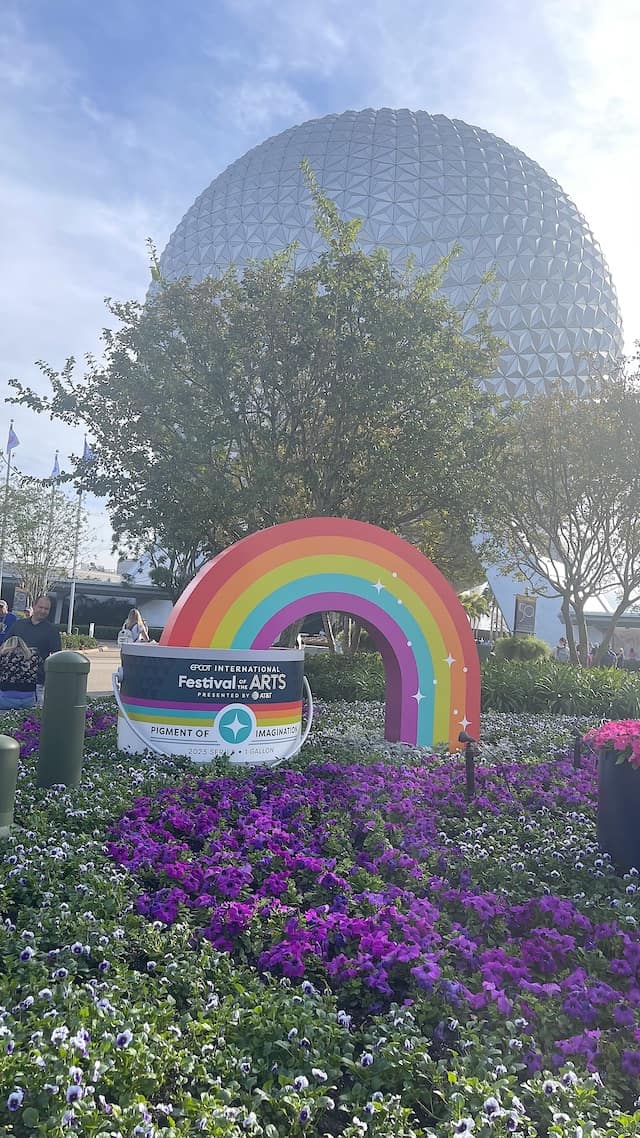 EPCOT's International Festival of the Arts is here now through February 20, 2023. From dozens of food and beverage items to fun photos and a special light show on Spaceship Earth, this festival provides so much fun and entertainment for Disney fans.
Be sure to check out everything NEW for this year's festival in this post HERE. You can also find all of the menus for the many food locations HERE. In addition, you can see all of the fun Magic Shots for this year HERE.
Figment's Inspiration Station at the Odyssey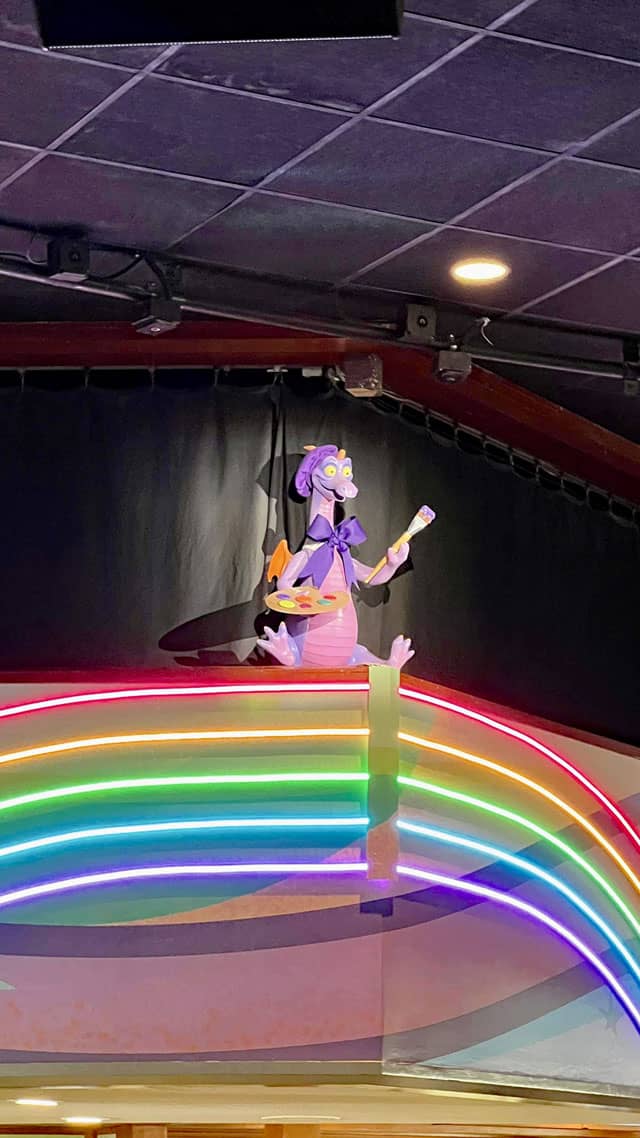 If you want to find all things Figment, including some old-school Imagination fun, head over to Figment's Inspiration Station at the Odyssey. You may already know that this is the hub for the popular Figment Popcorn bucket. You can find out how to mobile order one for yourself right here and here.
There is also a delightful collection of relics from the original Imagination Pavilion on display for Guest interaction. For example, the pin tables from ImagineWorks are there waiting to be played with. Additionally, animated projections from the original ride pop up on an Imagination mural. An animatronic from the original ride presides over the whole thing from a perch above one of the entryways. You can read all about the fun here.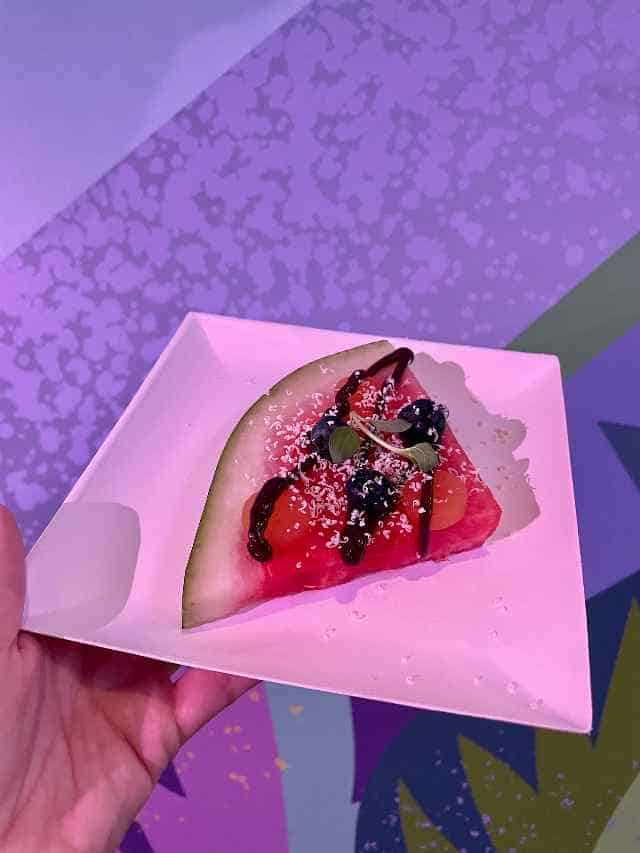 Moreover, Figment's Inspiration Station offers several menu items.
Fruit Pizza: Watermelon, Compressed Cantaloupe, Berries and Berry Balsamic (plant-based) (gluten/wheat-friendly)
Pop't Art: Sugar Cookie with Blueberry Filling (Wonderful Walk of Colorful Cuisine item)
Rainbow Cake with freeze-dried SKITTLES® bite-sized candies
Grape Smoothie with freeze-dried SKITTLES bite-sized candies (nonalcoholic)
Grape Smoothie with freeze-dried SKITTLES bite-sized candies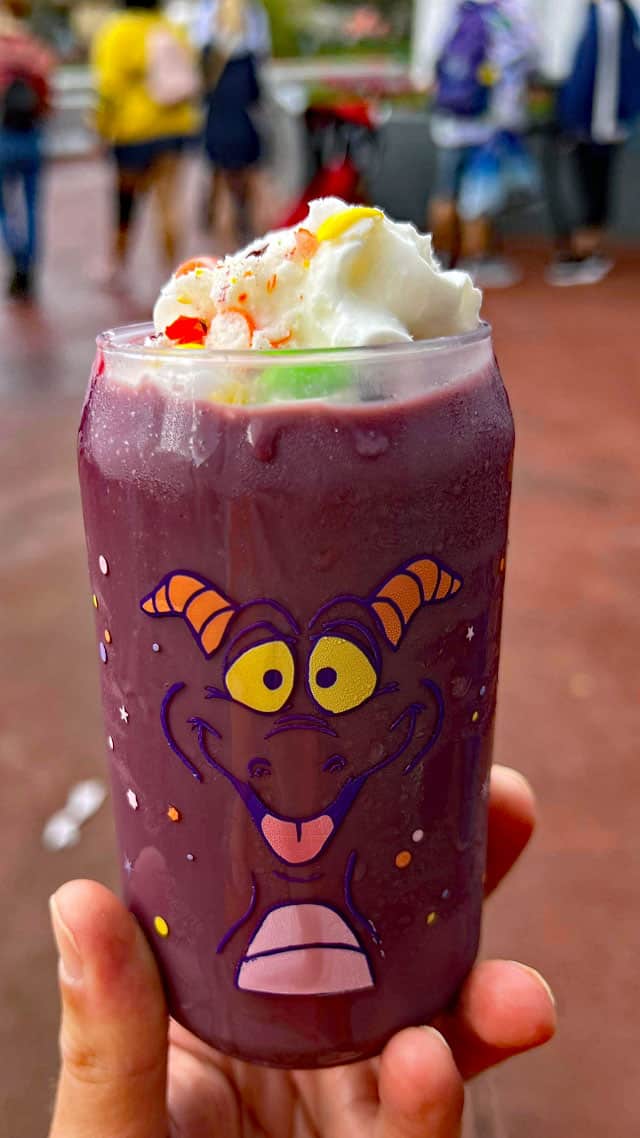 The Grape Smoothie is a new festival offering. It is a Figment-inspired purple drink.
Fellow writer Donna loved the adorable FREE souvenir cup it comes in, and she enjoyed the drink too. You can read her thoughts here. And if you love super sweet drinks and candy, you will probably enjoy it, too.
But, approach the drink with caution if you do not like sweet drinks. A couple of other members of the KtP team and I tried it too, and our experience was less pleasant.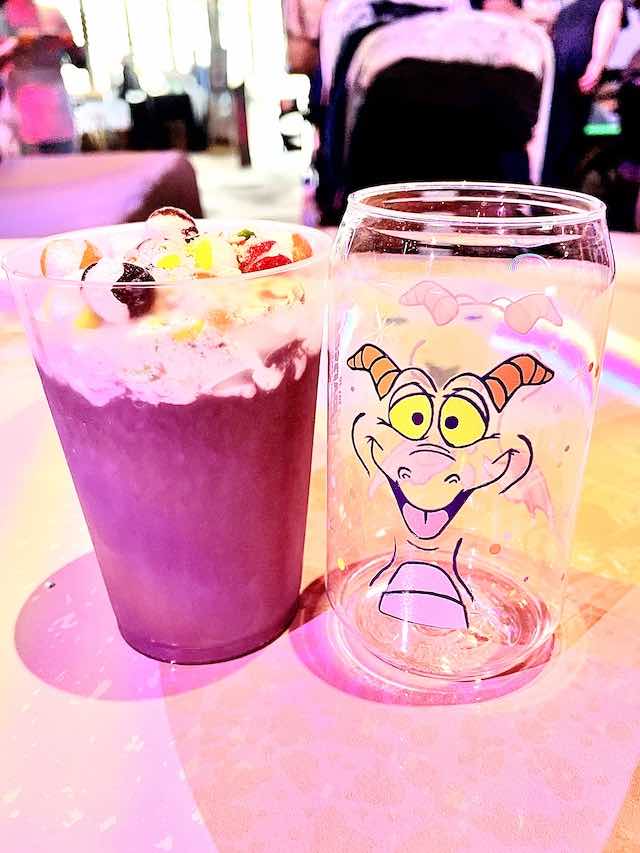 We were happy to learn that you can actually order the drink with the adorable Figment cups on the side. Your drink will come in a plain cup, and your Figment cups will not be sticky.
Also, one good thing is that the drinks were absolutely covered in freeze-dried SKITTLES. This was a welcome addition as the freeze-dried candies were interesting in a good way. They were crisp and sweet. They offered the good things about SKITTLES without the stickiness. Some servings do not seem to come with many SKITTLES, so we were surprised to receive so many.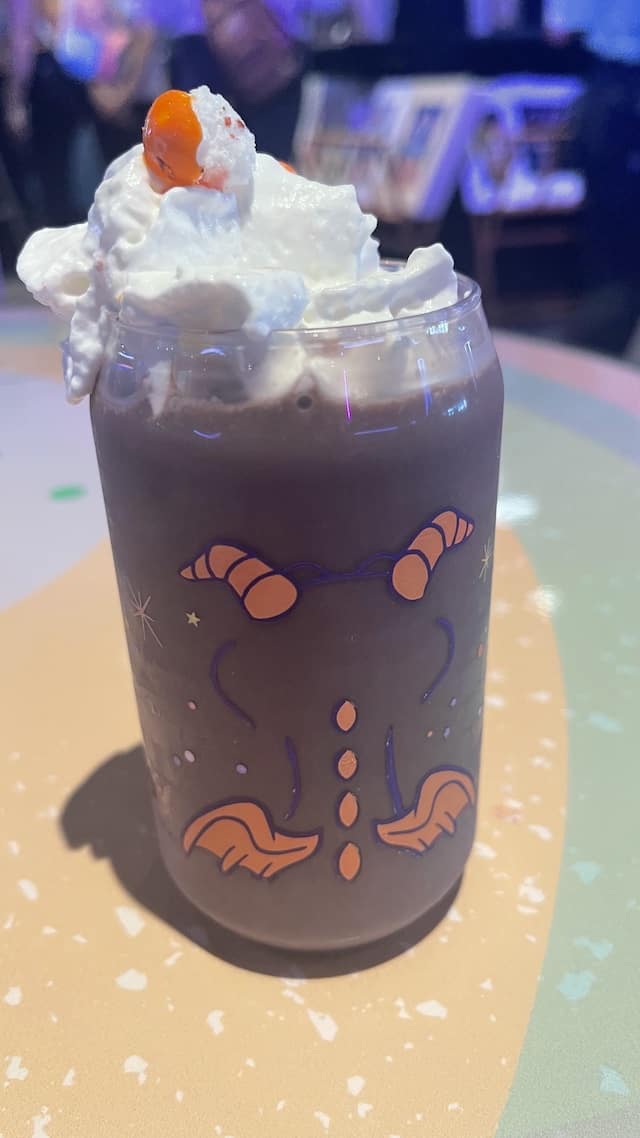 However, none of us enjoyed the drinks themselves. I am not into sweet drinks without citrus to balance the sugar. The batch of Grape Smoothies we had was cloyingly sweet and had an unpleasant powdery texture. They were something akin to frozen strawberry Nesquik blended with milky children's cough syrup.
It may be that too much of the drink mix was blended into that particular batch. Consistency isn't always a strong suit for some of the food booths, which is why you may see something like what happened over at the usually delightful Pastoral Palate in Germany this year.
Want More Festival Reviews?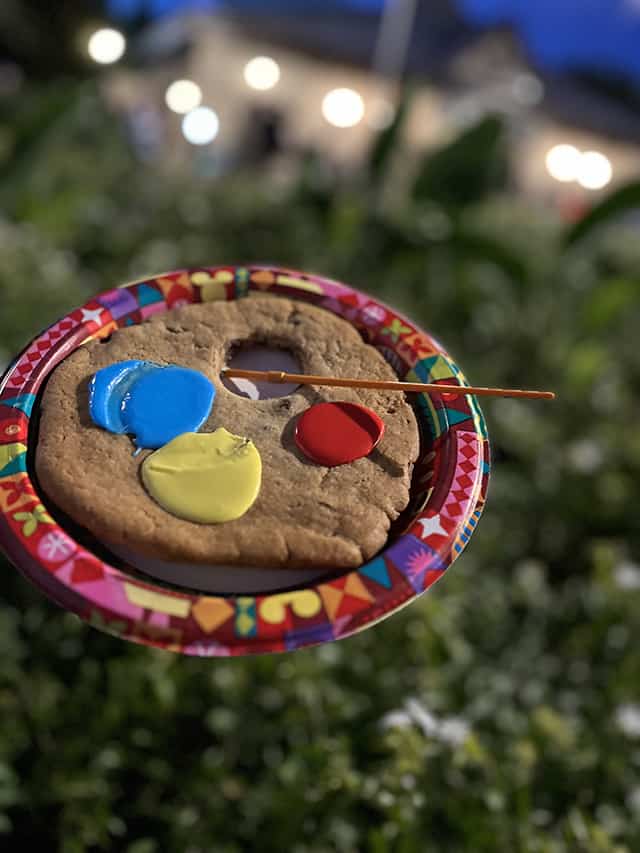 If you are looking for more reviews of the Food Studios, look no further. We have a whole collection:
Be sure to share the reviews with your family and friends who are heading to EPCOT so that they know where to find the foods that best suit their tastes. Also, feel free to join the conversation on Facebook!