You will not want to miss this one returning menu item at EPCOT's France Pavilion at the International Festival of the Arts, but you might want to skip another.
Festival of the Arts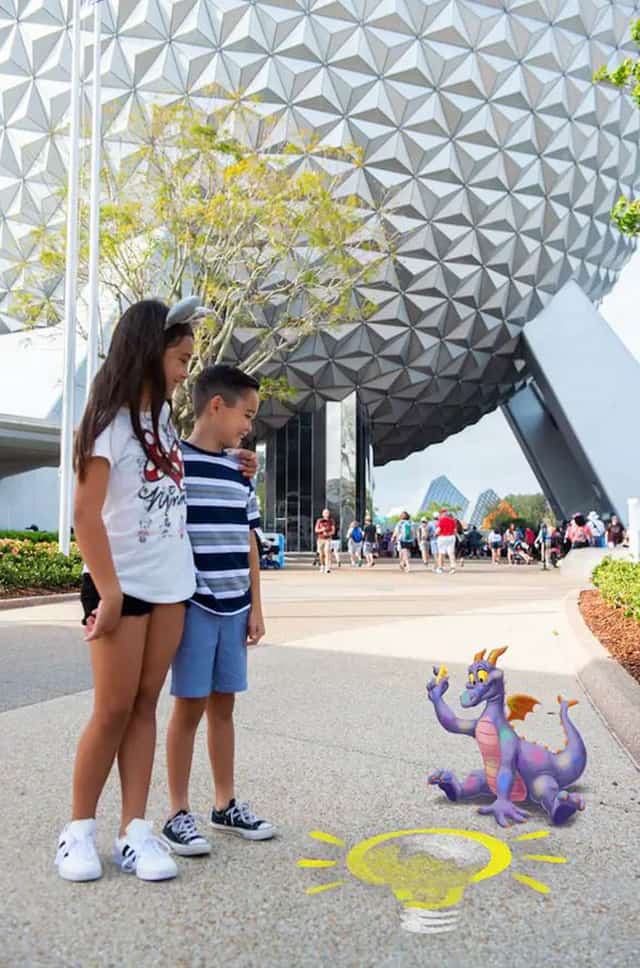 EPCOT's International Festival of the Arts is here now through February 20, 2023. From dozens of food and beverage items to fun photos and a special light show on Spaceship Earth, this festival provides so much fun and entertainment for Disney fans.
Be sure to check out everything NEW for this year's festival in this post HERE. You can also find all of the menus for the many food locations HERE. One of the best parts about visiting these festivals is trying all of the various menus available! We are sharing our reviews and experiences on the blog, so be sure to follow along.
Be sure to read all the reviews we have so far and see if you want to add them to your list:
L'Art de la Cuisine Française – France Pavilion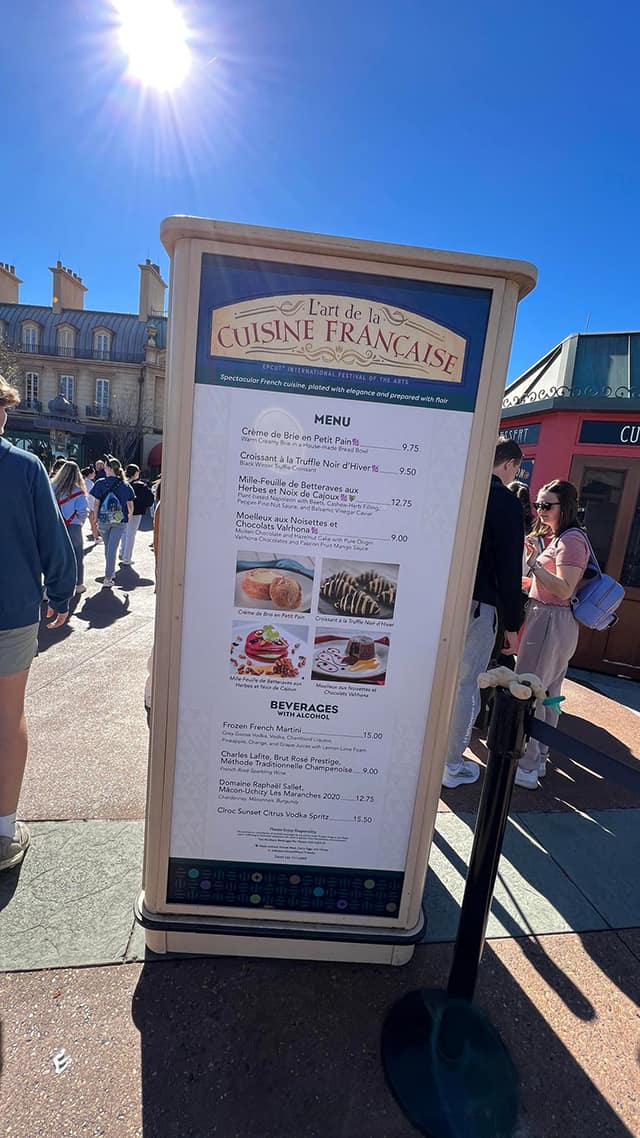 Menu items from the France Pavilion include the following:
Food
Crème de Brie en Petit Pain: Warm Creamy Brie in a House-Made Bread Bowl $9.75
Croissant à la Truffle Noir d'Hiver: Black Winter Truffle Croissant $9.50
Mille-Feuille de Betteraves aux Herbes et Noix de Cajoux: Plant-Based Napoleon with Beets, Cashew-Herb Filling, Pepper-Pine Nut Sauce and Balsamic Vinegar Caviar (plant-based) $12.75
Moelleux aux Noisettes et Chocolats Valrhona: Molten Chocolate and Hazelnut Cake with Pure Origin Valrhona Chocolates and Passion Fruit-Mango Sauce $9.00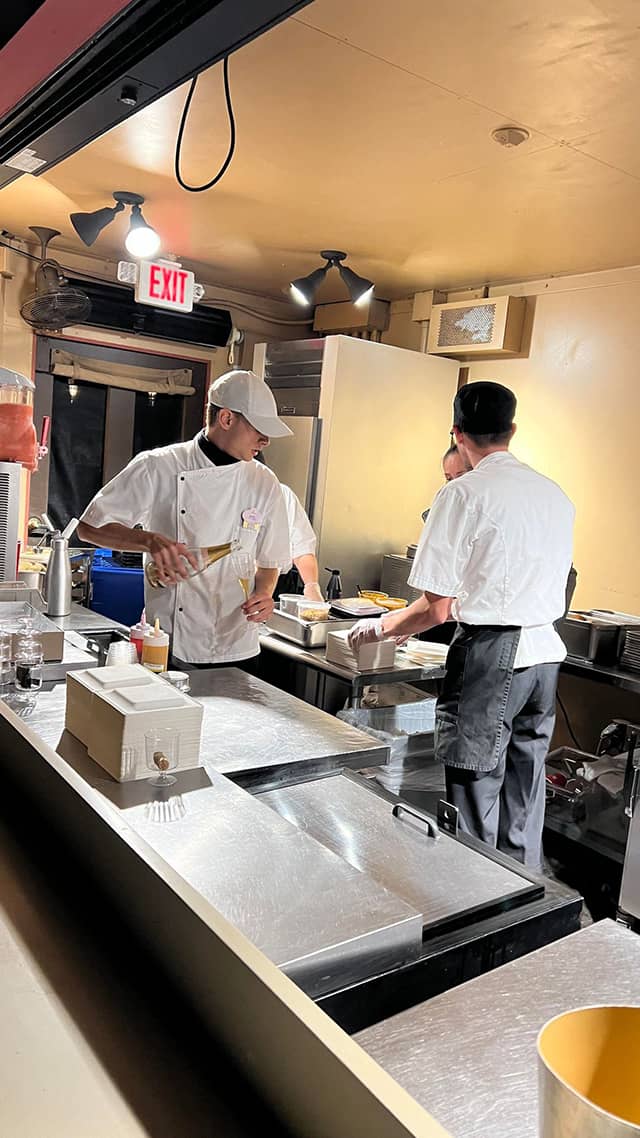 Beverages
Frozen French Martini: Grey Goose Vodka, Vodka, Chambord Liqueur, Pineapple, Orange and Grape Juices with Lemon-Lime Foam $15.00
Charles Lafitte, Brut Rosé Prestige, Méthode Traditionnelle Champenoise, French Rosé Sparkling Wine $9.00
Domaine Raphael Sallet, Macon-Uchizy Les Maranches 2020, Chardonnay from Maconnais, Burgundy $12.75
Cîroc Sunset Citrus Vodka Spritz $15.50
What we tried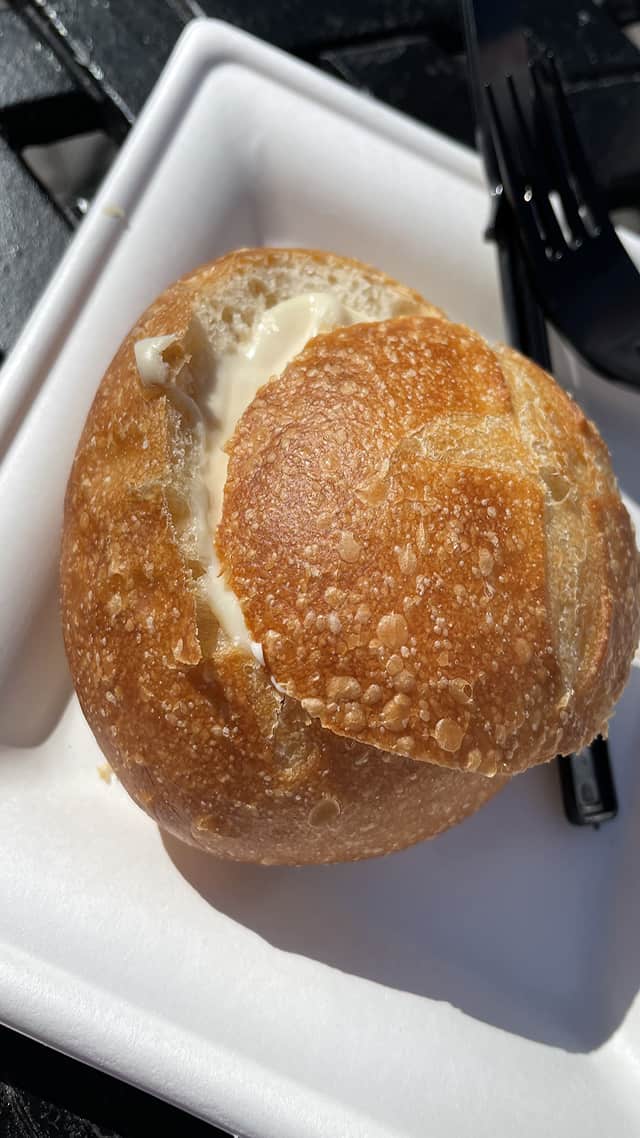 I (Maggie) tried the Crème de Brie en Petit Pain. It's a warm Creamy Brie in a House-Made Bread Bowl. As a returning menu item, I found it was just as good as years before.
It's a dish that is warm, comforting and tasteful.
It will not leave you feeling too full and the bread tastes freshly baked. If my son were to describe it, he would probably say it deserves the French kiss!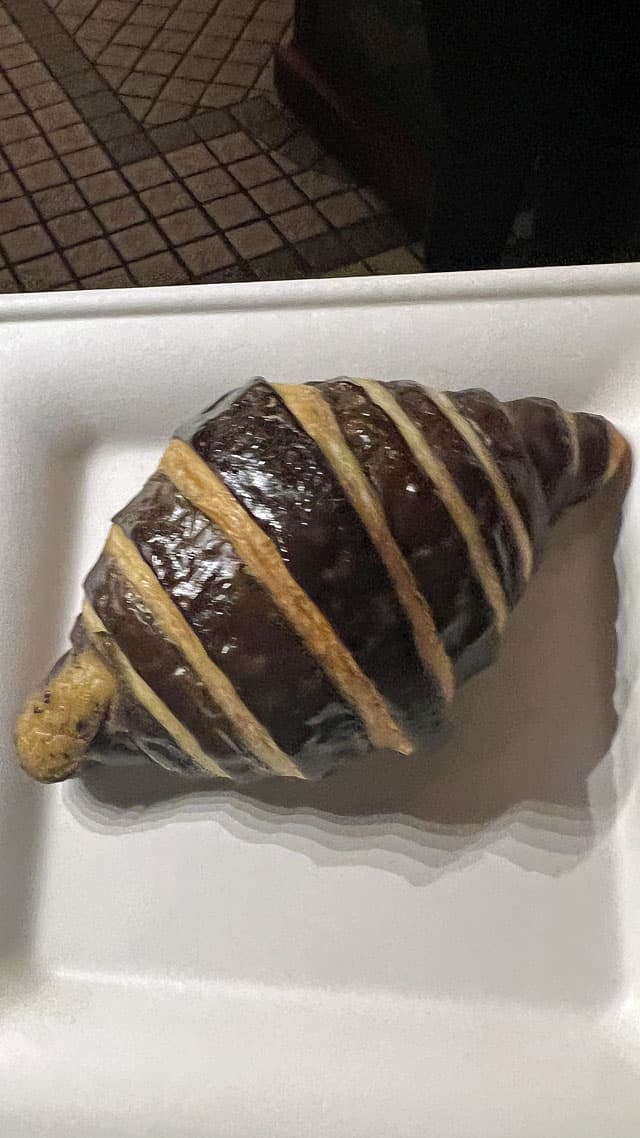 On the other hand, my friend tried the Croissant à la Truffle Noir d'Hiver: Black Winter Truffle Croissant. While it looks promising because it looks like a chocolate croissant, it is most definitely not that. This is basically a croissant with cream of mushroom soup inside, except instead of the warm, comforting feeling you might get after having cream of mushroom soup, you are left with a feeling of disgust. My friend shared that she loves mushrooms, so of course you would think she would love everything about this! Instead, she hated it.
Overall, I would come back for the creamy brie dish and buy one of the beverages instead or maybe try the dessert. Those look more promising than the croissant. This is also one of the more expensive food studios available this year with food and beverage items topping out at around $12-$15.
Have you tried any of the menu items from the France pavilion food studio at this year's festival? Do you agree with our thoughts or tried something different? Let us know in the comments or share this post with a friend who wants to visit!