Are you excited to eat around the world at EPCOT International Festival of the Arts? We have been tasting all the foods to help you know where to best spend your hard-earned Disney Dollars.
EPCOT International Festival of the Arts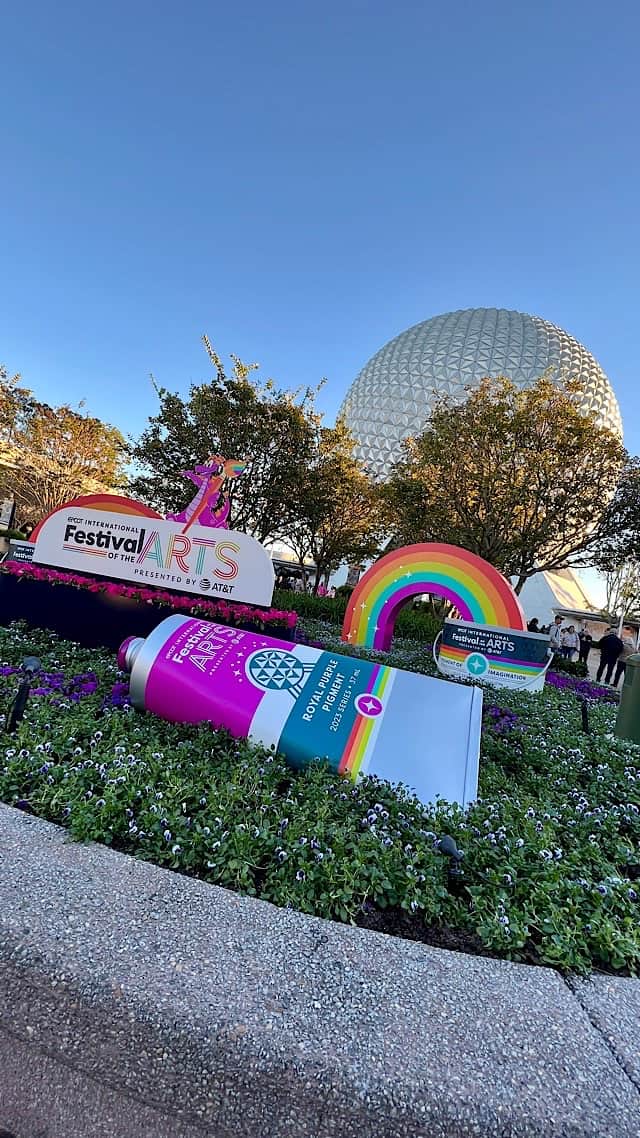 EPCOT's International Festival of the Arts is here now through February 20, 2023. From dozens of food and beverage items to fun photos and a special light show on Spaceship Earth, this festival provides so much fun and entertainment for Disney fans.
Be sure to check out everything NEW for this year's festival in this post HERE. You can also find all of the menus for the many food locations HERE. In addition, you can see all of the fun Magic Shots for this year HERE.
Pastoral Palate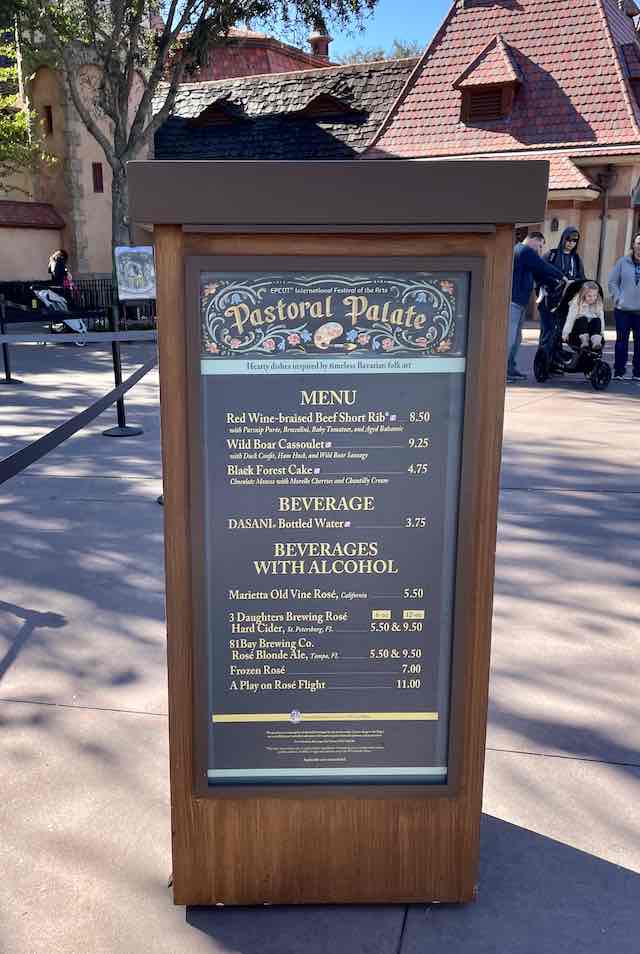 You will find Pastoral Palate if you head around World Showcase to Germany. Germany is typically a safe choice during the various EPCOT Festivals as it receives good reviews regularly.
For 2023, the food offerings include:
Red Wine-Braised Beef Short Rib with Parsnip Purée, Broccolini, Baby Tomatoes and Aged Balsamic
Wild Boar Cassoulet with Duck Confit, Ham Hock and Wild Boar Sausage
Black Forest Cake: Chocolate Mousse with Morello Cherries and Chantilly Cream
Red Wine-Braised Beef Short Rib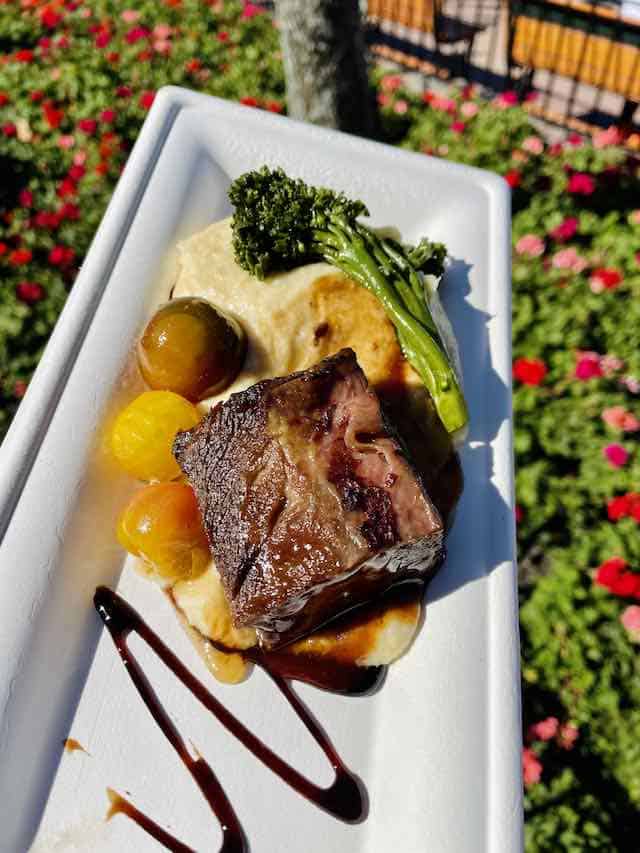 The short ribs with parsnip puree are typically a favorite of mine at the festival. However, every once in a while you can find what is typically a lovely dish comes up as a bit of a miss.
This year the plate I received did indeed have nice flavors, but the short rib, which is usually fall-apart tender, was a little bit dry and tougher than expected. It seems more akin to an over-cooked pot roast than a short rib in this instance. The parsnip puree was creamy and the tomatoes were brightly flavored and lovely, but the broccolini was too chewy and tough, too.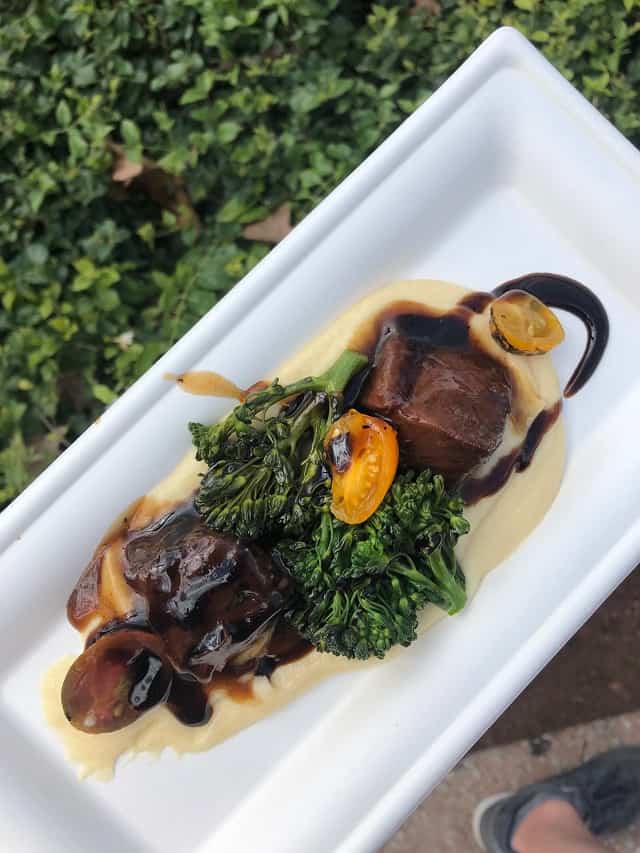 Now, this could have been bad luck, as most people seemed to enjoy it, and as I said, this is normally a favorite and a crowd-pleaser. I would not hesitate to give it a second chance this year, but it was not at its best on the day I had it this go-around. Let us know if you have better luck!
Want More Reviews?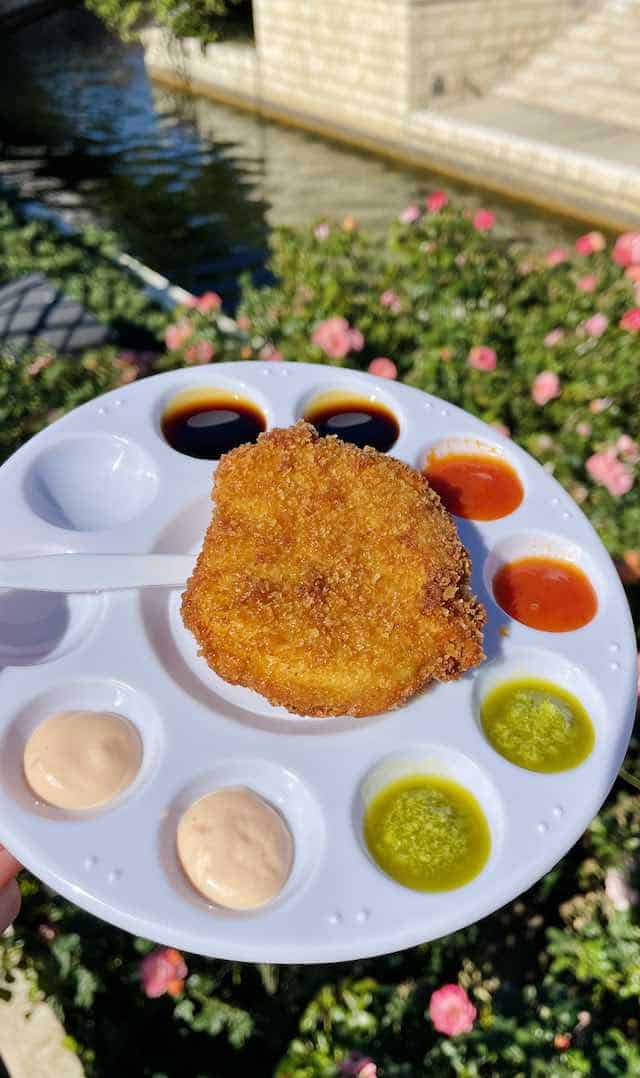 Here are reviews of this year's food studios for EPCOT International Festival of the Arts.
Do you know someone heading to EPCOT International Festival of the Arts? Be sure to share our reviews so that they know what to prioritize. And, be sure to join the fun on Facebook.