Breakfast has returned to The Crystal Palace at the Magic Kingdom, but is it your best option? Take a look at this review to see what we think.
The Crystal Palace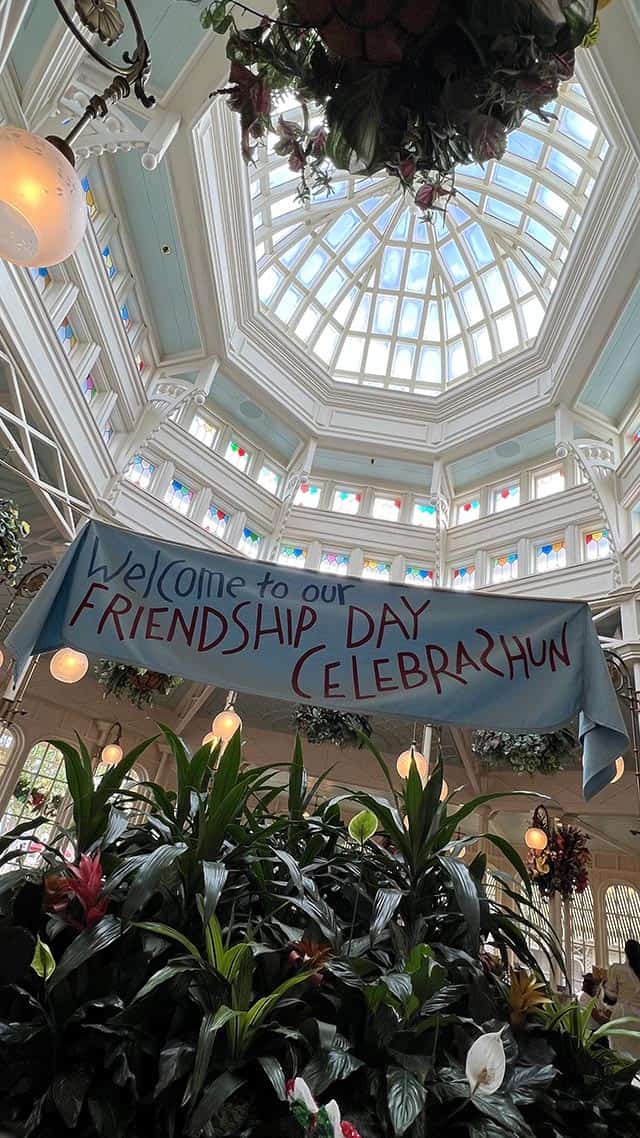 The Crystal Palace has been a popular dining choice for many guests in the Magic Kingdom. For a look at how the restaurant was before Disney World's reopening, take a look at my (Maggie) review HERE. I also did a review of what the restaurant was like without characters. Now, are three reviews really necessary for The Crystal Palace? Sure, why not! Since my prior review, a few things have changed, so here we are.
One of the best things about this dining location is the atmosphere. The Crystal Palace takes its inspiration from the Victorian greenhouses of the late 1800s. As soon as you step in, you cannot help but feel welcomed with all of the natural light beaming into the dining room and being surrounded by greenery and fun character topiaries.
How has it changed?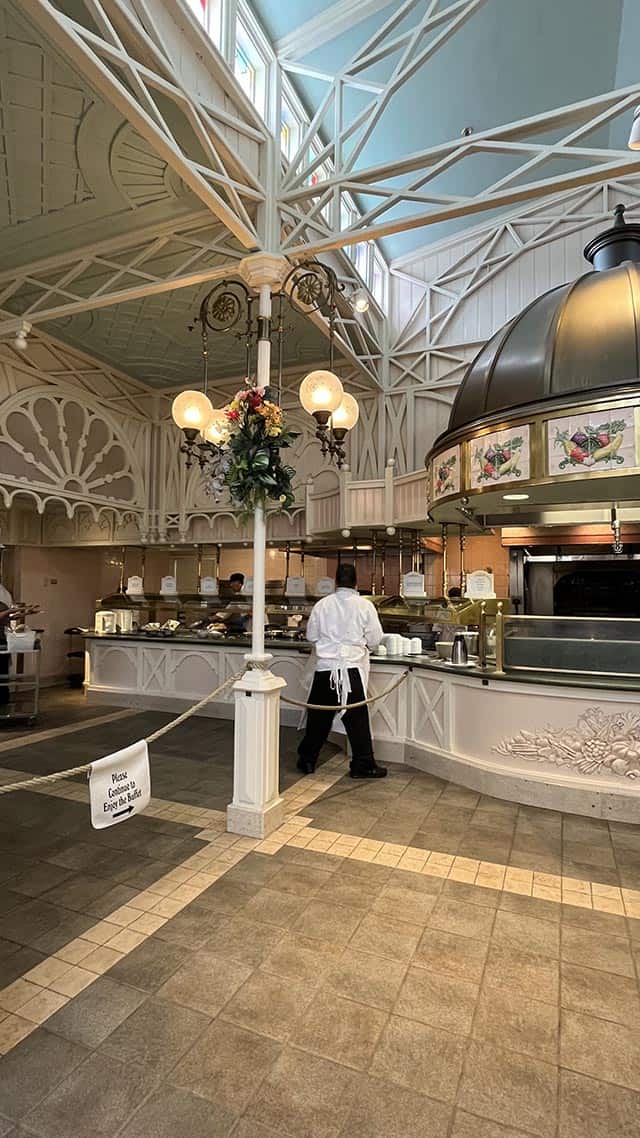 Since it reopened to guests in December 2020, a few things have indeed changed. Upon its reopening, guests were served family style. We also did not see characters return to this location until September 2022. Also at this time, only lunch and dinner was served. Buffet dining also eventually returned, but something was still missing. Breakfast!
Breakfast finally returned to The Crystal Palace on October 25, 2022. This was a welcome change, especially considering it makes this location the only couple of table service locations available that serves breakfast. Guests can also grab breakfast at Cinderella's Royal Table, but we are still missing the wonderful quick-service breakfast that was once served at Be Our Guest.
What You Need to Know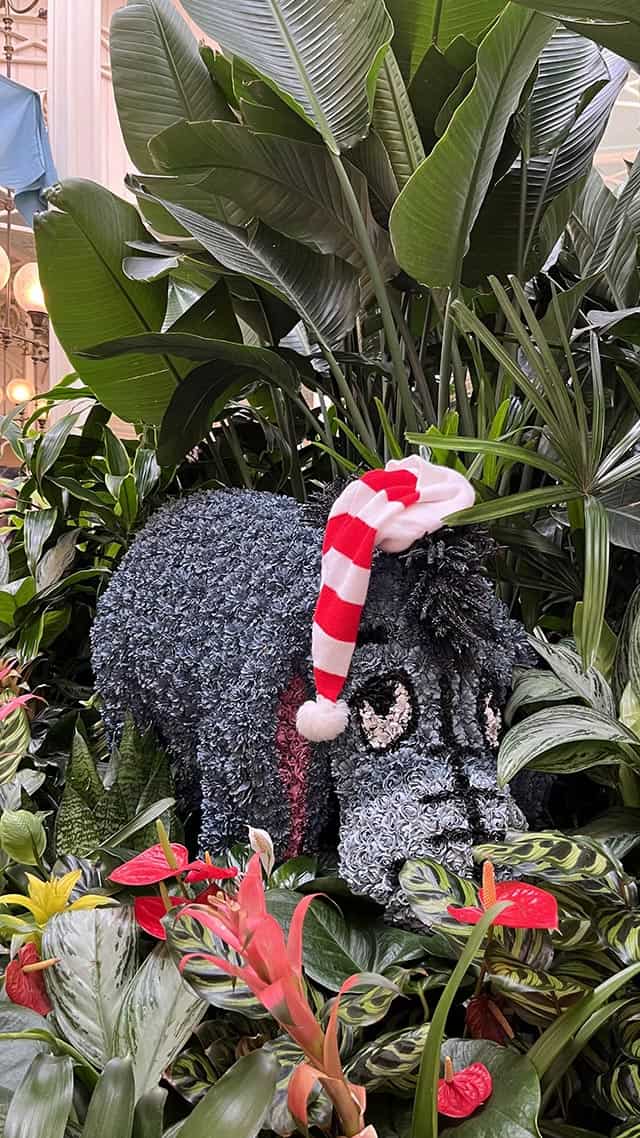 The Crystal Palace serves all three meals at the following times:
Breakfast – 8:00 am – 10:45 am
Lunch – 11:00 am – 2:55 pm
Dinner – 3:00 pm – 9:00 pm
If you are looking for a simple American style buffet meal that has character dining, this is it! Advance dining reservations are highly recommended. Prices for each meal are $35 to $59.99 per adult.
Included on the breakfast menu are typical breakfast offerings such as freshly baked pastries, fruit and more. Lunch and dinner offer carved meats, fresh salads, pasta and more.
Experience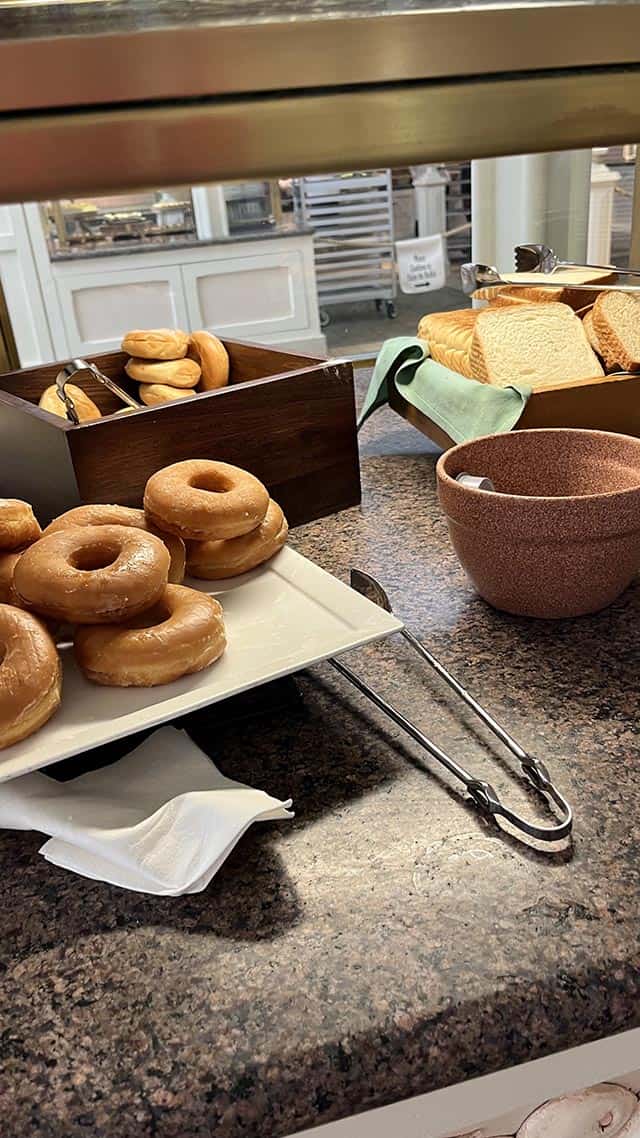 During a recent trip, my friends and I decided to try breakfast. The one thing I really enjoy about buffets is that there are so many choices to choose from. While I do enjoy family style meals, oftentimes I find that a lot of the food is leftover and sometimes I just do not care for what is being offered. At least with buffets, you can choose what you like and not feel like any food is going to waste.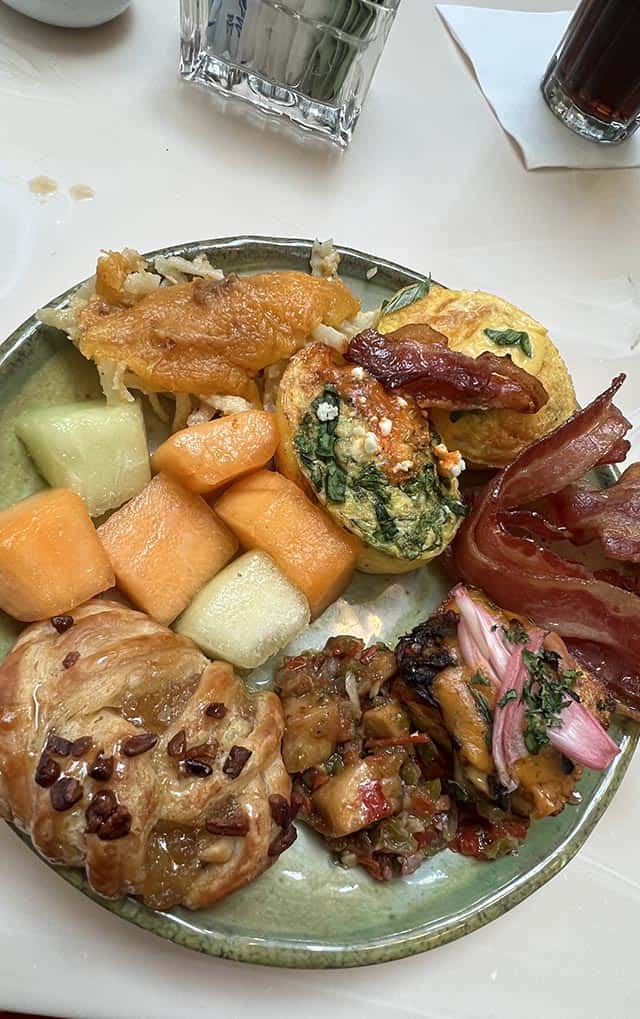 Plenty of selections are available to choose from. Guests have the following options:
Fresh Fruit
Yogurt
Crispy Bacon
Freshly Prepared Eggs
Pancakes and Waffles
Cereal
Biscuits and Gravy
Assorted Pastries
Was this the most outstanding breakfast I have ever had at Walt Disney World? Not even close.
This breakfast does not compare in any way to other breakfasts available such as Topolino's Terrace, Boma or Ale & Compass Restaurant at Disney's Yacht Club. If you are looking for an outstanding breakfast experience, I would definitely recommend trying any of those three locations I listed above over The Crystal Palace.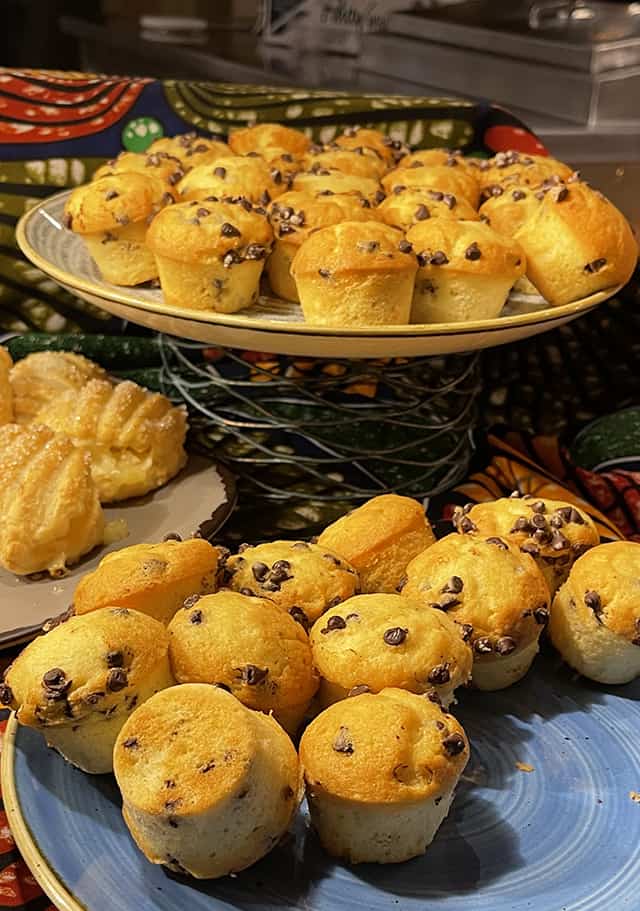 However, if you are looking for a simple breakfast or are not an adventurous eater, then this location is perfect. Have I had better breakfasts here before? Yes! Comparing this visit to prior visits, I can absolutely say that the food was better, our service was spectacular and character experience was amazing.
It really does go to show you that it's worth trying a restaurant out more than once because each visit can be different.
Characters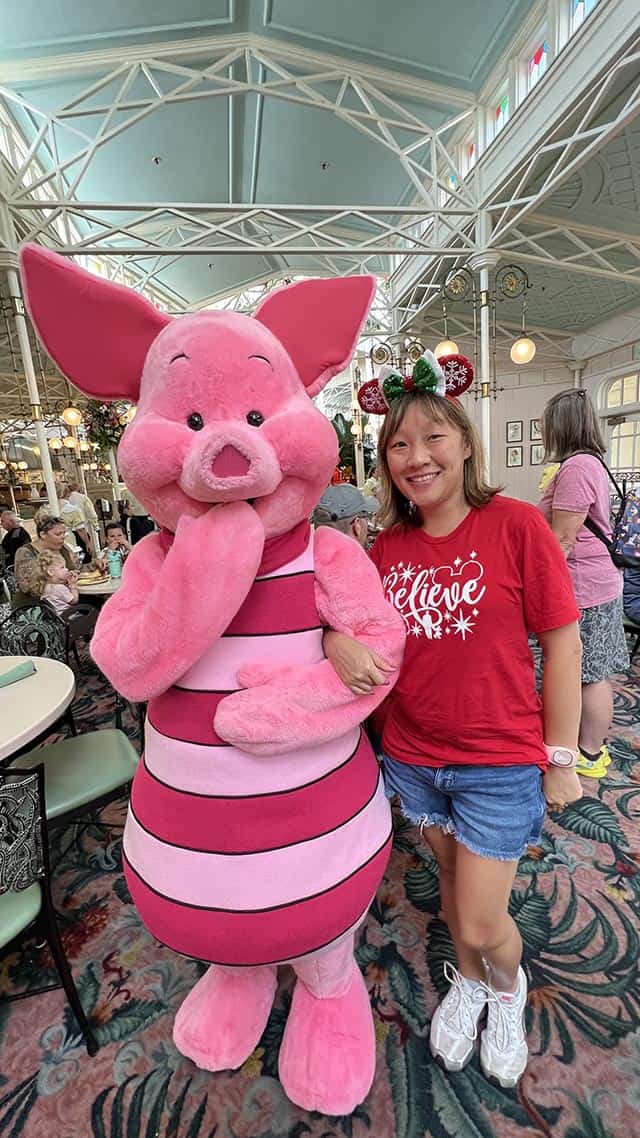 While it might lack in food, this location is also the only place where you can meet Winnie the Pooh, Piglet, Tigger and Eeyore all together. The only other times you can meet these characters like this are at special events, such as Mickey's Not So Scary Halloween Party or Mickey's Very Merry Christmas Party.
Characters here never seem to disappoint me and I have always had fond memories of meeting them here, especially with my children. All characters will come around and greet you and sign autographs. At the end of the meal, each guests can also receive a signed character card. Sometimes this varies. Some locations will give them out at the very beginning of the meal and others will only hand them out to children, unless adults request one.
"What could be more important than a little something to eat?" – Winnie the Pooh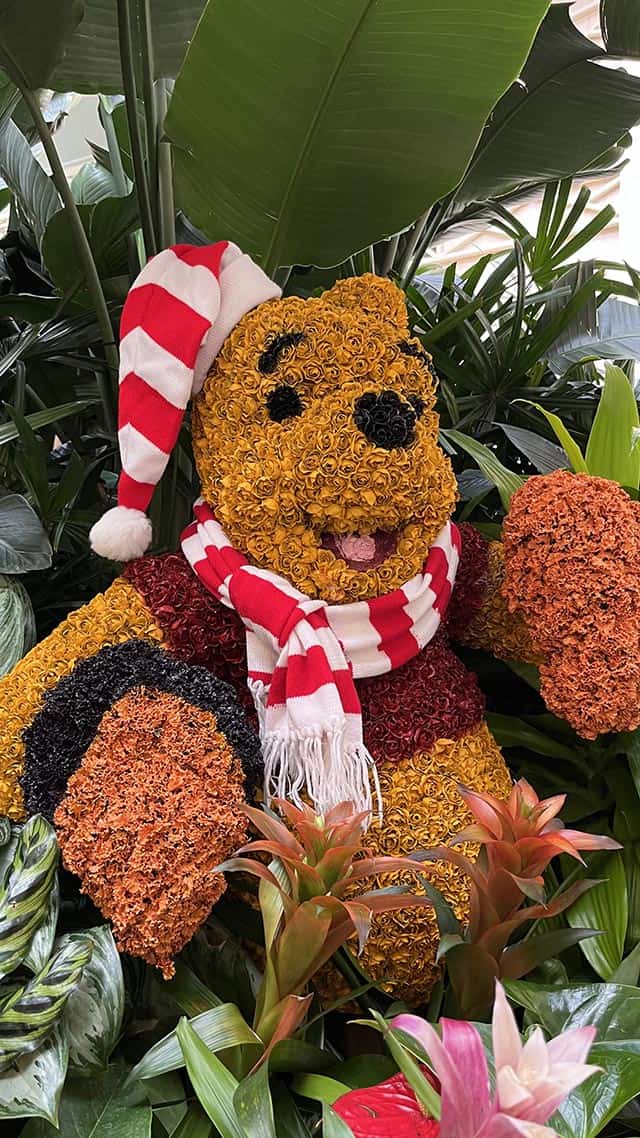 Taking into consideration that I have visited this location several times before, I can honestly say that I have had a better experience. I also tend to prefer the lunch and dinner menu more than breakfast, but then again I am not a huge breakfast person either.
The food is pretty standard. A huge reason to visit is to see the characters. It is also worth noting that during prior visits, the characters have had a parade around the dining room and sometimes have invited children to join them. However, this did not happen at this visit. However, on a later visit characters did have the Friendship parade! Keep in mind this may or may not happen at every meal.
While breakfast options are pretty limited at the Magic Kingdom, do not forget about all of the great quick service locations available! These locations are great because you can just pick up something quickly and get a head start on some of your favorite attractions.
Have you had breakfast at The Crystal Palace since it has returned? What do you think of the breakfast? Is this restaurant a dining choice you always add to your list? Tell us about your experience in the comments below or on our Facebook page.