Is Genie+ useful if you are going on a trip with your family? If you are planning to visit Walt Disney World or Disneyland with your family, there are several considerations to think about. Here is an honest review.
Disney Genie+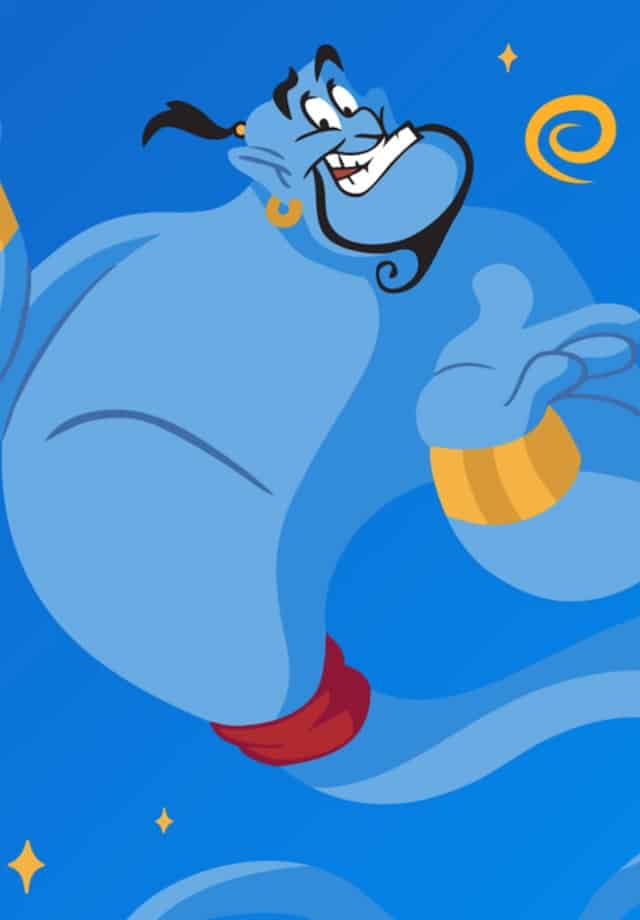 Disney Genie has made its debut for guests at Walt Disney World and Disneyland. The new system replaces the old FastPass+ system. One of the most significant changes is that it is no longer free to skip the lines at Disney.
We have been writing about all of the news and updates since its debut. For a complete guide on how to use the Disney Genie Service, read this post HERE. To see a full list of attractions available for Lightning Lane and Individual Lightning Lane selections, read this POST and this one HERE.
Is it all worth it?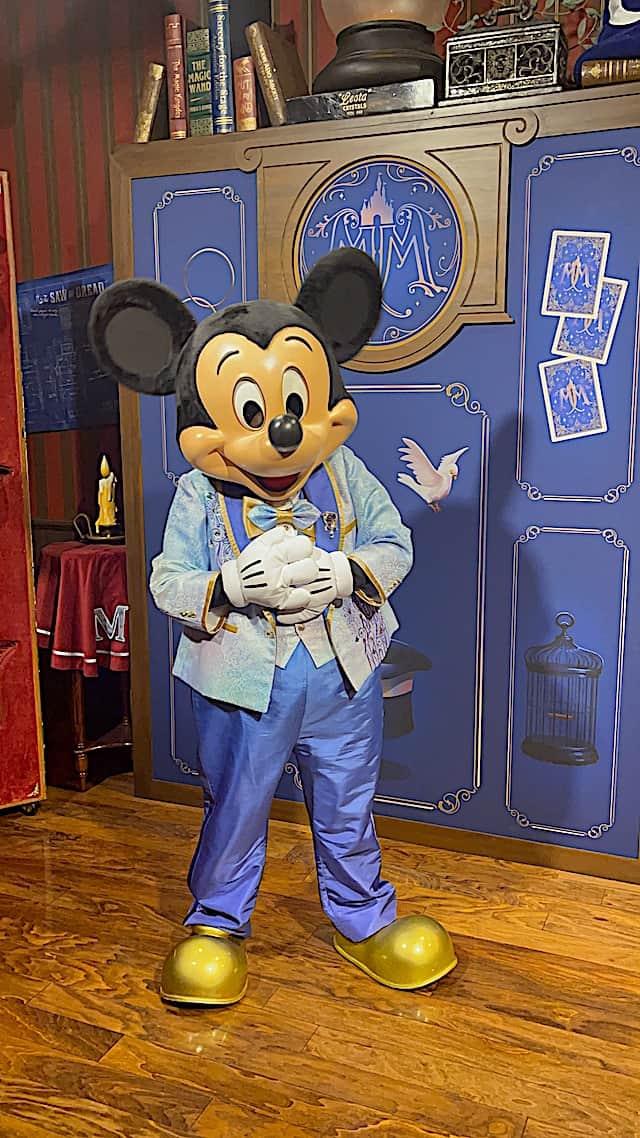 Despite all of the restrictions and glitches that this system brings, many guests are probably wondering whether it's even worth it. In fact, there is a lot of negativity over the new Disney Genie Service.
Remember, it is entirely possible to enjoy as many attractions just by rope dropping, using Early Theme Park Entry or taking advantage of Extended Evening Hours. My family was able to ride Remy for the first time while we were at Extended Evening Hours.
Donna used Disney Genie+ on one of her recent trips, and you can read about her experience HERE. I (Maggie) was able to use it on a recent trip with my family. I am going to share my experience and recommendations for using it while in the parks.
Make a budget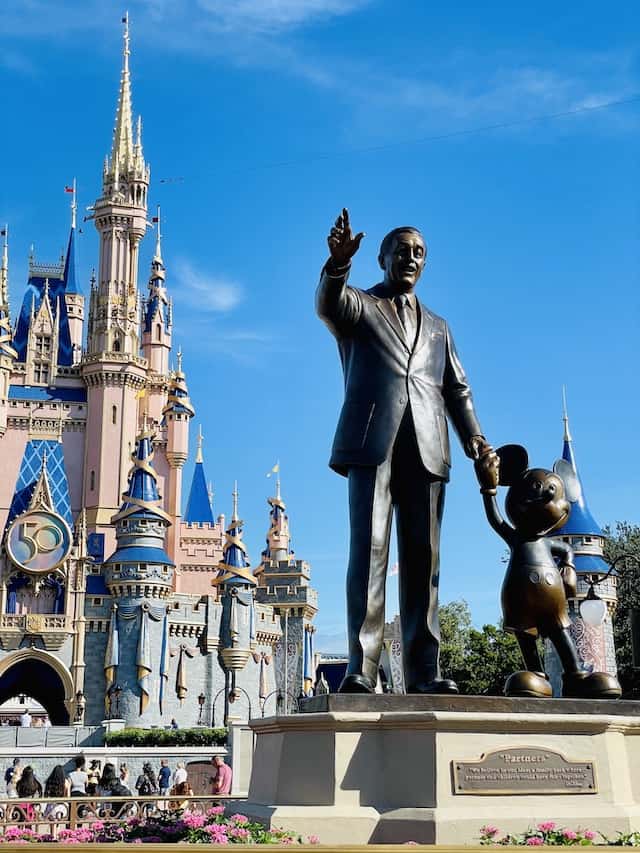 One of the biggest and most obvious differences with Disney Genie is the cost. If you plan on using Disney Genie, plan on making a budget and set aside money to use it during your trip. Otherwise, you may end up paying a lot more than what you had expected.
Disney Genie+ is $15 per person per day for guests of Walt Disney World. If you are at Disneyland, it will cost you $20 per person per day. We are a family of four, so as an example we paid $63.92 (including tax) for the four of us to use this system for one day.
If you decide to use Disney Genie multiple days, that total can increase dramatically to as much as $255. That's a lot of money to pay to skip some lines and that is not even including attractions for Individual Lightning Lanes since that is separate.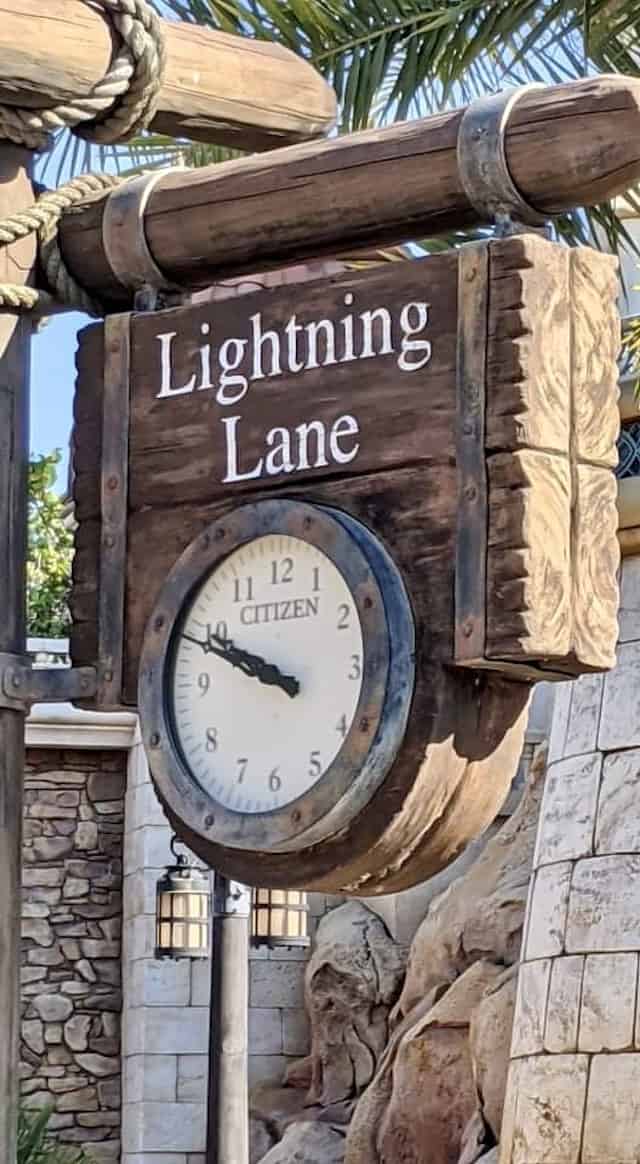 So, plan to set aside a budget OR do what I did and use Disney gift cards. Check out this post for making a budget for your vacation.
Did you know you can pay for Genie+ and attraction selections with gift cards?
Using gift cards is a great way to save money for just about anything on a Disney trip and it is fantastic that users have this option for Genie+! Before your trip, plan on buying a few gift cards to help with trip costs.
Going to the grocery store? Buy a $25 gift card. Wondering what to tell someone if they ask you what to get for your birthday? Tell them Disney gift cards, please. You will be surprised by how much your gift card collection will add up and once your trip comes, you will be glad to have it.
Plan the days you want to use Disney Genie+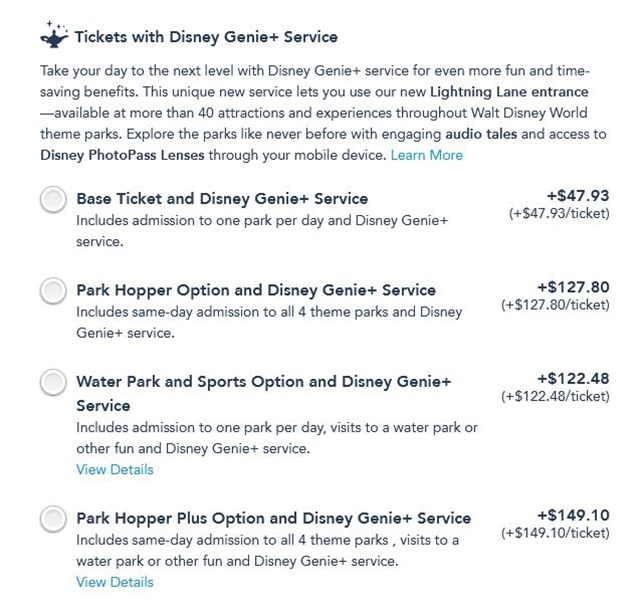 The next thing is to plan for the days you think you will actually use Disney Genie+. I will tell you right now that you do not need to use it every single day of your trip.
Disney gives guests the option to buy Genie+ at the time of booking. As you can see in the photo above, there are several options to choose from. Depending on which option you choose, you could be looking at an additional $149.10!
Instead, I suggest buying it during your trip. There really is no need to buy it ahead of your vacation.
Decide on your selections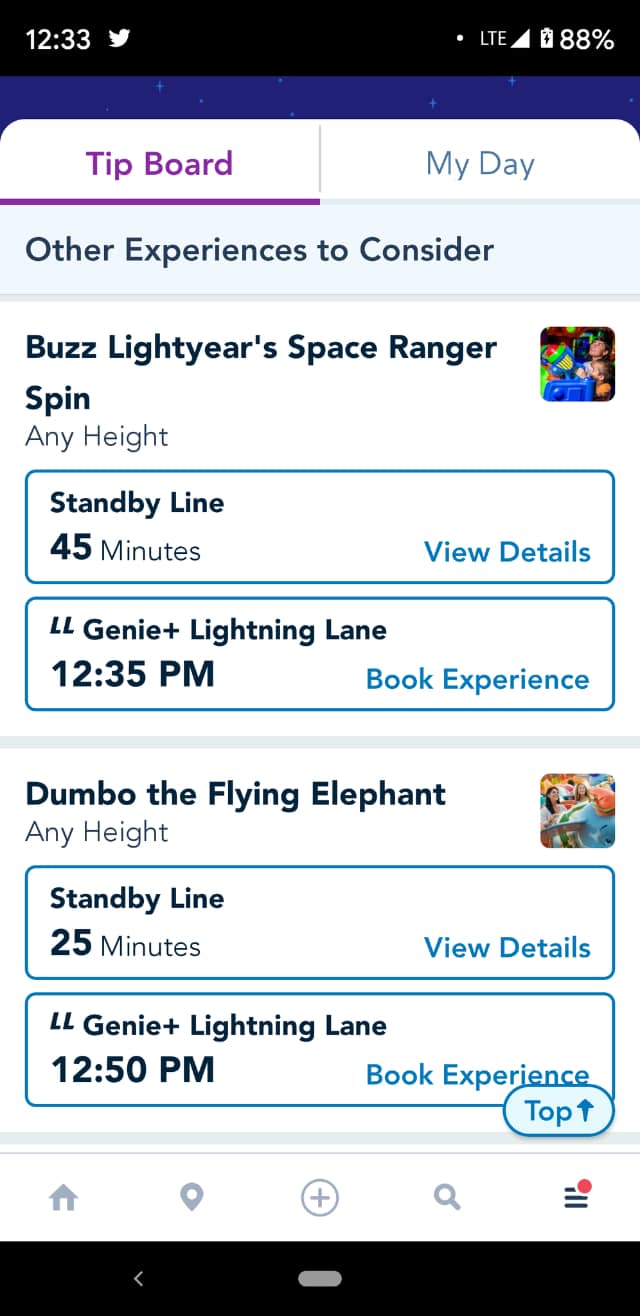 You will want to plan ahead of time which selections you will want. Will you want to try for any Individual Lightning Lanes? Keep in mind those are another extra expense on top of using Disney Genie.
Having an idea of which attractions you want ahead of time will definitely make a difference when you make all of your selections for the day. Use this helpful tip HERE to get the return times you want.
Get up early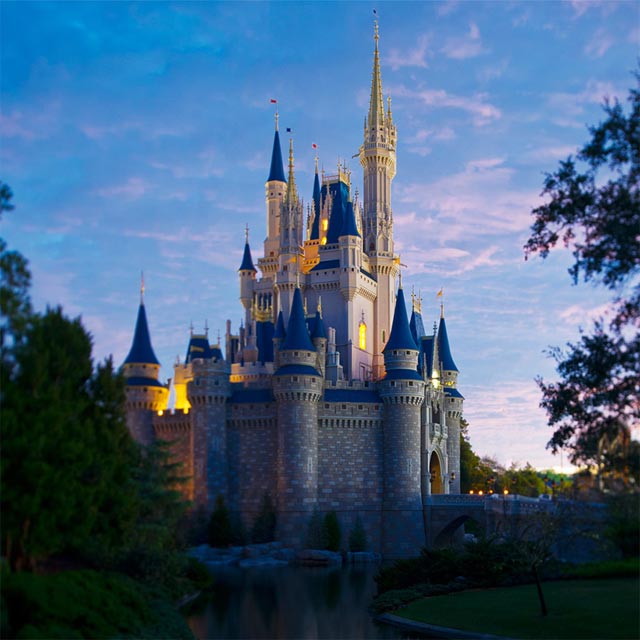 You might think that getting up early is not necessary for Genie+, but it definitely is! If you want to try and grab some earlier times for Seven Dwarfs Mine Train or Slinky Dog Dash, for example, you need to get up early.
Quite often, times for these rides will go fast so you want to be sure to be up and ready to grab selections at 7 a.m. sharp. Think back to trying to grab those boarding groups and shift that mindset to Genie+.
If you miss the window, chances are you will either be waiting in line or will not be able to ride for that day. It is helpful to purchase Genie ahead of time. You do not want to buy it at 7 a.m. and then have to select all of your attractions at the same time.
My experience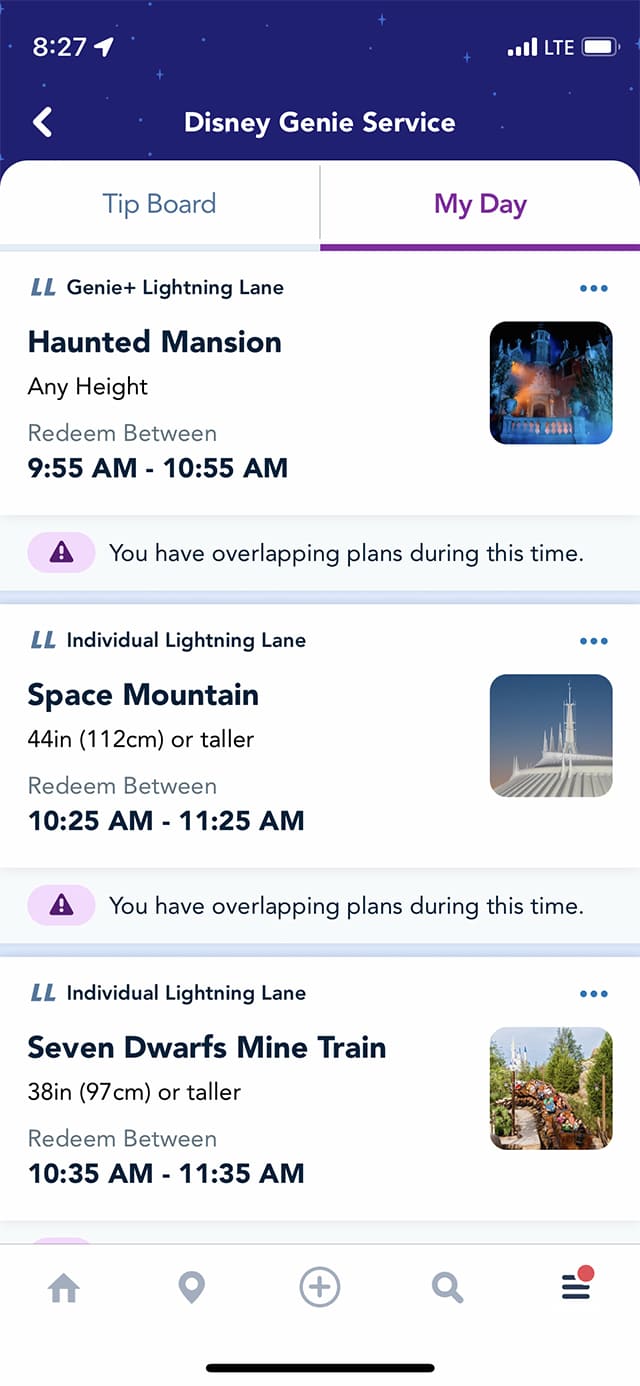 Above is a screenshot of our family's first full day at the Magic Kingdom. We did not have any earlier times than 10 a.m. because we had breakfast reservations in the morning. If you continue to check the times and refresh, times will continue to change and this is how I was able to grab all of these within the same period of time.
We continued to grab selections throughout our day and we were able to ride Big Thunder Mountain Railroad, Buzz Lightyear's Space Ranger Spin, Pirates of the Caribbean and Little Mermaid using Genie+. We also rode some other attractions in between (without Genie+), so using Genie+ was pretty useful for us.
What happens if you encounter issues?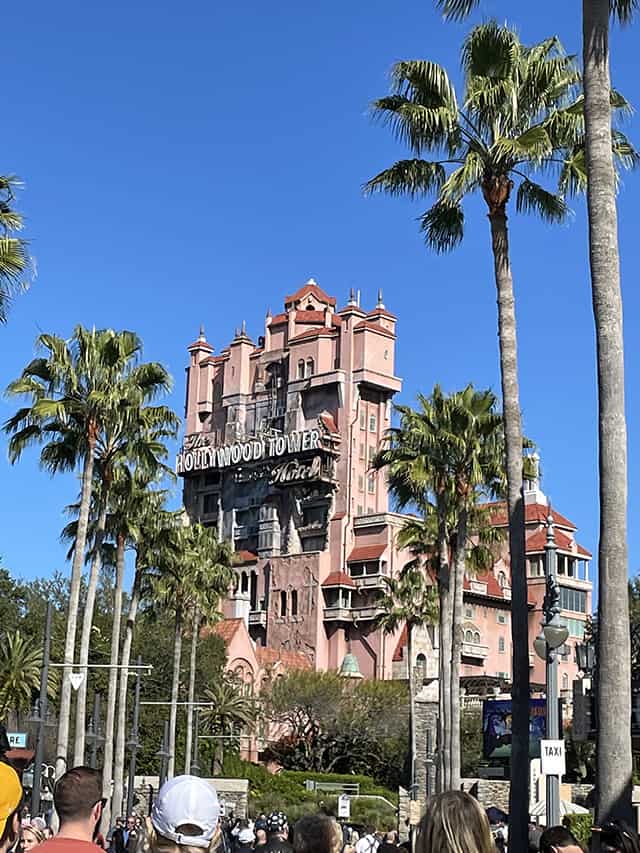 There will be glitches or issues using this service. The best thing to do is to accept the fact that not everything will go as planned. You might encounter some glitches. Rides will be closed or technical issues can happen.
During our day at Hollywood Studios, we had a Lightning Lane selection for Tower of Terror. Our lunch reservation was cutting pretty close to our return time, but I knew we would still be able to make it if we rushed over right after we ate. Disney Genie allows guests to either be five minutes early or fifteen minutes late.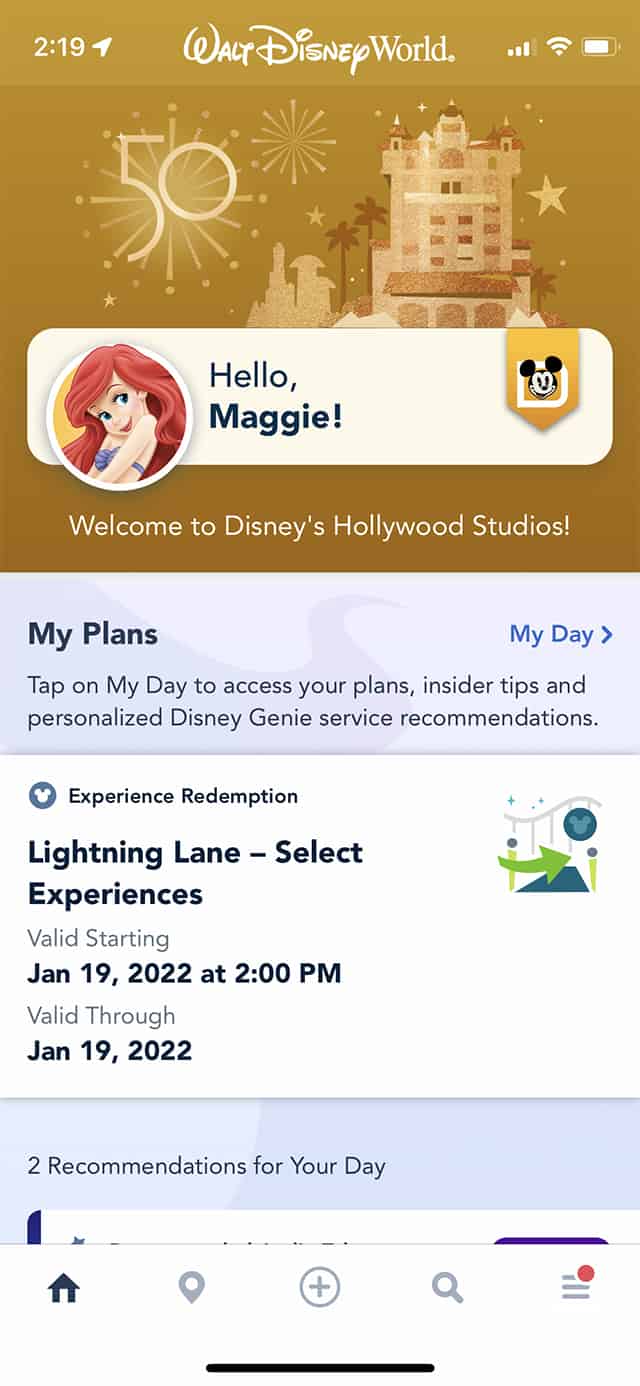 Our return time soon turned into a multiple experience time because the ride temporarily closed! This actually worked out to our advantage and we no longer had to feel like we had to rush over right after our lunch.
Our Genie experience was overall pretty smooth until we used it for Animal Kingdom. I grabbed a selection for Avatar Flight of Passage. Everything worked well, except for one thing. It did not include my husband in our party. We had no issues adding everyone to our selections all throughout our trip until this day.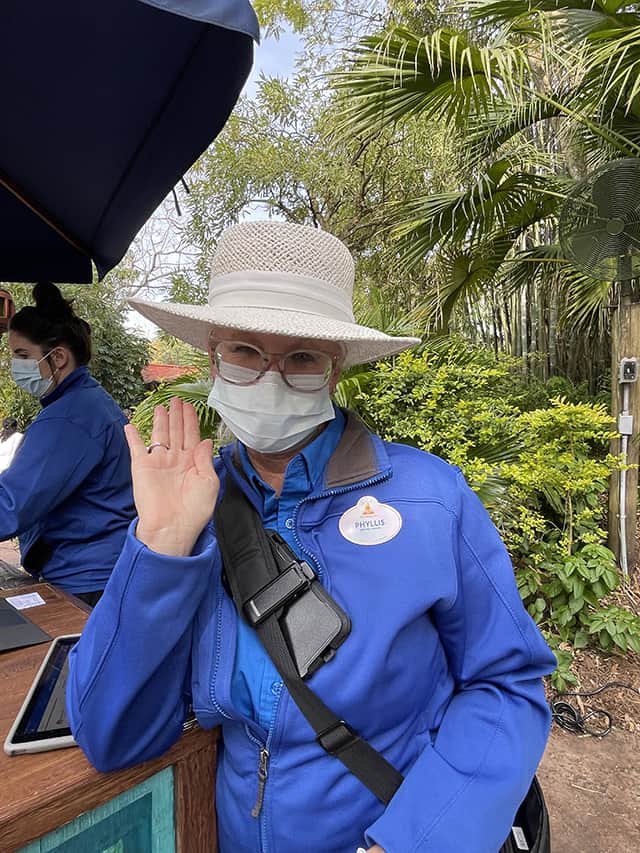 Since everyone else was included, I decided to keep what I had and talk to someone at the Guest Experience Team. The number one rule for this is to be kind. I explained our situation and this kind Cast Member, Phyllis, was able to add my husband to our selection.
It did not take too long and we all got to enjoy our favorite ride at the park that day! So, it is definitely worth asking a Cast Member for help if you encounter any issues.
Final Thoughts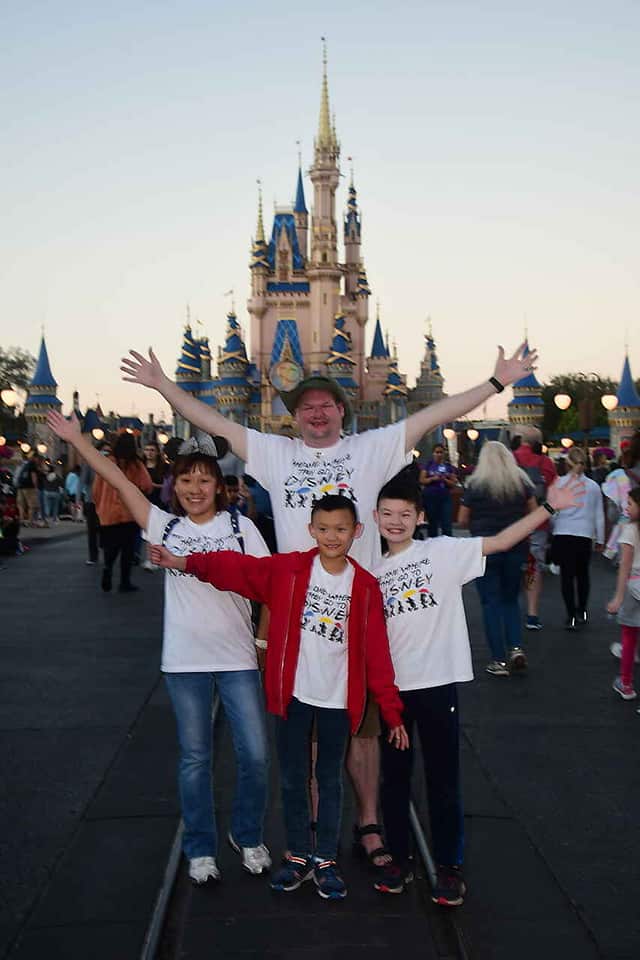 Overall, our first experience using Genie+ was pretty successful and as much as we paid for it, I feel that it was well worth it. While we usually rope drop everything, this trip my family was able to sleep in while I grabbed selections for everyone. We also did not feel like we had to rush, which was a huge plus traveling with children. We did not wait long for much of anything and my family was still able to ride everything that we have always enjoyed.
While I used it for each park this trip, I would not use it for each park for another trip. I only used it for each park this time to see how well it worked and to see if it was really worth it. It's definitely worth it for Magic Kingdom and Hollywood Studios. Genie does not seem as useful at Epcot or Animal Kingdom, but again, it's all dependent on what your goals are for your trip.
What do you think of using Disney Genie+ so far? Has it worked well for you or has it just been plain frustrating? Tell us about it in the comments below or on our Facebook page.