Something seems a little off about Disney's new Orange Bird merchandise. Is it a misprint or is the Orange Bird trying out some new looks?
The Orange Bird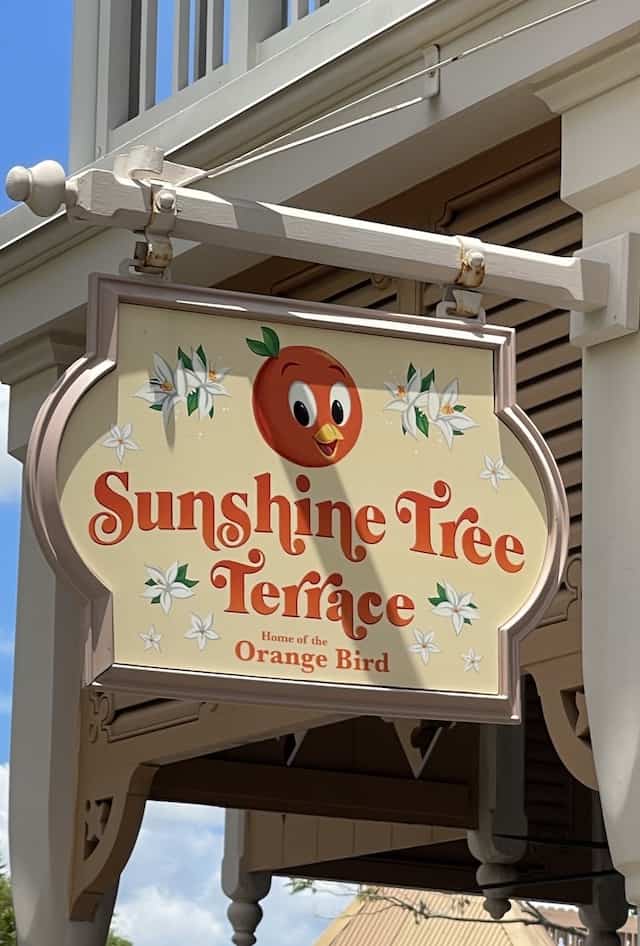 Every now and then, a Disney Parks character with no attachment to a particular film or tv series attracts a phenomenally large following. Figment in Epcot is one of those characters. His existence is limited to Disney Parks. He is an example of "if you know, you know."
Orange Bird is another character with no representation in Disney films who still manages to maintain a huge fan base. This adorable little guy is the mascot over at Sunshine Seasons. He doesn't even have a ride; he has a frozen dessert.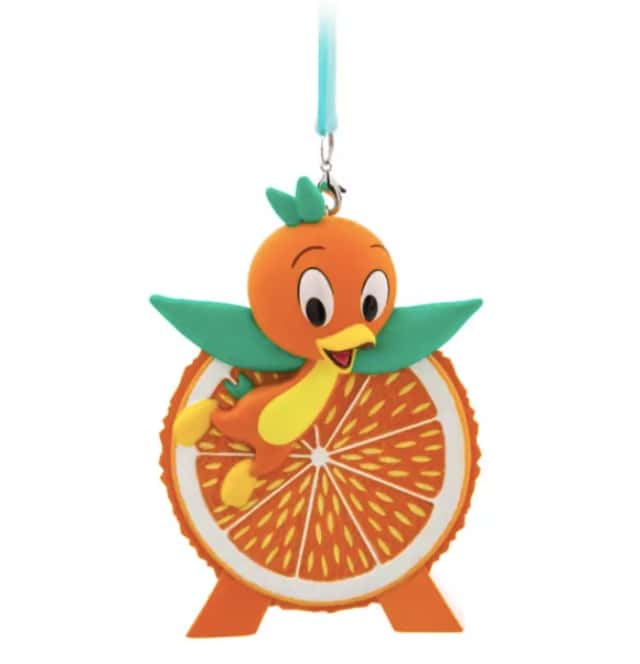 In fact, many of his fans have probably never even tasted the dessert! Yet, they will go to great lengths to wear their devotion to him on their sleeves…and handbags and t-shirts and hats and shorts and anywhere else he can be printed.
Why does he have so many devotees? I am sitting here pondering that myself as I sip tea from my "O is for Orange Bird" mug.
New Merch!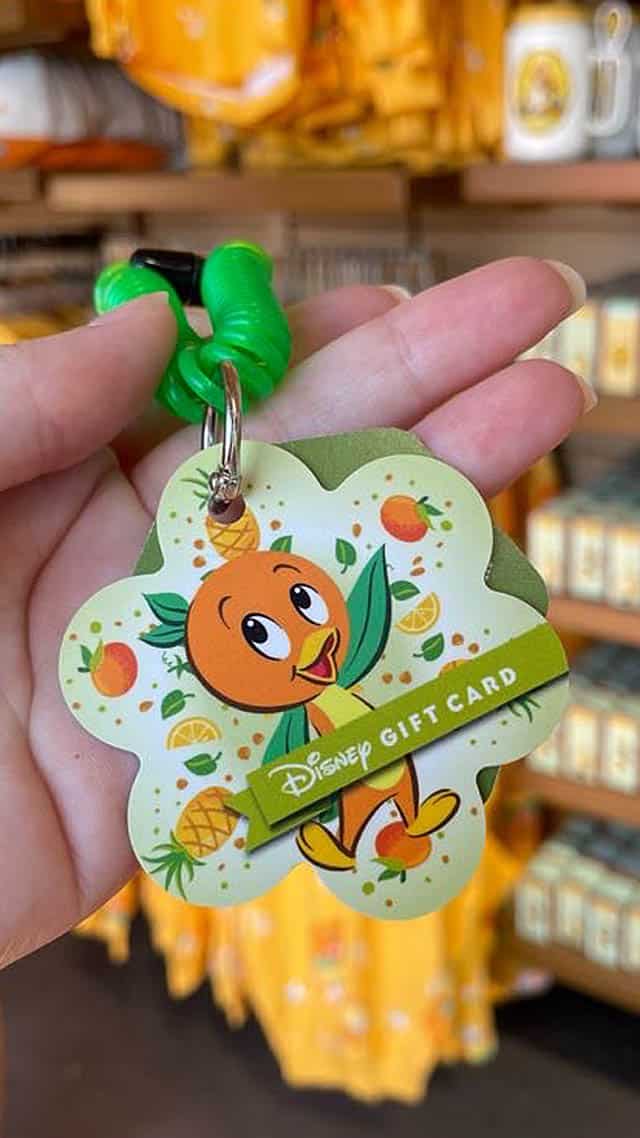 Recently, a brand new Orange Bird merch line dropped in Walt Disney World. The release coincided with the opening of Epcot International Flower and Garden Festival.
Fans can drape themselves in hats, t-shirts, shorts, and MagicBands. They can even sport new designer handbags featuring an all-over Orange Bird print.
Something is Missing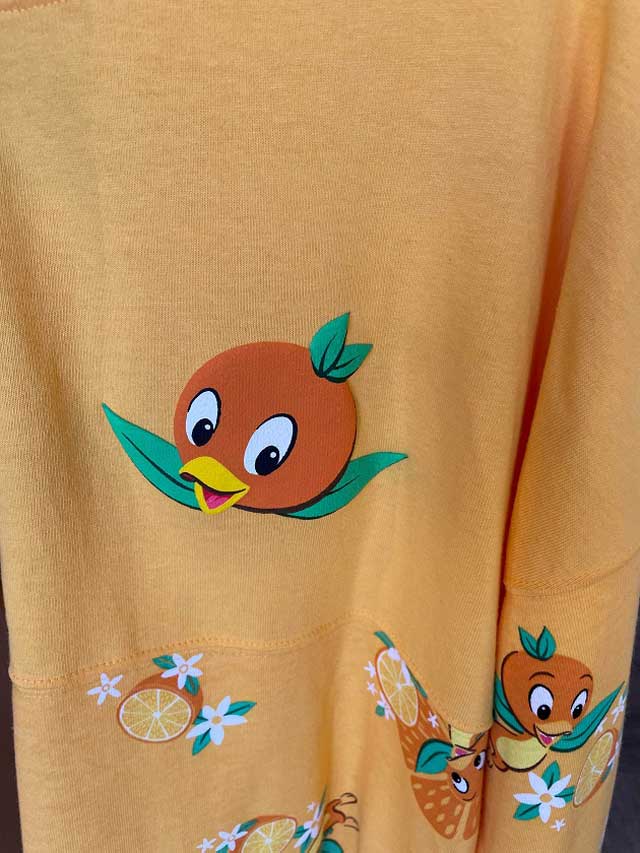 However, when I saw the new Orange Bird Spirit Jersey in person, I couldn't help but feel like something was off about it. Then it hit me!
If you take a look at the chest pocket logo, you will notice that the sweet little Orange Bird is missing his eyebrows! I never realized how big difference eyebrows can make.
But Wait, There's More!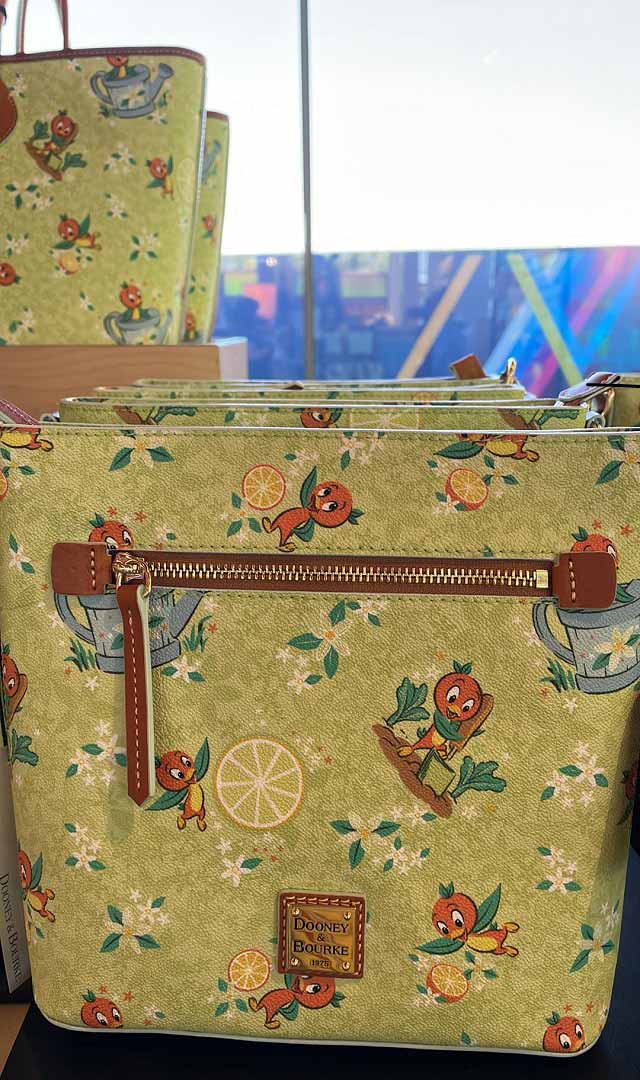 An entirely different curiosity exists on the new Orange Bird Dooney and Burke bags. If you look closely at the print, you will notice that one of the illustrations features the Orange Bird without his little yellow belly circle!
He is almost a completely Orange bird! He honestly gives me "Emperor's New Clothes" vibes without his yellow belly.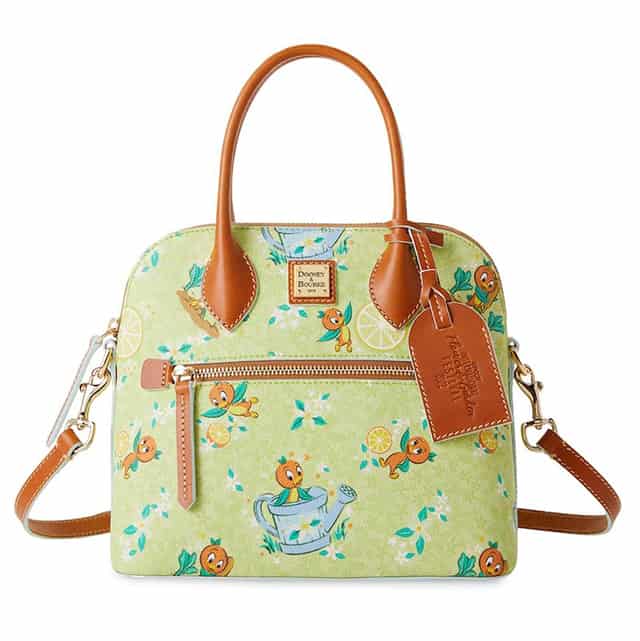 I have to think that this Dooney situation along with the Spirit Jersey eye-brow situation are both misprints and that this is not some sort of character make-over like we have seen on Walt Disney World's Toy Story characters.
Do you think these are merch misprints, or do you think they are intentional? Would you buy the spirit jersey with the Orange Bird with no eyebrows or the Dooney with the Orange Bird with no yellow belly? Let us know in the comments or join our friendly crew to continue the conversation on Facebook.