From time to time, Disney changes character costumes. Now, our favorite Toy Story characters get a new look.
Jessie's Makeover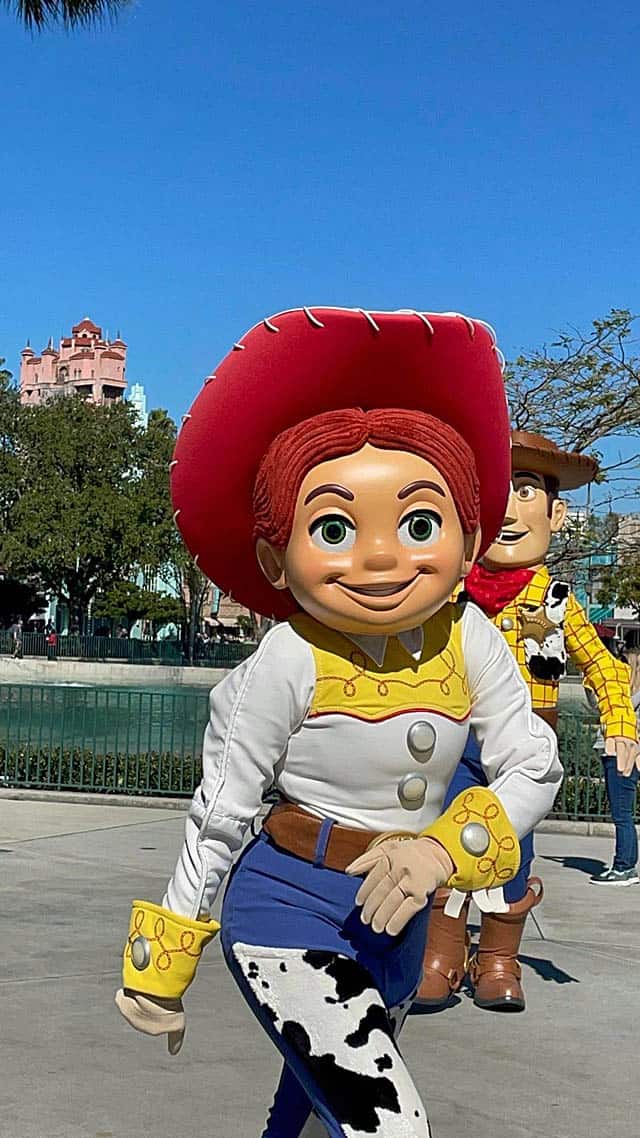 Disney created Toy Story Land and characters to be what they were intended, toys. Because of this, Jessie and Woody have a cartoonish feel. As you can see in the picture above of Jessie's former costume, she has yarn-like hair and exaggerated expressions.
Check out the picture below to see what changes have recently been made to Jessie's look.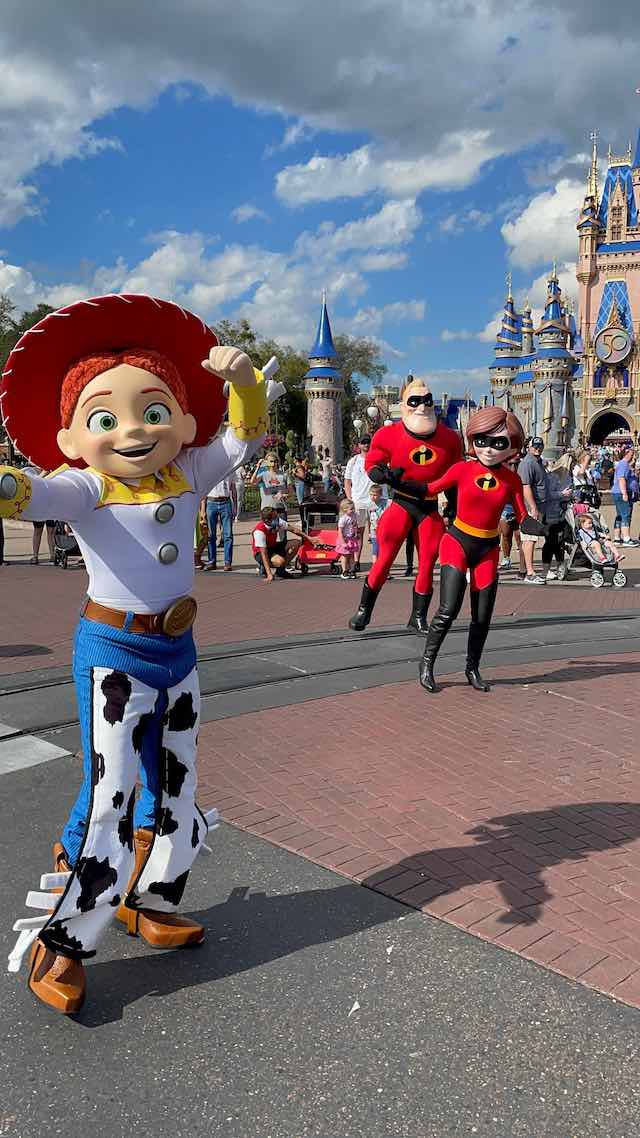 The biggest change is to Jessie's face. Her former face looked a little creepy. Now, Disney brightened up her face, giving her a look more like the actual movie. I really like her more cartoonish look.
Although there isn't a major wardrobe change, her hair looks more like realistic yarn now. What are your thoughts on Jessie's new look?
Woody's Makeover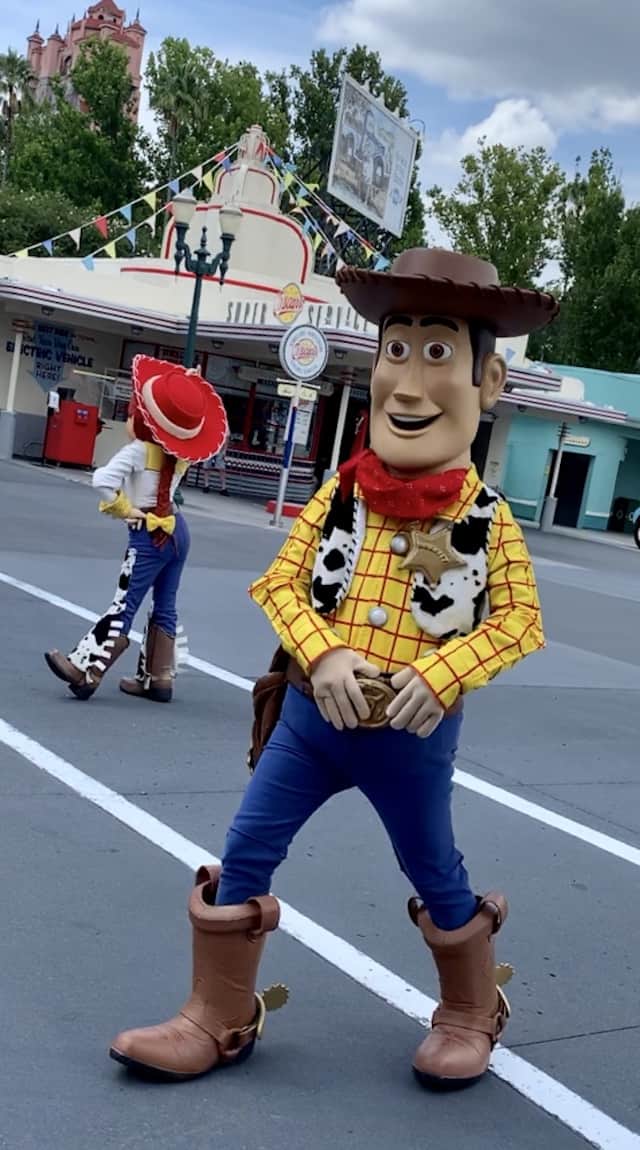 Toy Story movies were my (Susan) children's favorite growing up. We loved watching them over and over. Woody brings back such wonderful memories saying phrases like, "there's a snake in my boot." Check out his former look above from the Hollywood Studios Cavalcade.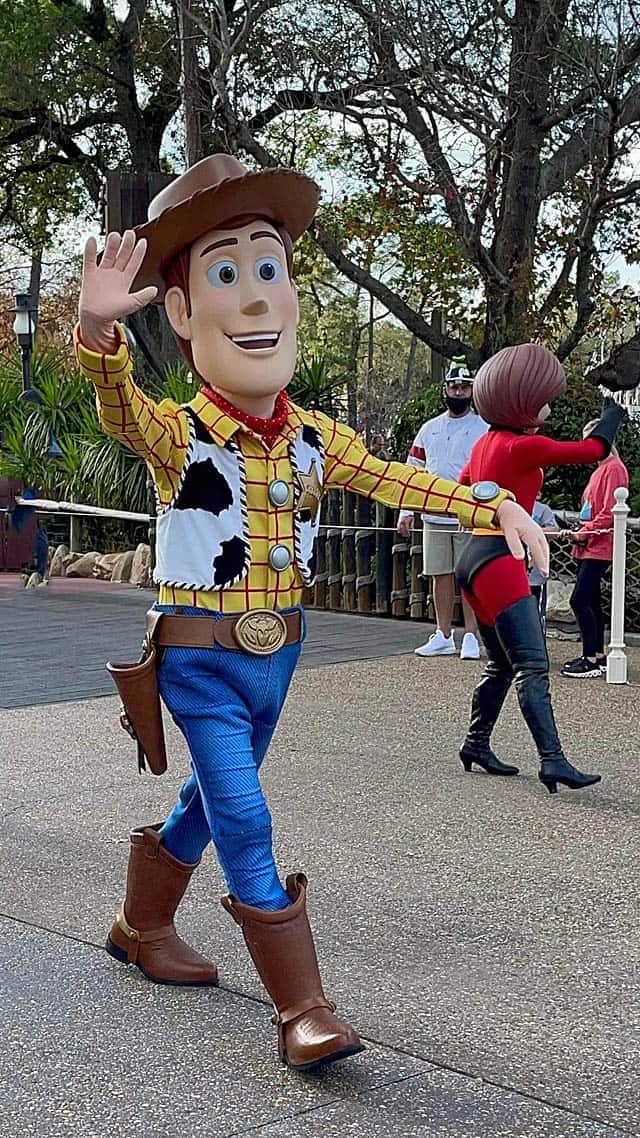 Like Jessie, Woody has received a makeover. His expression is lighter now, and he looks like he's ready for fun. Again, Woody has a more toy-like look which I prefer over the previous costume. What do you think of Woody's new look?
Buzz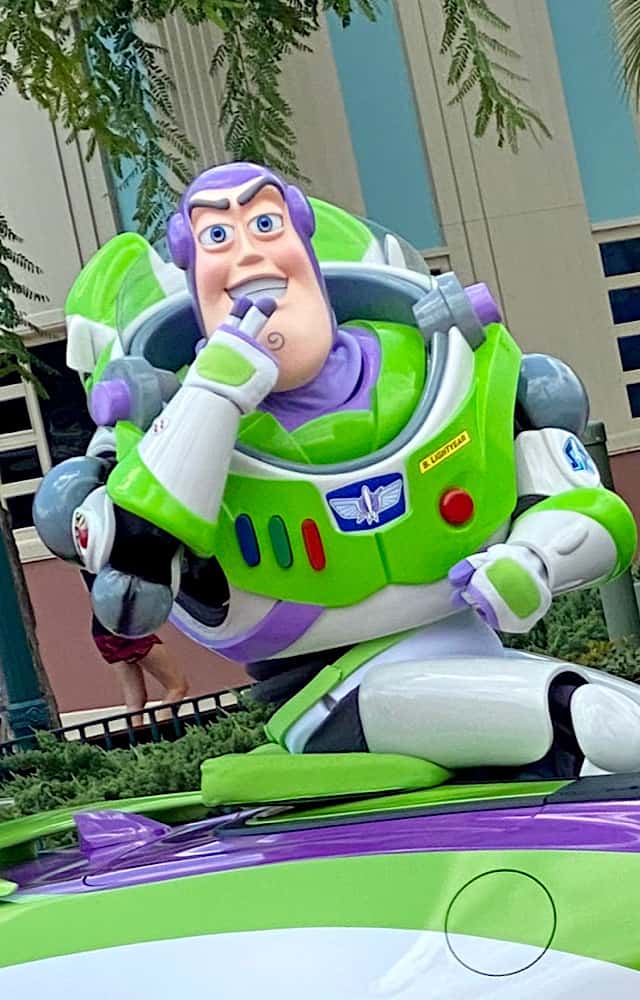 Buzz seemed the most toy-like of the bunch in his former look. I love his eyebrows and curly chin hair. However, I like his new look even better!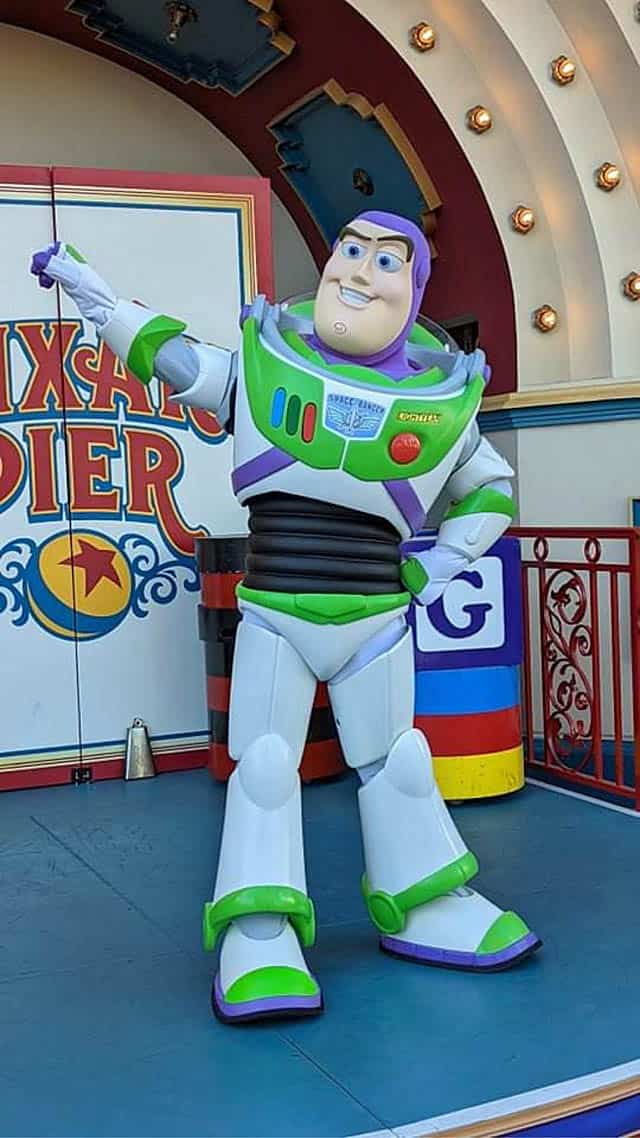 Like the other Toy Story new looks, Buzz's look and expression look more like he did in the movies. His face has been improved, and the crooked eyebrows seem more lifelike. All of the new costumes are lighter in weight too. Hopefully this will result in less accidents by Cast Members.
Where to find them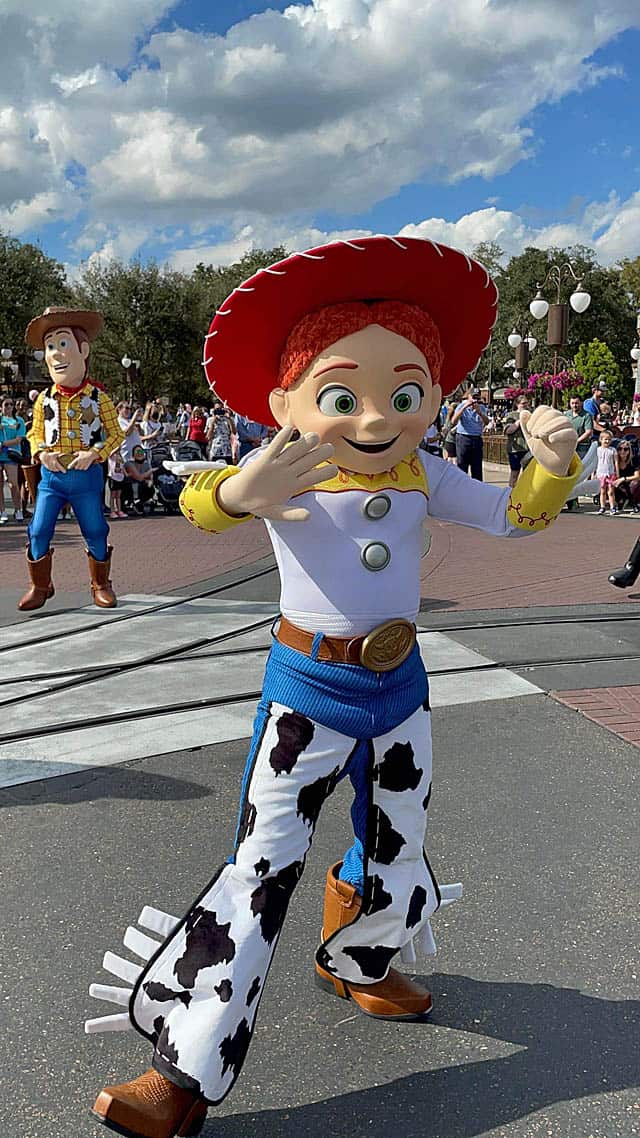 Disney is kicking off 2022 with a new Adventure Friends cavalcade! There are so many characters – making it one of the longest sets we have ever seen! The new Toy Story character looks debuted at Disney World on this cavalcade. To see pictures and a video of them all, read our recent post HERE.
Also, be sure to check out the exciting return dates for the Festival of Fantasy Parade, the Frontierland Hoedown, and Mickey's Magical Friendship Faire. On his recent trip, Kenny the Pirate spotted their new looks at Disneyland's Pixar Pier as well.
New looks for Toy Story characters can be seen at both Disney World and Disneyland.
What do you think of this newest cavalcade? Will you watch it on your next visit? Which character are you most excited about? Please share your thoughts with us on our Facebook Page.