Have you been eagerly waiting the return of the Festival of Fantasy Parade? If so, the wait's over! Check out the details and dates…
Festival of Fantasy Parade
Magic Kingdom is home to Festival a Fantasy – an enchanting tribute to the tales of Fantasyland. See your favorite characters from movies like Tangled, Peter Pan, and The Little Mermaid. We also cannot forgot that Mickey and Minnie Mouse appear in the parade as well as fan-favorite Maleficent (in dragon form). There are so many beloved characters to spot in this fun show.
The parade began in 2014, but Disney temporarily cut the show during the initial reopening phase. In in its place, Disney created cavalcades.
Full Parade Returning
The cavalcades are nice and do provide entertainment, but nothing compares to the pageantry of a full scale parade. With social distancing no longer implemented at Disney World theme parks, we knew it was only a matter of time before other entertainment returned.
Progress Toward Opening
Parades are a different beast than fireworks. It takes many more performers than firework technicians to put on a show. Disney revealed that Festival of Fantasy would indeed return in early 2022. These are basically miniature parades that run much more frequently throughout the day.
Recently, we shared more details about this wonderful parade returning HERE.
Date Revealed
We've received word that The Festival of Fantasy Parade is returning in time for most people's spring break. This fan favorite parade is returning on its 14th anniversary – March 9, 2022!
Festival of Fantasy Parade makes its return on March 9, 2022!
Not only that, but the 26-foot Maleficent dragon float is also returning!
More Entertainment Returning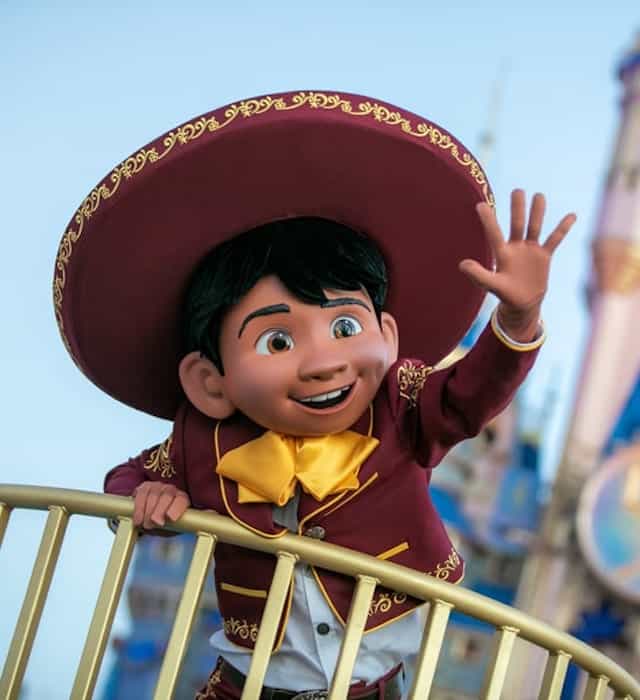 Disney is full of exciting news today! In addition to the Festival of Fantasy returning date, we just shared more exciting news! Find all out the new Disney Cavalcade debut date HERE. And we shared HERE even more wonderful entertainment returning. Last, but certainly not last, you can read HERE to discover when Disney's Friendship Faire returns.
Character Locator will have showtimes listed. The easy-to-follow touring plans will help you easily manage your day with any shows or parades you want to add in!
We are excited to see and hear the parade again soon! Are you looking forward to this parade returning? Let us know in the comments on Facebook and in our Facebook group!