With the elimination of Magical Express, what are your options for transportation to and from the airport? Read this review of Sunshine Flyer to see if you may want to use this option in the future.
Sunshine Flyer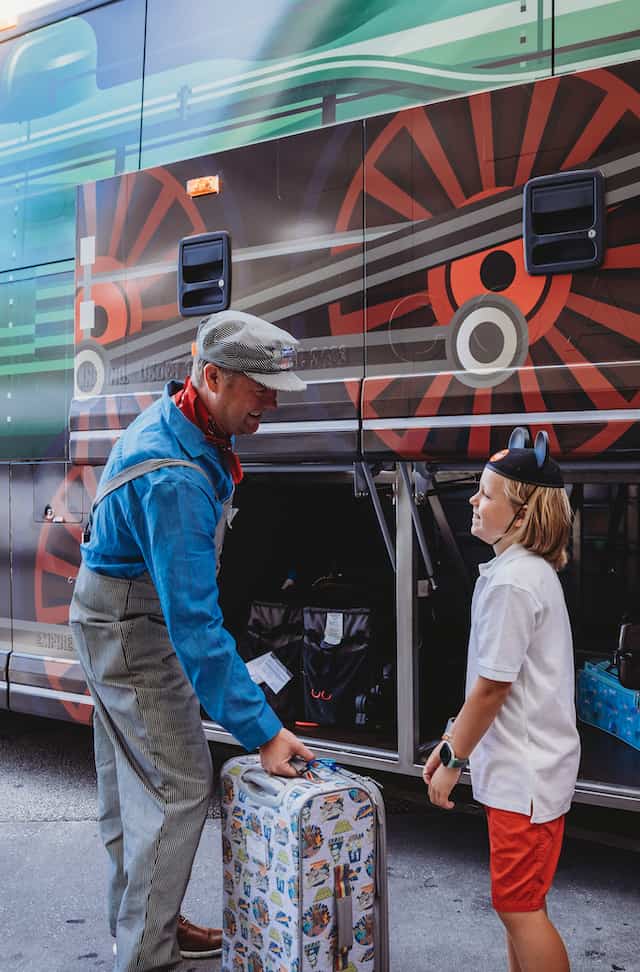 One of our readers recently used the Sunshine Flyer option for transportation to and from the airport. They were gracious enough to share their thoughts! For more information on this service and pricing details, see our post HERE.
See the full review below:
I just visited Disney World and decided to book travel in the Sunshine Flyer for our commutes to and from the airport. I figured I'd give you guys my review since it's such a new service.
First of all, I booked the service in late December as soon as I heard about the service. My confirmation number was 45. So that tells you how early I booked! My trip was scheduled for February 2 to February 7, 2022. I was literally one of the first people to ride the bus!
Arrival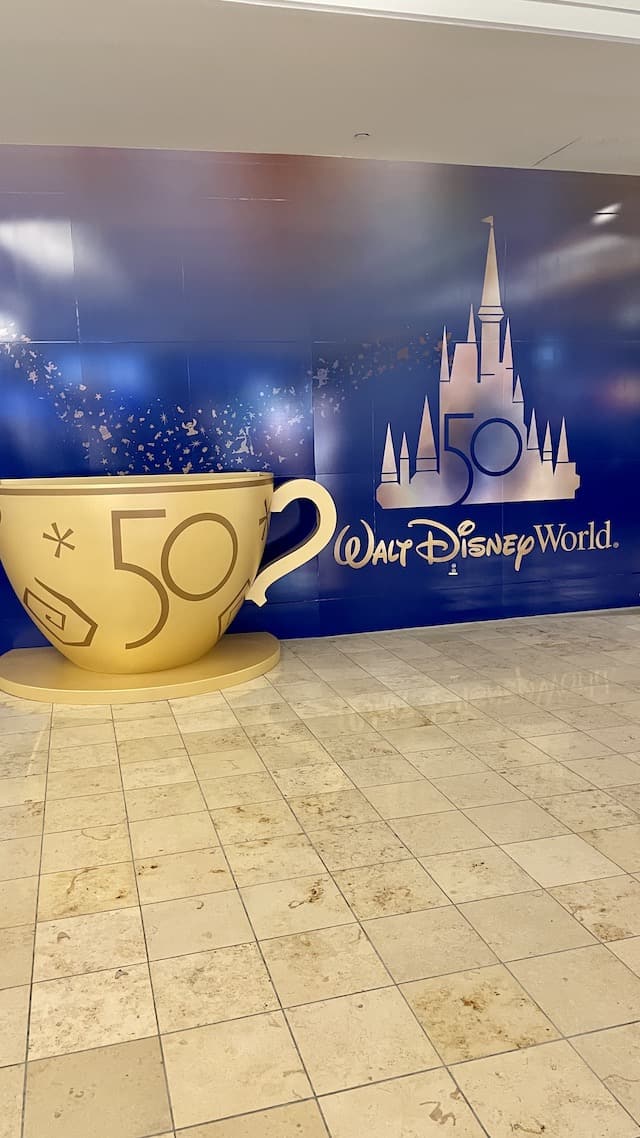 When we arrived at the airport, there were still a few signs that said "Magical Express" around the airport. Obviously the airport hasn't gotten around to changing them all. This was still helpful because I knew the new services all pick up in the same location as the Magical Express did.
I did have trouble finding the Sunshine Flyer though. It is NOT in the exact same place. Instead it is all the way at the other end of the big hall. There was zero signage to let you know where to go. So it took awhile.
Once I got there, the check in process was very archaic. Zero technology was being used, and zero boarding passes were looked at. Instead, the lady had a clipboard with all our names printed out. She marked us out with a highlighter when we got on. It felt like we were getting on school bus field trip.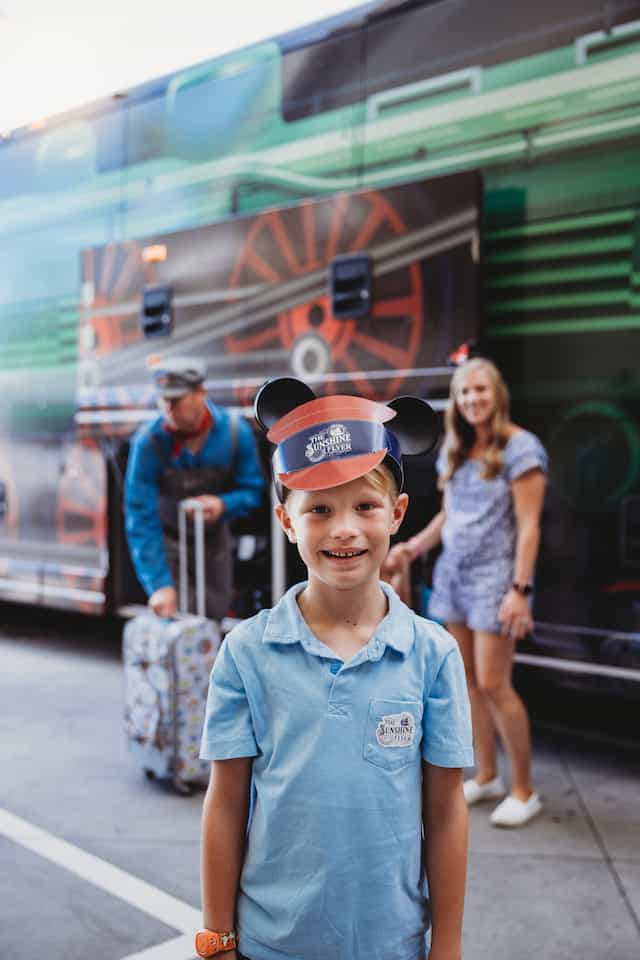 The bus itself was very nice and clean. It was well themed, and the driver was dressed up like a train engineer. There was only one other group on the whole bus. That group had some kids and they were wearing a sunshine flyer hat which had clearly been given to them by the engineer. That was nice to see. The trip to the resort was uneventful.
Departure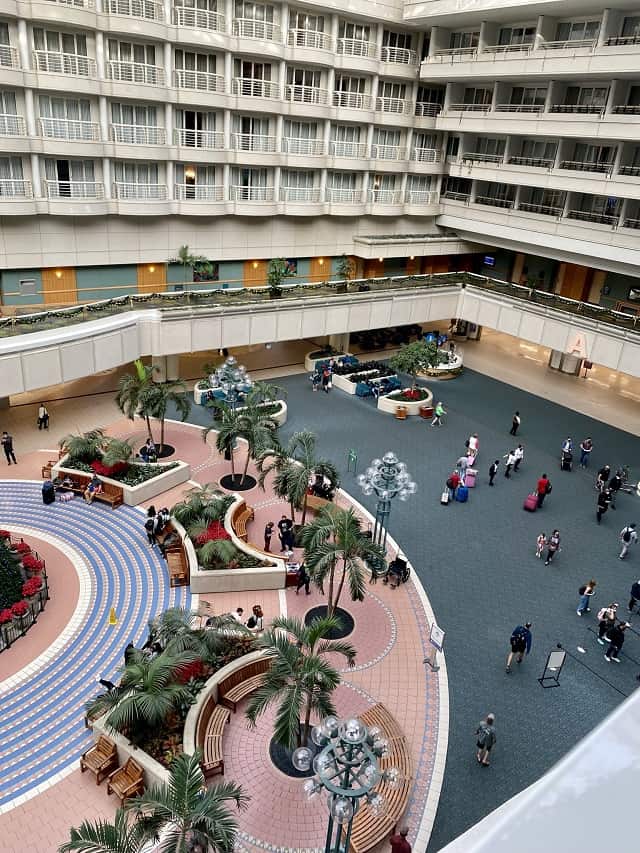 The way back was completely different. We were supposed to be notified 24 hours in advance about when exactly our bus would pick us up. We never got an email. I had to call the company mid-day while I was enjoying EPCOT, which is not ideal. When I got them on the phone, they told me that the email should arrive between 24 hours prior and 7 hours prior. I don't know if that is normal, but it is definitely different from what my confirmation emailed said.
In addition to this, they told me my bus would arrive at 12:15 pm. I said that can't be correct because my flight leaves at 12:52. He put me on hold and checked things out. After a few minutes, he apologized and said my bus would arrive between 9:00 and 9:15 am. I'm honestly not sure what would have happened if I hadn't called.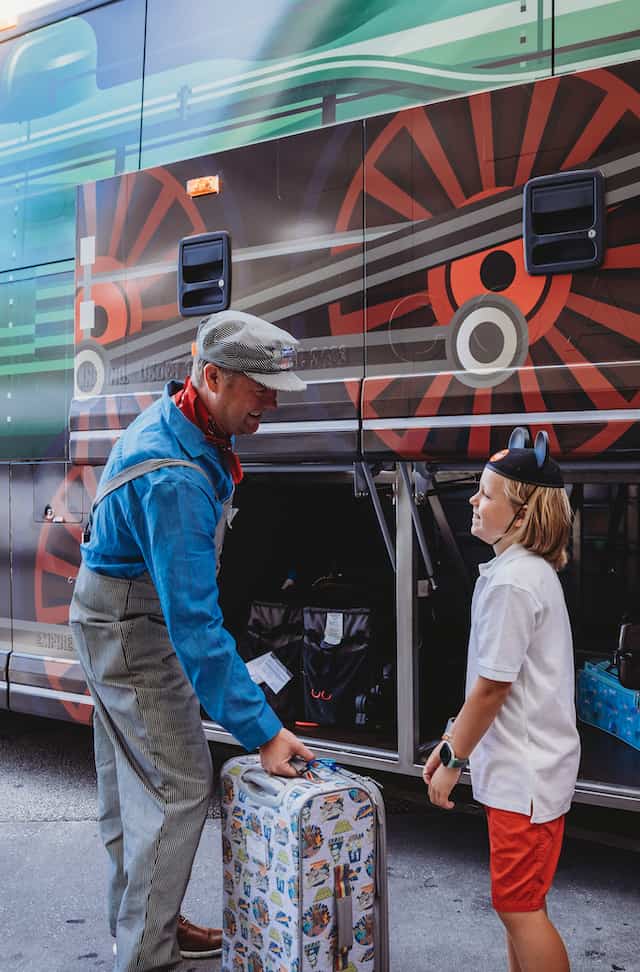 When the bus arrived at 9:15 am, it was not themed. It was just a normal bus with a massive sticker on the side that said "Sunshine Flyer." You could still read the graphic under the sticker, and it said "Empire." I'm not sure what Empire is, but it's probably the name of a bus manufacturer.
The bus itself was clearly brand new, which was nice. However the check in process here was even more clunky than the first one…if you can believe it. There was no clipboard or bus tickets. Instead, the bus driver was literally on his phone talking to someone who was confirming the riders. He asked us what our name was, and he then relayed that information to whoever he was taking with.
During the drive to the airport, the bus driver was not wearing a mask which was a bit weird to me. I didn't really mind it, but if Sunshine Flyer is going to require us to wear masks, it should be required for the drivers to wear one as well.
Final Thoughts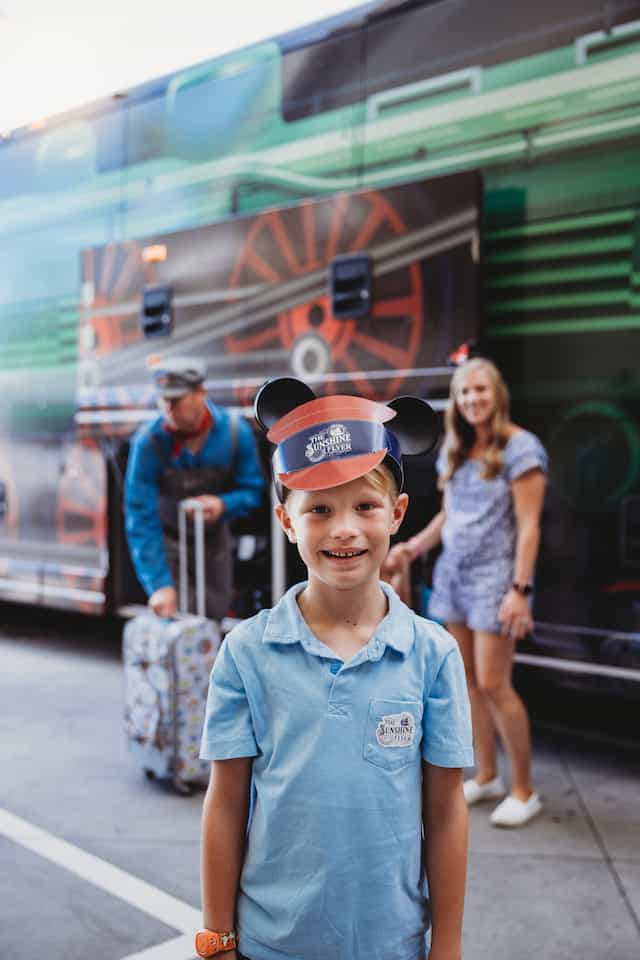 Clearly they have a lot of kinks to work out. I hope they get it together. Right now this is a hard "would not recommend" rating for me.
Have you taken a trip on the Sunshine Flyer yet? What are your thoughts on it? Please share your experiences with us in the comments below and on Facebook.