Do you enjoy flying into the Orlando International Airport to start your magical Walt Disney World vacation? You will want to check out the newest transportation option that is truly an experience that both the young the young at heart will be so excited for.
Farewell to Magical Express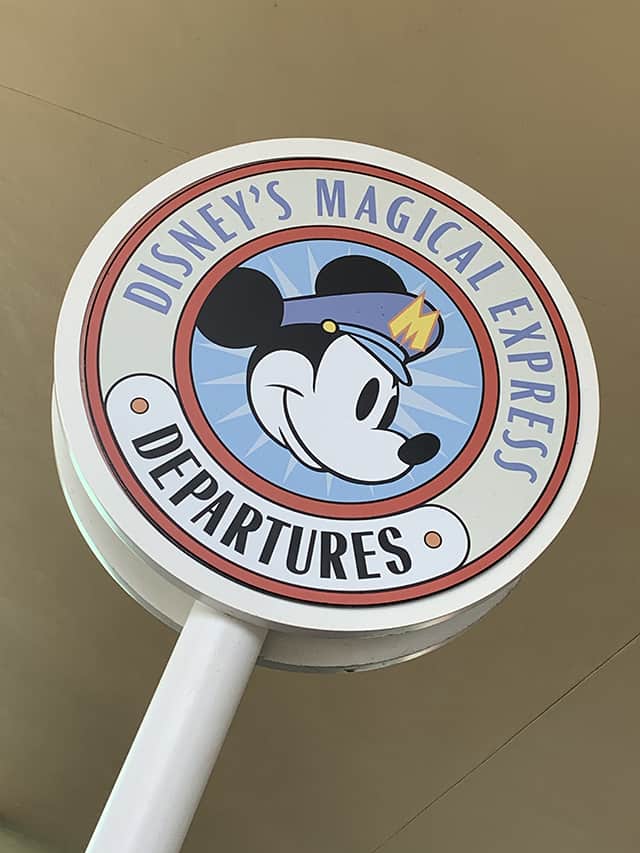 We were absolutely shocked that Disney planned to end Disney's Magical Express for Disney Hotel Guests in 2022. The Magical Express is a complimentary airport shuttle service from Orlando International Airport to Walt Disney World. Read all about this announcement HERE.
My family always felt as though our vacation officially started as soon as we stepped aboard the Magical Express. Many Disney Guests have wondered what transportation options may be available from and to the Orlando Aiport.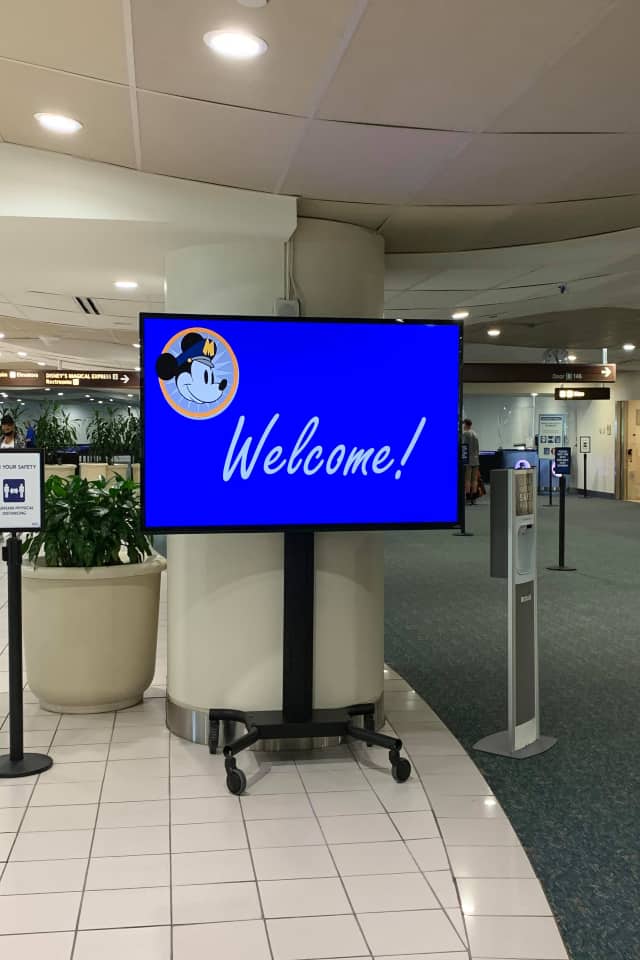 In preparation for the end of this FREE service, Guests have transportation options. Of course there are Uber and Lyft options from the airport. Guests may also choose from a few transportation options with MEARS Connect. Check out the pricing and options HERE.
But all of these options lack the magic of the Magical Express. The cleverly themed buses and the entertainment playing aboard allowed many Guests to feel as though their vacation began before even entering the Walt Disney World Resort property.
We now have a new transportation option that we think even Walt Disney would be excited about.
Sunshine Flyer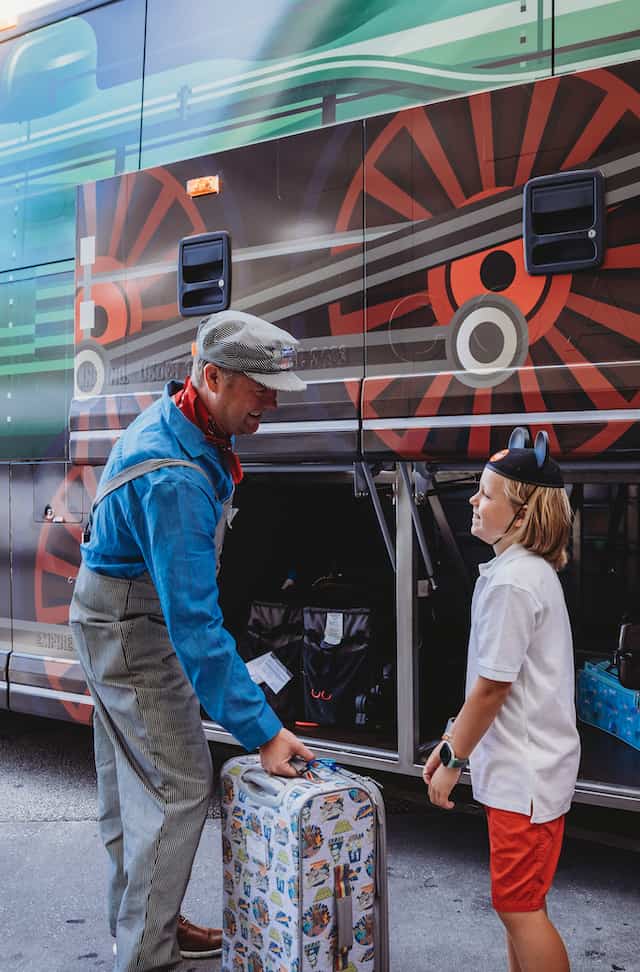 Transportation Management Services has officially launched a new transportation option that will offer a fun themed experience prior to arriving at Walt Disney World. Walt Disney loved trains and we think that even he may enjoy this fun transportation option.
The Sunshine Flyer the following:
The buses are designed on the exterior to look like old-fashioned locomotives or passenger cars. No two buses will look exactly alike.
Their Staff will be dressed as 1920's rail conductors and engineers
The buses will have entertainment throughout the trip
Technology driven approach to keep your trip under 60 minutes
Staff will help with bags at the airport and when arriving at your Resort
Fun souvenirs for the children to wear as they enjoy a blast back in time for 1920's train travel
At this time service will include Walt Disney World Resorts, and in 2022 they will begin adding select Walt Disney World Partner Hotels.
Ready to Climb Aboard?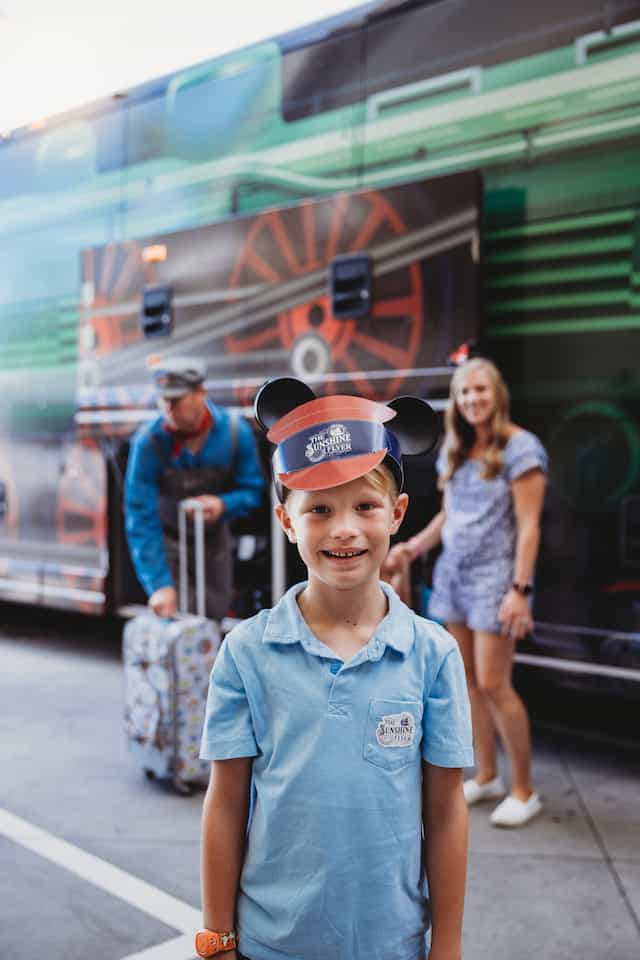 Transportation services will begin with the Sunshine Flyer on February 1, 2022. Guests are welcome to purchase pre-sale tickets starting today, December 20, 2021.
In honor of Walt Disney World's 50th Anniversary and the long partnership between the Walt Disney Company and Make-A-Wish, for the first 50 days 50% of all ticket sales will be donated to Make-A-Wish Central & Northern Florida.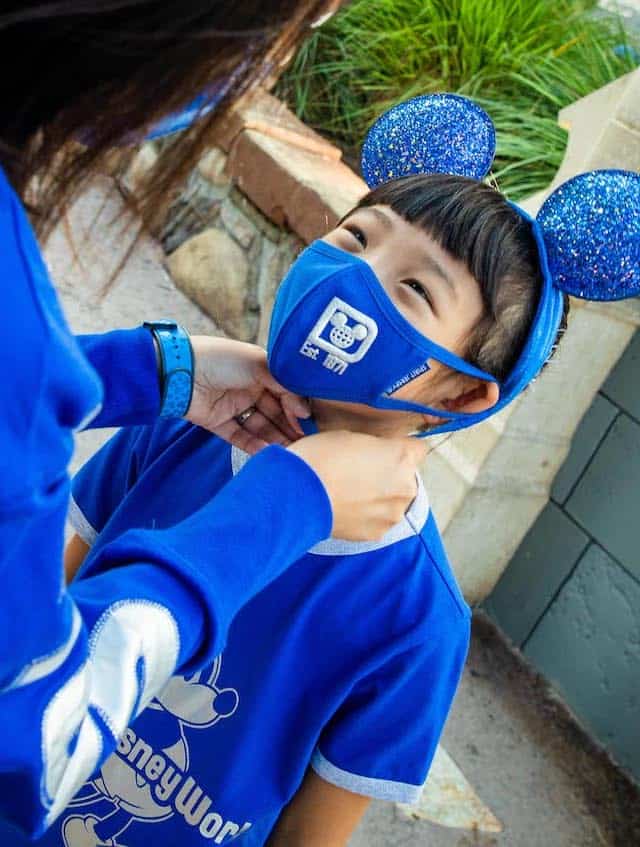 Sunshine Flyer will also offer complimentary transportation for all Make-A-Wish children and their families who are visiting Walt Disney World for their Disney wishes.
This sounds like so much fun, but what does it cost? One way tickets are $17 for adults and $12.50 for children (3-8 years). Children under 2 are FREE. You may also choose a Round-Trip for $34 for adults and $25 for children (3-8 years).
One way tickets are $17 for adults and $12.50 for children (3-8 years) and Round-Trip tickets will cost for $34 for adults and $25 for children (3-8 years).
This seems like such a fun way to start your Walt Disney World trip now that Magical Express will be ending.
What do you think of this transportation option? Do you like this better than taking a Lyft or an Uber? Will you be trying this out for your next trip to Orlando? Share your thoughts with us on our Facebook Page.