Sometimes those Genie+ return times can disappear as fast as a Rise of the Resistance virtual queue (when that was a thing, of course)! Here is a helpful tip for getting the Genie+ return times you want.
Genie+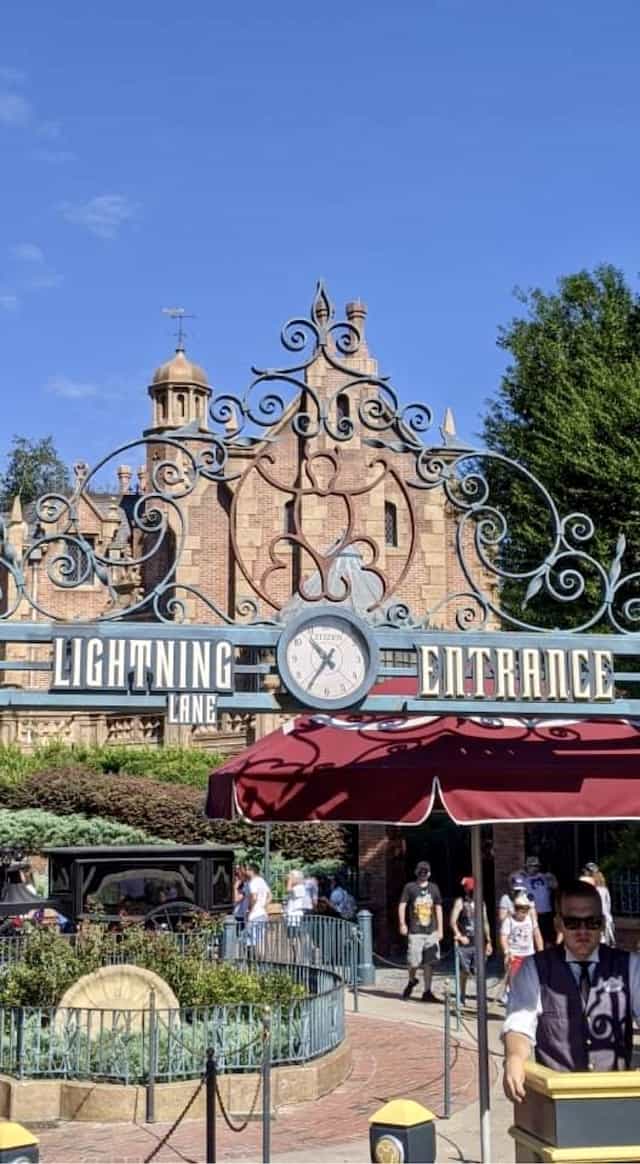 Are you tired of hearing about Genie+ yet? We are still learning so much about this new paid skip-the-line option at Disney World. Our writing team has been doing our absolute best to keep you updated and informed so your planning endeavors go smoothly (or as smoothly as possible with such a complicated system).
We do have a helpful guide for anyone trying to learn about Genie, Genie+, and Individual Lightning Lane Selections (called ILLS for short). Be sure to check it out and get all your questions answered!
Tip Board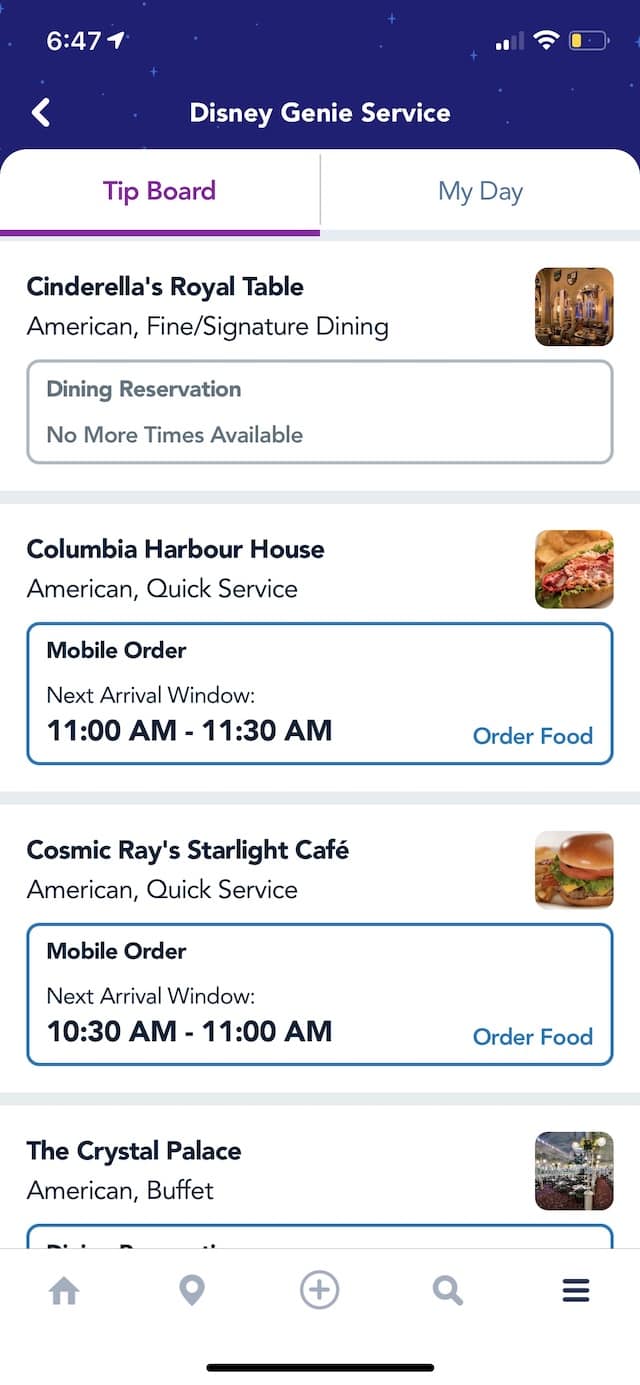 Disney has introduced a tip board to help you plan your day. Here you can find showtimes, dining times, and estimated wait times for every aspect of your Disney day!
You can even order food, make dining reservations, check into restaurants, and request to join a virtual queue. Read more about the tip board HERE.
This tip board does come in handy because once you make your wishlist selections, the tip board will pull them all up and show you the current wait time and if a Genie+ Lightning Lane is available (and when). However, if you have a lot of wishes on your tip board, it will increase the amount of time scrolling to find those attractions.
Here is where our handy tip comes in!
If you choose a few attractions that you KNOW you want a Lightning Lane return time for, it will rank them at the top. Take Kenny's screenshots for example. He has Astro Orbiter, Big Thunder Mountain, and Haunted Mansion at the top of his tip board because he chose those attractions (pictured above).
Well, Astro Orbiter is not high on his priority list and is not even part of the full list of attractions part of Genie+ so it doesn't do much to select it for your tip board.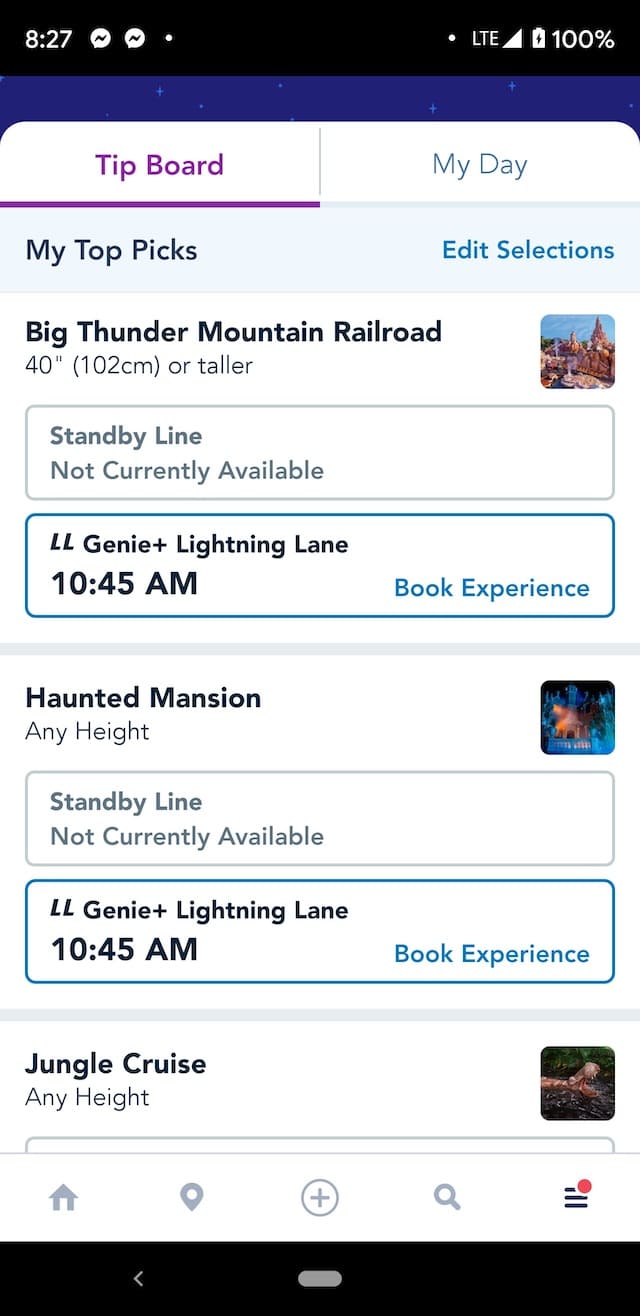 By knocking that attraction off, look what popped up at the top of the screen: Big Thunder Mountain Railroad and Haunted Mansion! Those are two rides that would be an excellent choice for Lightning Lane selections. He is easily able to see when the next return times are and eliminates the unnecessary scrolling.
Those precious seconds scrolling could actually stop you from getting a good return time on an attraction you really want to ride. It may disappear within seconds. So be sure to plan out which attractions you want to put on your tip board!
By selecting only attractions you know you want to use Lightning Lane for, it will eliminate unnecessary scrolling and may increase your chances of getting a desirable return time.
We hope this helps you! Join the conversation in the comments below and on Facebook.