Today is the day our wishes are granted! Well, maybe. Disney Genie is live, and we're having a look at the Tip Board for tips on planning your best Disney day!
Disney Genie Tip Board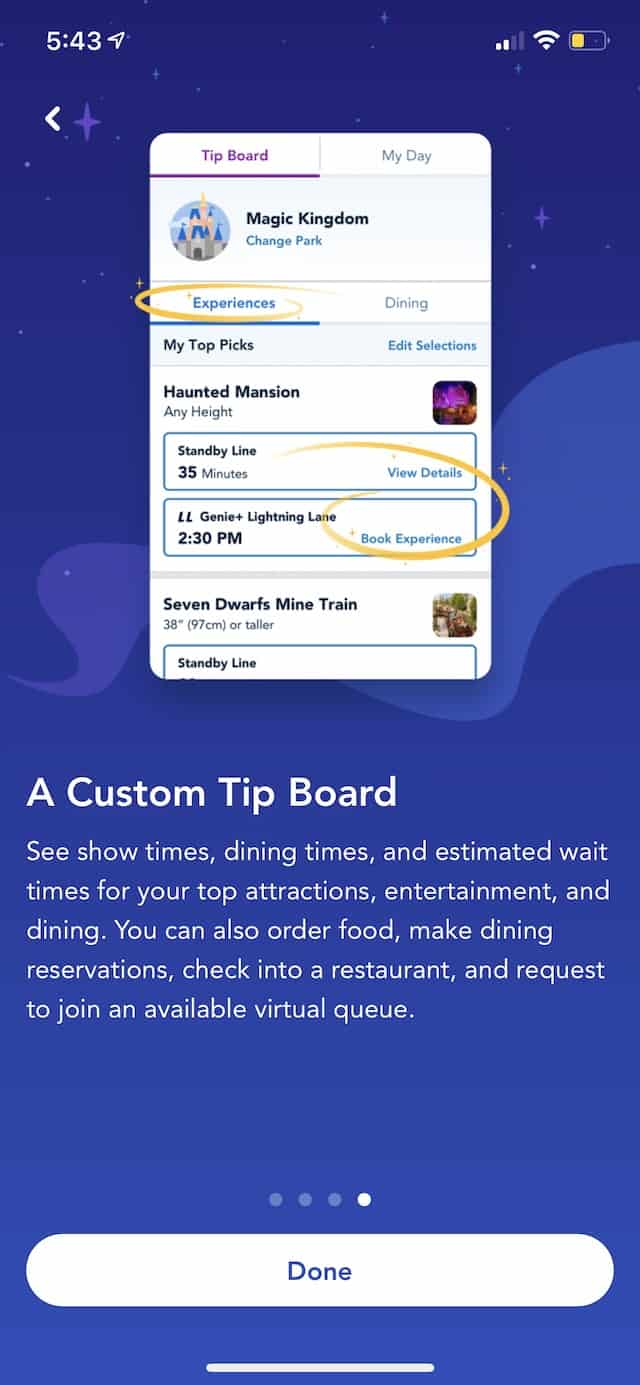 Disney Genie's Tip Board is full of information on how to have your best day ever! Here you can find showtimes, dining times, and estimated wait times for every aspect of your Disney day!
You can even order food, make dining reservations, check into restaurants, and request to join a virtual queue.
Disney Genie Tip Board experiences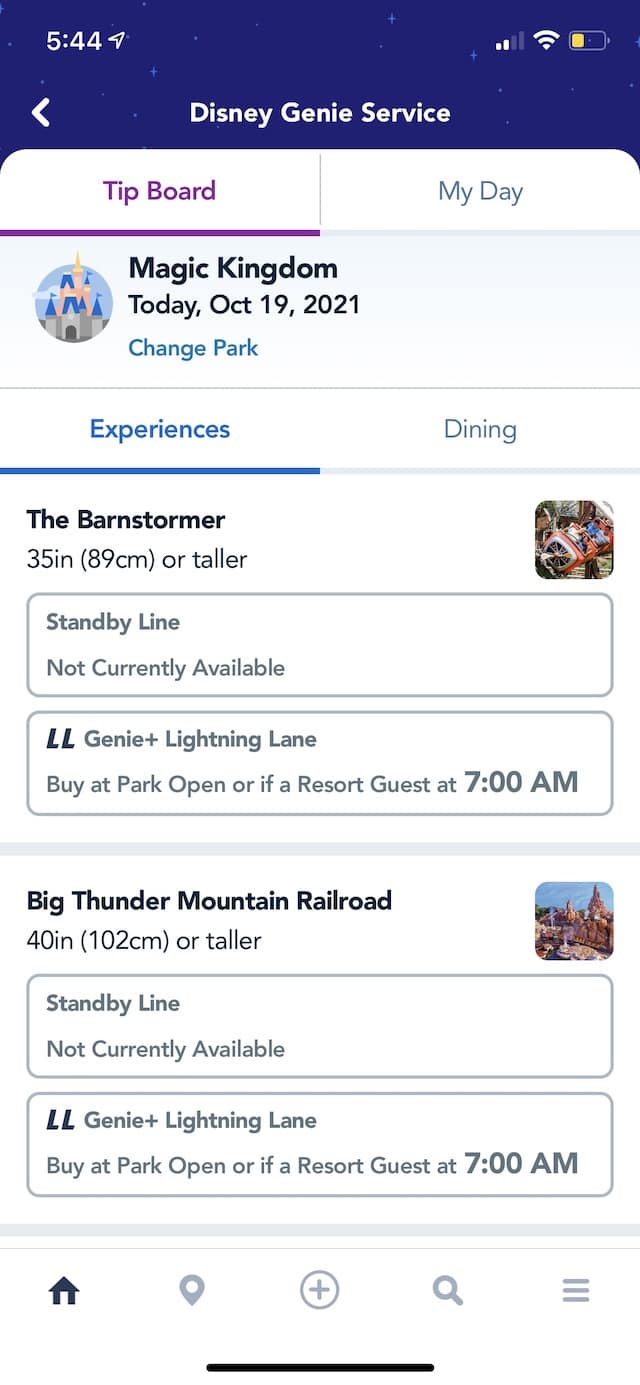 The experiences tab under the Tip Board lists all of the experiences you may have during your trip to any Disney Theme Park.
Just click on the tab, and you'll find the estimated standby wait for the experience. If you're using Genie+, you'll be able to choose a Genie+ Lightning Lane time either at 7:00 for Resort Guests or Park open for everyone else.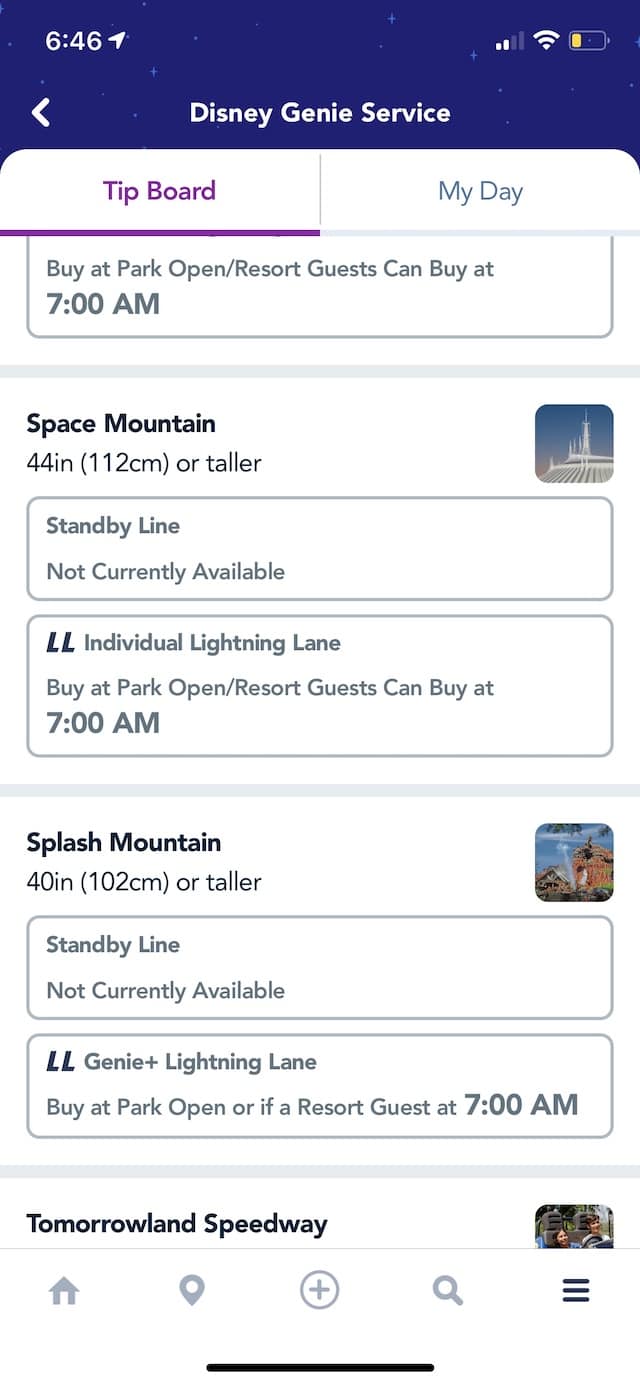 If you're hoping to experience an attraction that offers an upcharged "Individual Lightning Lane," (ILL) you can choose that as well. You can make your selection for that at 7:00 for Resort Guests and Park open for everyone else.
Disney Genie Tip Board Dining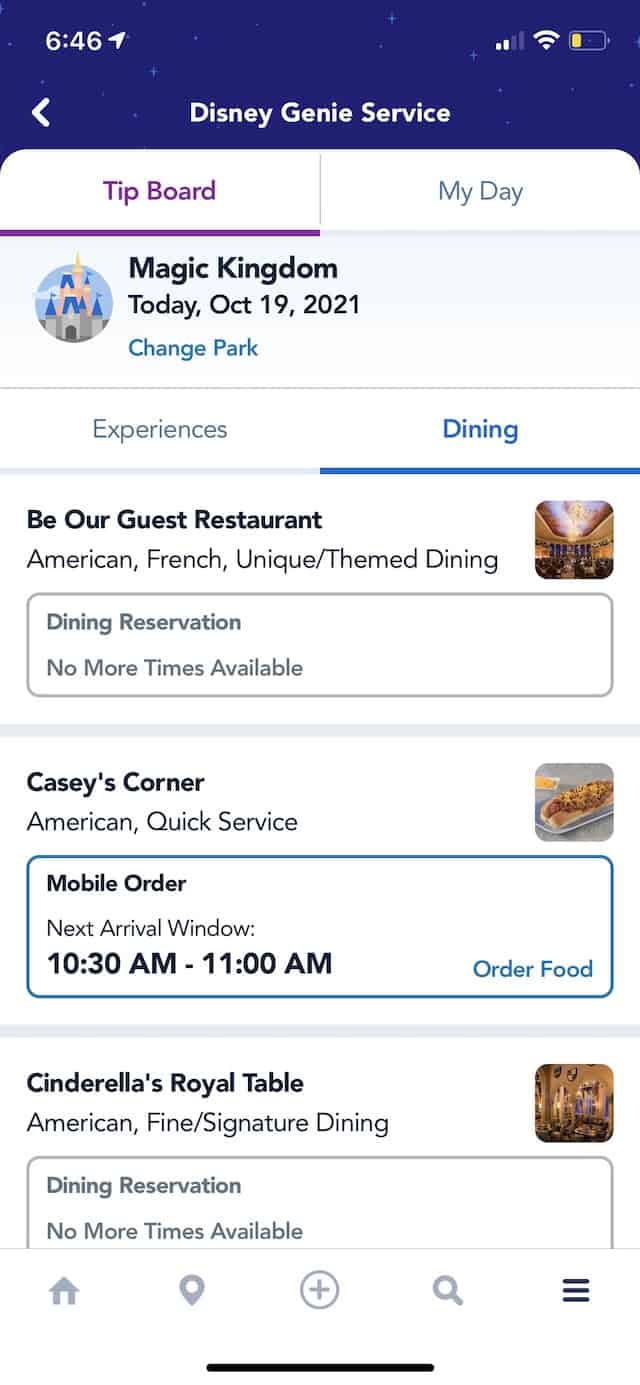 The dining tab offers a list of available Table Service and Quick Service restaurants at your Park of choice.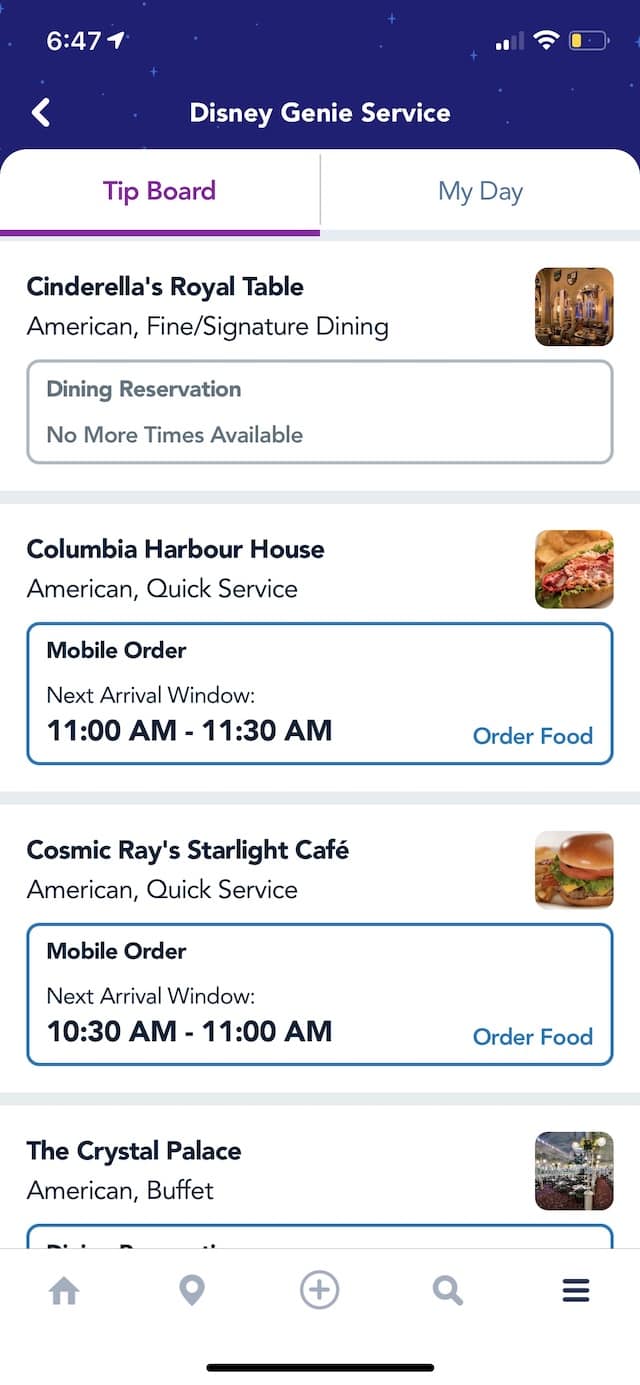 If the restaurant offers Mobile order, it will share the first pick up time available for you to pick up your meal.
If a Table Service restaurant has available reservations, you'll see that in Tip Board as well!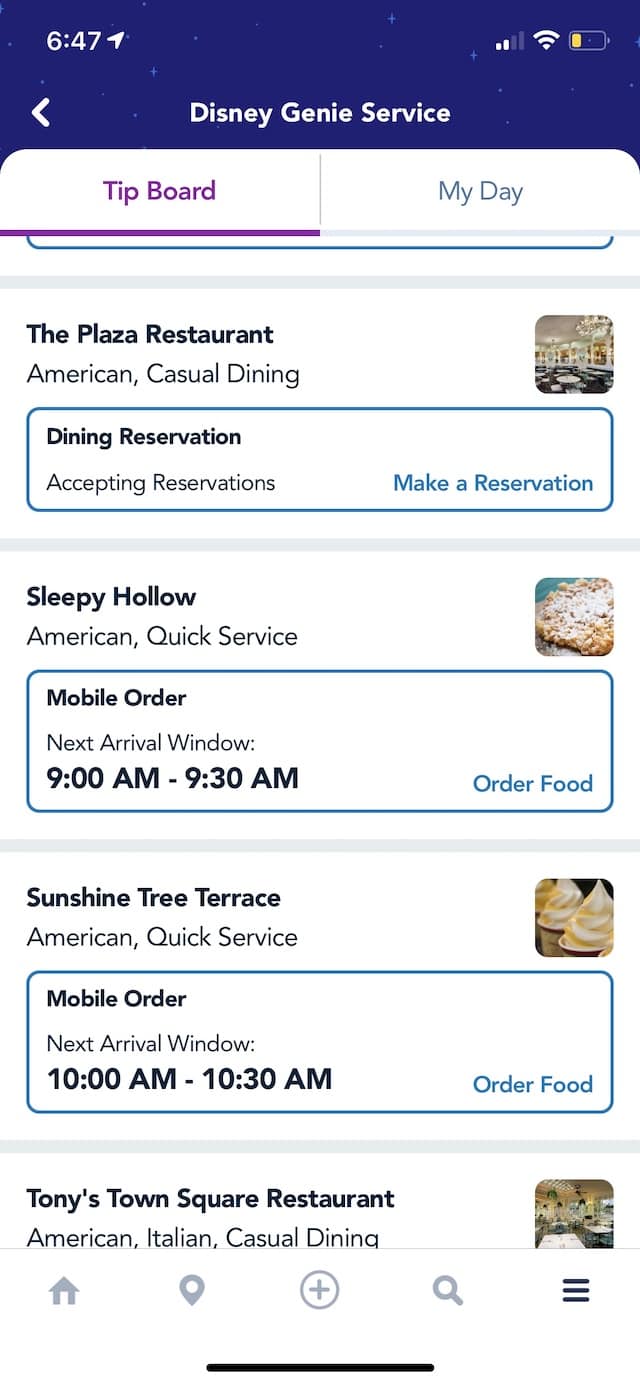 The tip board literally lists everything you need, so planning your day out is right at your fingertips!
Will you be using Disney Genie's Tip Board to help you plan your day in Walt Disney World? Let us know in the comments below or on Facebook.