Refurbishment may be a dreaded word for Disney Guests, but sometimes it is needed. See which areas we think need a big overhaul in each of the Walt Disney World Parks and let us know if you agree.
But Walt Disney World is Magical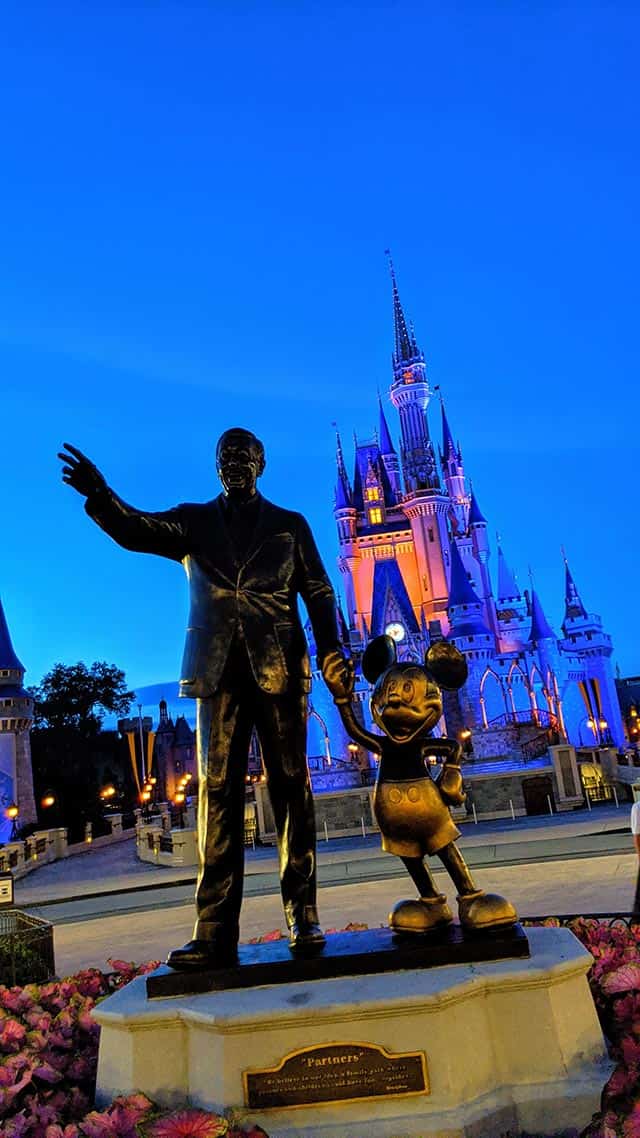 I (Donna) will admit that I cringe whenever an announcement comes of an upcoming refurbishment. Part of me wants Walt Disney World to remain the same. It is truly the "Most Magical Place on Earth."
That being said, Walt Disney did not believe that he achieved perfection when Disneyland was created. He shared, "Disneyland will never be completed. It will continue to grow as long as there is imagination left in the world."
Walt Disney World and Disneyland are so special to each of us. However, over time some areas need a bit of a change. Do you agree with my list of areas that could receive a change in each Park of Walt Disney World?
Disney's Animal Kingdom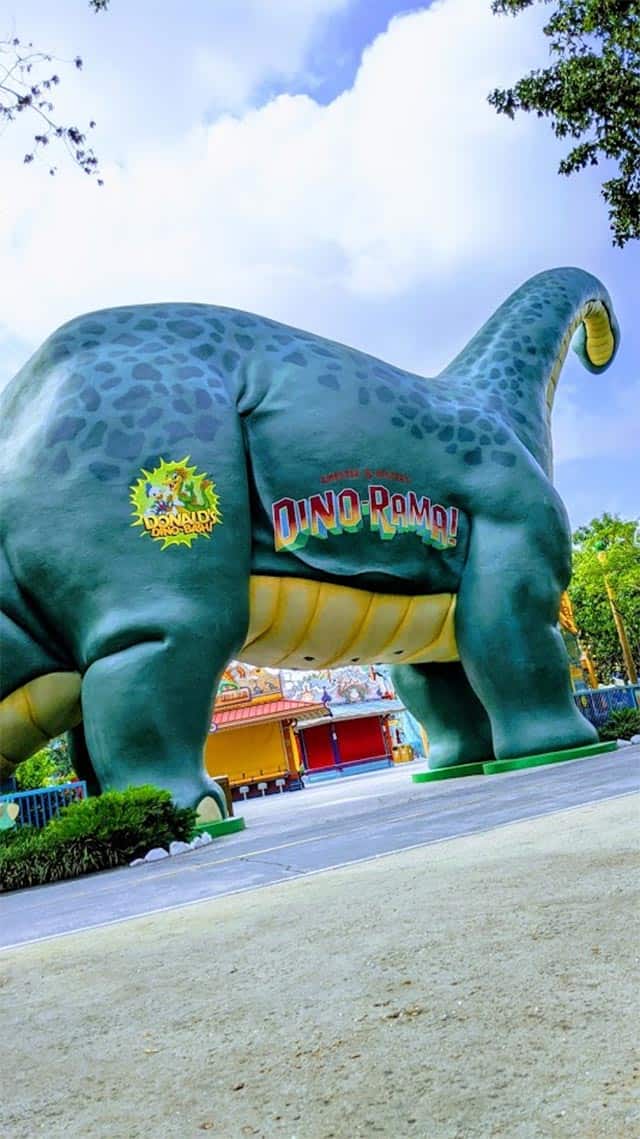 I think that this may be the most obvious Park to start in. Disney's Animal Kingdom is my second favorite park. I absolutely love the Land of Pandora and the clever theming as you travel through Africa and Asia. Then when you head into Dinoland U.S.A., you may wonder if you are in the same Park.
In my opinion this land was much more enjoyable when Character meet and greets were held with Scrooge McDuck, Launchpad, Daisy Duck, Donald Duck, and Chip 'n Dale. This was such a fun spot to enjoy meeting such fun characters.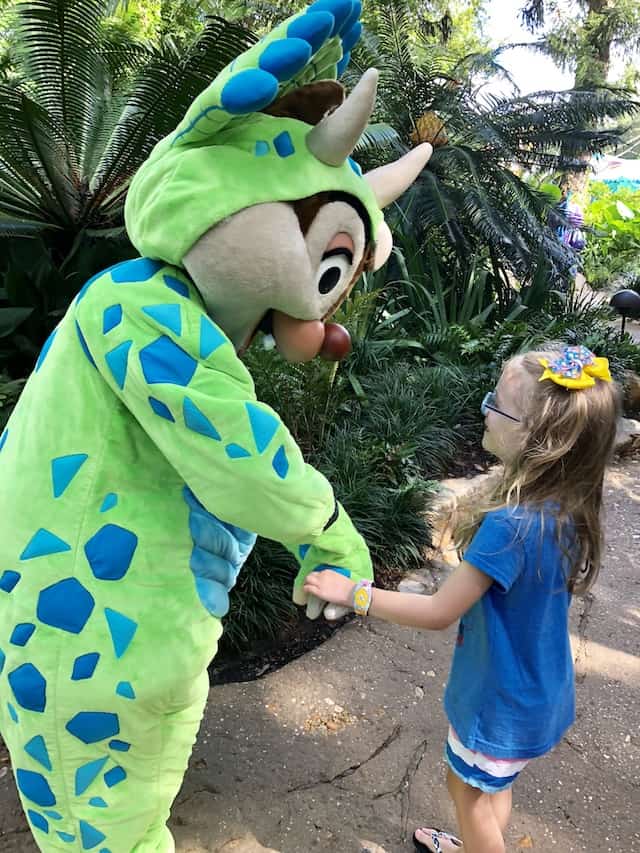 Character sightings have not returned to this area yet. It feels as though Dinoland U.S.A is at risk of going extinct. Previously they had 3 attractions TriceraTop Spin, Primeval Whirl, and Dinosaur. Primeval Whirl is completely gone, however.
That leads to the two remaining attractions. My kids say it best that TriceraTop Spin is like a carnival-style Dumbo attraction. Dinosaur is a fun attraction to some, but my two oldest have begged to never ride it again. During our most recent visit they were captured us hiding in the back seat for our attraction photo.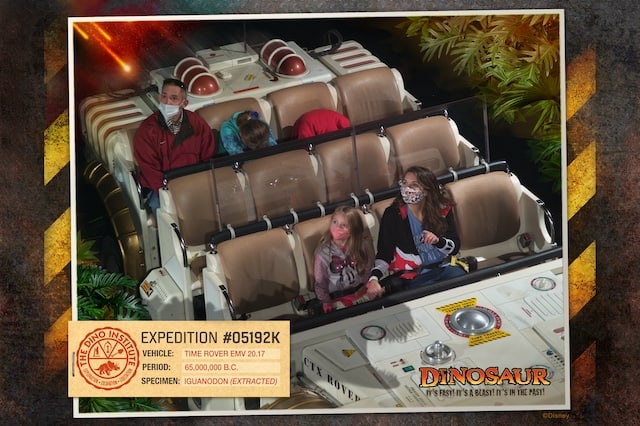 There are a few carnival type games and The Boneyard playground located in this space along with locations for the Wilderness Explorer program. Overall this area does not seem as though it goes with the theming of the entire Park. It would be interesting if this area was rethemed to another continent to allow Guests to enjoy additional animal encounters.
Disney's Hollywood Studios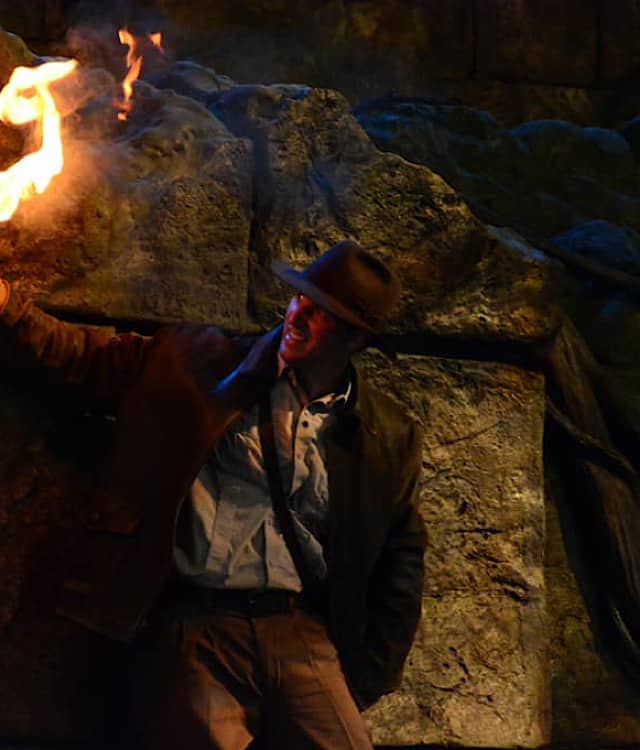 Now hold on before you judge too much, but I am proposing that the Indiana Jones Stunt Spectacular could undergo a welcome change. I first visited Walt Disney World in 1991. At that time what is now Disney's Hollywood Studios was then know as MGM.
MGM first opened in 1989 with the Indiana Jones Stunt Spectacular Show welcoming Guests that same year. This show was closed in 2000 for a small refurbishment of the sets and to allow for the new FastPass system, but since it opened in 1989, the show has largely remained unchanged.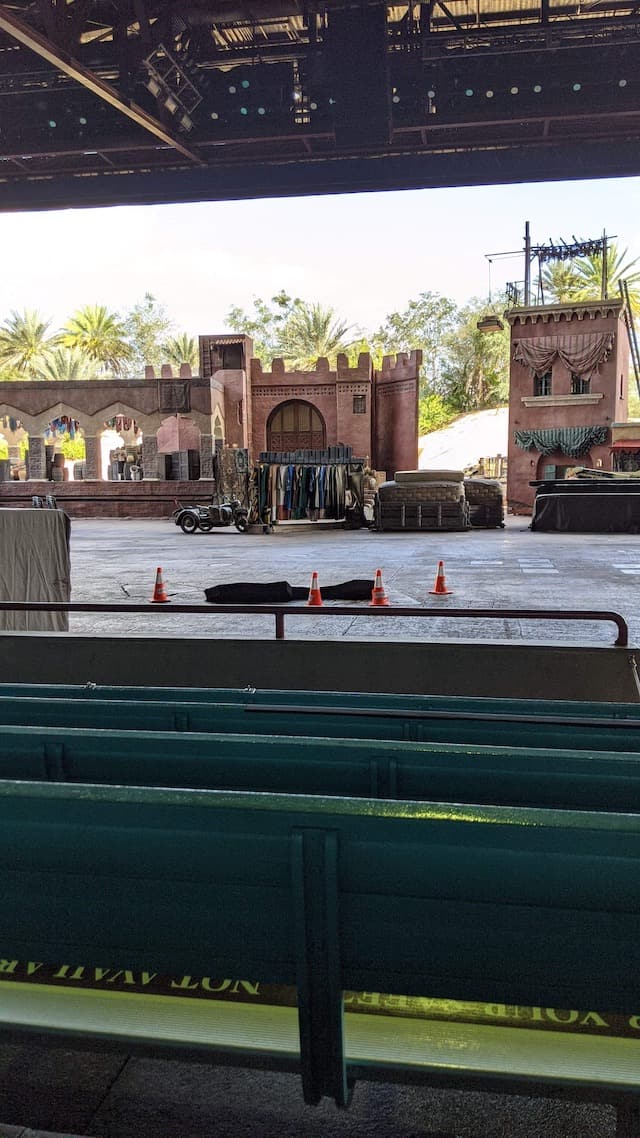 I first watched this show in 1991 and then enjoyed it with my family in 2020 prior to the Park closure. Over all of that time, I could still tell you what events would happen next.
Since Indiana Jones Stunt Spectacular first opened in 1989, the show has largely remained unchanged.
Some shows are so nostalgic that I do not mind the familiarity of the storyline, but this show seemed to need a change. There are a few changes implemented now that the show has reopened. I think I may be in the minority for this one as we were packed in the theatre along with hundreds of fellow Disney Guests.
EPCOT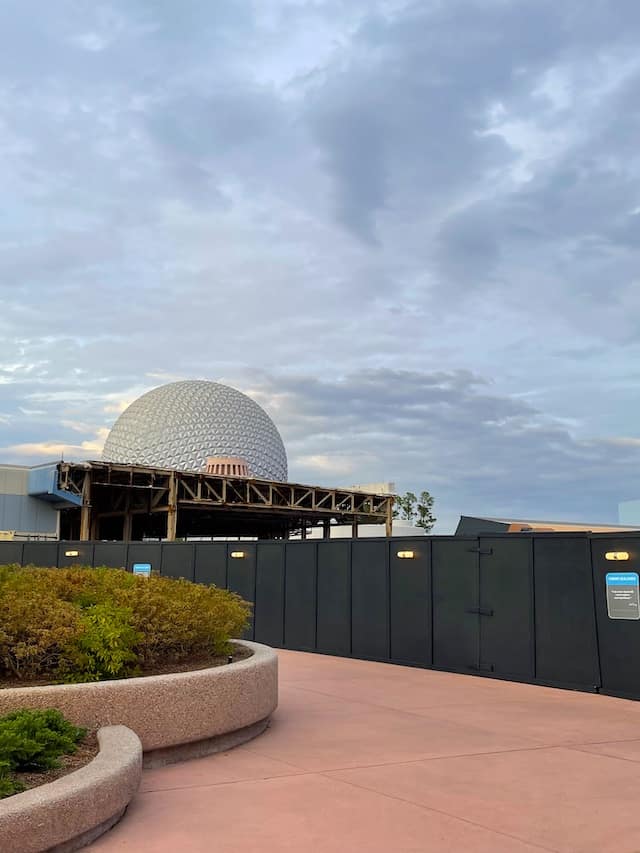 EPCOT is in the middle of a large refurbishment. As you look across this Park you see so much construction. I am not the biggest fan of EPCOT, and the large amount of construction does not create a magical experience to this Park.
Work is currently taking place to create the Guardians of the Galaxy: Cosmic Rewind to the former Universe of Energy Building. In my opinion, this will be a great change to this Park.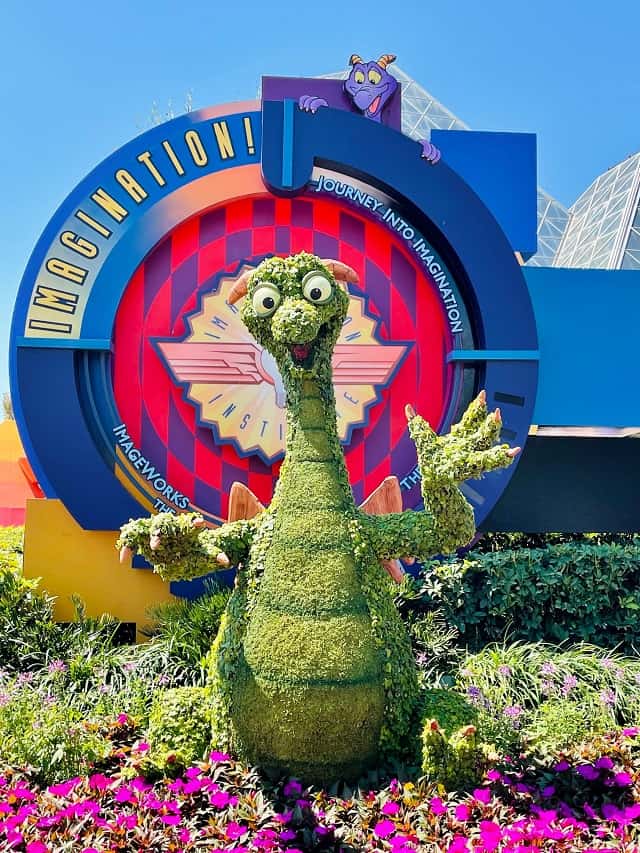 So what else could be changed to EPCOT? I think we all know what little spark could use a bit of a change. That's right, open your mind to "Imagination." My youngest daughter absolutely loves Figment and the Journey into Imagination with Figment attraction. I do love Figment and the heart behind this attraction, but a large retheming could be done to his attraction.
The creative animatronics that we have experienced in so many other attractions such as with the Na'vi River Journey, Seven Dwarfs Mine Train, and even Frozen Ever After allow us to see what Imagineers can create.
I think is is time for Figment to receive a bit more Imagineering.
Magic Kingdom
Magic Kingdom is my favorite Park at Walt Disney World, but there is one land that my family does not spend a great deal of time in, and that is Tomorrowland. I will say that I do love the TTC PeopleMover and Space Mountain. There is also a large construction project to add Tron to Tomorrowland. This will be an awesome addition to this land because the remaining parts of Tomorrowland leave quite a bit to be desired.
Stitch's Great Escape is never our favorite show to visit.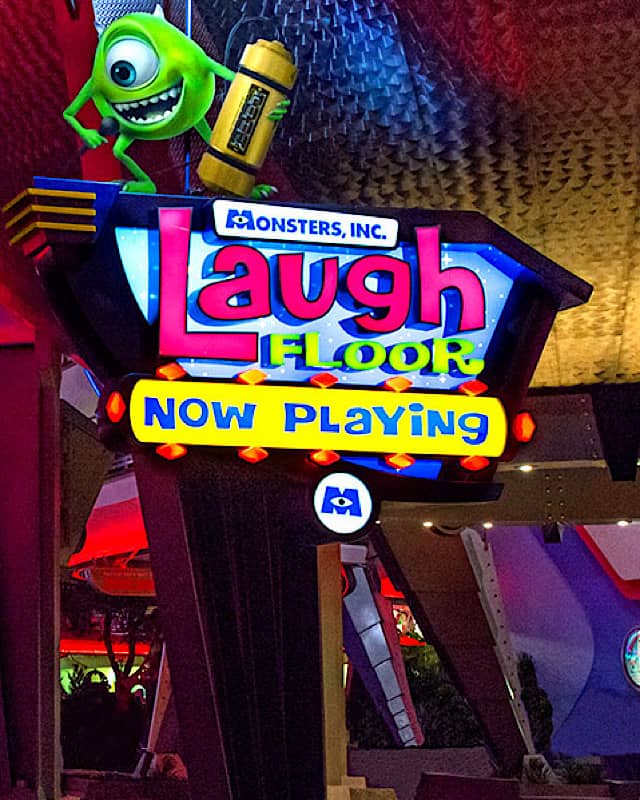 Astro Orbiter is a great view of the Park, but the wait for this attraction is always quite lengthy. Some Guests do enjoy visiting the Buzz Lightyear Space Ranger Spin. In my opinion, I enjoy the Toy Story Mania attraction at Disney's Hollywood Studios quite a bit more. I think the Buzz Lightyear attraction could use a bit of retheming.
There are so many fun ways to incorporate more magic into Tomorrowland at the Magic Kingdom, but the current state of Tomorrowland is not quite magical in my opinion.
What do you think of this list of possible refurbishments? What would you like to change? Share your thoughts with us on our Facebook Page.