Tron construction continues to chug along with the opening set for sometime next year. Disney has hit a major milestone, and you will be sure to notice the next time you are at Magic Kingdom.
A new Tomorrowland attraction
Tron Lightcycle Power Run roller coaster was first introduced to guests at Shanghai Disneyland Resorts. In this thrilling attraction, riders hop aboard motorcycle style ride vehicles as they speed through the dark ride. It is all the more thrilling because it is one of the fastest indoor coasters in the history of Disney's parks.
The attraction is based on Disney's 1982 film TRON. The movie has the distinction of being the first film to combine live-action sequences with computer-generated and animated elements.
Check out this ride and learn from Disney:
Originally announced in 2017, we were all hoping to ride TRON before the 50th anniversary of Magic Kingdom later this year. We reported back in October that the attraction likely wouldn't open until the spring or summer of 2022 instead. You can read more about the delay HERE.
Construction Update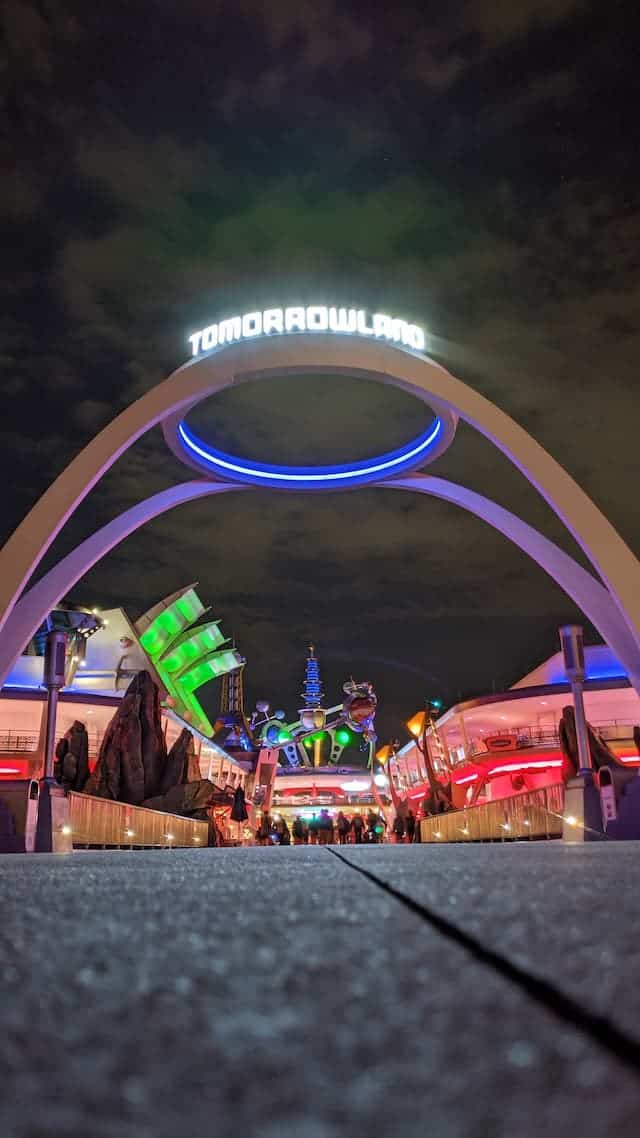 The majority of the outdoor work has been completed. Just a few months ago we shared the canopies were put in place and all that remained outside was paint and finishing touch ups. You can read our latest updated HERE.
This past weekend I visited Magic Kingdom and took some photos of what the ride looks like from PeopleMover and other Tomorrowland spots.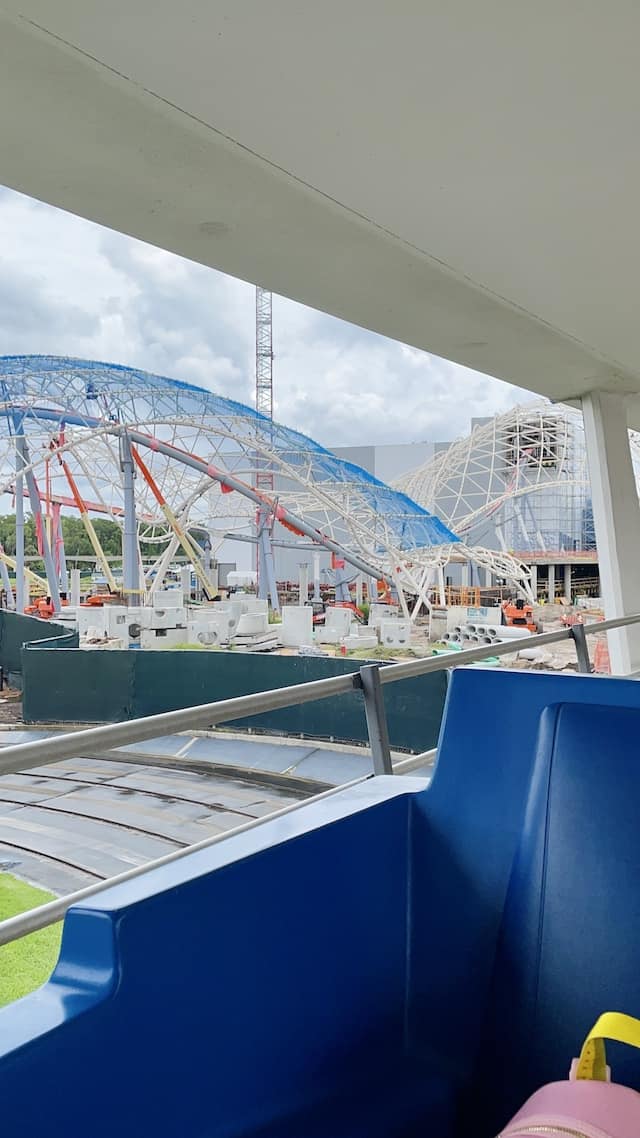 One major eyesore that can be seen from just about anywhere in the Magic Kingdom is the massive crane. We have had to look at it for the past several months as Disney works on Tron.
Thanks to our friends at Streaming the Magic, we now know that the crane is removed and hauled away! Check out the photo from them:
We are getting closer to exterior completion, but we will not know what interior progress looks like until Disney decides to share with us.
Are you excited for Tron? Are you happy the crane is gone now? Let us know in the comments below or on Facebook.