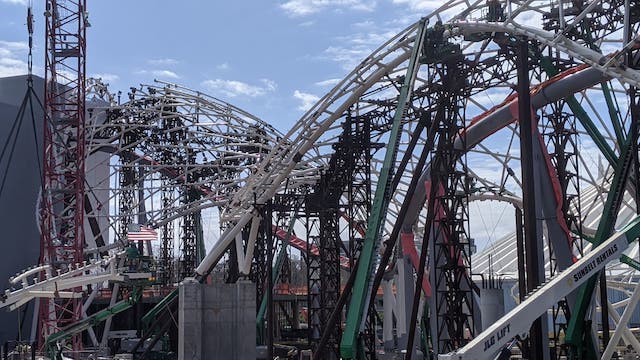 Check out these photos of TRON construction happening in Magic Kingdom! What does this progress indicate for the ride and the reopening of PeopleMover?
TRON
TRON Lightcycle Power Run roller coaster was first introduced to guests at Shanghai Disneyland Resorts. In this thrilling attraction, riders hop aboard motorcycle style ride vehicles as they speed through the dark ride. It is all the more thrilling because it is one of the fastest indoor coasters in the history of Disney's parks.
The attraction is based on Disney's 1982 film TRON. The movie has the distinction of being the first film to combine live-action sequences with computer-generated and animated elements.
Check out this ride and learn from Disney:
Originally announced in 2017, we were all hoping to ride TRON before the 50th anniversary of Magic Kingdom later this year. We reported back in October that the attraction likely wouldn't open until the spring or summer of 2022 instead. You can read more about the delay HERE.
Construction Update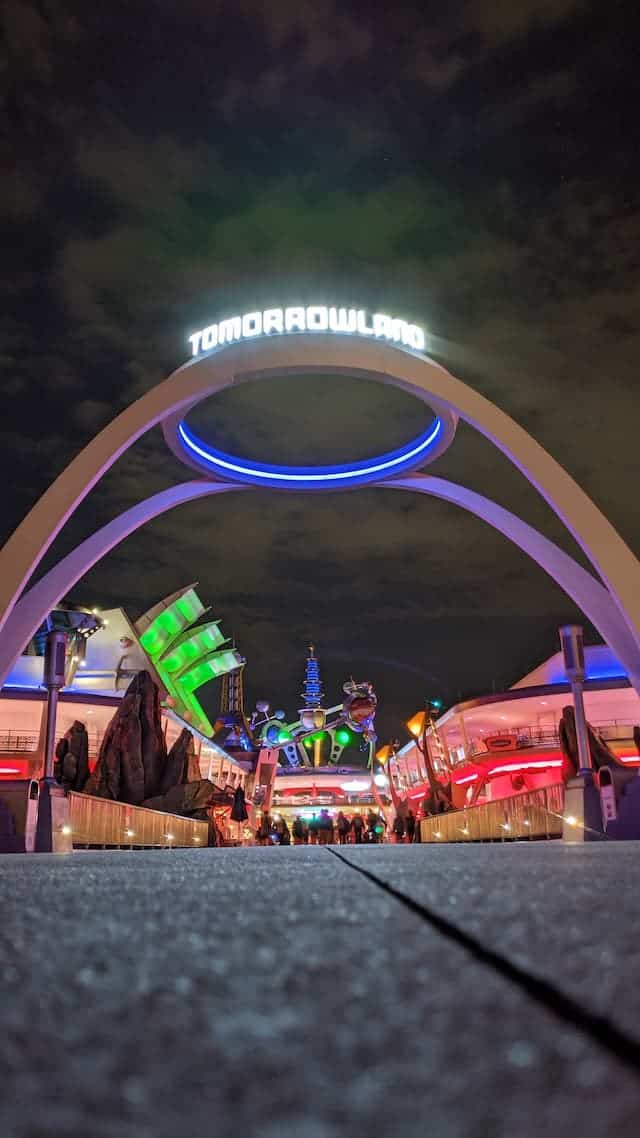 Back in September, we shared an update from Imagineer Zach Riddley that the ride's tracks have taken shape and the canopies were starting to be installed.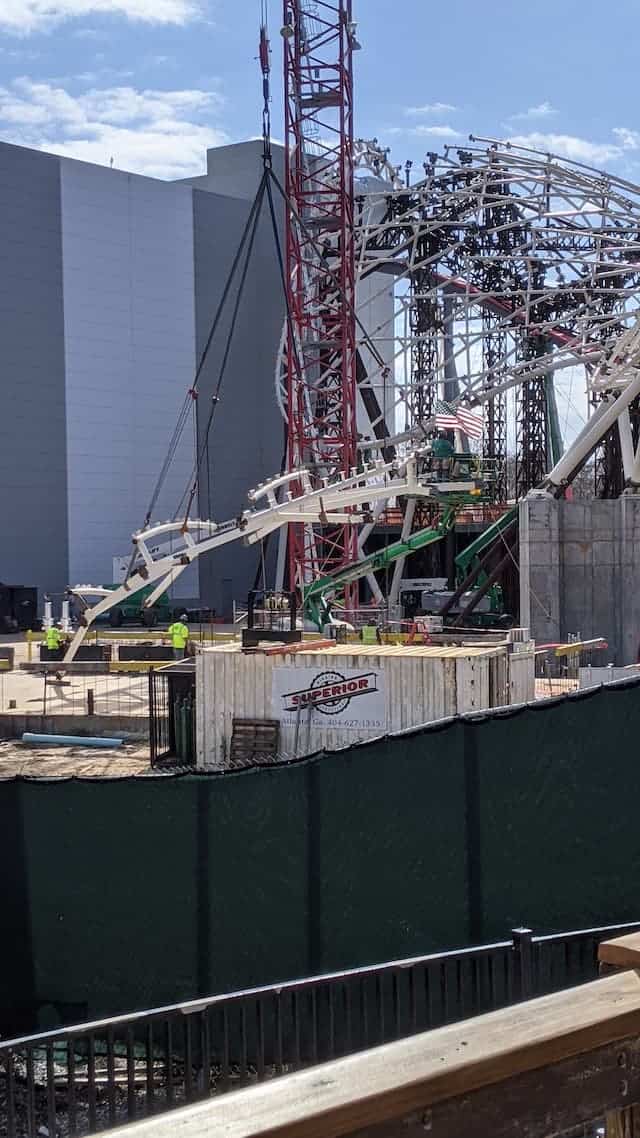 Now, there are just a few more of the canopy pieces that need to be installed on the outside portion!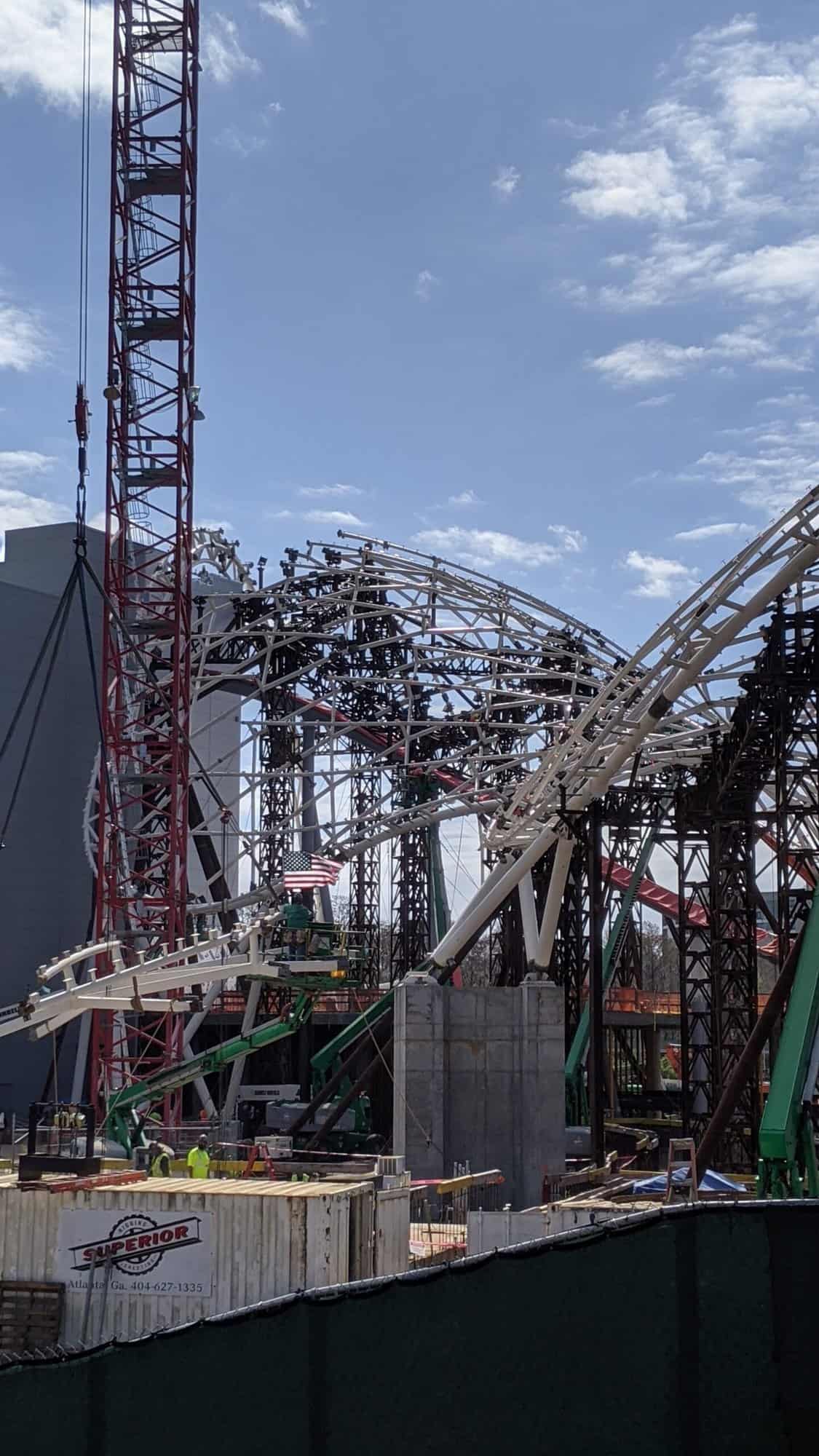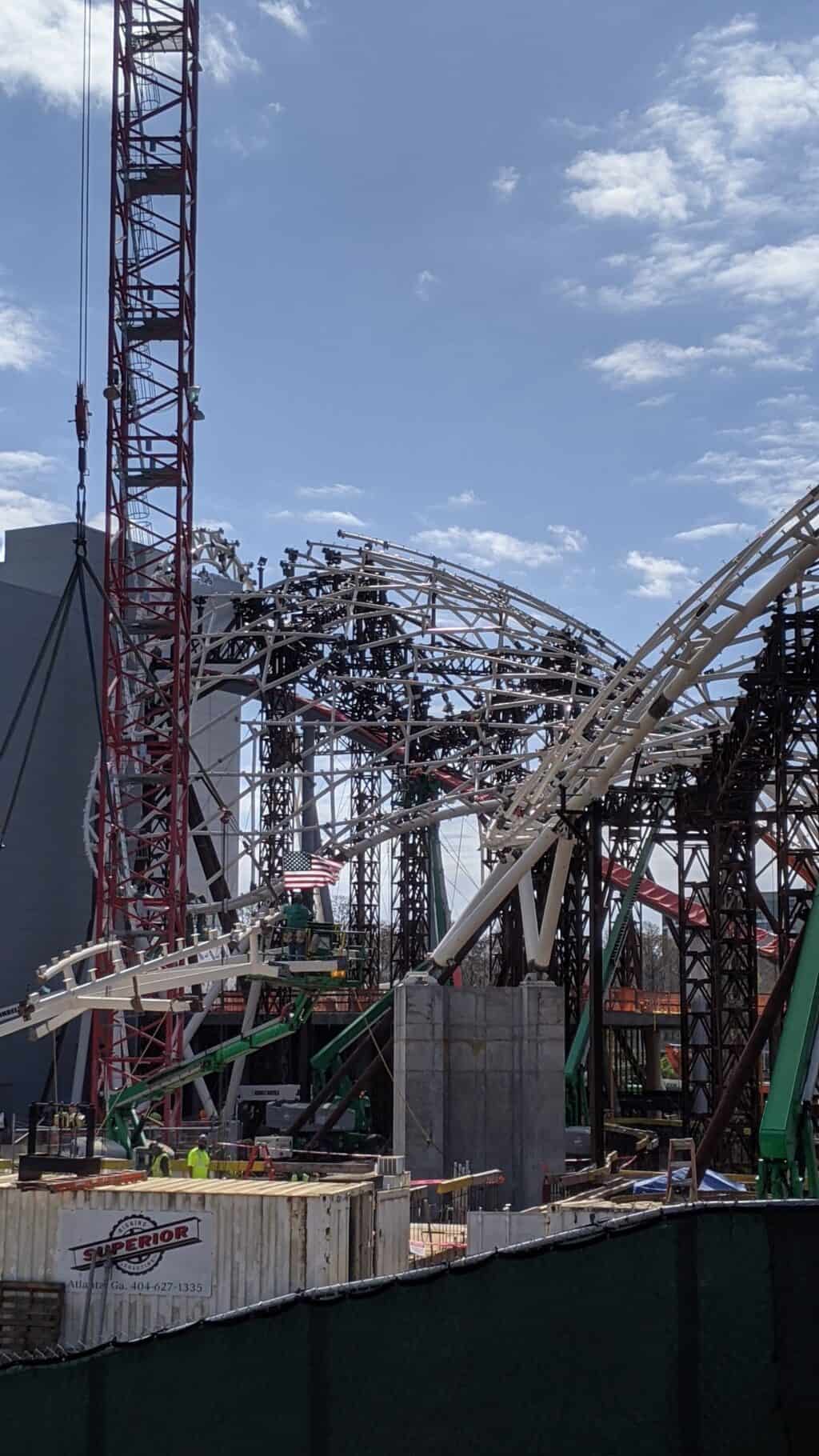 There are 40 total pieces that make up the curved wave canopy. After those are complete, crews will just need to finish and paint the exterior!
Unfortunately, no one knows what the inside looks like or what progress is being made there. Hopefully we will see an official update from Disney soon!
What does this mean for PeopleMover?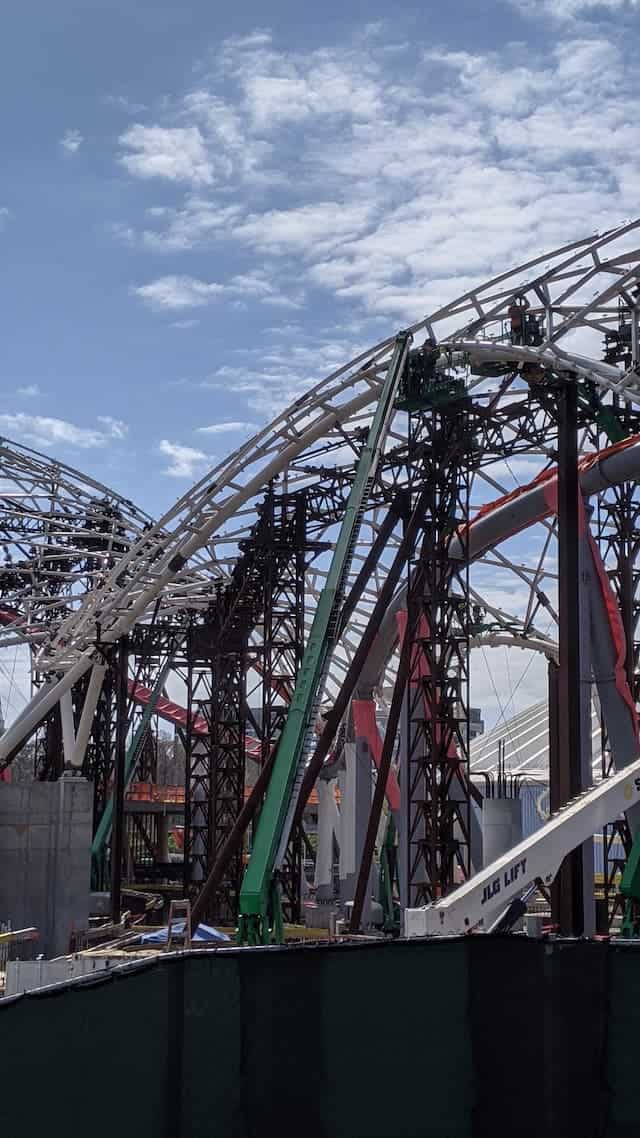 TRON is the reason we don't have our beloved PeopleMover back up and running yet! Yes, there have been technology issues in the past that need to be resolved, but the outdoor construction of TRON is another reason why PeopleMover is closed.
As you know, PeopleMover has not reopened since the pandemic. Originally just listed as unavailable, it moved into full blown refurbishment status. Since that announcement last year, the reopening has been delayed numerous times.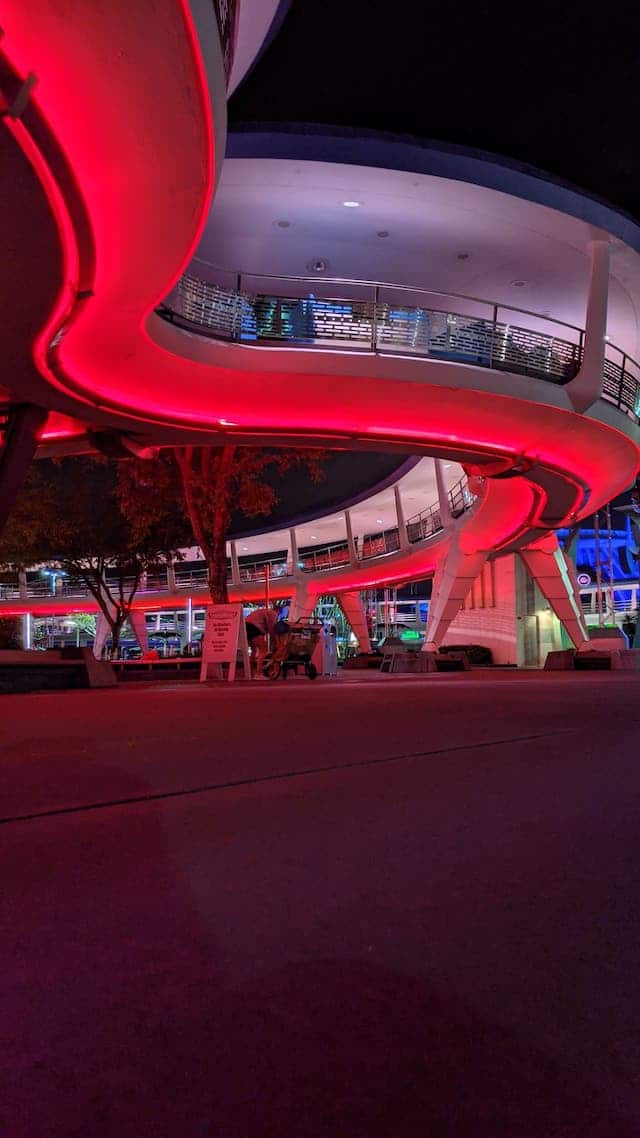 Right now we have a reopening date of early April, and we hope with the TRON progress moving along well PeopleMover will be able to finally transport Guests around Tomorrowland again!
Are you excited about TRON's progress? Are you ready for PeopleMover to reopen? Let us know on Facebook!
Are you planning a vacation? Reach out to our trusted travel agency sponsor Authorized Disney Vacation Planner
Mouse Class Travel
!